The online raffle runs now through September 5, 2022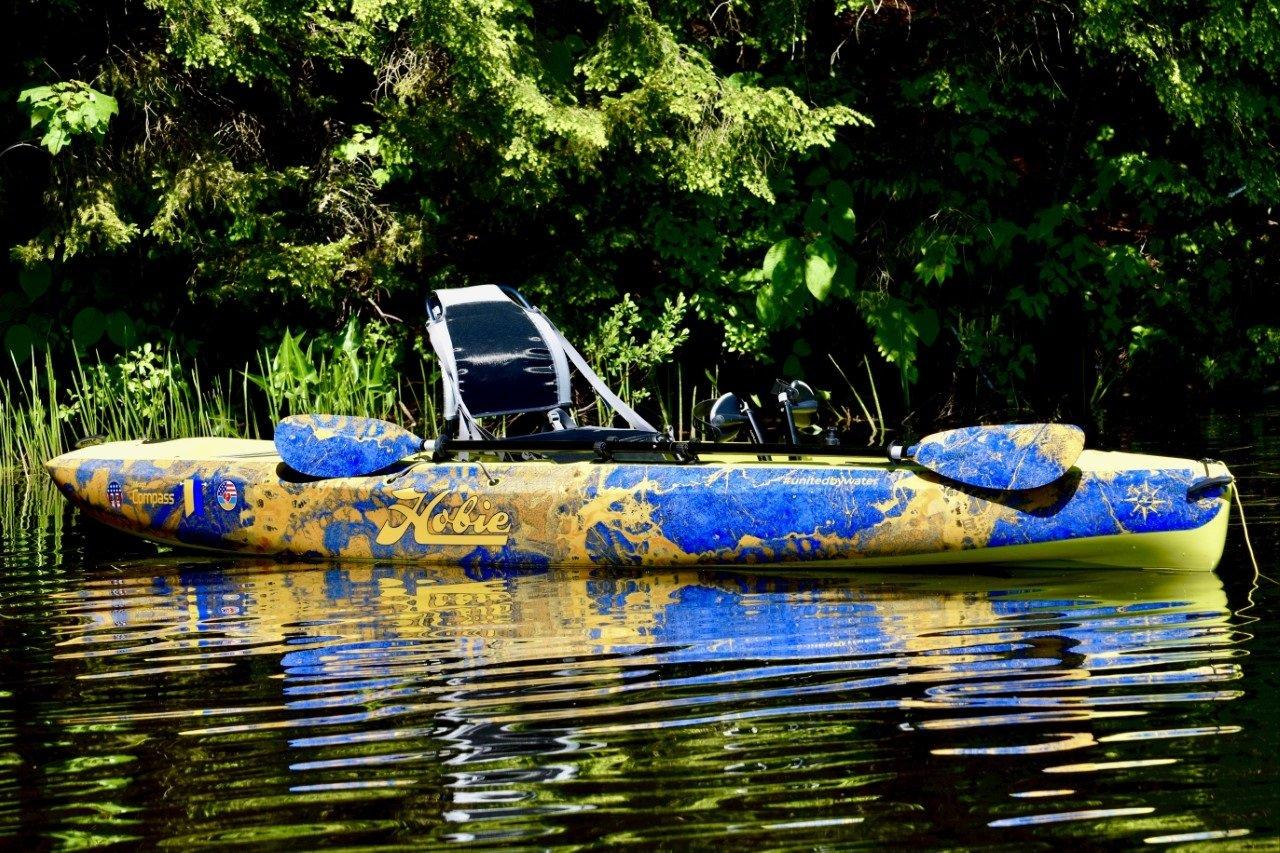 Realtree has teamed up with Hobie and BRD Custom to raise money to support the Ukrainian people victimized by the Russian invasion.
Hobie and BRD Custom have introduced a line featuring six different kayak designs decorated in the colors of the Ukranian flag, including one featuring Realtree WAV3 yellow and blue, that will be sold in Europe and raffled off in the United States. All proceeds from the sales and raffle will go to Revived Soldiers Ukraine, an organization that promotes human rights and provides humanitarian aid to those suffering in Ukraine.
BRD Custom designed Ukraine-themed skins are featured on the utility-focused Hobie Mirage Compass pedal kayaks. The fishing boat design includes kick-up fins to help users limit dredging or scraping in shallow water, and a tight-turning radius aims to make it nimble. MSRP is $2,599.
Those who want to participate can purchase tickets for the Hobie Compass Raffle online from their closest dealer. The winner must pick up the boat at a dealer location.
Both BRD Custom and Hobi are invested in helping Ukrainian residents, as both companies have team members living in Ukraine.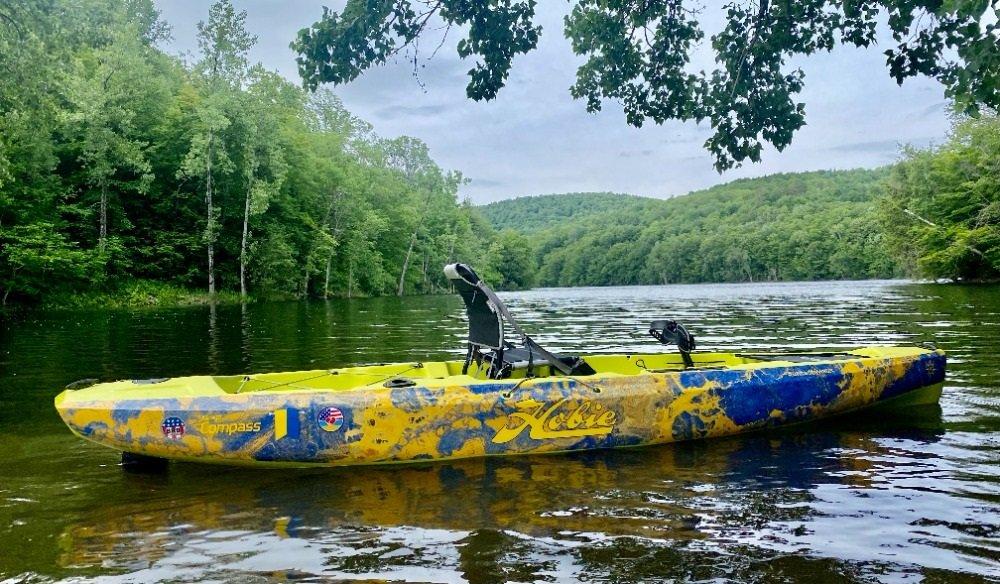 BRD Custom CEO Wm. Thomas says collaborating with Hobie and its team member who lives in L'viv, Ukraine, as well as those who work with the charity Revived Soldiers Ukraine, has been a heart-filled journey.
Being able to contribute 100% of the proceeds from the online raffle directly to boots on the ground getting it done, while in devastating conditions, reminds us how it feels to be Americans standing for democracy and freedom against tyrants of the world, Thomas says.
He says BRD Custom has enjoyed partnering with Realtree on this initiative.
As a Realtree market partner for the past several years, we have come to know the Realtree team, and find that it is not just a business relationship, but we have come to know them as the amazing people and team that they are, he says. Having the ability to share thoughts, support each other's initiatives, and create amazing designs makes it not work but an adventure in creating one-of-a-kind pieces of graphic artwork.
(Don't Miss: Punching Match: Slop Fishing Tactics for Giant Bass)
Thomas says BRD Custom is thrilled with how the yellow and blue Realtree WAV3 pattern looks on the kayaks.
BRD Custom is very proud to have created this initiative, and are so appreciative how Hobie did not hesitate to jump in and put its team to work with ours, Thomas says. Then add in the support and enthusiasm of having Realtree by our side, and it goes to show you that whichever aisle you stand in, be it red or blue in the USA, we all still will stand up for freedom just as we did to create our Union.
Raffle winners can pick up their boat from one of 29 U.S. dealerships. The online raffle runs now through September 5, 2022.
Enter Raffle Through BRD Website: HUGE KAYAK RAFFLE | brdcustom
Charity Website: Revived Soldiers Ukraine | Home
US Hobie Dealers: #UnitedbyWaterUkraine Fundraiser | Hobie
For more interesting outdoor stories, visit The Realblog and check out Realtree's Facebook page.