Realtree Monster Bucks XX, Volume 3" Digital Download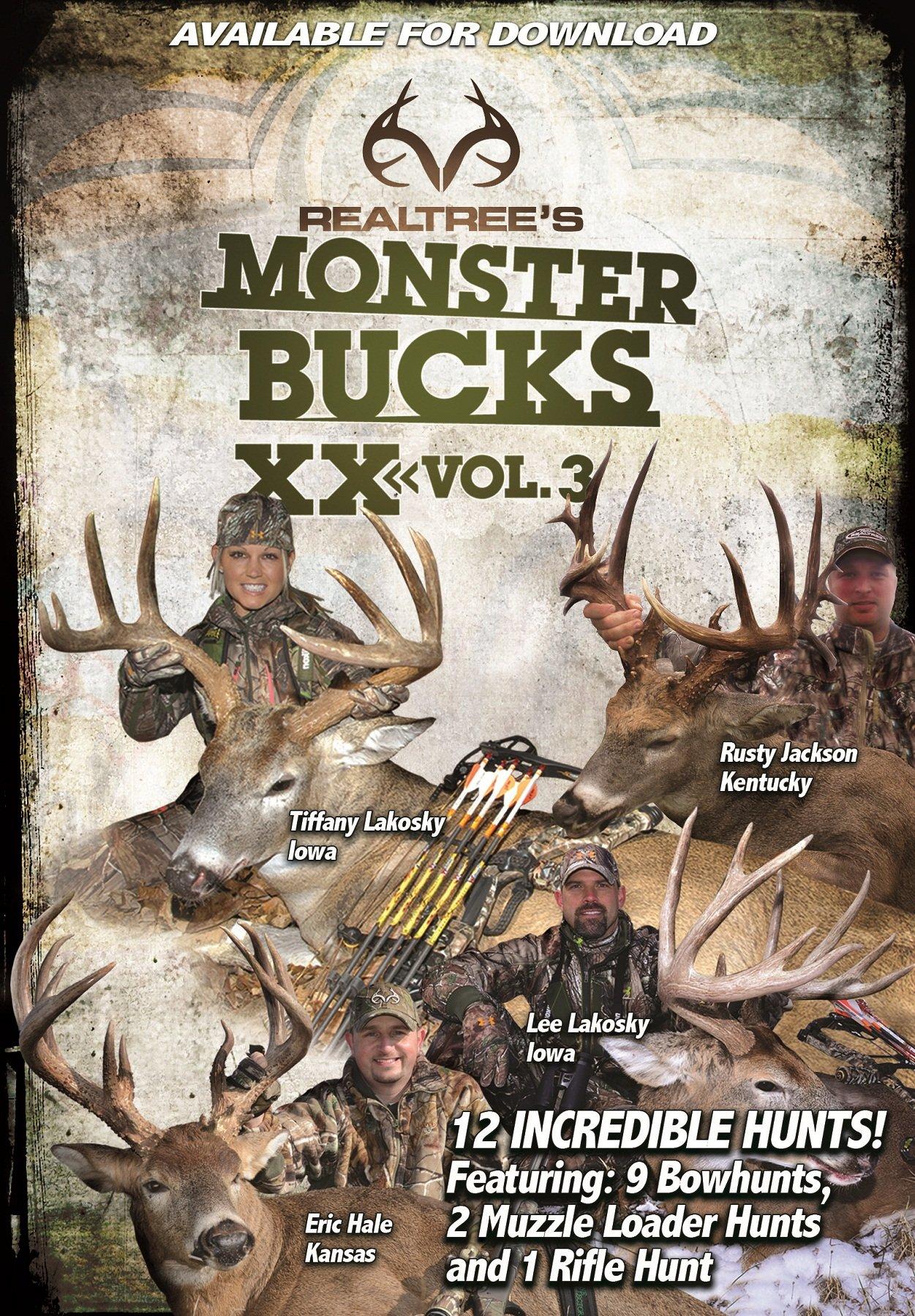 Patience may be a virtue, but I say why wait if you don't have to? I have a nice surprise for all of you Monster Bucks fans out there. For the first time ever, Realtree is releasing its full Monster Bucks XX, Volume 3 digital download at the RealStore. With a simple click of a button, you can download 12 heart-pounding hunts to your computer or mobile device. Now you can watch Tiffany Lakosky's hunt for her impressive 155-inch buck, Eric Hale, with "The Legends of the Fall", take his 181-inch bruiser and Rusty Jackson, of "Open Season TV", down his monstrous 210-inch buck, in addition to several other remarkable hunts, whenever and wherever you want.
I had the opportunity to check it out myself, and I've got to say, I love it. I have four kids and a business to run, so I rarely have time to actually sit down and watch a TV show or movie. That's why I love the digital format. I can watch what I want while still tackling other tasks.
For example, I watched the Monster Bucks XX, Volume 3 footage on my iPad while sitting outside with the kids as they played in the baby pool. Talk about convenience. I just hit pause when I had to dry the water out of someone's eyes or doctor a booboo, then I easily resumed the footage when all had calmed down.
I also like not having to wait for the DVD to come in the mail. You simply download the footage and within minutes you're watching nine unbelievable bowhunts, two muzzleloader hunts and a rifle hunt for enormous bucks. Don't worry if you're technically challenged like me. Downloading the footage is a breeze. Once you make your purchase, you'll receive an email with the video link. Simply click the link and you're in business.
This new "Monster Bucks" footage is no doubt entertaining. In fact, my 4-year-old chose to sit with me and watch the hunts rather than play with the other kids in the pool. You'll no doubt be mesmerized as well.
So give it a try and let me know what you think. Which hunt was your favorite?