The charity event raised more than $80,000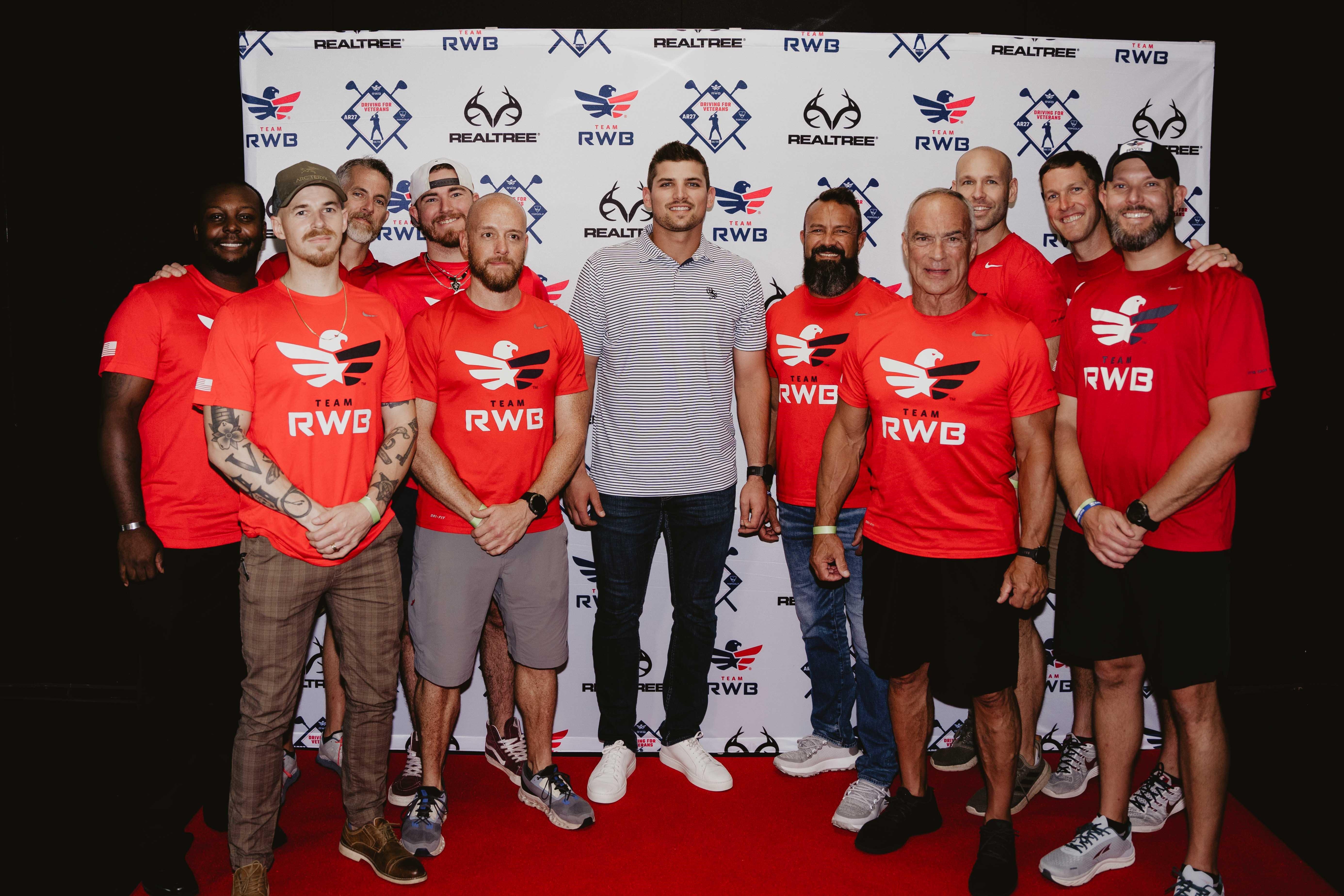 Atlanta Braves third-baseman, Austin Riley, partnered with Team Red, White & Blue (Team RWB) to host his first Driving for Veterans charity tournament Monday, August 29. The event was held at Top Golf Midtown in Atlanta, Georgia, where Realtree was honored to attend and support. In attendance were Austin Riley's fellow teammates Travis d'Arnaud, Dansby Swanson, Michael Harris II, Vaughn Grissom, Max Fried, head coach Brian Snitker and more. Participants enjoyed a night of food, drinks, and lots of golf, all while supporting those who have served our country and raising over $80,000!
Realtree was honored to participate as the World Series sponsor to help raise funds to support more than 200,000 veterans and supporters that are involved with Team RWB. The event was attended by "Realtree Road Trips" hosts Tyler Jordan and Bryan Brown.
Jordan said, As our team made final preparations for the fall hunt schedule and travel, we found ourselves incredibly lucky to align with Austin and Team RWB. The group's cause and efforts are so important for our veterans. We found the opportunity to learn more about Team RWB, and meet their members, such a powerful experience and a reminder to shape a better perspective around the everyday activities we have access to enjoy directly due to the service of these incredible men and women.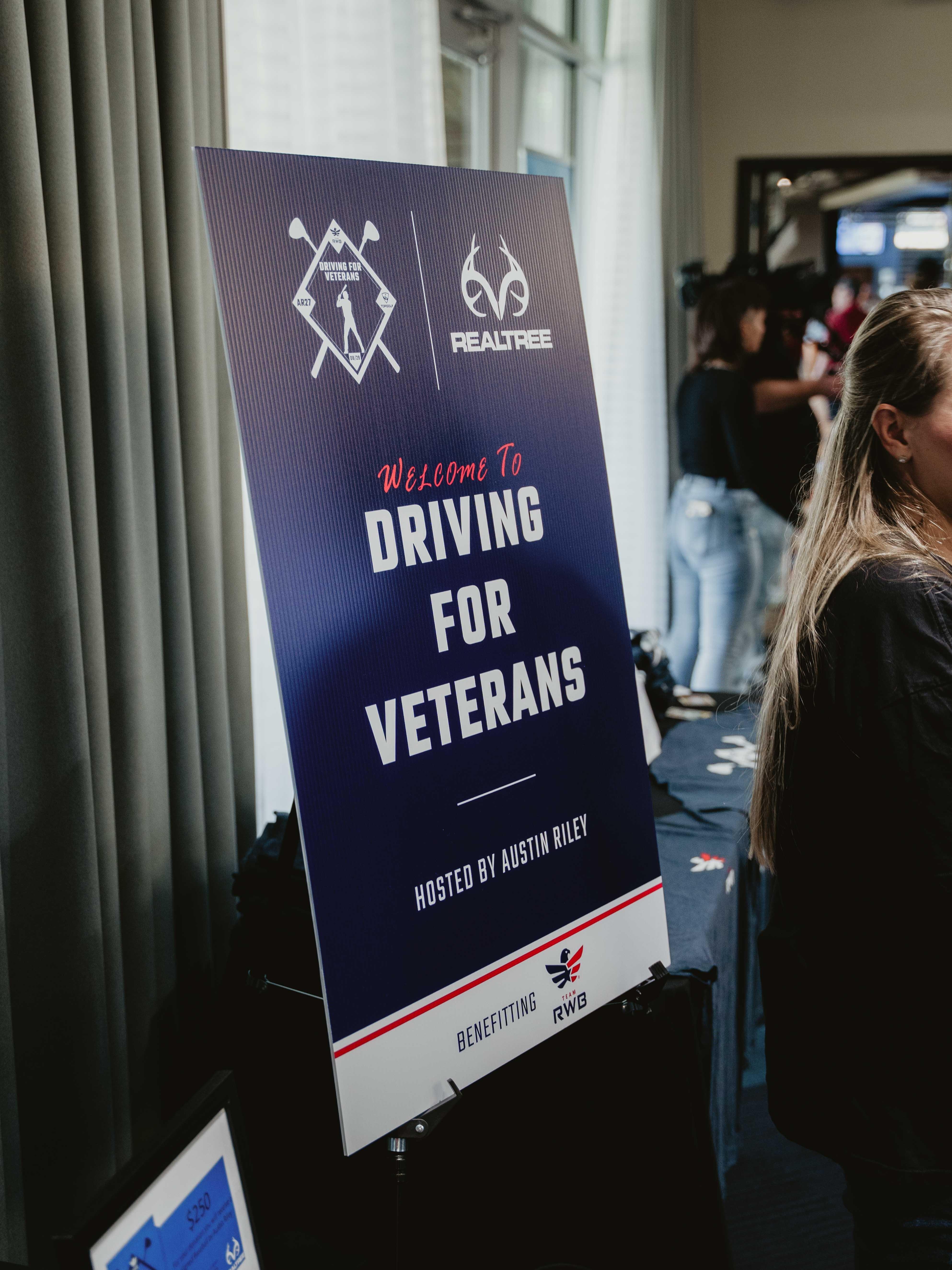 Mike Erwin, Team RWB executive director, said, All of us at Team RWB were fired up to join forces with Austin Riley and Realtree for Driving for Veterans. The impact of Realtree's support for Driving for Veterans is long lasting and shows veterans of both today and tomorrow that their best days are ahead and their country is behind them.
(Don't Miss: 25 Hillbilly Squirrel Hunting Tips)
Realtree has designated military and veterans' affairs as one of the company's core areas of focus to support both financially and through volunteering.
Jim McGinn, Realtree VP of marketing, said, The purpose-driven leadership and sacrifice of our veterans and active duty members of the military can be easy to take for granted. Team RWB's energy and focus around supporting this veteran community is incredibly important as they are not only supporting veterans through fitness and wellness, but they're getting ahead of potential issues and risks before they may have impact on those who have served our country. The Driving for Veterans event was a tremendous success in its first year and we believe it speaks volumes about Team RWB as an organization, the support from Austin, and the cause in general. We look forward to working more with Team RWB to advance their efforts further.
About Team RWB:
Team Red, White & Blue (Team RWB) is a nonprofit organization forging America's leading health and wellness community for veterans. Founded in 2010, Team RWB supports veterans through their health and wellness journey by offering real-life and virtual opportunities to build a healthier lifestyle. For more information on Team RWB and its 200,000 members, visit teamrwb.org.
For more crazy outdoor stories, visit The Realblog and check out Realtree's Facebook page.