Several of the captive deer have tested positive for CWD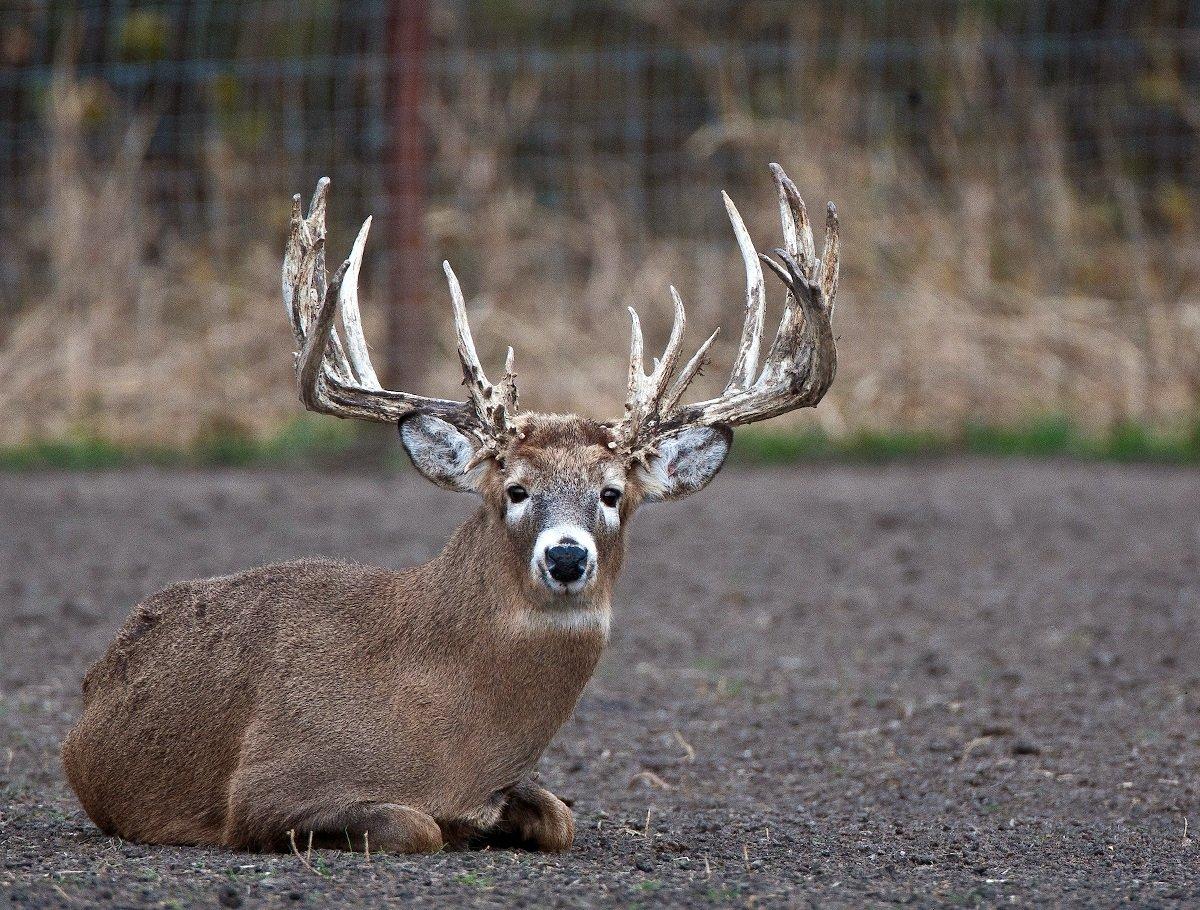 A rancher is fighting a Texas Parks and Wildlife Department (TPWD) order to kill all 500 of his penned deer after a few of the deer tested positive for chronic wasting disease (CWD).
TPWD said depopulation (the formal term for killing all of the deer at a farm) is necessary to prevent CWD from spreading further.
According to the Fort Worth Star-Telegram, Robert Williams, 83, owner of RW Trophy Ranch in North Texas, is fighting the depopulation order in court. As TPWD officials neared his ranch Monday, April 4, to execute the order, Williams got word that Kaufman County's 86th District Court had issued a temporary restraining order that barred TPWD from depopulating the farm for at least another week and a half.
In addition to the death of the animals and money that will be lost, the court case raises issues of property rights and government interference into the $350-million-a-year Texas industry. TPWD officials claim they are simply trying to prevent the deadly disease from spreading to the state's whitetail deer population — both wild and captive.
Depopulation is the gold standard in handling these sorts of facilities, said Dr. Hunter Reed, TPWD's wildlife veterinarian. If the conditions aren't met to mitigate those risks, then depopulation is our only alternative, our only option.
But Williams said depopulating his deer could financially ruin him and cause him and his daughter great emotional stress. He said many of the deer are more like pets to his daughter. I hope she don't have a heart attack, he said. It'll kill her.
Williams, one of the oldest deer breeders in the state, began breeding deer more than 35 years ago. He said back then, he paid around $250 per animal, but now one animal can sell for tens of thousands of dollars.
Texas breeders must abide by several regulations, including sending samples of brain tissue from all deer that die on their property for CWD testing. The always-fatal disease can spread throughout the herd for months before deer begin showing symptoms. After several of his deer died in the February 2021 freeze, Williams sent in samples to be tested as required. The next month he learned one of the samples had tested positive for CWD. Williams then sent in tissue samples from all of his live deer, resulting in four more positive cases. He had those animals euthanized. But TPWD says the disease could still be lurking among the herd and could spread to other captive herds or wild deer.
TPWD officials told the Star-Telegram that the agency offered alternative herd-management plans that would've required killing only a portion of the deer. According to one such plan, Williams would have to kill some of his deer, keep extensive records, and notify nearby landowners if any bucks were released. And the ranch's deer population could still be depopulated if more than 20% of the herd tested positive for CWD. According to court documents, Williams declined the alternative plans.
During months of unsuccessful negotiating, Williams filed a lawsuit against the state, so TPWD reverted to its original plan to depopulate the ranch.
These aren't actions we take lightly. And they're extremely difficult not only for people having these facilities depopulated, but also for the staff and for the veterinarians like me who didn't sign up to depopulate animals, said Reed, the TPWD wildlife veterinarian. But at the end of the day, with a disease such as CWD that has so few management options that are actually effective, this is unfortunately the option we're most commonly left with.
Williams may not be able to stop the state from killing his deer because Texas law classifies live whitetails as a public resource, whether the deer are free-ranging or captive. A breeder can legally only hold the right to hold deer in captivity, but he or she does not own the deer.
But Williams and his attorney are arguing that TPWD is violating his constitutional rights by denying him due process while trying to search and seize his property. His attorney argues the state has not proved that Williams' deer pose a risk to humans or to other animals, especially since the deer are enclosed on the property.
If the depopulation does go through, the ranch owner is expected to pay for the salaries and travel expenses of those involved in the depopulation, for the cost of disposing the carcasses, and for the cost of equipment used.
For more crazy outdoor stories, visit The Realblog and check out Realtree's Facebook page.