Wanted: Your Old-Timey Hunting Photos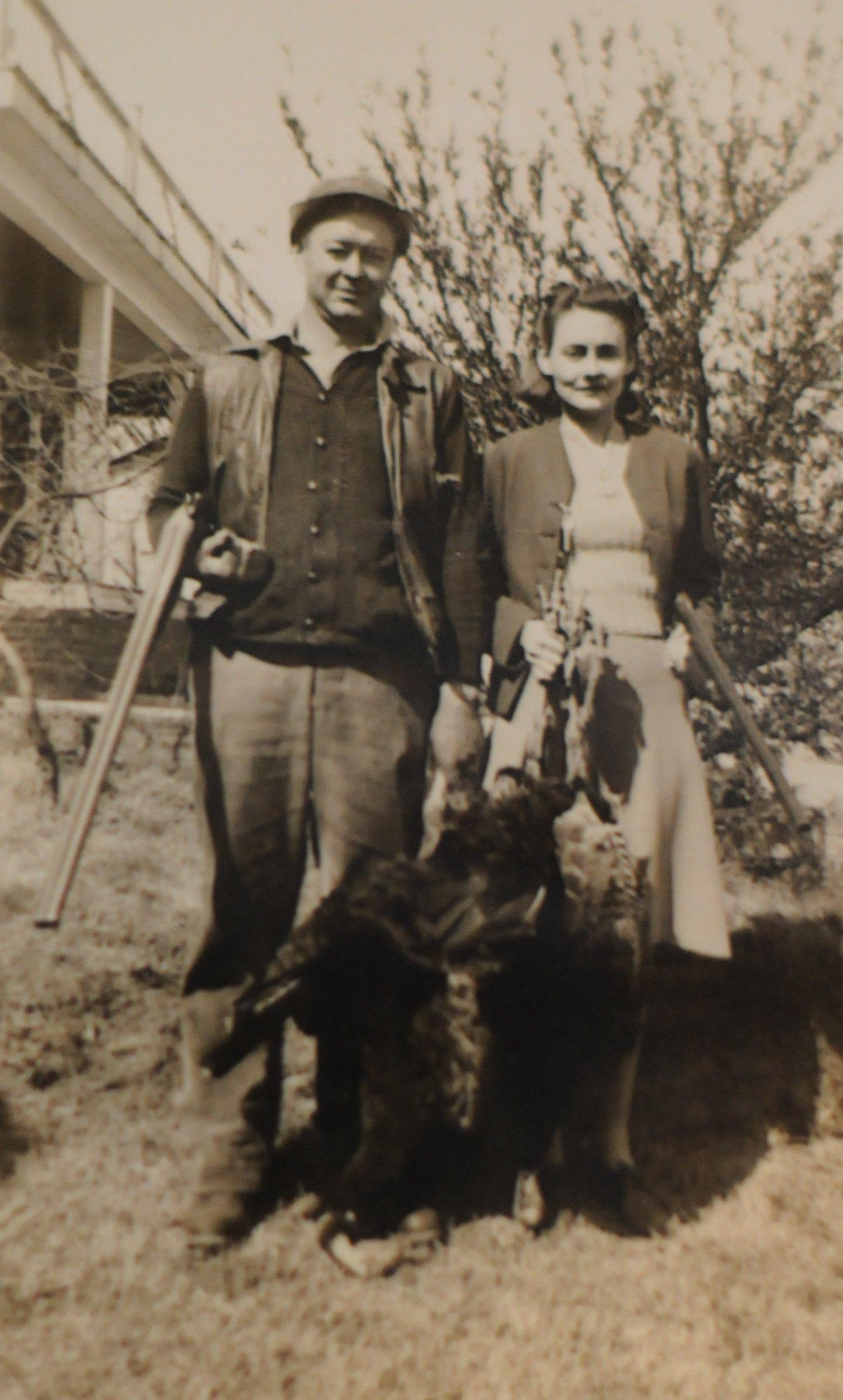 I've always loved this old black-and-white photo of my grandparents, Cecil and Ruby McClellan, even though I know very little about it. I don't know who took this image, or when it was taken. I don't know where they were hunting or who they were hunting with. I wish I knew more, not only about this image, but about my grandparents as well. My grandfather died when I was only 2 years old. My grandmother died when I was a teenager, and like many teenagers, I didn't spend as much time with her as I should have. I regret that now.
But, I have this image, and it makes me feel closer to them both. It's proof that we share something in common. Perhaps some of my love for the outdoors came from them. Perhaps that part of them lives on inside me now.
There's just something about old-timey black-and-white images, especially hunting images, that stir the imagination. We wonder about the people photographed and about their lives and their hunts. The images conjure up a sense of nostalgia and perhaps a longing for simpler days when hunting land was plentiful and people were free from the technology and pressure of modern-day life.
Several years ago I posted a photo essay on The Realblog showcasing your old-timey hunting images. I'd like to do that again. If you would like for your hunting image to be considered, send a digital copy to [email protected]. I won't put a date cap on the request, but the more antiquated the better. Please make sure to include information (names, location, photo credit, date and interesting facts) of those pictured and include your name and state as well. If you don't have all of that information, that's OK, just send in what you can. Thanks so much for participating in this project with me. I look forward to visiting the past with you.
Check out more interesting outdoor stories on The Realblog and visit Realtree's Facebook Page.