Georgia Outdoor News joins Realtree and Colosseum Outdoors to host dream hunt giveaway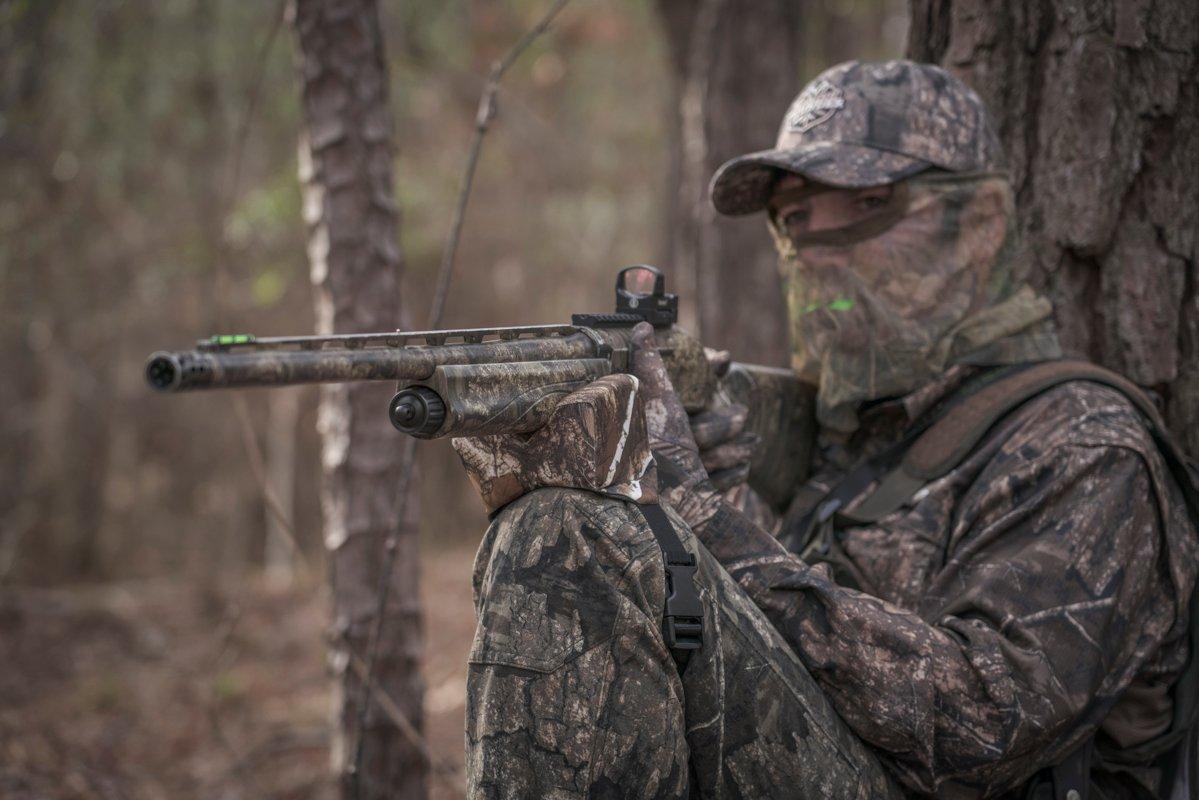 Realtree's Phillip Culpepper, host of Spring Thunder on Realtree 365, and Sam Klement, with Colosseum Outdoors and co-founder of Country Goes Huntin', will be taking a lucky Georgia Outdoor News (GON) reader on a hunt with them to celebrate Colosseum's launch of The Gun Rest and Call Caddy.
This turkey hunt will take place spring 2021 in either Georgia or Alabama. To enter the contest, GON is asking its readers to take a photo with their gobbler and the new Gun Rest or Call Caddy. They are then asked to post the photo on Facebook, Instagram or Twitter with the tag @realtreespringthunder, @colosseumoutdoors and @georgiaoutdoornews. Those who post all three will be entered all three times. At the end of the season, GON will randomly pick one lucky winner to join Culpepper and Klement on a hunt during the 2021 turkey season. The winner will also receive gear from Colosseum Outdoors and Realtree.
Readers who do not own either of the new products and do not wish to purchase them can still enter the contest, although GON hopes to see its readers support the folks who are giving away the hunt.
So, why all the fuss over these two new Colosseum products? Simple. They make life easier for turkey hunters.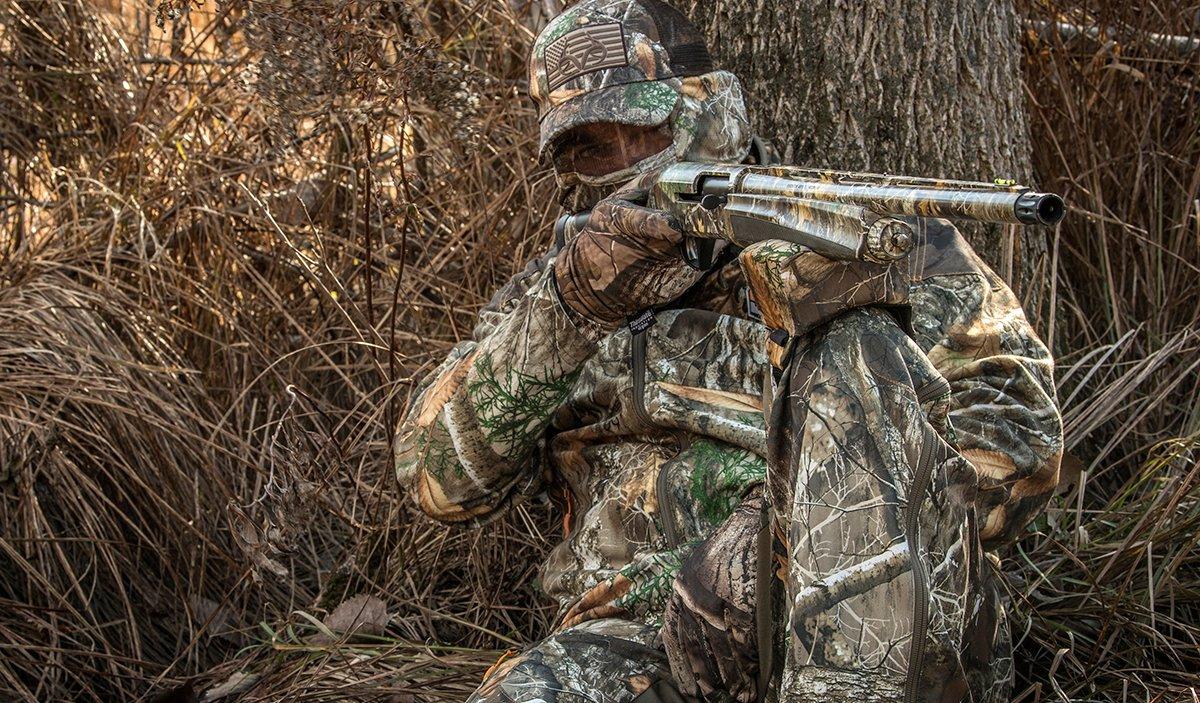 The Gun Rest is all about enhancing hunter comfort and shooting stability. What turkey hunter wouldn't love that? Holding a shooting position while waiting out a slow-to-arrive gobbler can be difficult. The Gun Rest solves this problem by cradling your gun. Just snap The Gun Rest onto your leg to keep your gun at a fire-ready position. Plus it keeps your hands free so you can work your friction-style call as the gobbler closes the distance.
Klement told GON, We are super excited to be launching our new Gun Rest. I have been using our prototypes for years with great success. I like this product because it truly is a tool. I keep it secured on my hunting vest and then after sitting down, I snap it on my leg, put my shotgun in the rest, and I'm always ready for a lonesome gobbler that may slip in unannounced. It cuts down on the common occurrence of being handcuffed. It's hard, if not impossible, to move a gun up into shooting position on a cagey longbeard.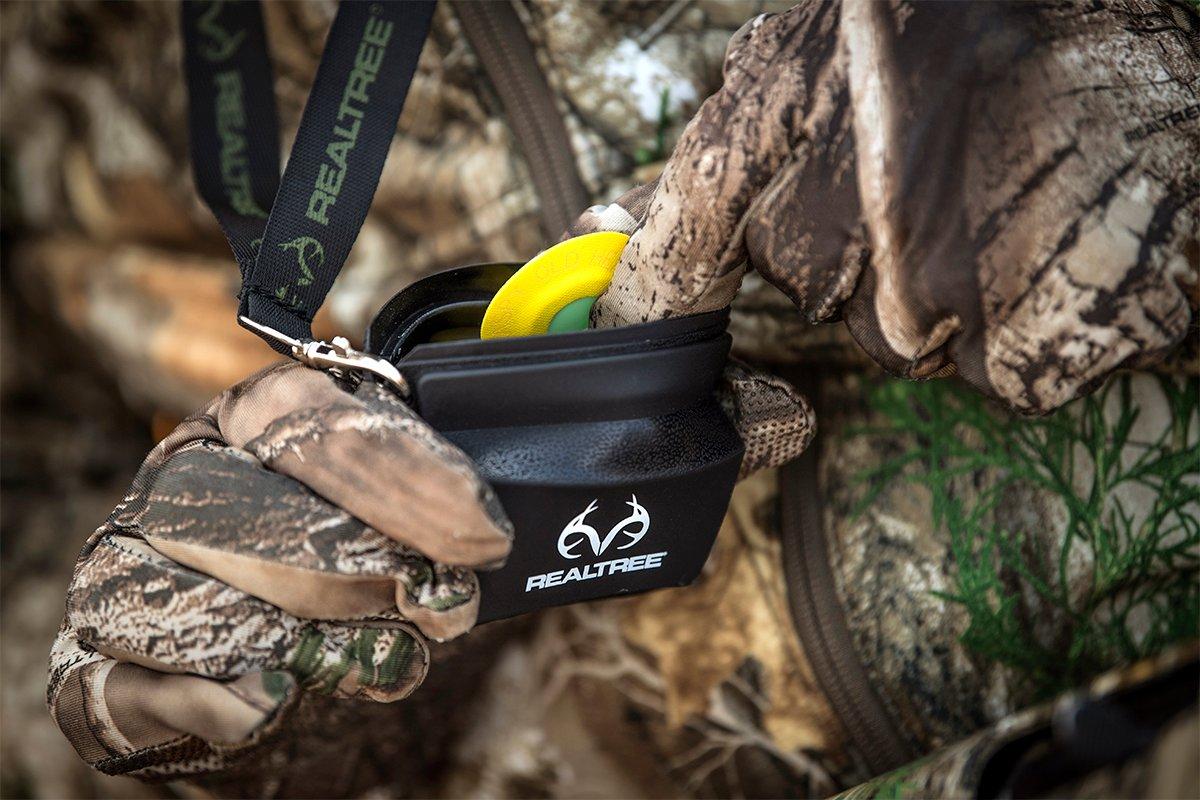 The Call Caddy keeps up to 10 of your favorite mouth calls within easy reach and protected in a self-closing pouch affixed to a custom Realtree lanyard. Culpepper told GON it's the first thing he puts around his neck before hitting the woods.
I like it because I can simply throw my Call Caddy in the freezer after each hunt, which helps keep my calls fresh and ready to go for the next hunt. You never really know which call will trip the proverbial trigger on a wary longbeard – I love having access to my mouth calls and being able to cut down on my hand movement.
Follow Realtree's Spring Thunder video series here.