Cast iron is the perfect cooking gear for both home and camp. Here are the 7 pieces we use most often.
Cast iron might be the perfect cooking vessel. You can use it on your kitchen range, toss it in the oven, cook over an open campfire or set it on your hot grill. When you are finished cooking, you just rinse it off in the sink or in a nearby creek.
Well-seasoned cast-iron pans are nearly as non-stick as the most modern of chemically coated metals. And, to me at least, food just taste better when it is cooked in cast iron. Here are the seven pieces that see the most use in the Timber2Table kitchen and at camp.
Image: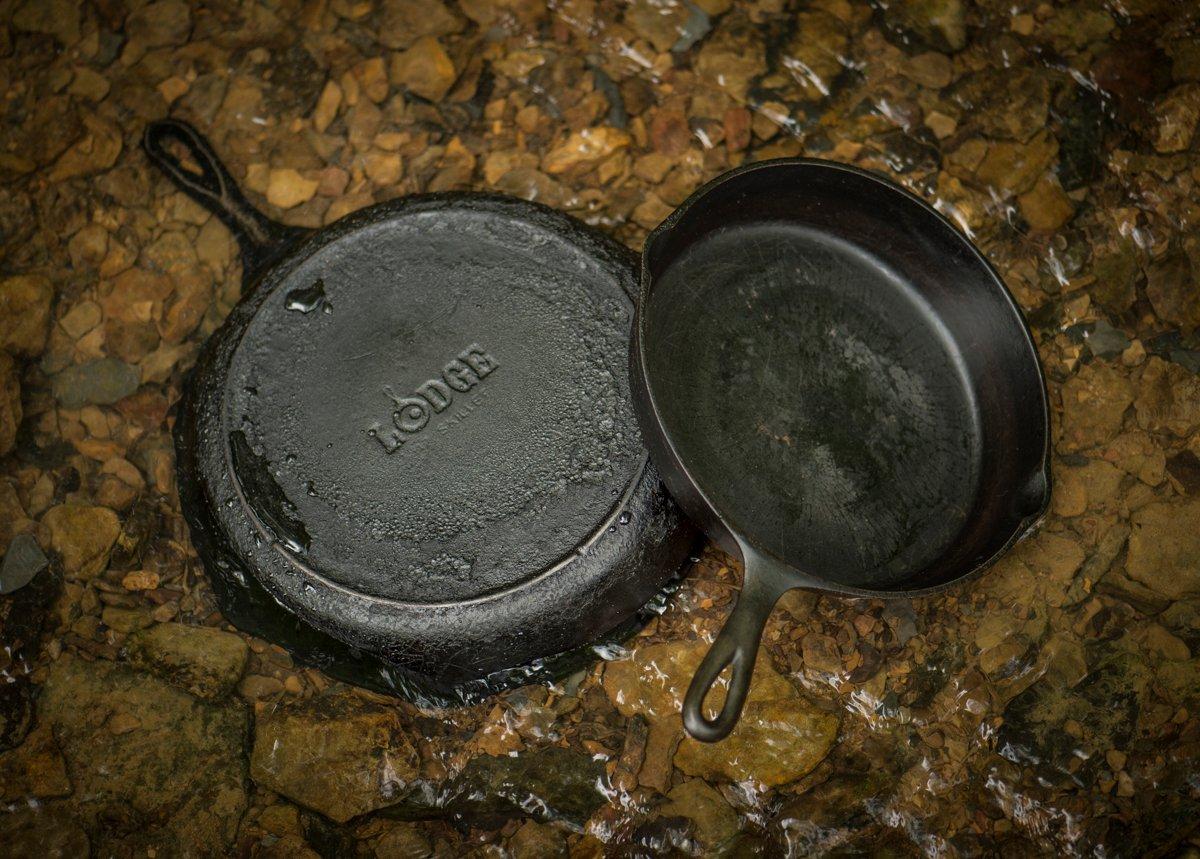 Image Story:
Skillets are far and away our most used cooking vessels. I have several of various sizes, but these two see the most use. The 12-inch Lodge is a bit crusty on bottom, but the cooking surface is as slick as glass. If you see something skillet-fried on this blog, chances are it happened in that pan.
The smaller 9-inch pan came from my grandmother. Granny cooked cornbread in it just about every Sunday. I don't cook as much cornbread as she did, but this is the pan I reach for when I do. Cooking a single large steak or a couple of burgers on the stove top? The 9-inch size is perfect for that.
Photo: Bill Konway
Image Title:
14-Inch Lodge Cast Iron Wok
Image: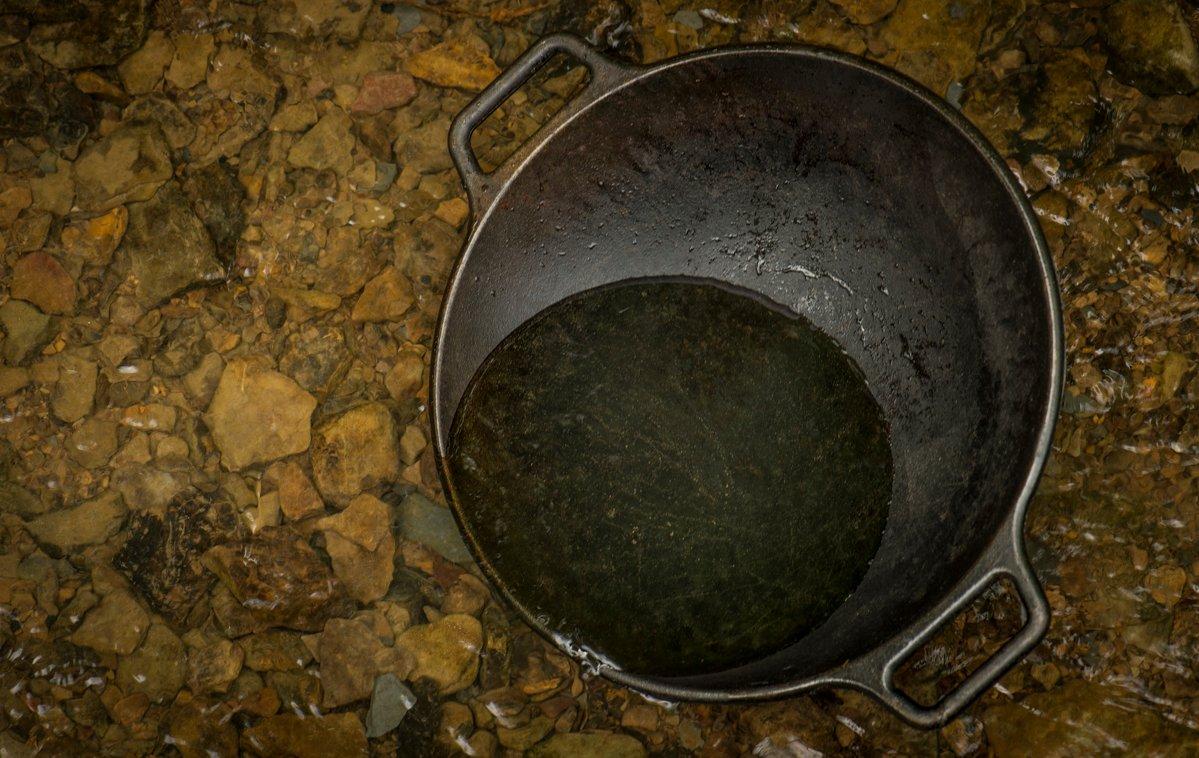 Image Story:
You don't see cast iron woks very often, but you would if everyone realized just how handy they really are. We use it on our induction cooktop, our gas three-burner camp stove, and even over the campfire. Perfect for stir fries of any kind.
Photo: Bill Konway
Image Title:
12-Inch Dutch Oven With Legs
Image: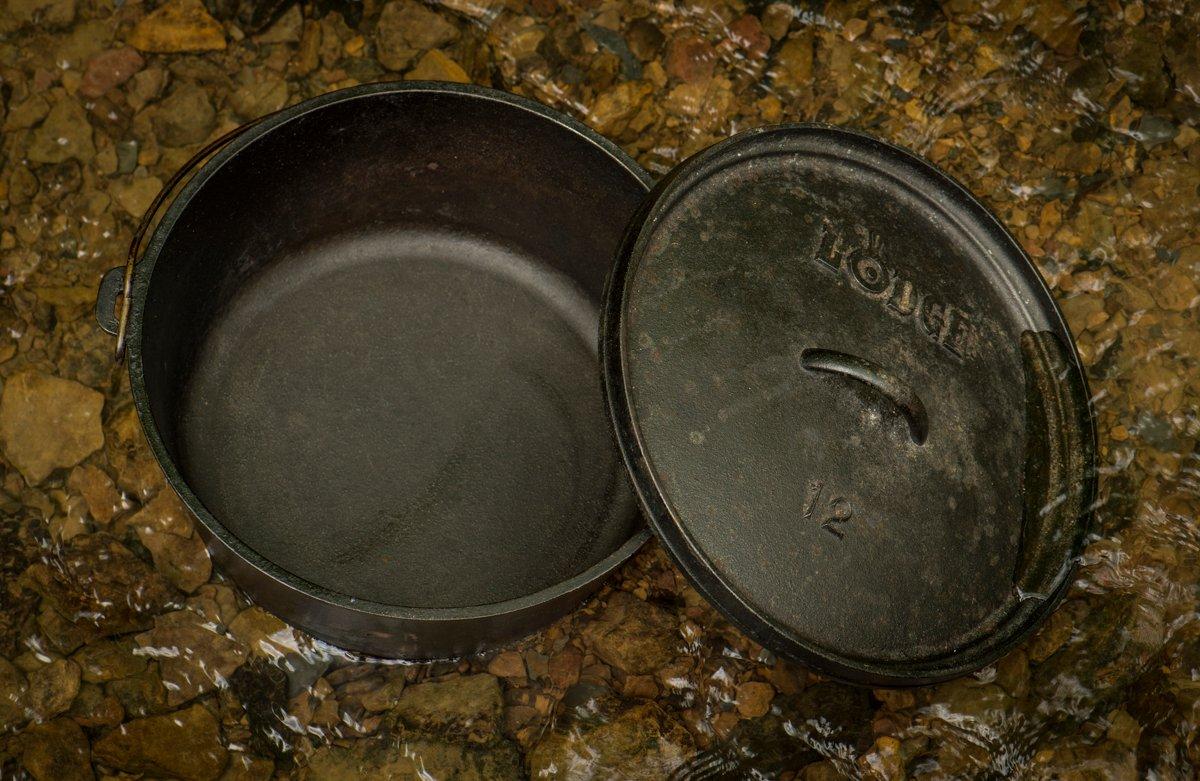 Image Story:
Nothing cooks a large camp meal like a 12-inch Dutch oven. This model has legs so that we can set it over a bed of coals and a flat lid so that we can set a few more coals on top for even cooking. From baking biscuits and fruit cobblers to cooking a full meal of pork chops, apples and sweet potatoes, the 12-inch Dutch oven can do it all.
Photo: Bill Konway
Image Title:
5-Quart Dutch Oven With Lid
Image: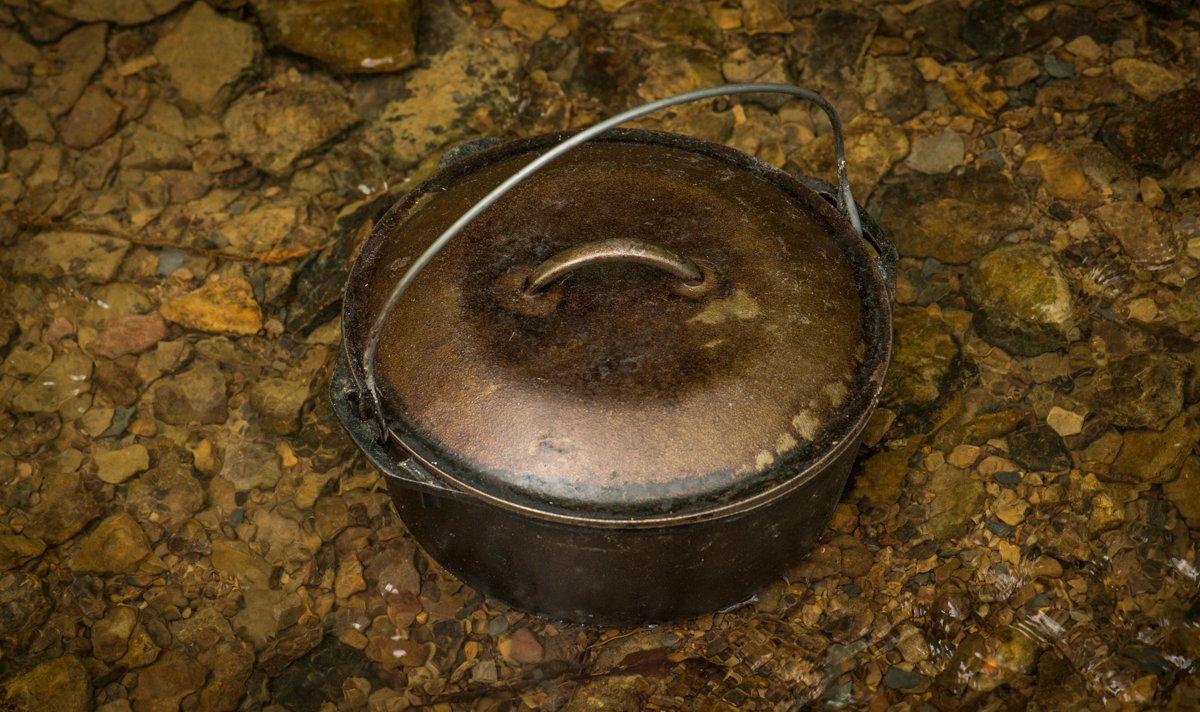 Image Story:
Our 5-quart Dutch oven with lid sees use in both the kitchen and at camp for soups, stews, dumplings and beans. Set it on a cooktop, on a bed of coals, or hang it above a fire.
Photo: Bill Konway
Image Title:
Deep Chicken Fryer With Lid
Image: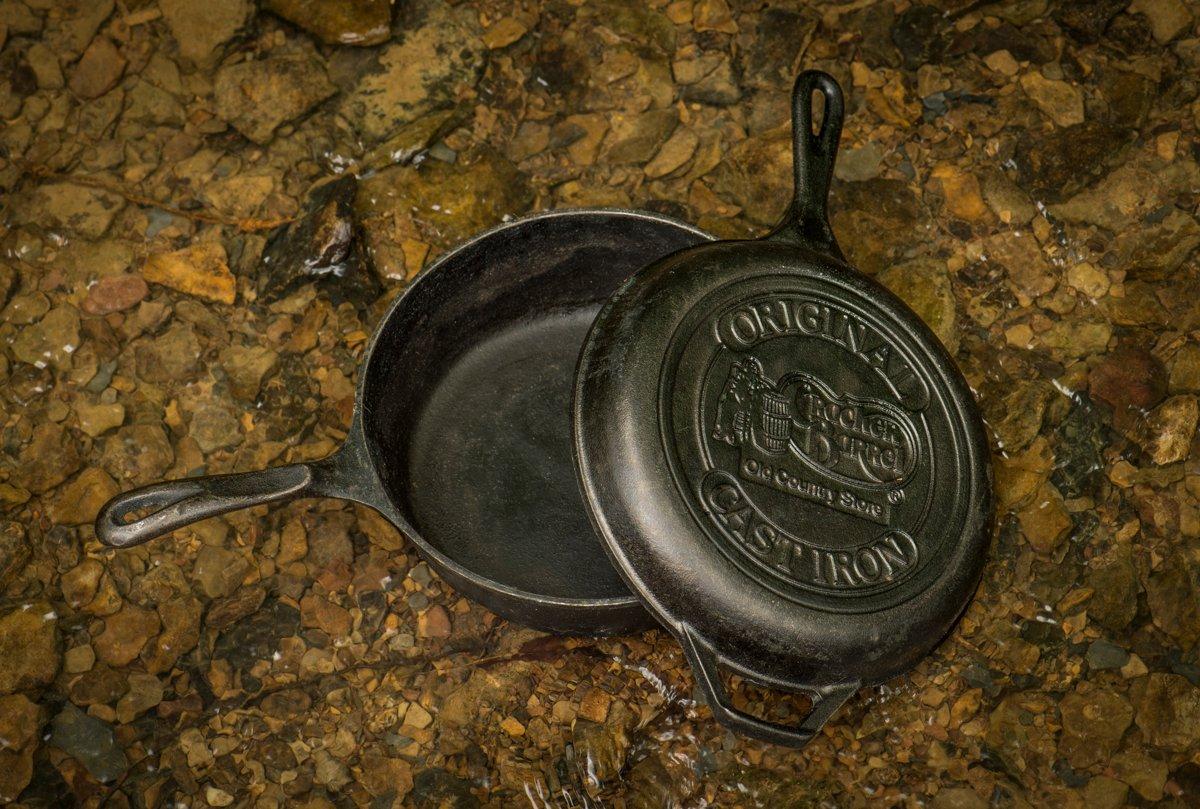 Image Story:
Our chicken fryer came from Cracker Barrel. It serves, as the name suggests, as our go to deep-frying pan. The chicken fryer also comes in handy as a back-up skillet if we need an extra, and the lid is perfect for flipping over and using as a shallow pan for searing a steak or chunk of backstrap over a hot camp fire.
Photo: Bill Konway
Image: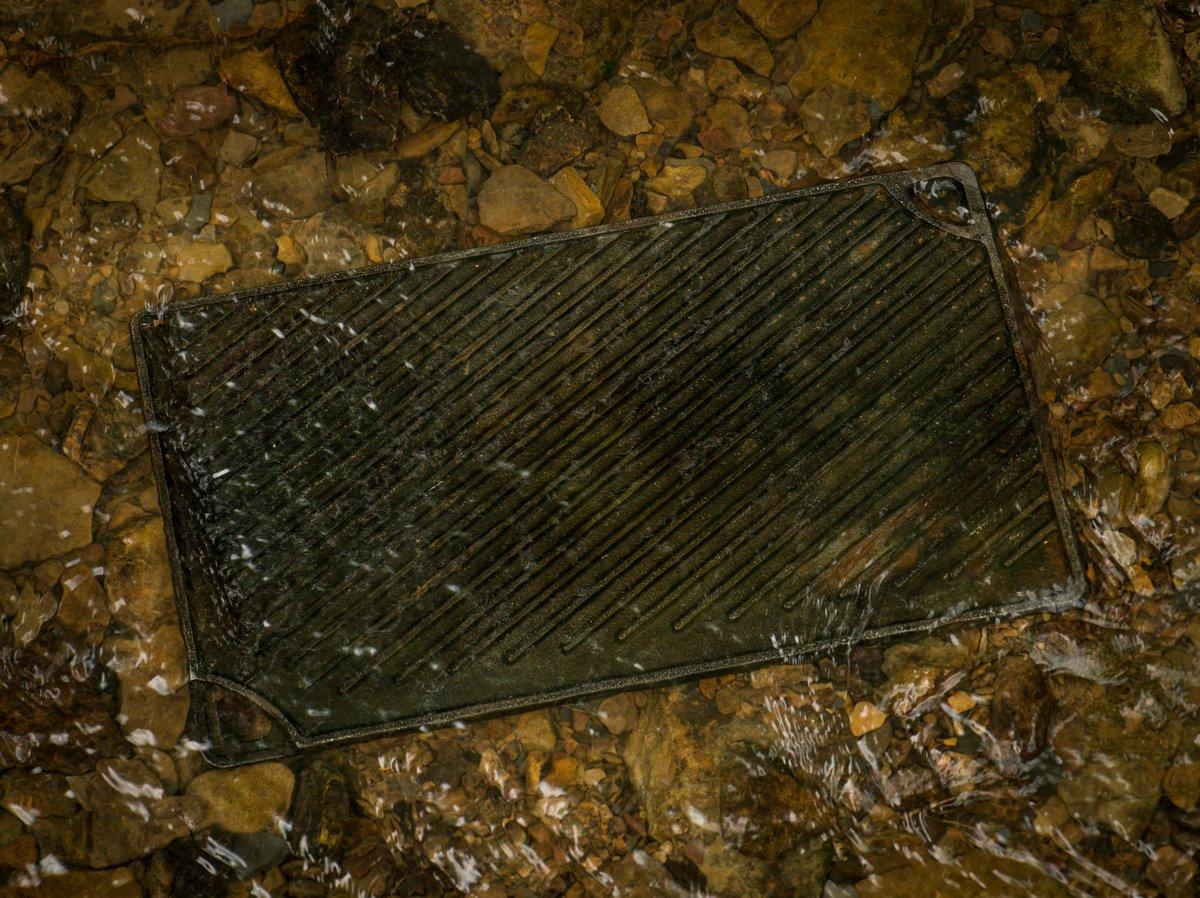 Image Story:
We picked up our reversible griddle mainly for camp, but we use it at home on the range top and on the grill as much or more than we do afield. The smooth side is perfect for bacon, sausage and eggs in the morning, pancakes, grilled cheese sandwiches, you name it. Flip it over and the ridged side works perfectly for searing steaks, chicken, burgers or fish.
Photo: Bill Konway
Image: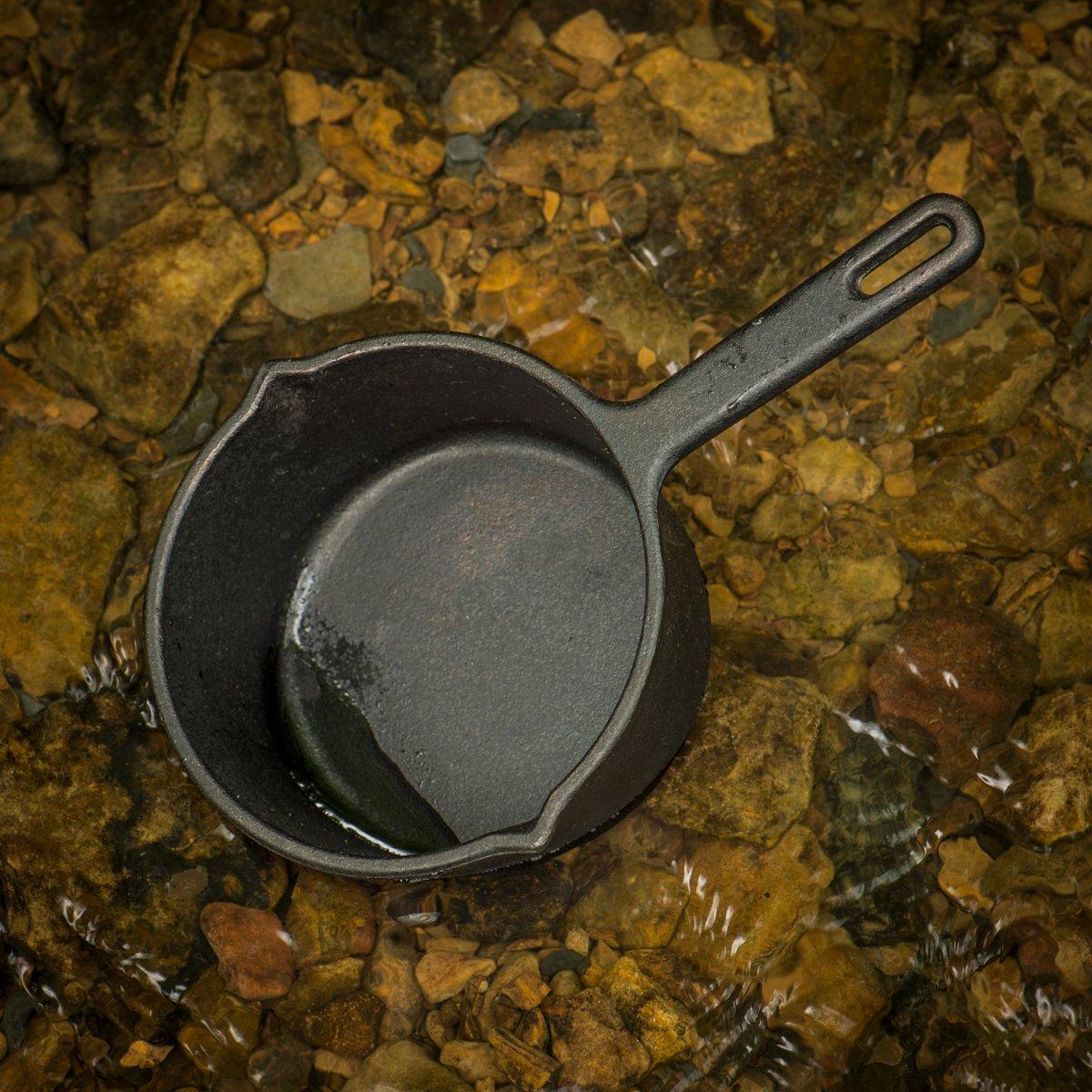 Image Story:
I use this little sauce pan on a regular basis. Anytime I want to apply a sauce or glaze to something I'm grilling, it goes in this pan and strait onto the grill next to the meat. The sauce takes on the flavor of the grill smoke and makes it even tastier. Keeping it hot and handy next to whatever is grilling makes this little pot way more valuable than its size suggests.
Photo: Bill Konway