Gift Ideas for the Wild Game Butcher Shop
Have a hunter on your Christmas list that likes to process his or her wild game at home? Still looking for a few gift ideas? Here are a few tools that will help turn any game meat into quality table fare.
Knives:
Walk into any butcher shop and the chances are good that you will find the same basic style of knife. A 5 or 6-inch boning blade with a slight curve, large enough to handle tough jobs, but small and flexible enough to get into tight places when boning out those last few bits of meat. They are cheap too, running $15 or less, sometimes much less, at most butcher or restaurant supply locations. Pick up three or four so that a sharp blade is available throughout the butchering process.
My favorite is the 6-inch Dexter Russell Flexible Boning Knife. It takes an edge quickly and stands up to lots of use before needing to be touched up again.
Price range $10-$15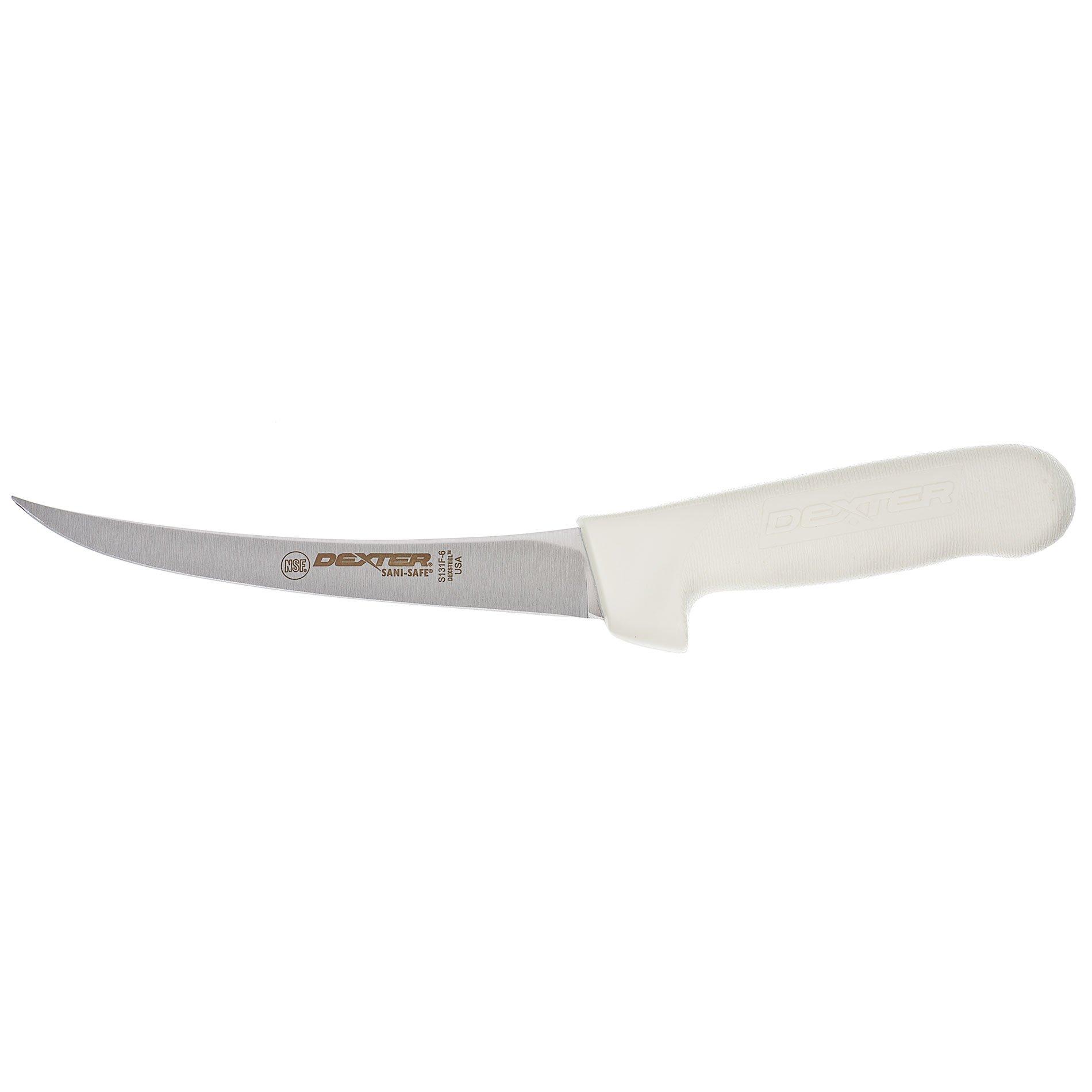 Saw:
Yes, you can break a deer, or even larger game, down completely with just a knife, but a saw comes in handy for slicing through shanks for venison osso bucco, ribs for bone-in loin chops or roasts, neck roasts and any number of other chores. A 25-inch butcher's saw like this Weston model will do everything you ask.
Price range $40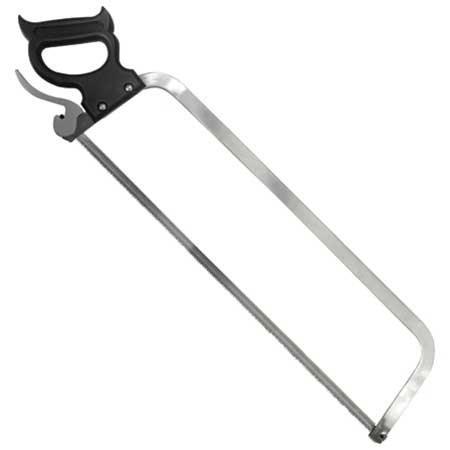 Knife sharpener:
Over the years, I have tried just about every design and style of knife sharpener on the planet. From sticks to stones, from the little plastic Vs that you pull the knife through to massive electric models that take up counter space and seem to eat just a little bit of your blade with each pass, some have worked better than others. A few years ago, Cheryl and the kids got me a Work Sharp belt sharpener. I have never looked back. This tool quickly puts a razor edge on everything from fine kitchen knives to a zombie-slaying machete. Be sure to pick up a few extra belts, as they will eventually wear down and need replacing.
Price range: $70-$150 depending on model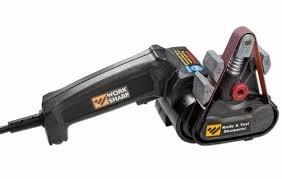 Meat Grinder:
A good meat grinder is worth its weight in gold when it comes to processing game at home. From burgers, to sausage, to snack sticks and jerky, our grinders see a lot of use. An additional feature for many electric grinders is the ability to use them as a sausage stuffer with an additional stuffer attachment. While not as fast or easy to use as a dedicated sausage stuffer, a grinder will work in a pinch for just about any style of sausage around. Look for a grinder featuring at least ¾ horsepower and one that comes with a coarse-, medium- and fine-grinding plate and large and small sausage-stuffing tubes.
$130-$180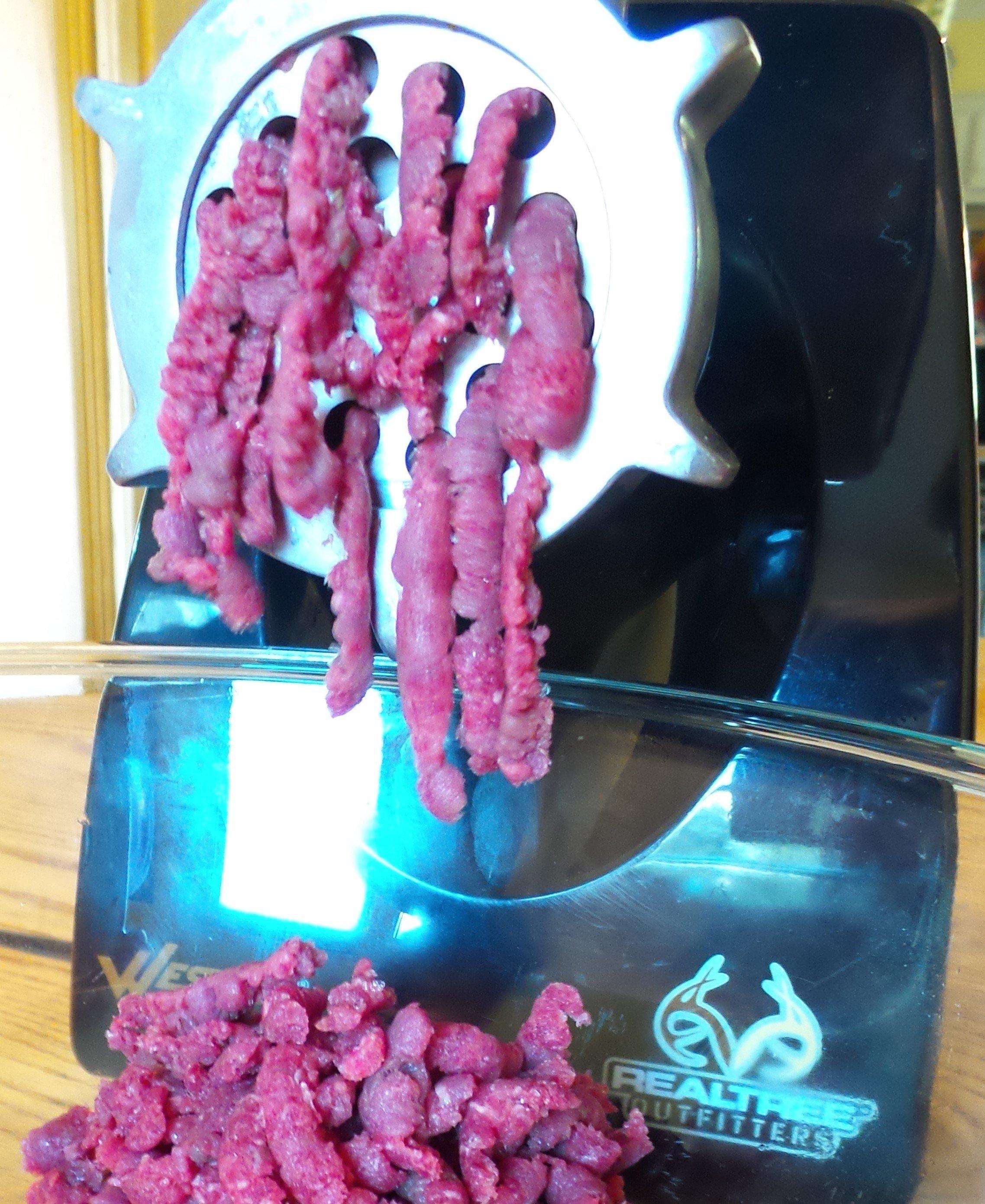 Vacuum sealer:
For years, I would double wrap our wild game with freezer wrap. It worked, but even with the best wrapping job, after seven or eight months you could start to taste a deterioration in flavor. Then I tried a vacuum sealer for the first time. I put back a couple packs of the first steaks I sealed. A year later and they still tasted as fresh as the day I packed them. From that point on, all of my game and fish has been vacuum sealed before freezing. I am currently using the Realtree Sportsman's Advantage model from Weston. It is fast, powerful, and makes a strong seal on the bag.
Price range: $100-$200