In 1987, Traeger invented the pellet grill. This year, they totally redesigned it with all new technology. All photos courtesy of Traeger Grills.
We absolutely love our Traeger Grills here at Timber2Table. We use them to smoke, grill, bake and braise all sorts of wild-game recipes. So, when Traeger announced that it was completely redesigning its lineup from the inside out, I couldn't wait to receive one of the new models to test out here at the T2T kitchen.
Our new Timberline 850 didn't disappoint! While the outer appearance is similar to our first-generation Timberline, everything inside has been redesigned.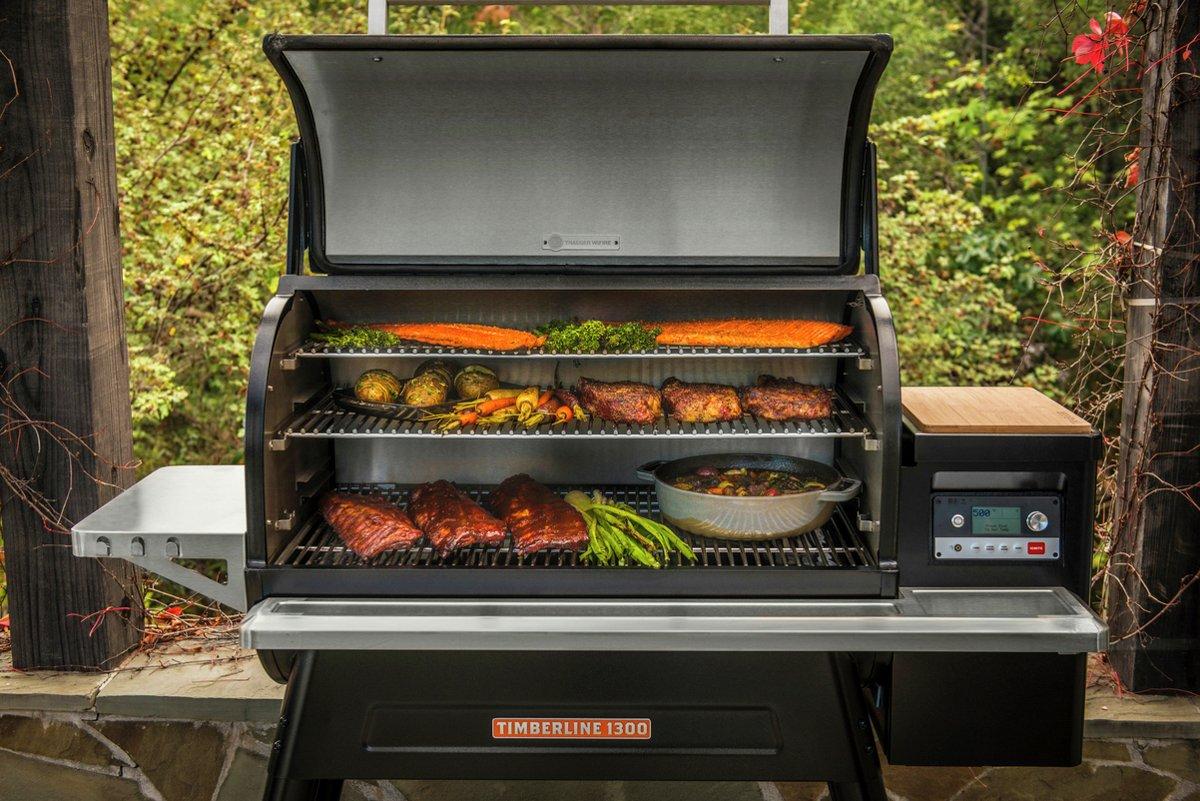 Let's start with the new D2 Drivetrain. The new brushless 20-volt, Direct Drive motor runs off of DC current, making it stronger and longer lasting, while using less amperage to run. That means you can run even a large Traeger with a small generator or even an inverter while you are at camp.
That motor runs a single-piece auger that produces more power than the original, as well as a multi-speed fan that operates independently of the auger, giving the user more smoke, more control and more flavor. The D2 Drivetrain also features the all-new TurboTemp for fast initial heat up and rapid temperature recovery after opening the lid.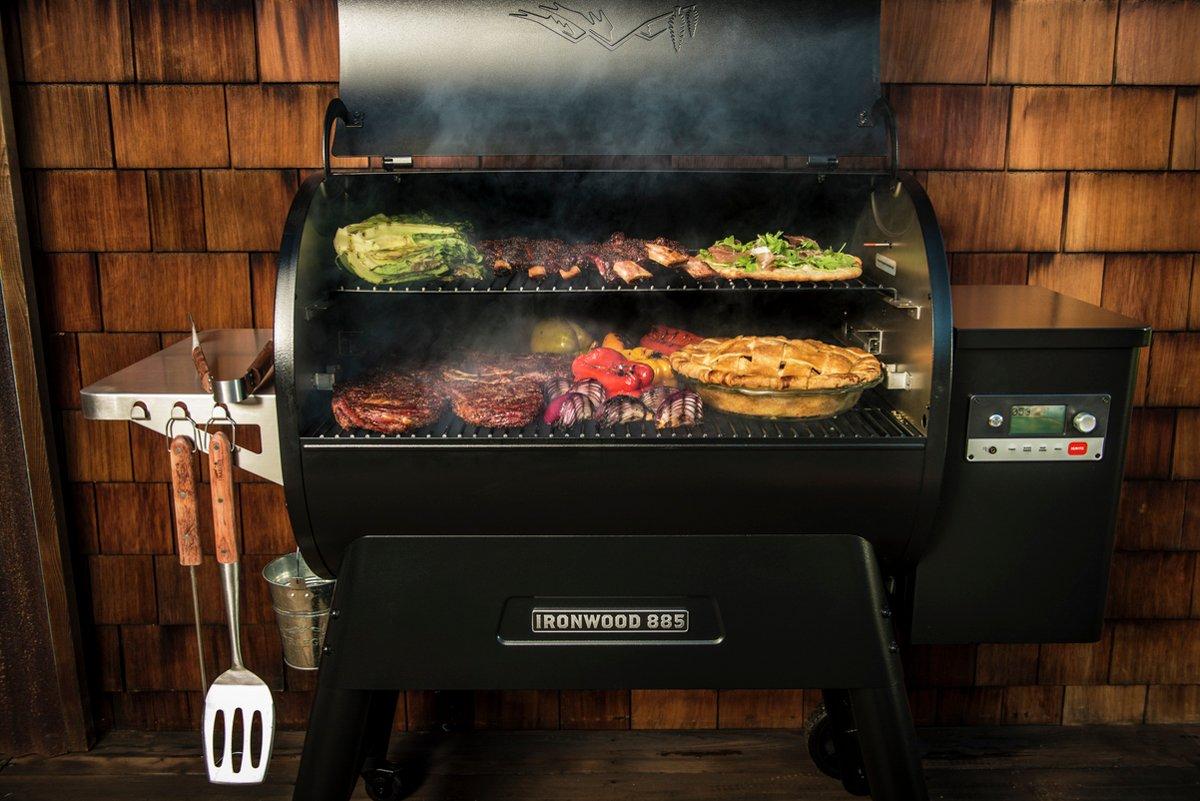 All three grill series, the Pro, the all new Ironwood and the Timberline, are controlled by D2 technology with Traeger's patented WiFire. This means you can set your grill and forget it, trusting that it will hold a rock-solid temperature for the entire cooking cycle. WiFire also allows you to monitor and control grill temperatures from anywhere on your cell phone while the grill is connected to wifi.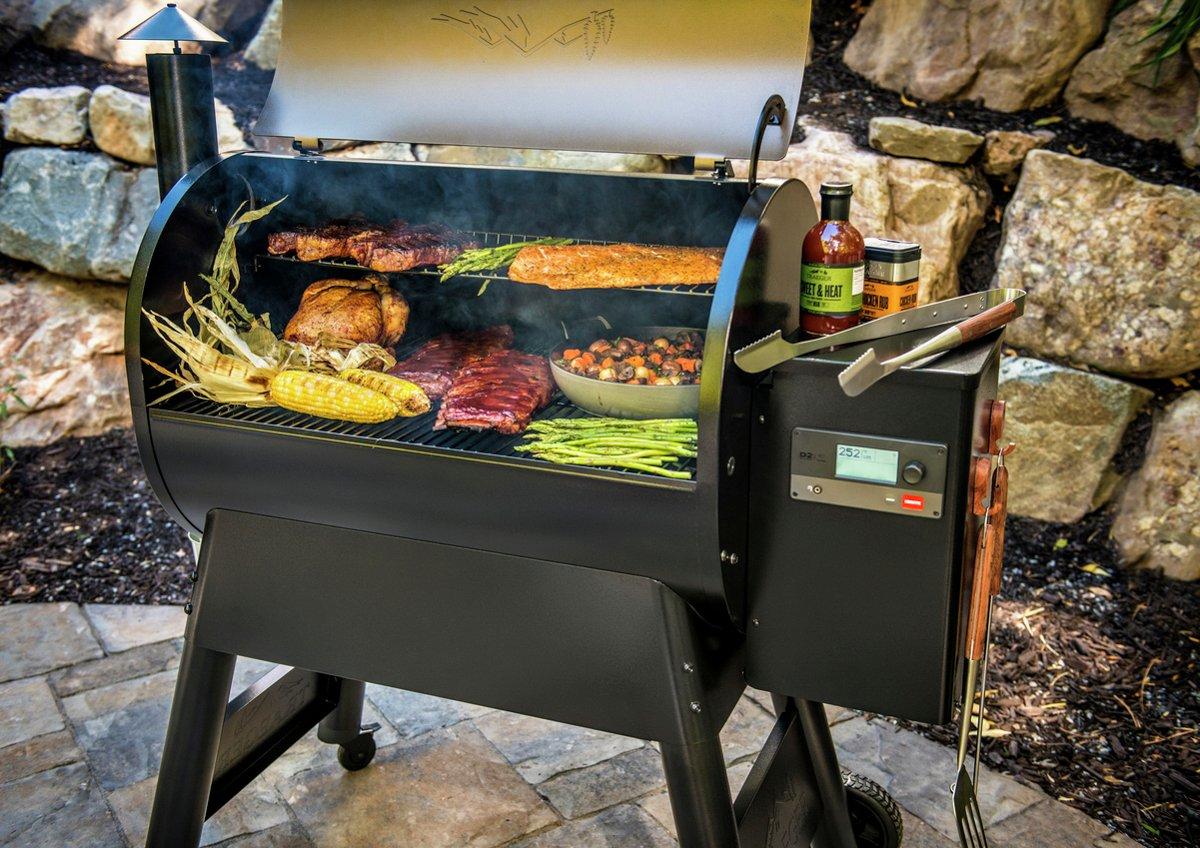 GrillGuide Technology on the D2 controllers also works with any of several hundred recipes on the Traeger App that can be downloaded directly to your control unit, allowing custom and tested cook cycles for the recipe. Just pick the recipe you want, add the food to the grill, and set the cook cycle for that recipe. The grill will adjust temperatures to give you perfect results every time.
Admit it. We've all been there. You went to bed or out for errands on a long cook and came back with an empty pellet bin and cold grill. Luckily, one of the new features on the redesigned Timberline series is a low pellet sensor. Your grill will alert to your cell phone or other connected devices to let you know when pellets are getting low.
What does it all mean? We're into several cooks on the new grill now. I am amazed at the steady temperatures and rapid startup/heat recovery. Far and away the fastest I've ever experienced on a pellet grill. The grill seems to produce noticeably more smoke over the cook cycle than our previous Timberline, while, at the same time, seeming to use fewer pellets. About the only thing I'd like to see on the new line-up is the ability to turn the grill on and off via the remote.
The Timberline 850's three-tier rack system offers plenty of cooking room for even large gatherings or full meals, sides included.
If you are in the market for a new pellet grill, give the new lineup at Traeger a try. You can't go wrong with these new grill models, which come with a three-year warranty and 365-day-a-year customer service.