Backstrap Medallions and Duck Fat Potato Stacks Recipe
Potatoes have no better culinary friend than duck fat. For this recipe, we pan sear some thick-sliced Yukon Gold potatoes in duck fat in our Lodge cast-iron skillet, then finish them in the oven. While the potatoes finish, we pan sear some thick backstrap medallions seasoned simply with salt and freshly ground black pepper.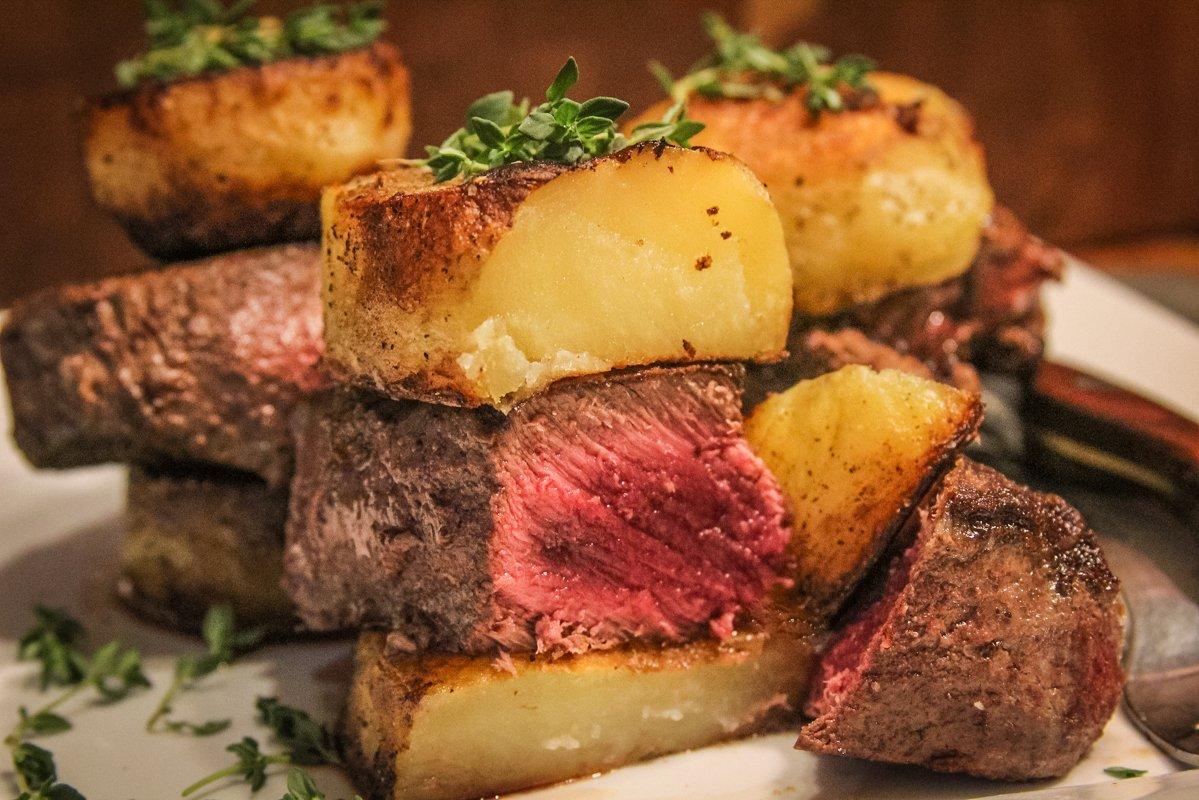 You can save the duck fat that renders out of your roasted ducks, or you can buy it already rendered from specialty food shops or online.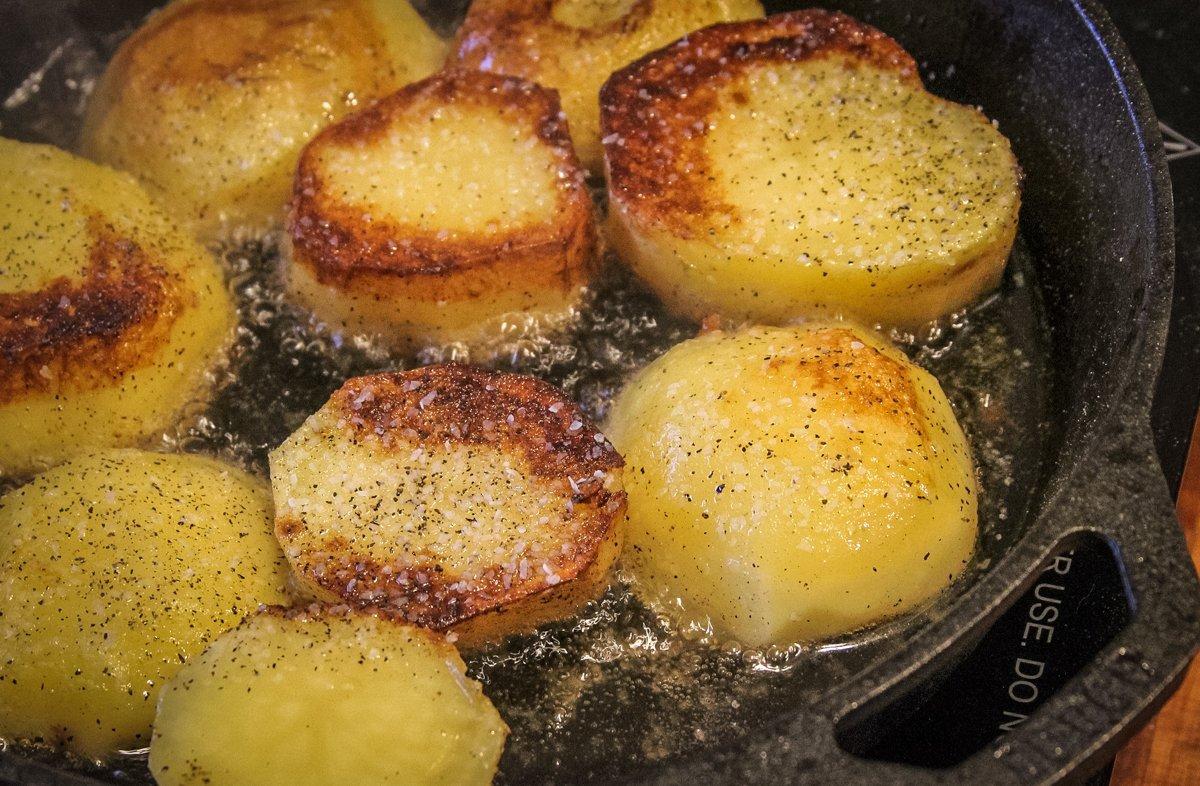 When the potatoes are finished and the backstrap is a nice medium-rare, we plate the dish by alternating potatoes and backstrap in a stack. You can make the stacks as tall or short as desired. Two slices of potato sandwiching one venison steak is a popular serving size. Add another steak to the top if you're hungry. Serve the dish alongside your favorite green vegetable or a nice garden salad for a full meal.
Top each stack with a fresh sprig of thyme for both added flavor and garnish.
Ingredients
2-3 pounds of venison backstrap, cut into inch thick medallions and seasoned well with salt and pepper
3 pounds Yukon Gold potatoes, peeled and cut into inch thick rounds
4-6 tablespoons of duck fat, divided
Salt and pepper
Fresh thyme
Cooking Instructions
Begin by slicing the backstrap into inch-thick steaks. Salt and pepper both sides of the steaks and set aside to come to room temperature. Peel the potatoes and slice them into 1-inch-thick rounds. Salt and pepper the potatoes well.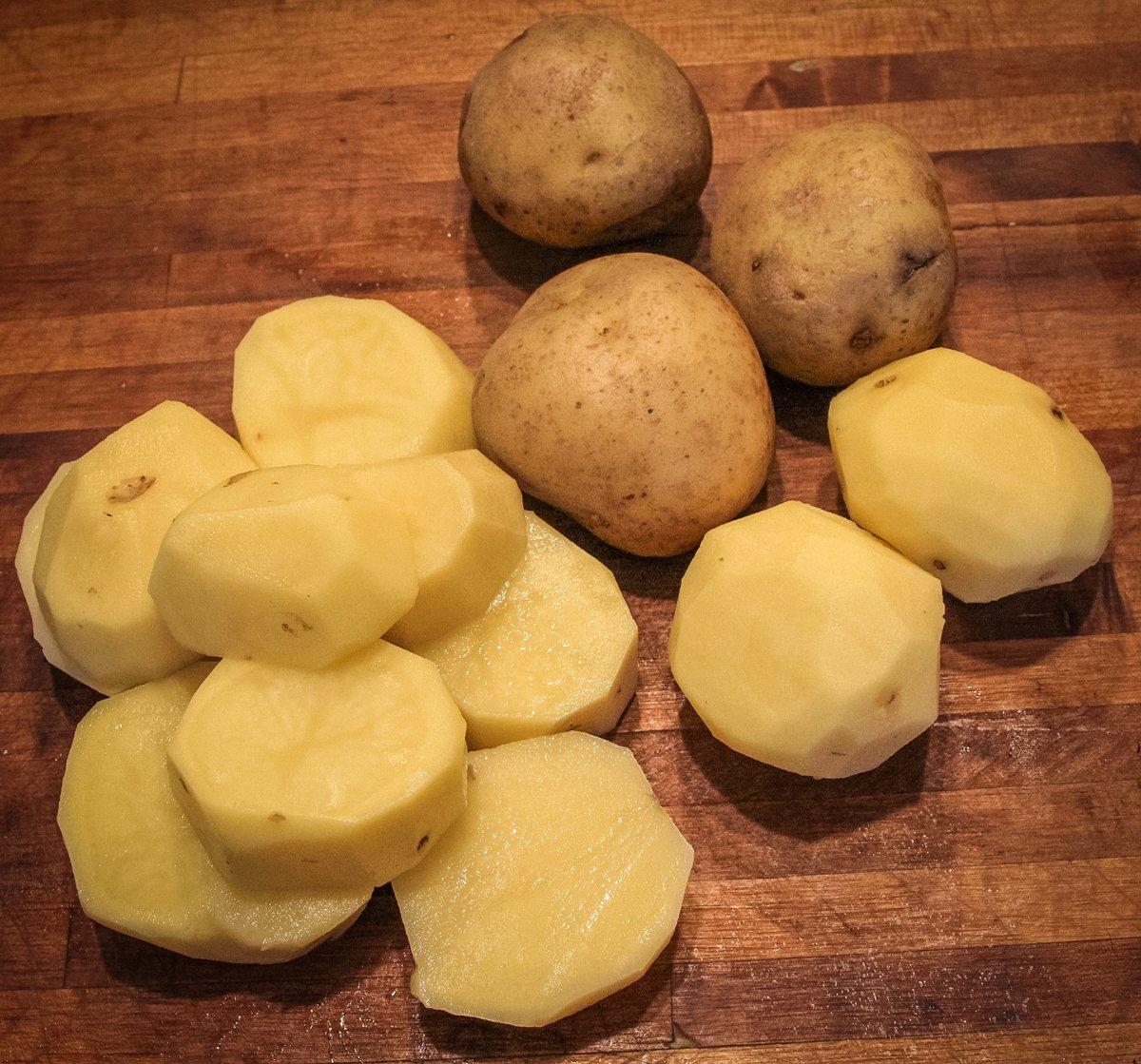 Heat 2 to 3 tablespoons of duck fat in a cast-iron or ovenproof skillet over medium-high heat. Sear the potatoes for 3 to 4 minutes per side to develop a nice crust. Don't overcrowd the skillets, use two pans if necessary. Move the potatoes to a pre-heated 350-degree oven. Bake for 10 to 15 minutes or until the potatoes are cooked through.
While the potatoes finish, heat the remaining duck fat in another cast iron skillet over medium-high heat. Sear the backstrap medallions for 3 to 4 minutes per side. Move the finished venison steaks to a warm platter to rest.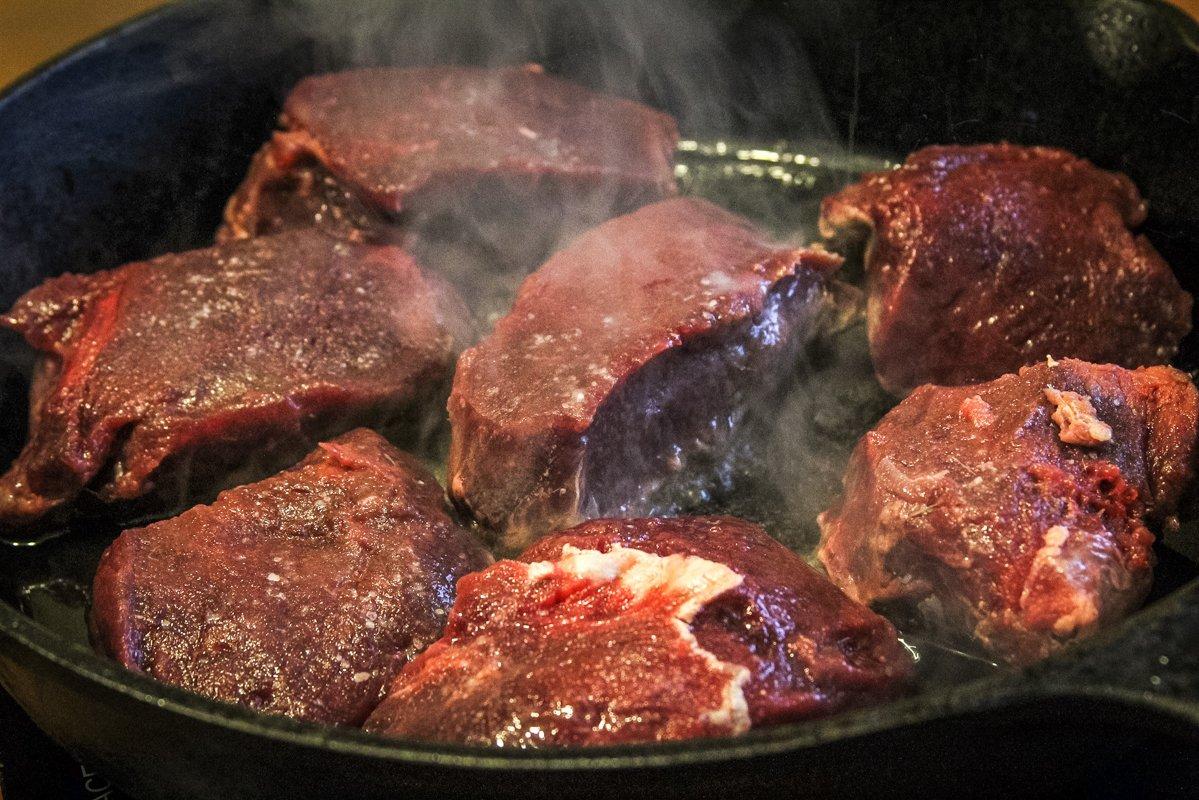 To plate, start the stack with a cooked slice of potato. Top with a backstrap steak, then add an additional slice of potato and another steak, if desired. Top the stacks with a sprig of fresh rosemary.