Bacon Bourbon Rubbed Wild Turkey Skewers
Looking for a quick, easy and delicious way to grill up your wild turkey? Try this version rubbed with a sweet and spicy paste that includes bacon, Uncle Josh's sorghum, and bourbon, two of my favorite things.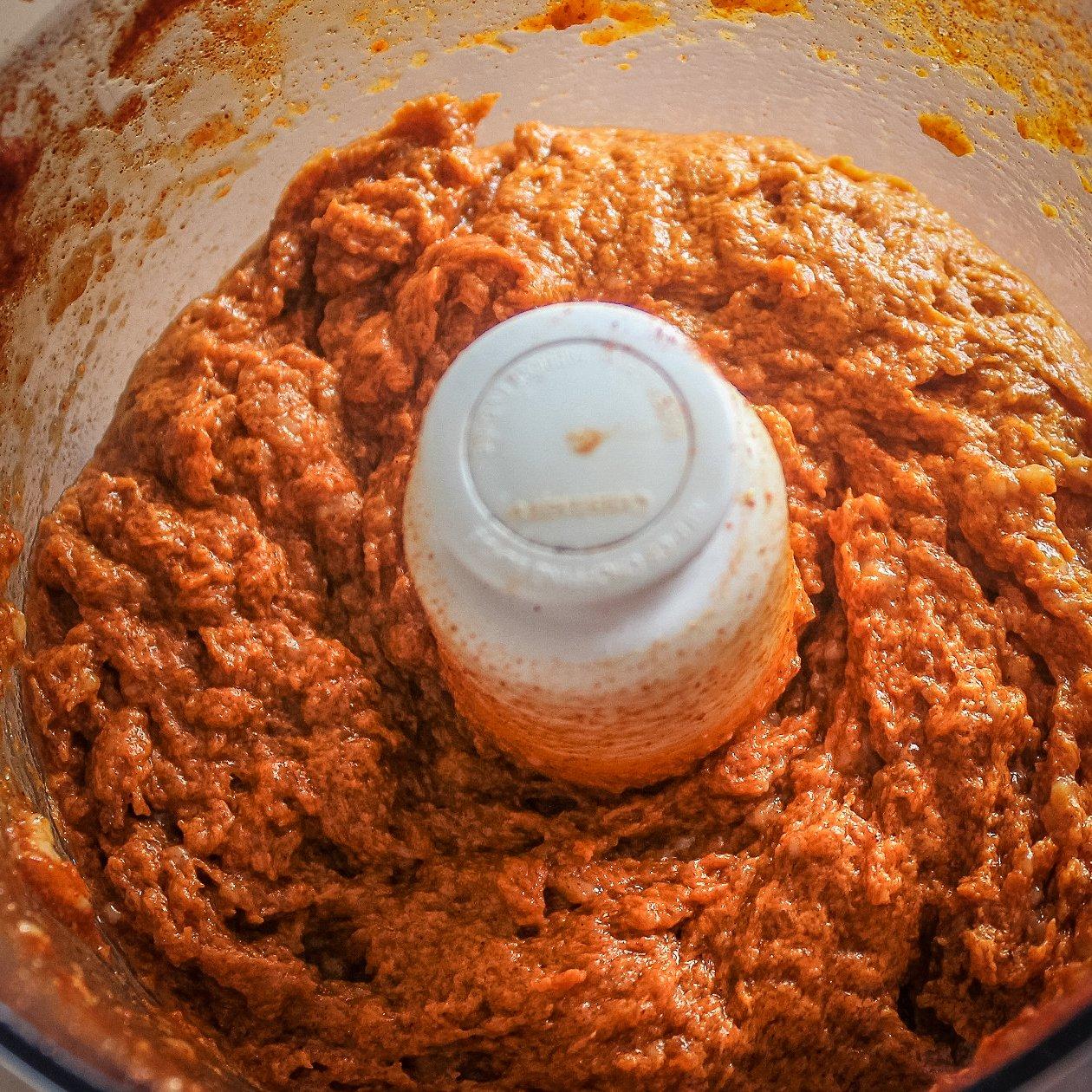 Serve this one up as an appetizer or a main course. The skewers cook in only a few minutes, making it a perfect recipe for an easy snack at camp or to hold hungry guests until the rest of the meal is ready.
Ingredients
1/4 cup bourbon
2-3 pounds wild turkey breast, cut into strips
4 tablespoons sorghum
3 tablespoons spicy brown mustard
1 tablespoon apple cider vinegar
1 tablespoon kosher salt
1 teaspoon ground white pepper
½ teaspoon garlic powder
½ teaspoon onion powder
2 tablespoons smoked paprika
1 teaspoon cayenne pepper
4 tablespoons packed dark brown sugar
8 slices uncooked bacon, cut into small pieces
Bamboo skewers, soaked in water
Cooking Instructions
Cut the turkey breast into strips roughly 1 inch by 1 inch by 4 to 6 inches long. Brine for 3 to 5 hours in a mixture of salt, brown sugar and water (2 quarts water, ½ cup salt, ½ cup brown sugar works well).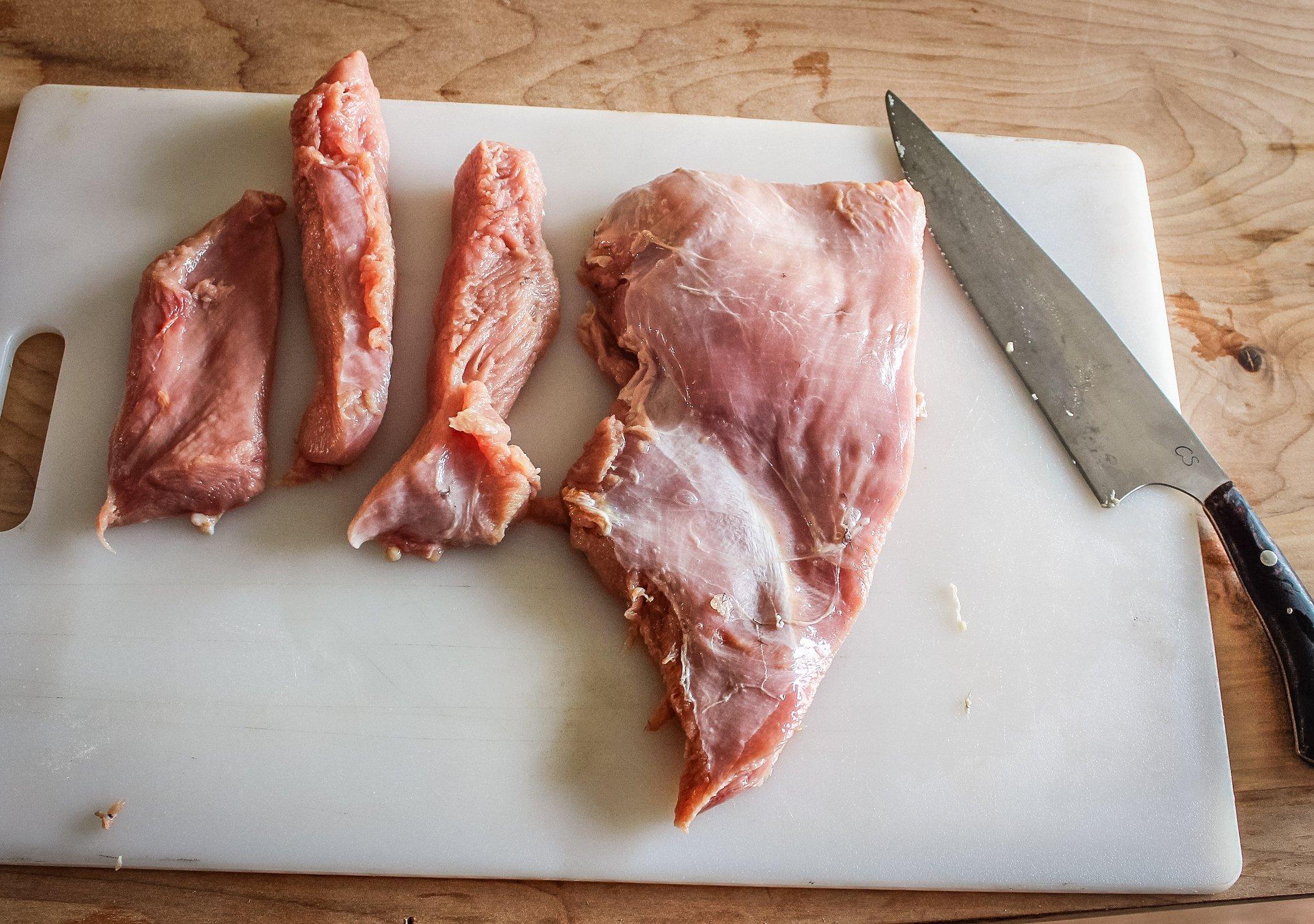 Run the skewer lengthwise through the turkey. Using your hand (you might want to wear a rubber or vinyl glove) coat the turkey well with the paste.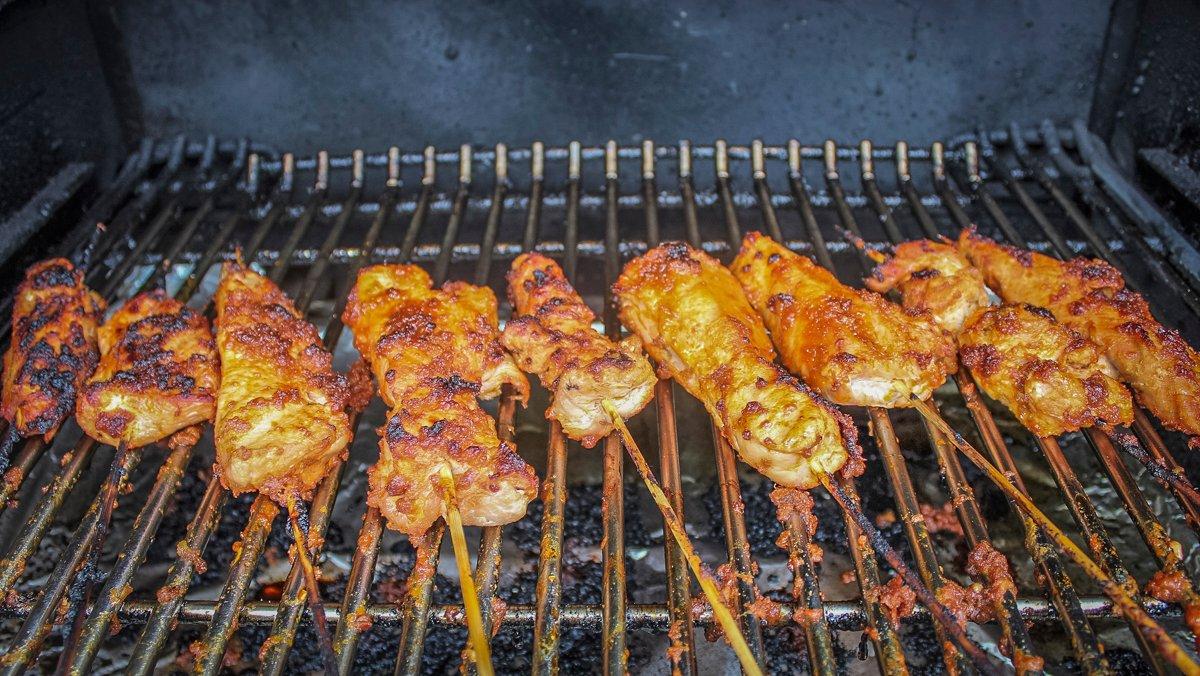 Preheat your Traeger Grill to 400 degrees. Grill the skewers for 5 to 7 minutes per side or until the coating is golden brown and the turkey is just cooked through.