Bacon Wrapped Stuffed Wild Turkey Bombs
There are a ton of ways to prepare wild turkey breasts. Some are easy, some are fancy, and some are just fun. This is one of the fun ones. And it's delicious. It'll stretch a single turkey breast to feed a crowd, too.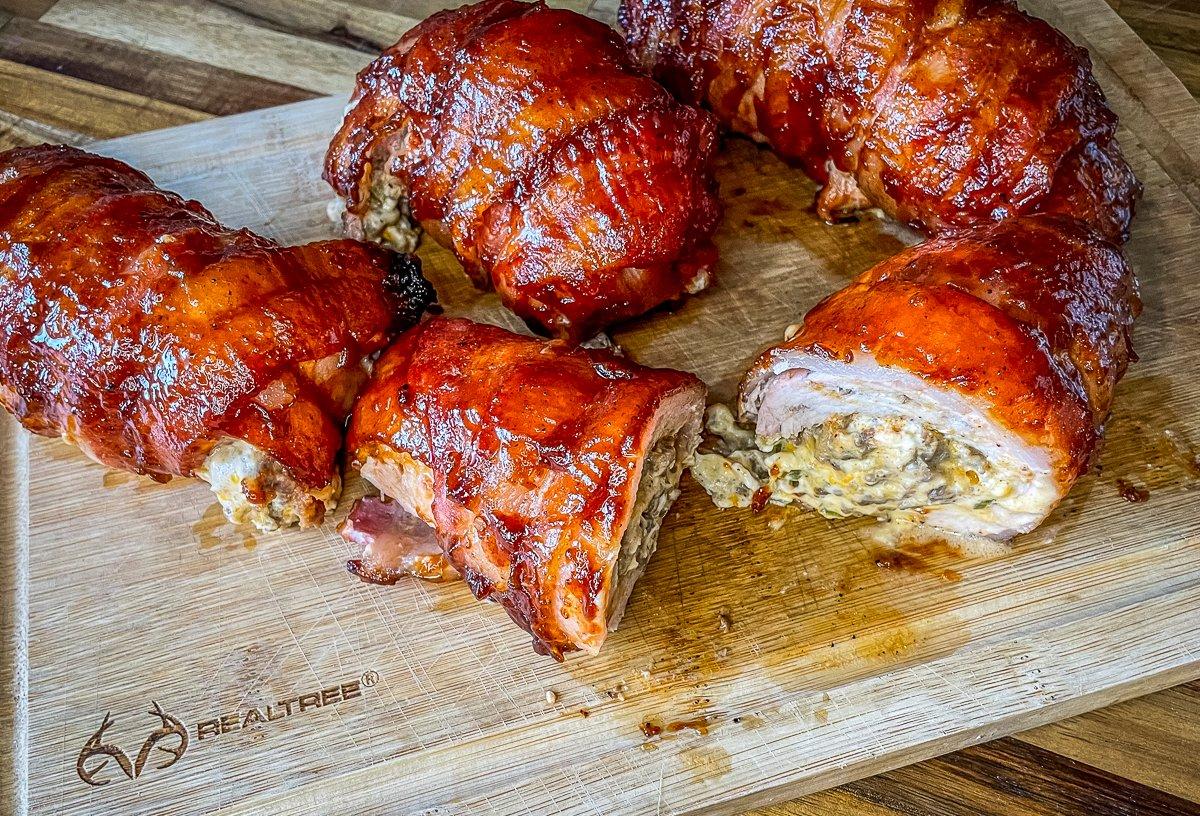 Slice the finished product into medallions and serve them up to your friends and family. They'll love them.

Ingredients
1 side of a wild turkey breast, quartered
Sweet BBQ rub
BBQ sauce
1 pound bacon
Filling
1 pound hot breakfast sausage
1 cup sliced jalapeños, chopped
1 block cream cheese, softened
1 cup cheddar cheese
Cooking Instructions
Brown the sausage, then remove from heat to cool slightly.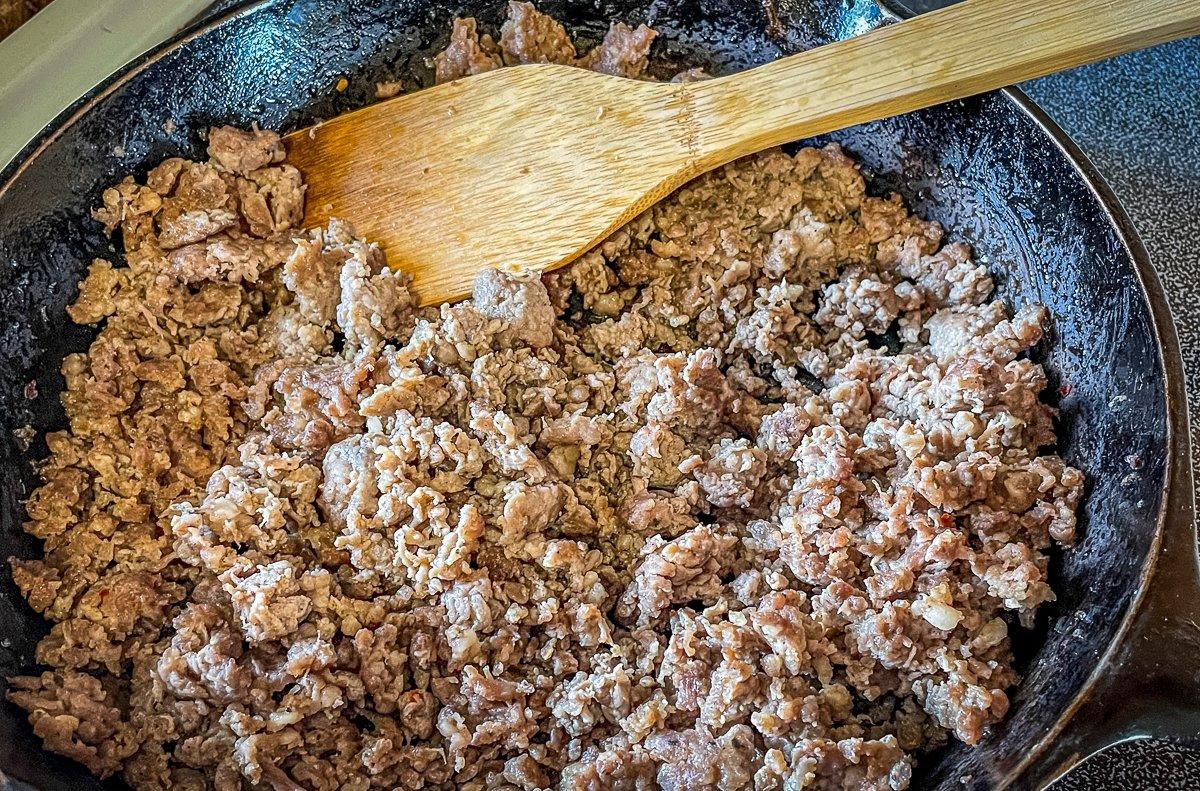 Quarter the wild turkey breast into more or less equal portions. Use a meat mallet to pound the turkey down to between a quarter and half inch thickness. Sprinkle the top with more BBQ rub. Lay a strip of the sausage filling mixture down the center.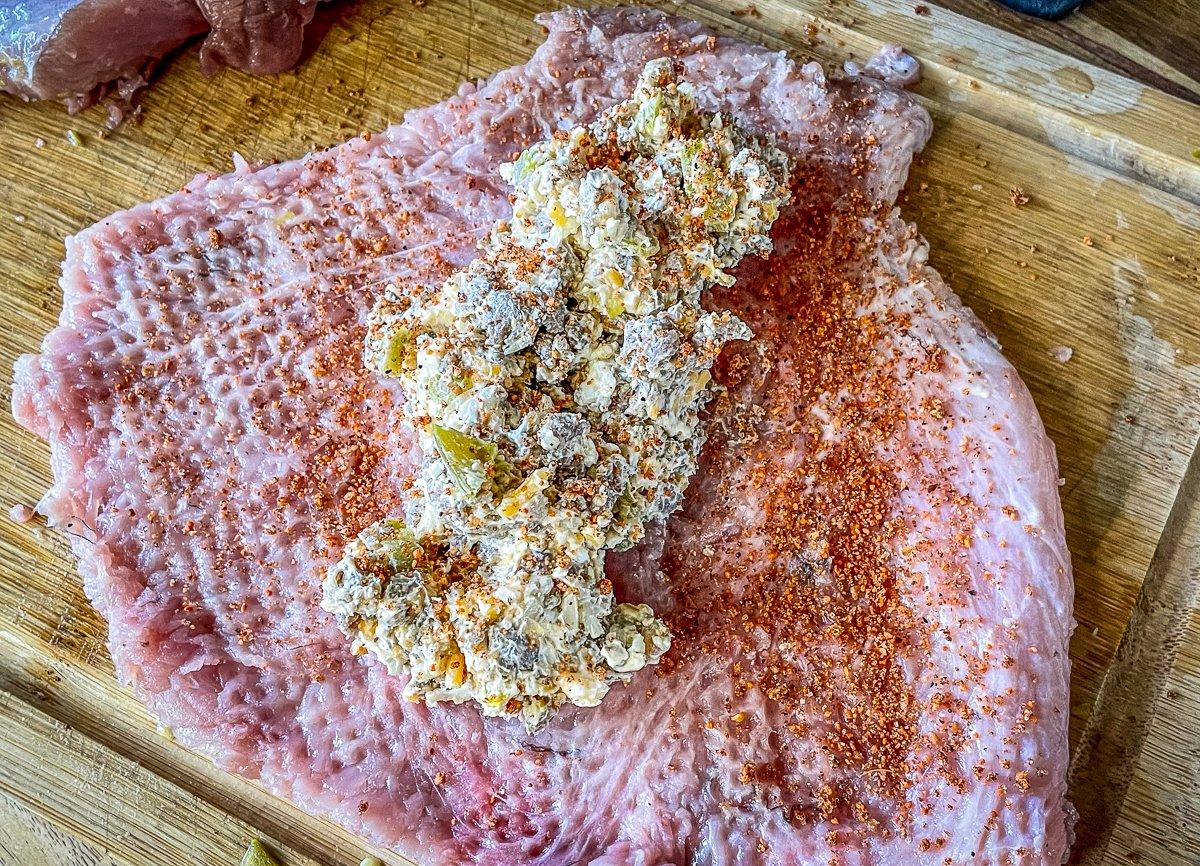 Place the turkey bombs on a pre-heated 350-degree grill. Grill for 10 minutes, then baste with BBQ sauce. Grill for 10 more minutes and baste again. Grill 5 minutes longer, baste once more, then check for temperature. Once the filling reaches about 150 degrees, remove the turkey from the grill and allow to rest. Remove toothpicks and slice into medallions for serving.