BBQ Venison Backstrap and Pickled Onion Sliders
Need a quick and easy appetizer recipe? Grill up some seasoned backstrap, slice it into medallions, and slather on your favorite BBQ sauce. Serve the barbecue backstrap on a slider bun and top it with pickled red onions for a nice crunch and balancing flavor to the sweeter sauce.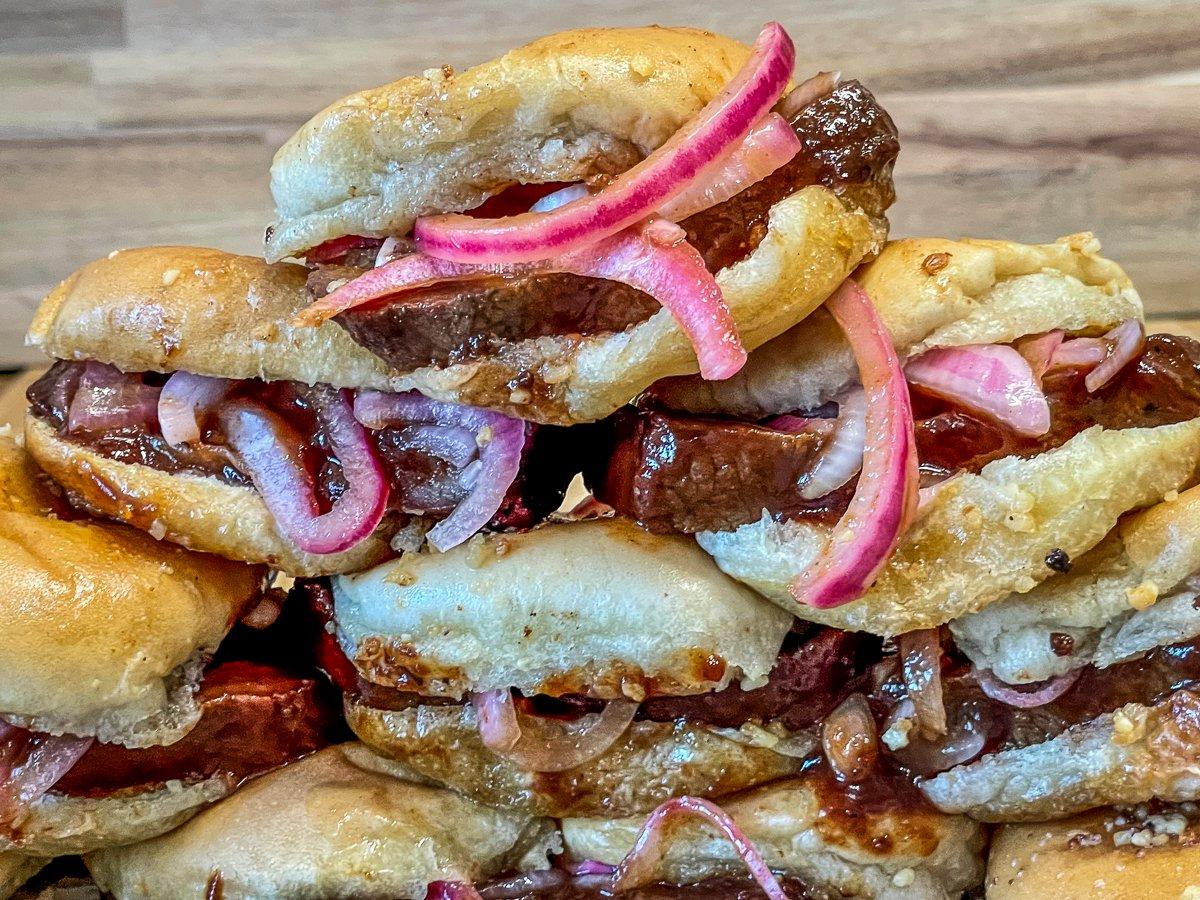 I like to pickle the onions a day or two in advance. Then I store them in the refrigerator until I'm ready to make the sliders.

Ingredients
1.5-2 pounds backstrap roast
2 tablespoons Myron Mixon Wild Game Rub
1 cup Myron Mixon Honey Smoke BBQ Sauce
1 red onion, sliced and pickled (recipe below)
12-15 slider buns
1 stick butter
4 cloves garlic, minced
Pickled Red Onion Recipe
½ cup apple cider vinegar
1 tablespoon white sugar
2 teaspoons kosher salt
½ teaspoon red pepper flakes (optional)
1 large red onion, thinly sliced
Cooking Instructions
Mix the vinegar, salt, and sugar in a bowl until the salt and sugar are dissolved. Pack the sliced onion in a pint jar. Pour over the vinegar. Screw on lid and let set at room temperature for one hour. Refrigerate at least overnight, but the onions can be made up to a week in advance.
Coat the backstrap with Myron Mixon Big Game Rub or your favorite wild game rub.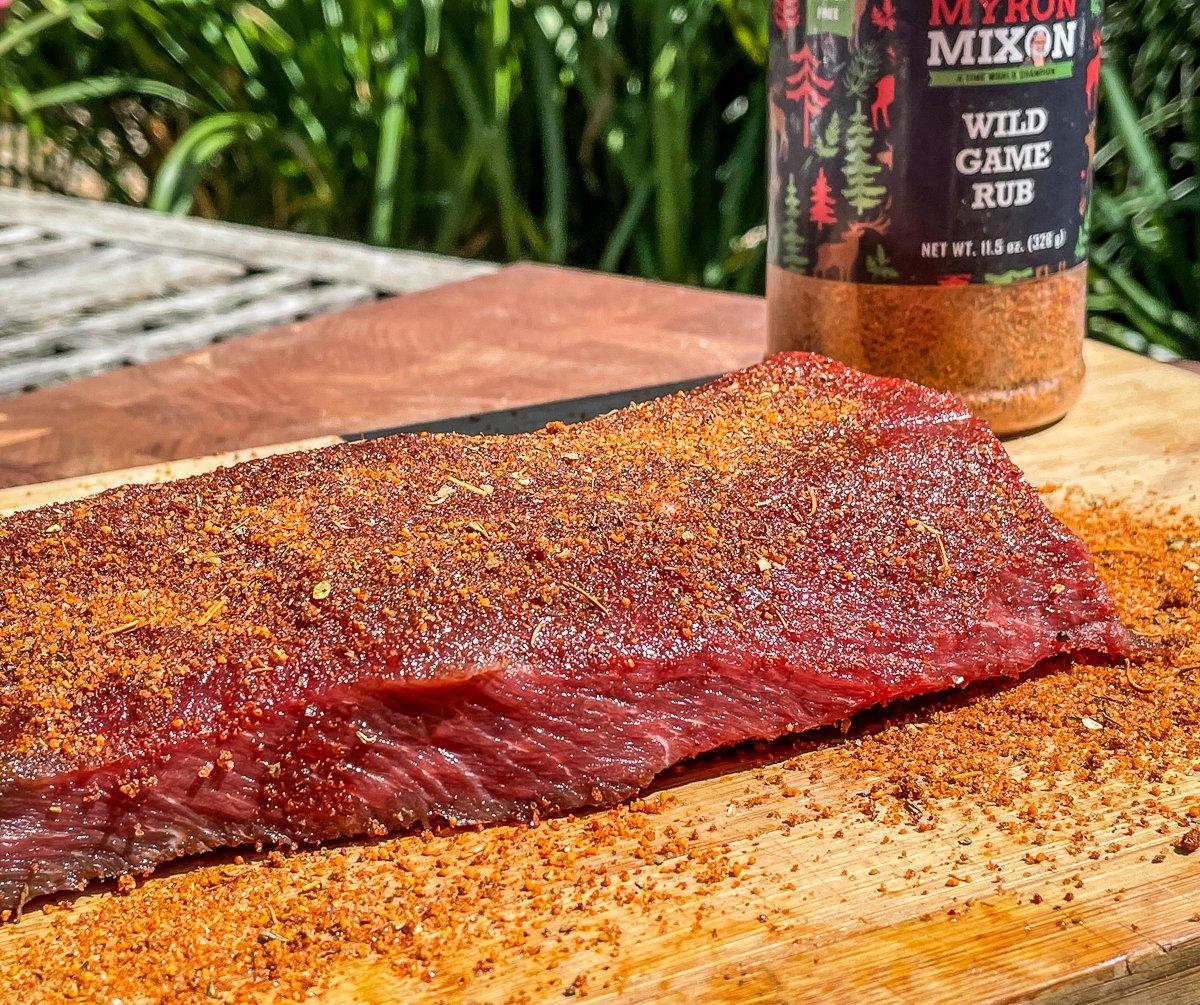 Place on a preheated 350-degree grill. Grill for 8-10 minutes, flip, and continue grilling until backstrap reaches desired doneness, or about 120 degrees internal temperature for medium-rare. The backstrap will continue to cook in the next step, so don't overdo it on the first grill cook. While the backstrap grills, add the butter and garlic to a small cast iron pan and place on the grill.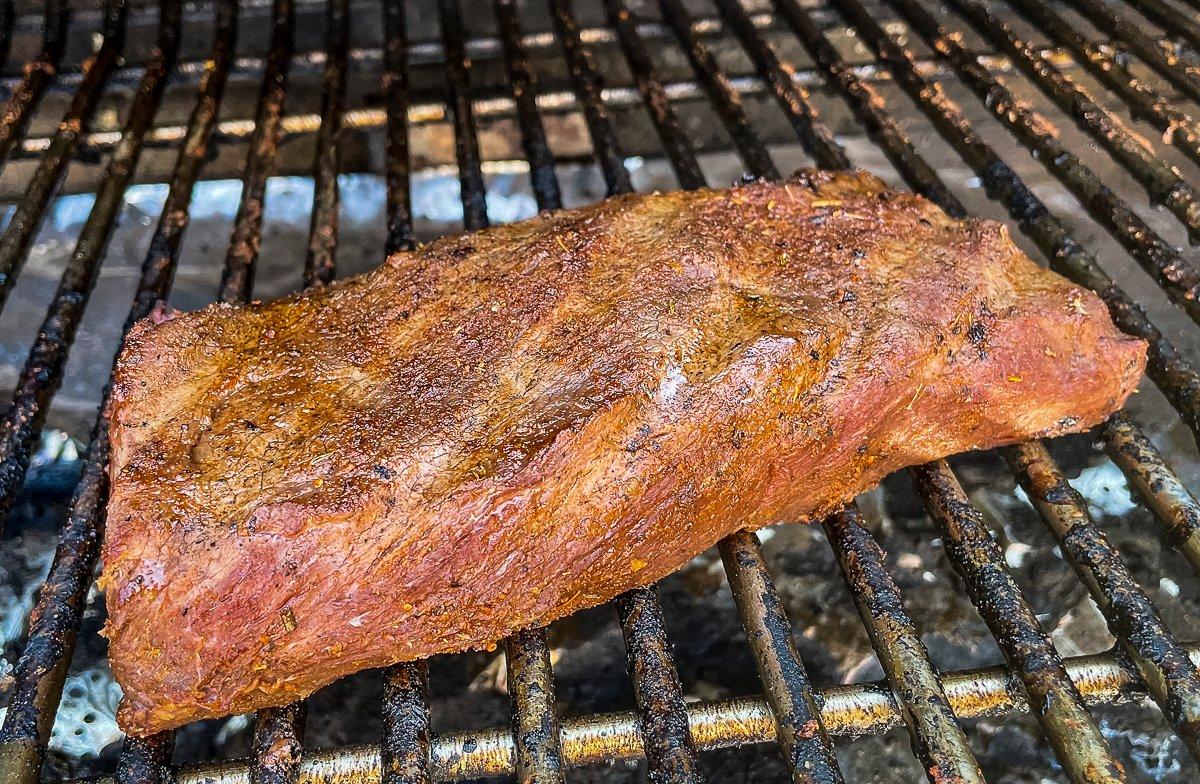 Place the slider buns in an aluminum pan and place on grill. Brush with melted garlic butter.
Remove the backstrap from the grill and loosely cover with foil. Rest for five minutes. Slice the backstrap into medallions.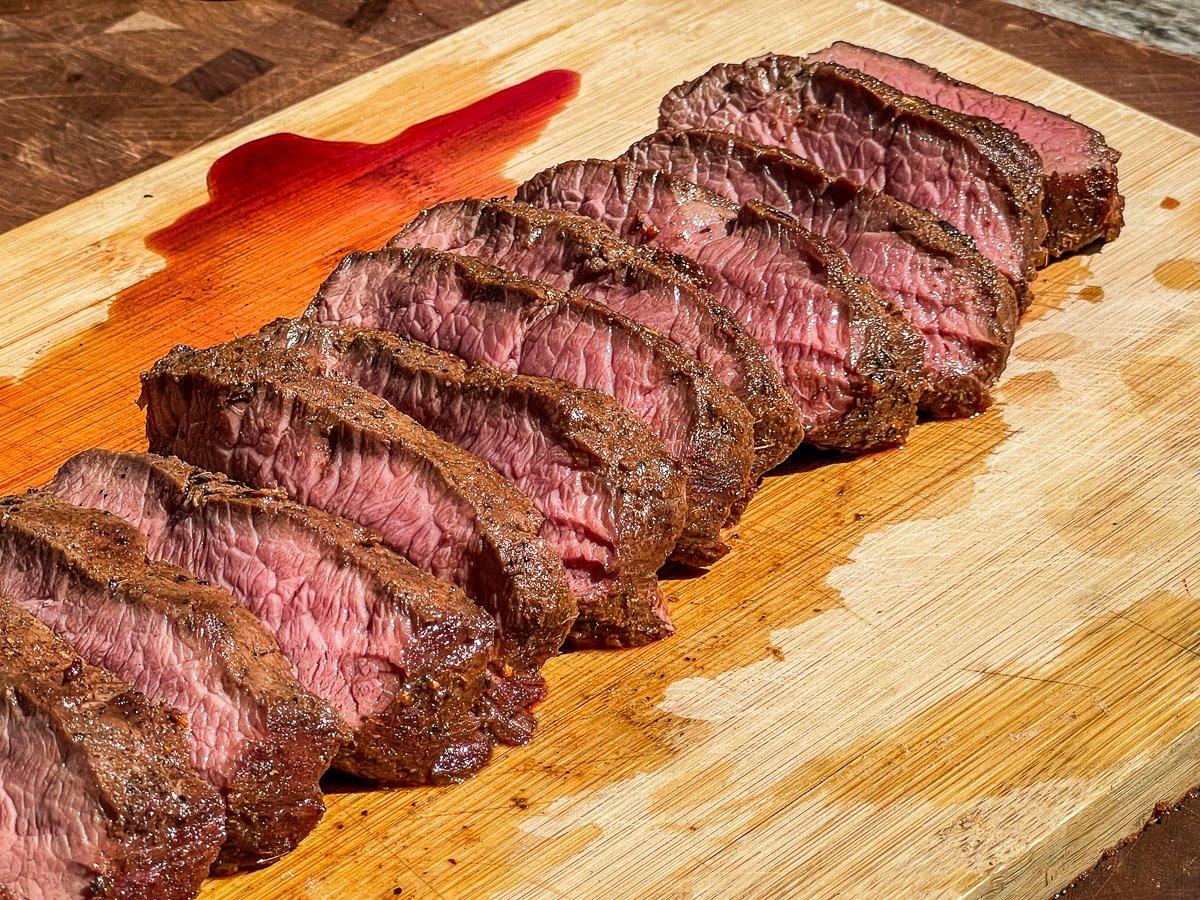 Place the sliced backstrap into an aluminum grill pan and add sauce. Return the pan to the grill until sauce is heated through.
Serve by placing a sauced medallion on the bottom of a garlic butter slider bun. Then top the meat with with pickled red onions and the top bun. Serve as an appetizer or main course.