Blackberry- and Chipotle-Glazed Wild Pig Ribs
Everyone loves ribs. And, while most of the pigs we keep for the table are on the small side when it comes to making a good slab, every now and then we get one with some meat on its bones. This slab came from a large sow that had spent its summer and fall destroying a farmer's corn crop. She was big, even by farm pig standards, and plenty tasty.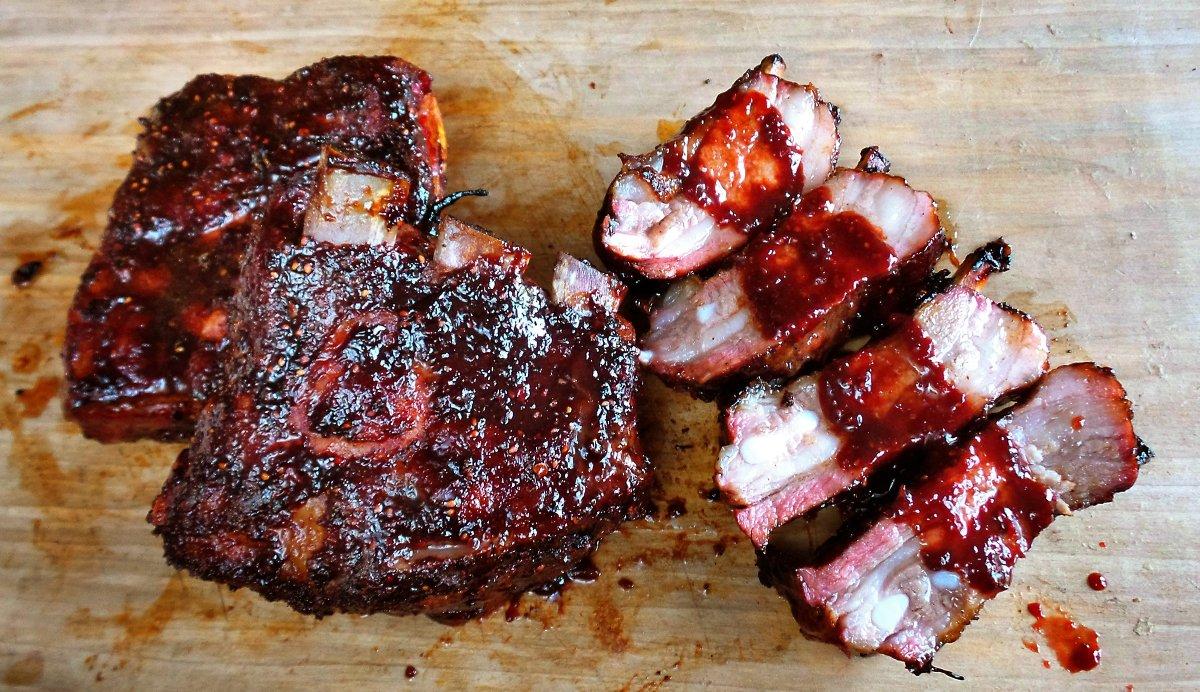 If your wild pigs are smaller, the ribs are still good, just cut the cook time by half or more and keep the temperatures low (I like 250) so that they don't dry out.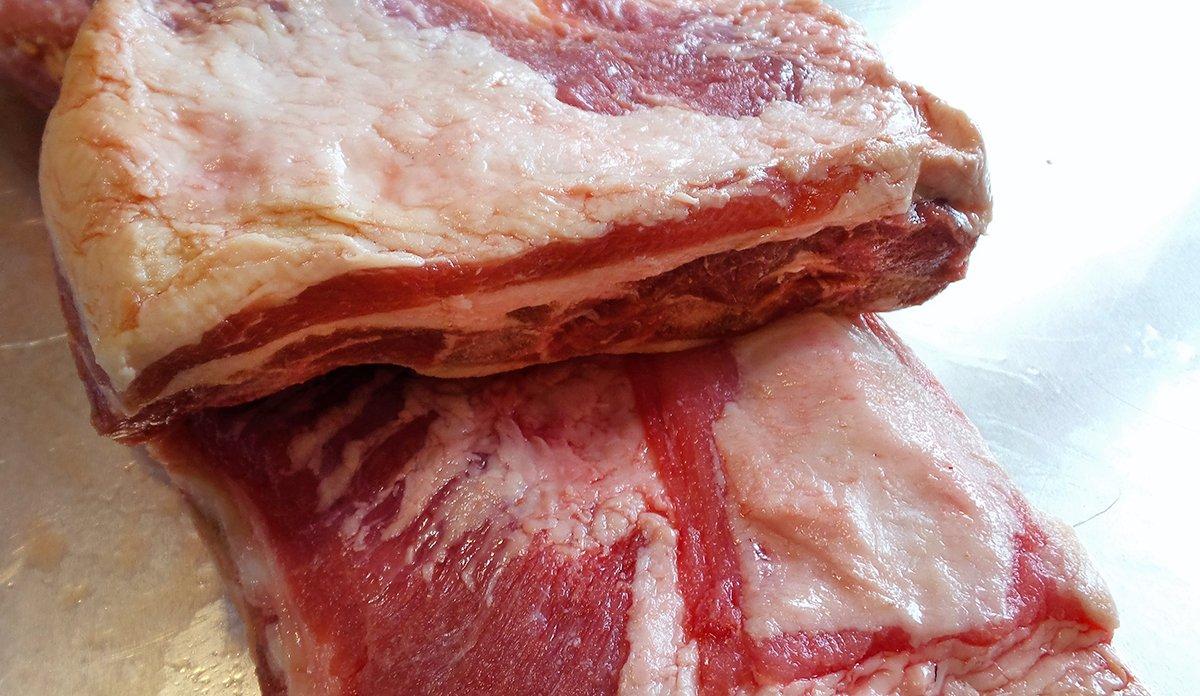 Ingredients
Sauce
2 cups blackberries
1 medium sweet onion, diced
I tablespoon diced chipotle pepper in adobo sauce
¾ cup of balsamic vinegar
¾ cup honey
½ cup bourbon
2 cloves garlic, finely chopped
2 teaspoons salt
1 teaspoon pepper
1 tablespoon olive oil
1-2 slabs of ribs, membrane removed
Rub of choice (I used a combination of Chef of the Future Floribbean and Traeger Big Game on this slab)
Cooking Instructions
Prepare the ribs by removing the clear membrane from the back of the rib bones. Just use your fingers or a table knife to work it loose and pull it away. This step isn't mandatory, but it allows the flavor of the rub to penetrate both sides equally.
Coat the ribs with your rub of choice. Place on the smoker at 250 degrees. Cook time will vary depending on the size of the ribs. These took just under four hours, slabs from a smaller hog might take half that. You know the ribs are ready when you see the meat pull away from the bone ends and a gentle tug will pull the bone free from the meat.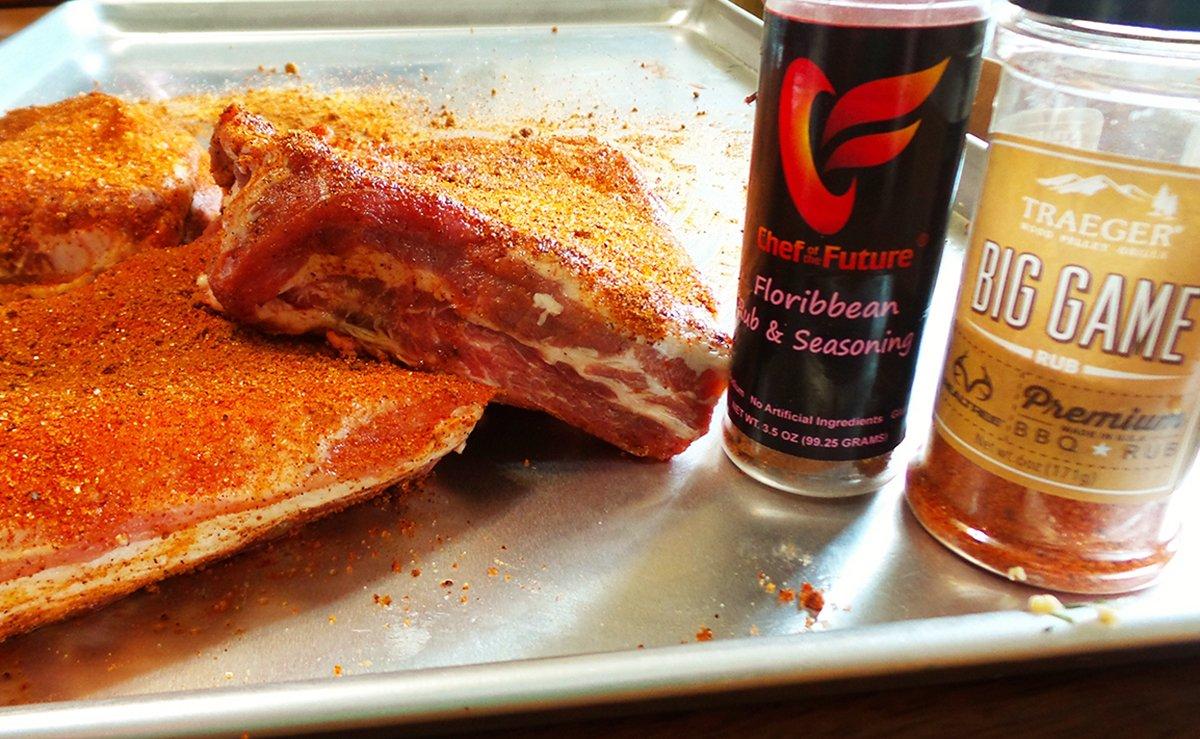 While the ribs smoke, work on the sauce. Start by adding the olive oil in a saucepan over medium-high heat. Toss in the onions and salt. Sauté for five minutes, or until the onions soften and start to get translucent. Add the garlic and cook for an additional minute or two.
Add the blackberries, chipotle, vinegar, honey, bourbon, and pepper. Bring to a light boil, stirring occasionally. Reduce the heat and maintain a light simmer for 30 minutes. Remove the pan from heat and allow to cool.
Once the sauce has cooled enough to work with, pour it into a food processor or blender and give it a whirl to blend everything together. If you don't want the seeds in your sauce, now is the time to filter it through a mesh strainer or cheesecloth. Transfer the sauce to a jar and refrigerate.
When the ribs are just about finished, use a brush to glaze them with the sauce. Give them a good coating. Continue to cook for an additional 30 minutes to one hour to set the glaze. Once you slice the ribs, drizzle a bit more of the sauce over them before serving.