Blackberry Buttermilk Tart
The blackberries are finally getting ripe around here. We spent an early Sunday morning not long ago picking a few before church. Picking blackberries always brings back fond memories of my grandfather, Pa Elwood. The man loved blackberries and picked gallons every summer. Bugs didn't bother him. The summer heat didn't bother him. He was a blackberry-picking machine.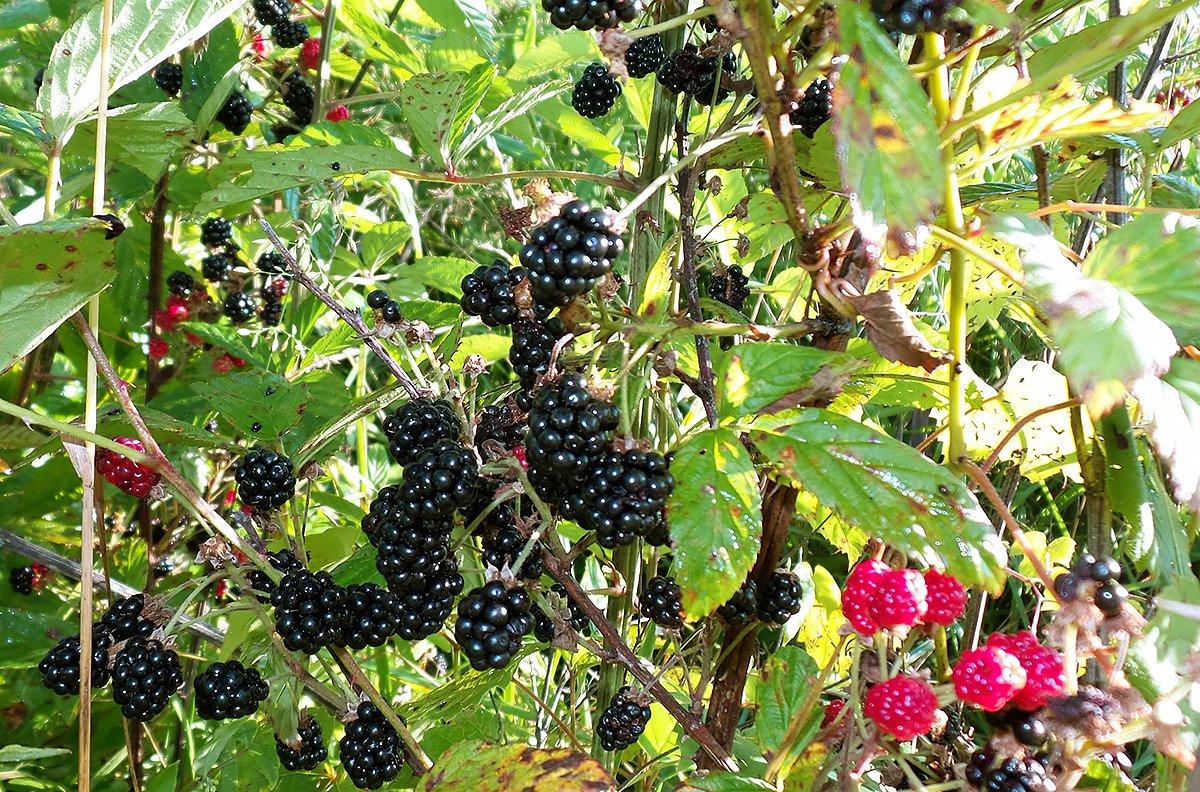 If you have time, make your own pie crust from your favorite recipe. If you are pressed for time, pick up a pack of Pillsbury ready-made pie crust from your local grocery.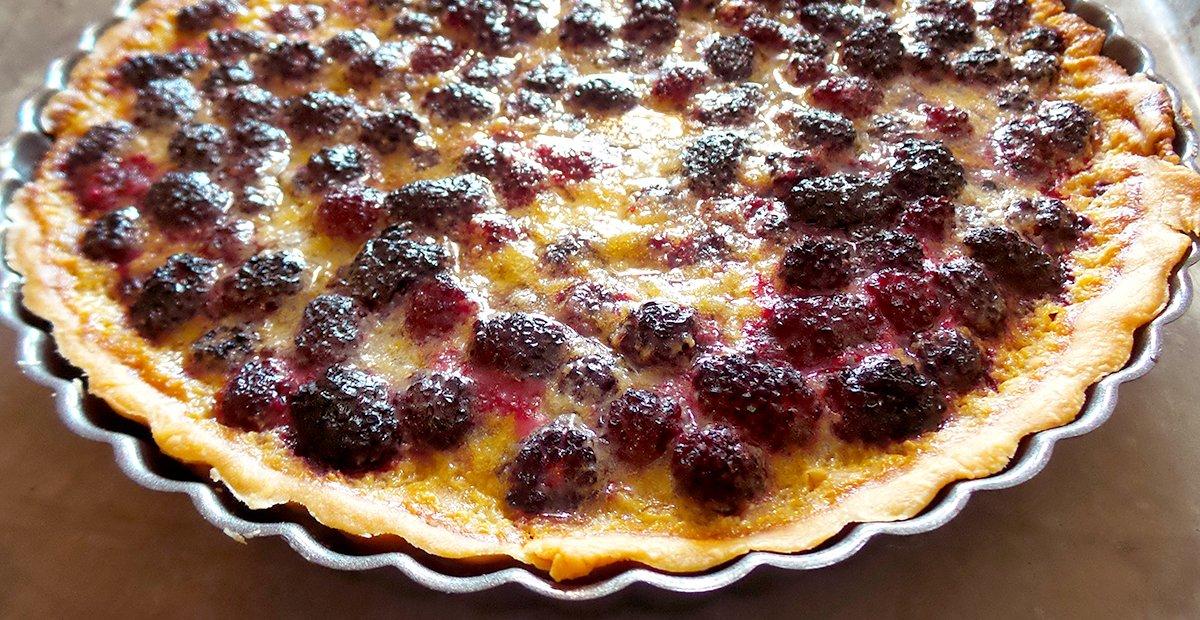 Ingredients
Crust
Use pre-made pie crust from the dairy case of your grocery or use your favorite crust recipe. This recipe from The Pioneer Woman has worked well for me in the past.
Filling
1 cup buttermilk
3 large egg yolks
1/2 cup granulated sugar
1 tablespoon freshly grated lime zest
1 tablespoon fresh lime juice
1/2 stick (1/4 cup) unsalted butter, melted and cooled
1 teaspoon vanilla
1/2 teaspoon salt
2 tablespoons all-purpose flour
2 cups picked over and washed blackberries
Cooking Instructions
Fit the crust into a tart pan with a removable bottom, pinching the crust into the flutes around the edge. Blind bake (cover the crust with parchment paper or foil and fill with beans or rice) the crust for 10 to 12 minutes at 375 degrees. Remove the crust from the oven and allow to cool. Mix all filling ingredients except the blackberries in a blender or with a mixer until smooth.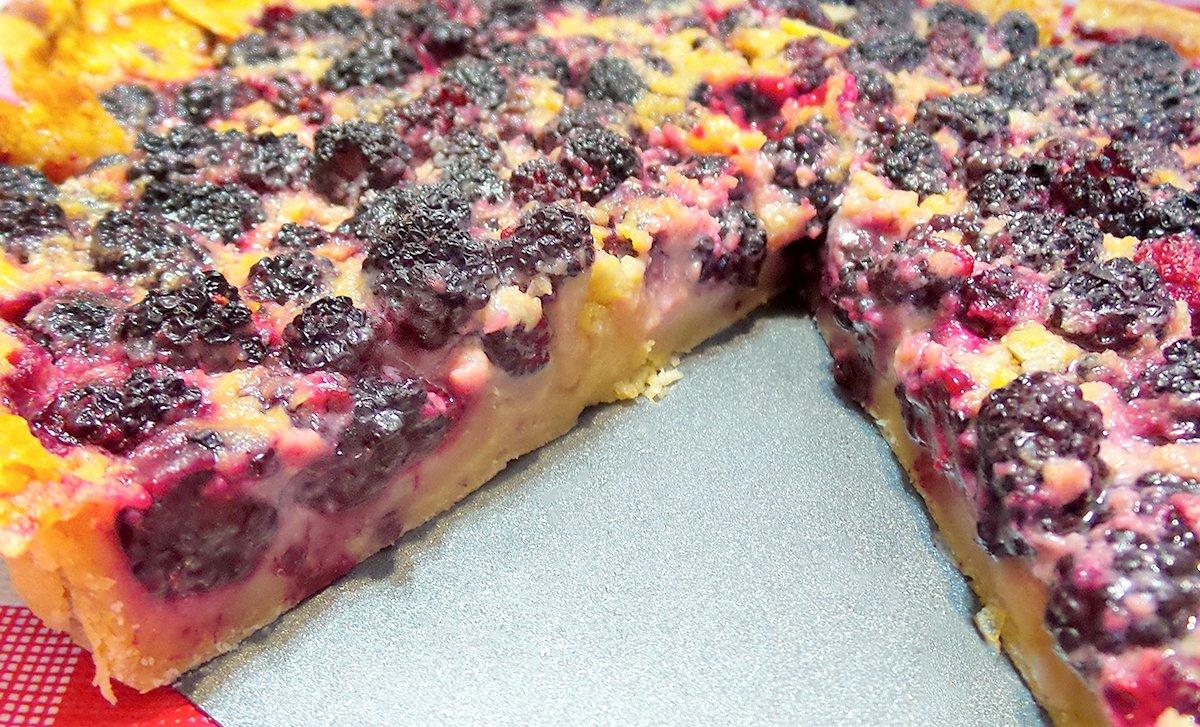 Pour the blackberries into the pre-baked tart crust and spread them evenly. Pour the filling mixture over the blackberries to nearly fill the tart pan. Stop just under the rim of the crust to allow the filling to rise as it bakes.
Bake the tart in the middle of a preheated 350°F. oven 35-40 minutes, or until the filling is just set.
Allow the tart to cool and lift the bottom of the pan to release the tart from the fluted sides. Cut the tart into slices (a sharp pizza cutter works well) and serve with vanilla ice cream. A quick sifting of powdered sugar makes for a pretty presentation.