Blackberry Cheesecake Egg Rolls
Two of my favorite things are cheesecake and wild blackberries. This easy dessert recipe combines the two. You can find egg roll wrappers in just about any supermarket or Asian market these days, or you can order them online.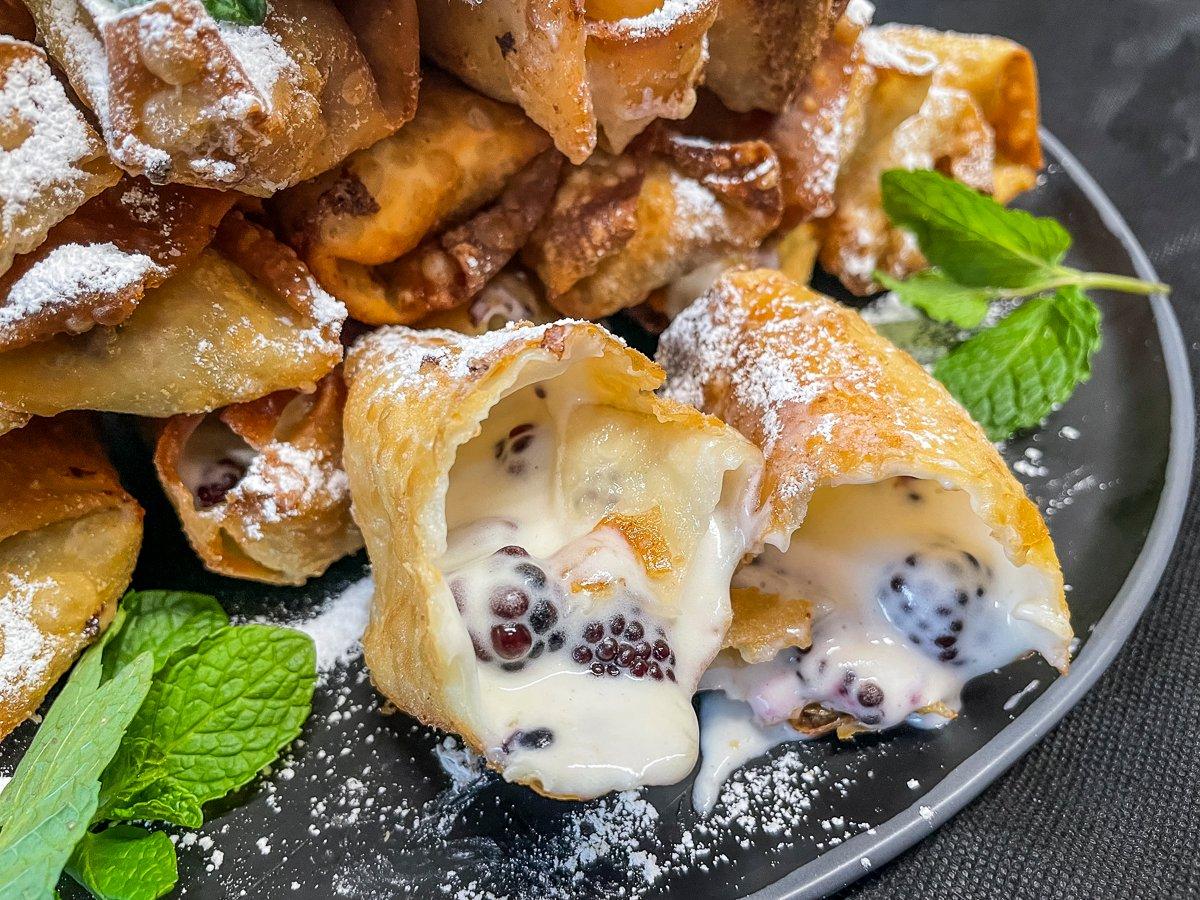 This recipe makes several egg rolls. You can freeze any uncooked cheesecake egg rolls to fry at a later date if you make more than you need. Simply freeze on a parchment-lined baking sheet. Then transfer to a heavy duty freezer zip bag.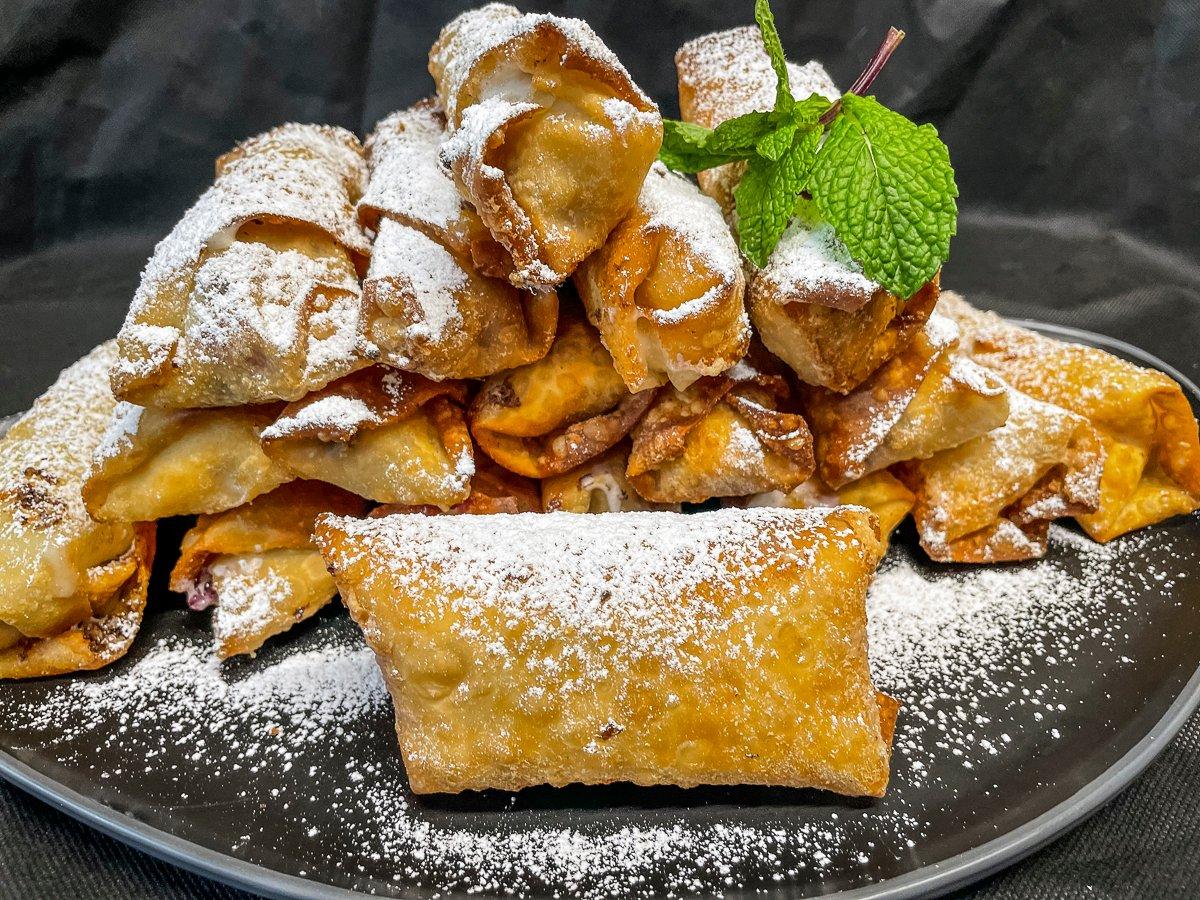 Here's a tip that comes in handy with any wild fruit. Since insecticides aren't common on wild fruits (a good thing if you ask me), there might be a few extra critters in or on the fruit, especially wild berries like blackberries or dewberries. Gently place the picked fruit in a large bowl, cover with cold water, and pour in about a cup of lemon juice. Gently swirl the berries with your hand and then let them soak for 15-20 minutes before pouring off the lemon water and giving them another gentle rinse. Any insect critters should loosen and rinse away. Dry the berries in a single layer on a paper-towel-lined baking sheet.

Ingredients
15 egg roll wrappers
1 quart vegetable or other neutral frying oil
Mint for garnish
Small bowl of water
Filling
2 cups blackberries
2 cups heavy cream
16 ounces cream cheese, softened
2 cups powdered sugar (plus a bit more for topping)
1 tablespoon vanilla extract
Cooking Instructions
To make the filling, start by using an electric hand or stand mixer to whip the cream. Pour the cream into a clean, dry bowl, and whip until it forms stiff peaks. Set aside.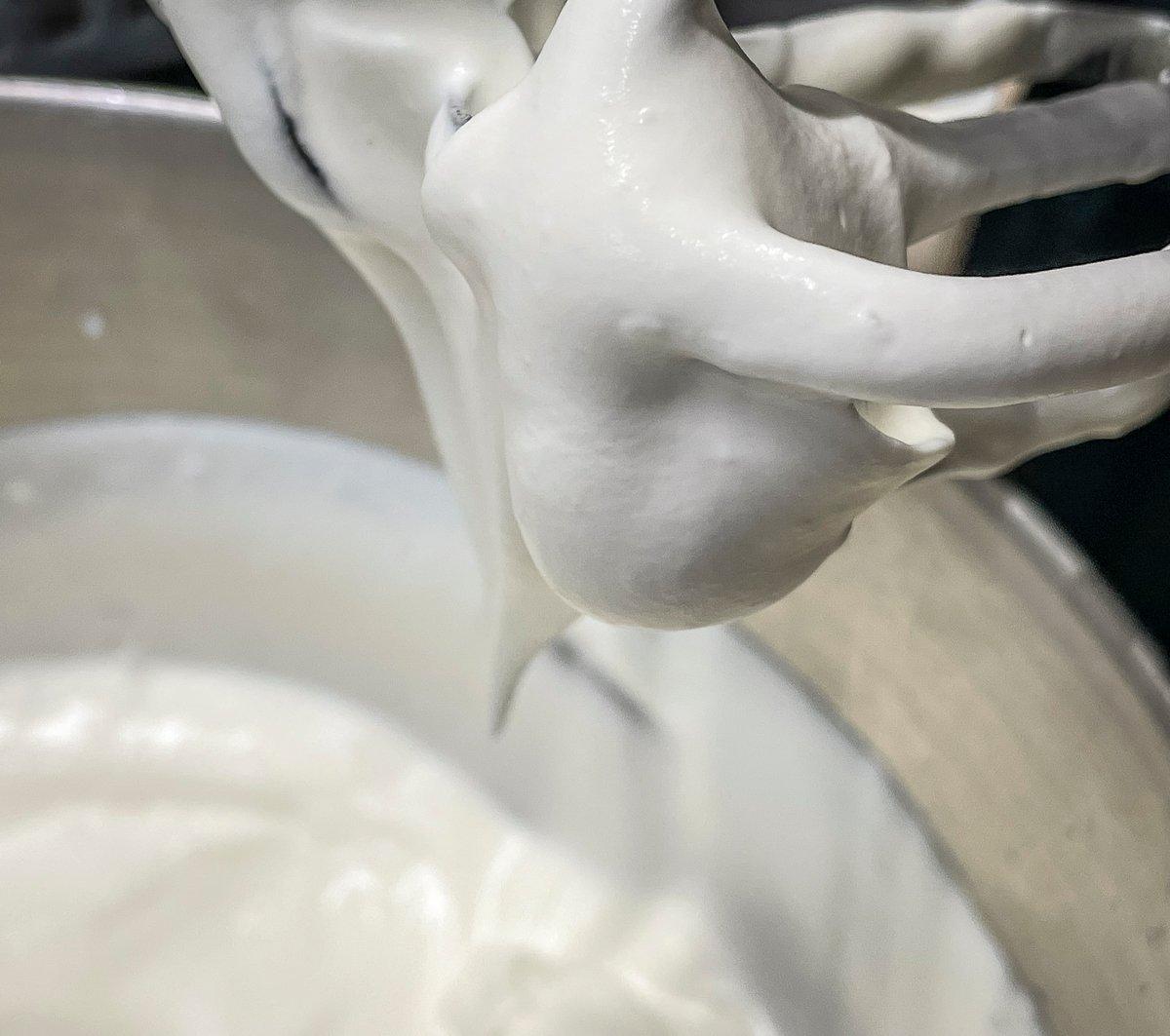 In a separate bowl, blend cream cheese, powdered sugar, and vanilla extract until smooth.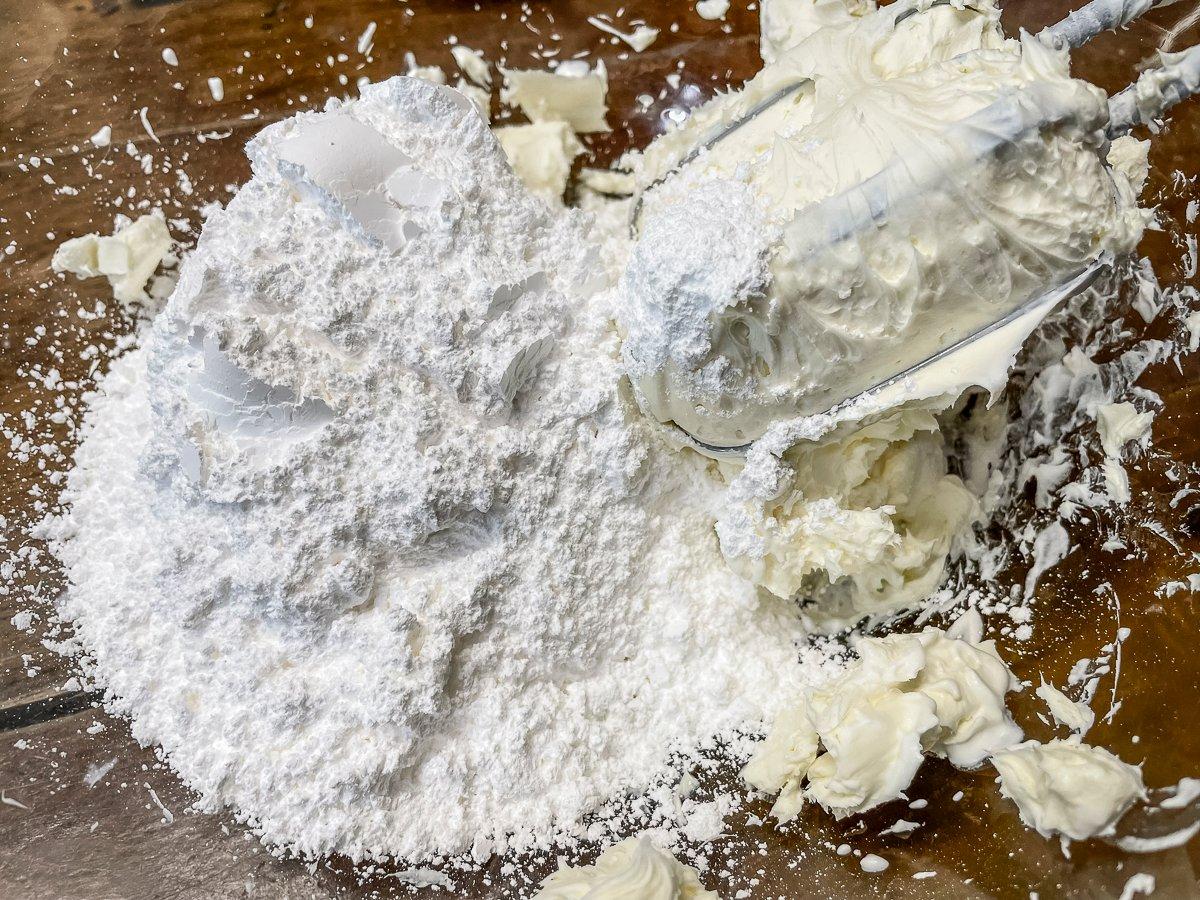 Using a rubber spatula, blend in a quarter of the whipped cream, folding gently until incorporated.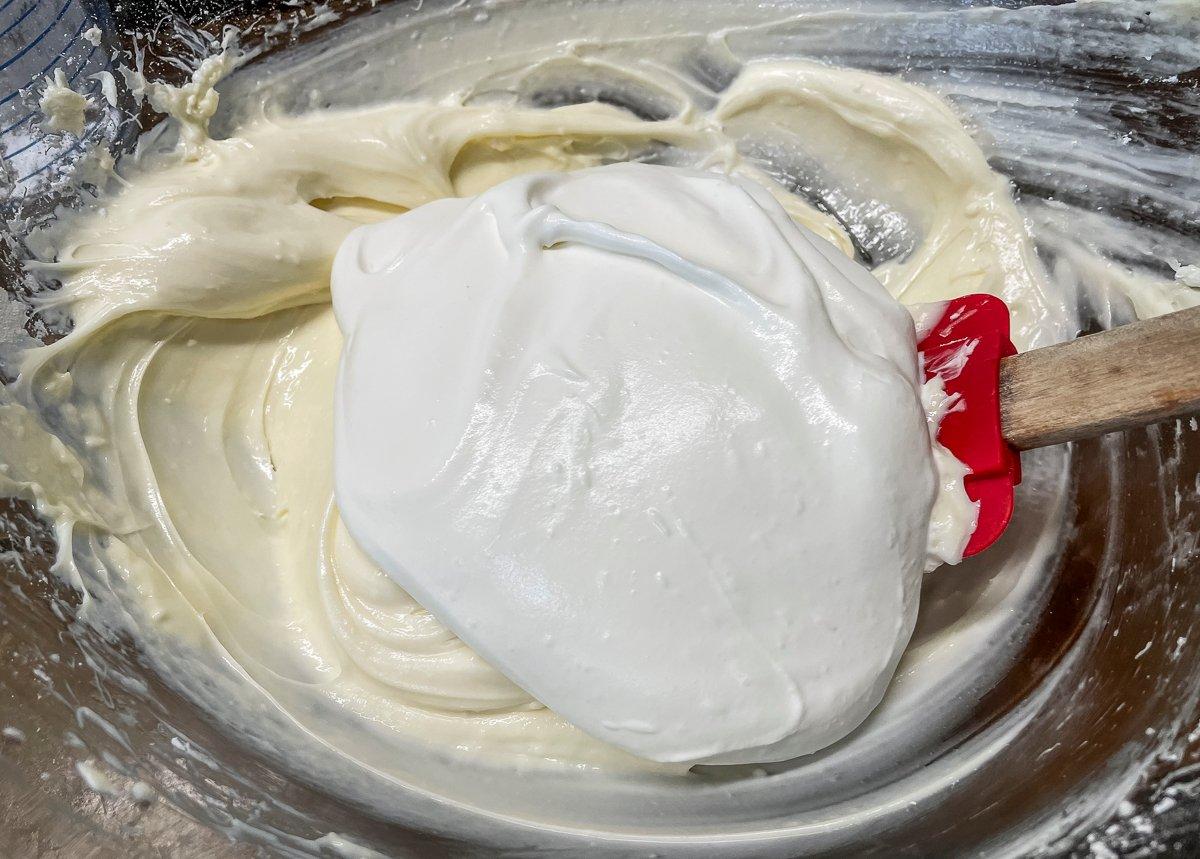 Repeat with remaining cream, using a quarter of the volume each time until all cream is folded into the sweetened cream cheese mixture. Gently fold in the berries until they are evenly spaced in the filling.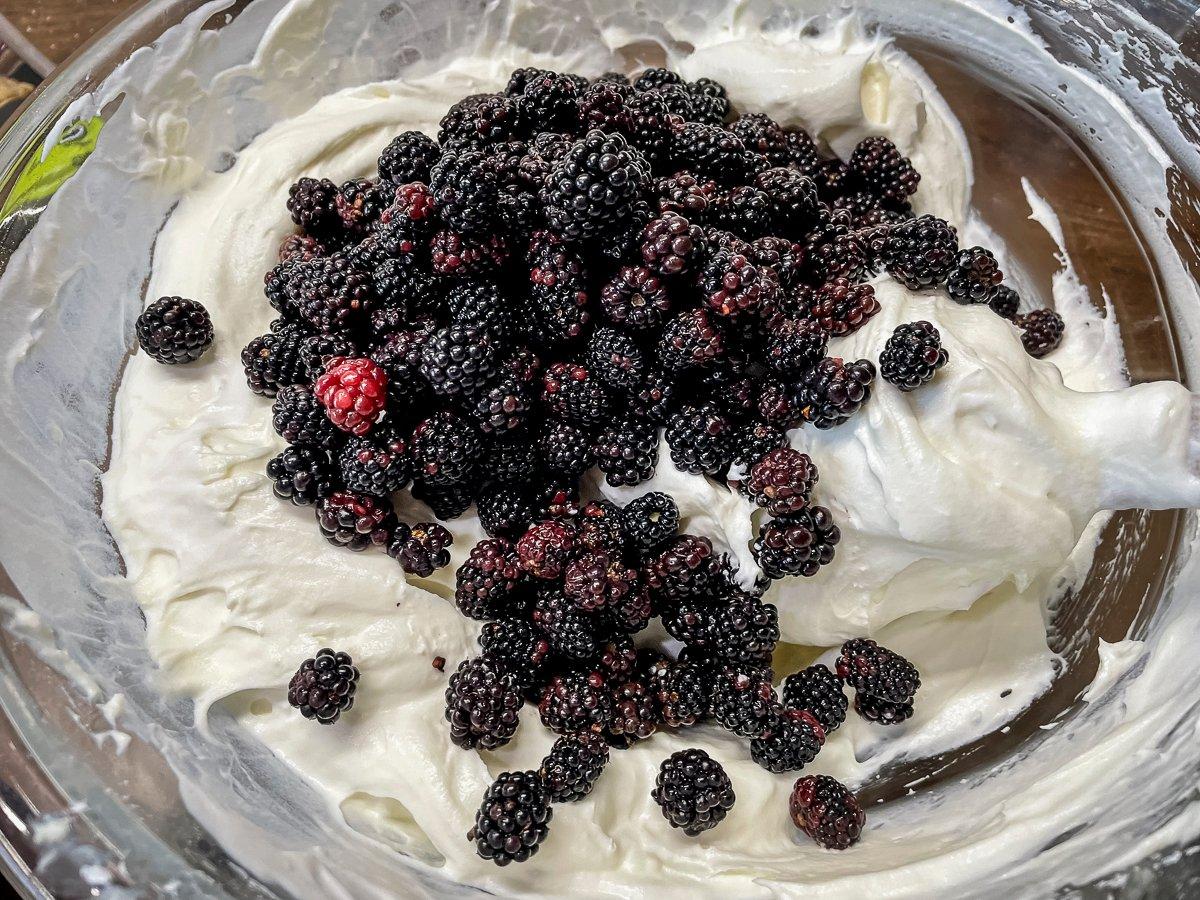 Spoon the filling into a pastry bag with a 1-inch round tip, or cut the bottom corner of a heavy duty 1-gallon zip-style bag to leave a 1-inch opening.
To fill the egg rolls, lay one wrapper flat on your work surface. Wet a fingertip and moisten the outside edge of the wrapper all the way around. Pipe a line of filling diagonally across the center of the wrapper, leaving plenty of room to fold corners in.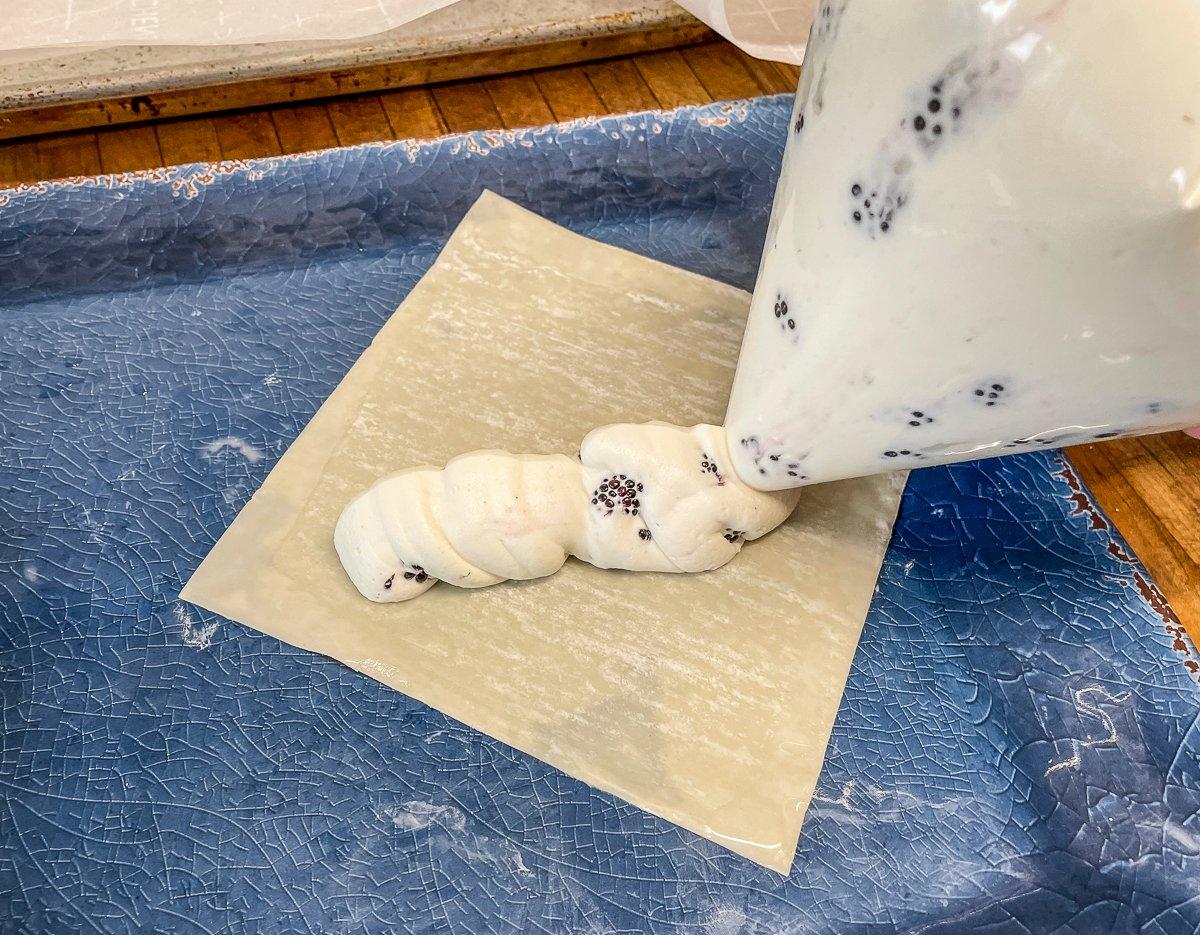 Bring the bottom corner of the wrapper over the filling. Fold each side corner over the filling, pinching them to form a tight crease where they meet the bottom corner. Roll the wrapper around the filling so that the top corner wraps around the center of the roll. The moistened edges will help the wrapper stick to itself.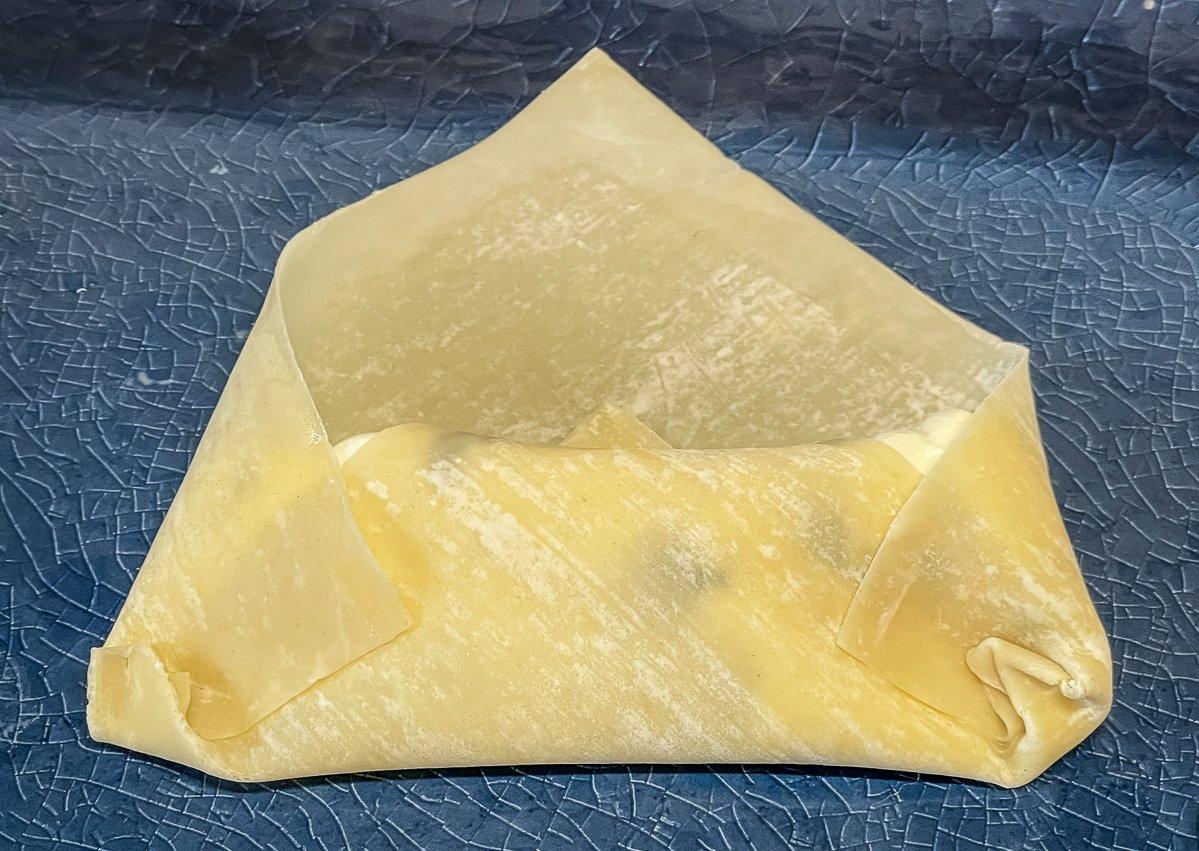 Set the finished roll on a flat baking sheet lined with parchment paper to prevent sticking. Repeat the process until filling is used or you have as many rolls as you need. Leave a tiny bit of space between rolls on baking sheet to keep them from sticking to each other. Place the formed rolls in the freezer for 1-2 hours to firm.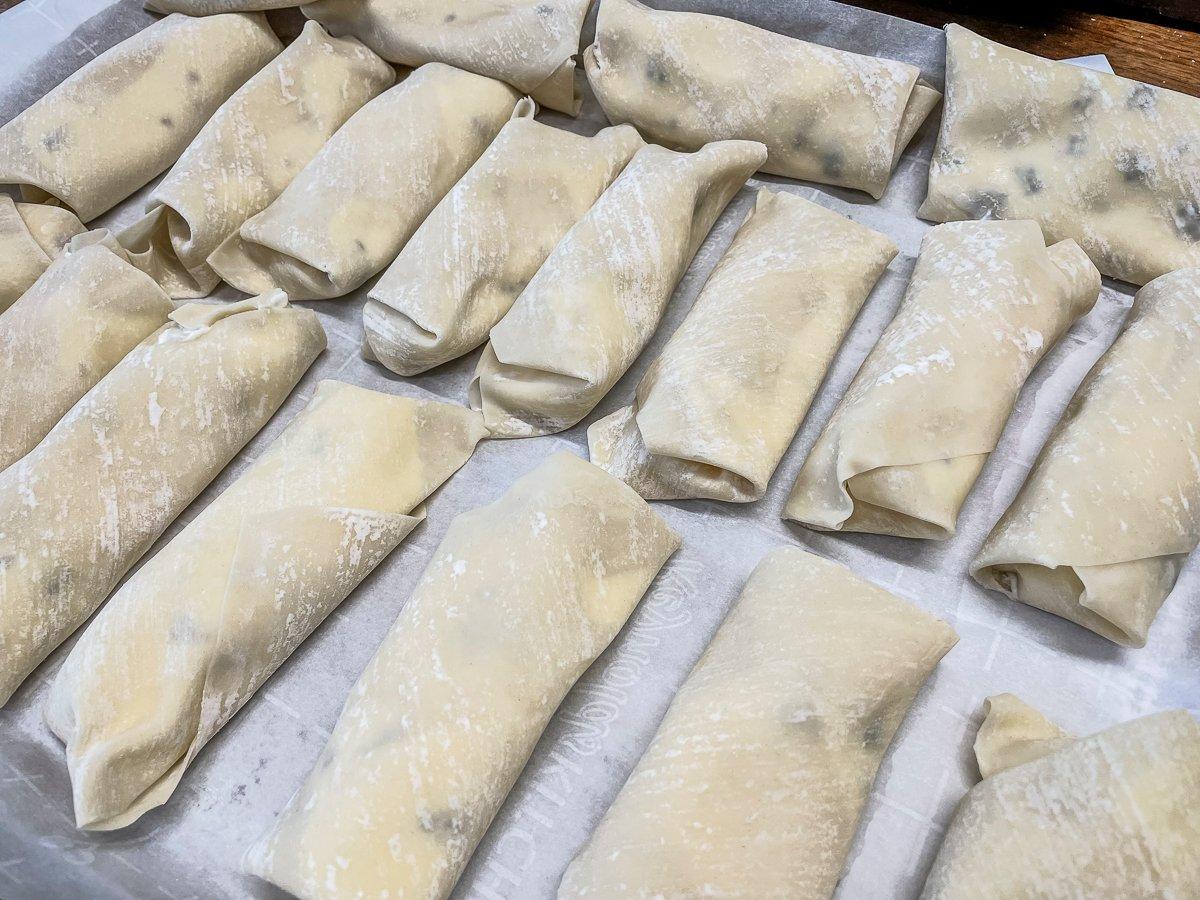 Once the rolls have been in the freezer for at least an hour, heat 1 quart of oil in a medium-sized pot over medium-high heat. You want the oil to be at least 2 inches deep. Bring the oil to 350 degrees.
Fry the rolls, three to four at a time, until the wrappers are golden brown and crisp. These took about two minutes per batch. Place the fried rolls on a paper-lined sheet pan to drain while you cook remaining cheesecake rolls.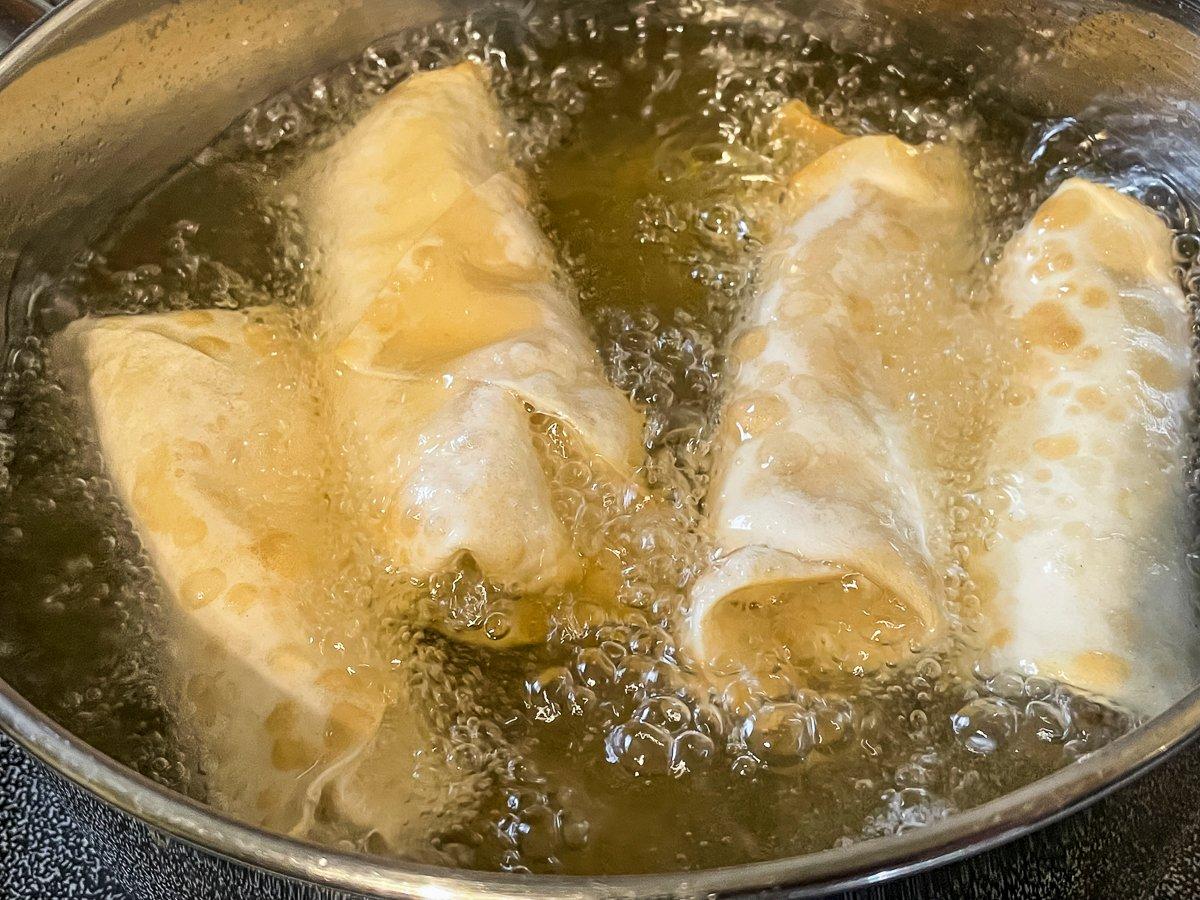 Once all rolls have been fried, dust lightly with powdered sugar before serving. Garnish with mint leaves, if desired.