Blackberry-Lemon Simple Syrup for Blackberry Old Fashioned Cocktail
Anytime I find myself with a few blackberries that might be a bit past their prime, I like to use them to make a simple syrup. This one combines blackberries with lemon for a refreshing sweet and tart combination. Since the fruit gets mashed to make the syrup, it doesn't matter if it happens to be a bit to soft for eating by itself.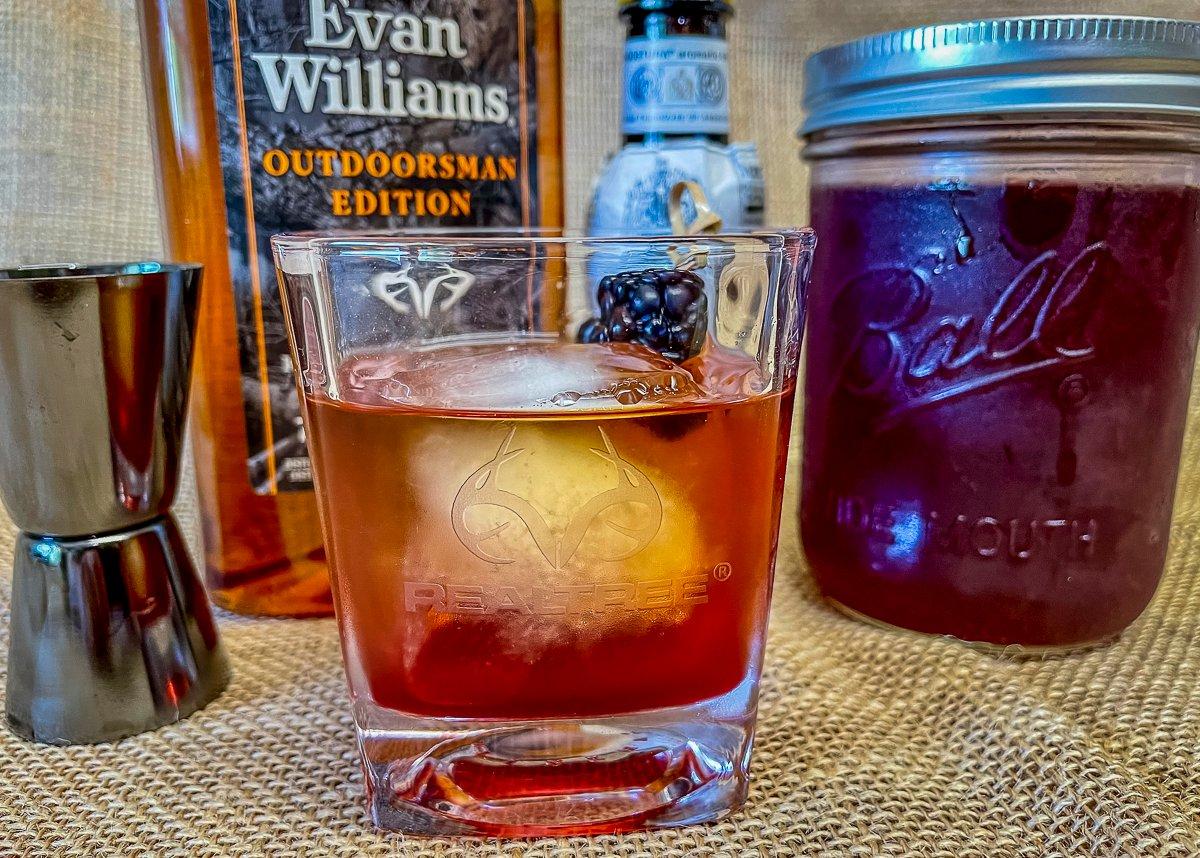 What can you do with a blackberry simple syrup? Use it to make a refreshingly fruity Old Fashioned cocktail that is perfect for warm summer evenings. This recipe makes just over a quart of simple syrup. I put it in mason jars and store it in the refrigerator. It makes a great gift for cocktail loving friends.

Ingredients
2 cups blackberries
3 whole lemons, sliced
3 cups water
3 cups sugar
Blackberry Old Fashioned
2 ounces Evan Williams Outdoorsman Bourbon
1 ounce Blackberry-Lemon Simple Syrup
3-5 dashes of Angostura Bitters
1 large ice cube
Whole blackberries for garnish
Cooking Instructions
Add the water, sugar, blackberries, and lemon to a medium saucepan.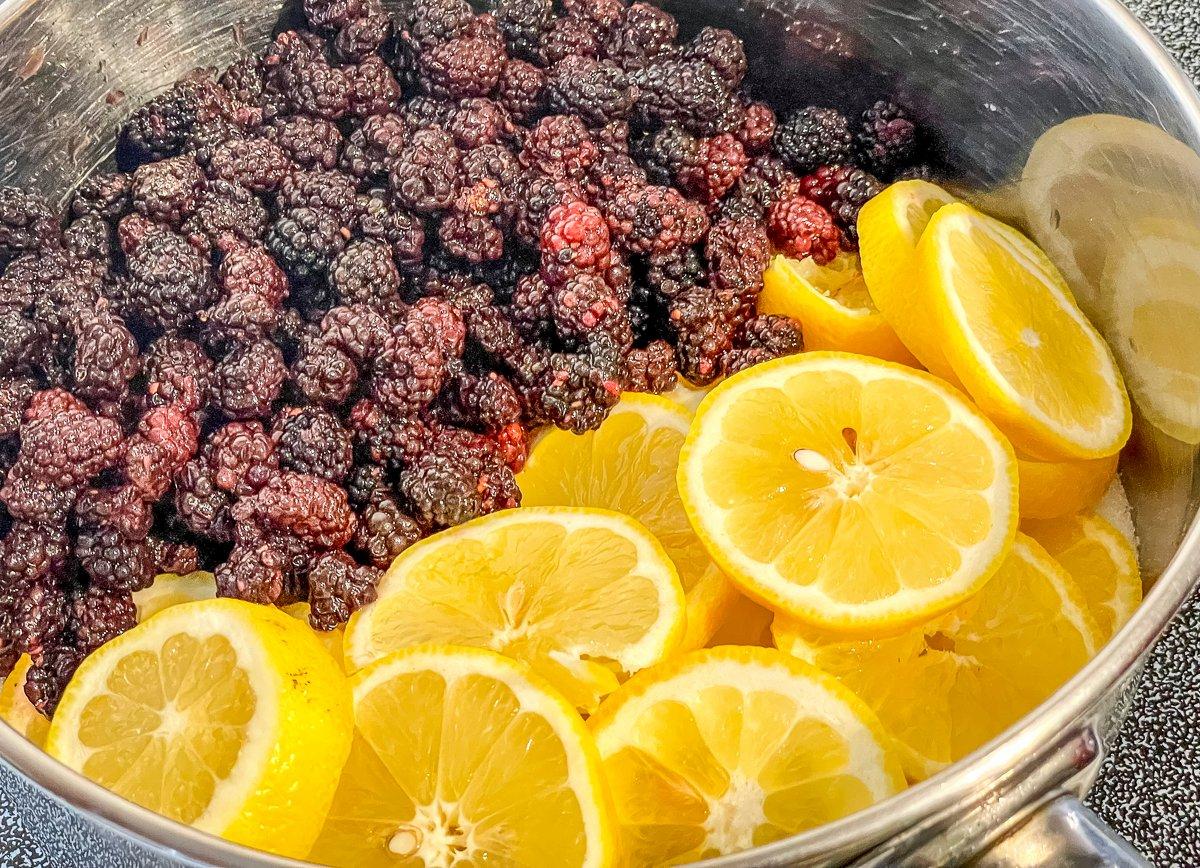 Bring the mixture to a boil. Reduce to a simmer. Use a wooden spoon to smash the berries. Stir frequently as the syrup simmers for 7 to 10 minutes.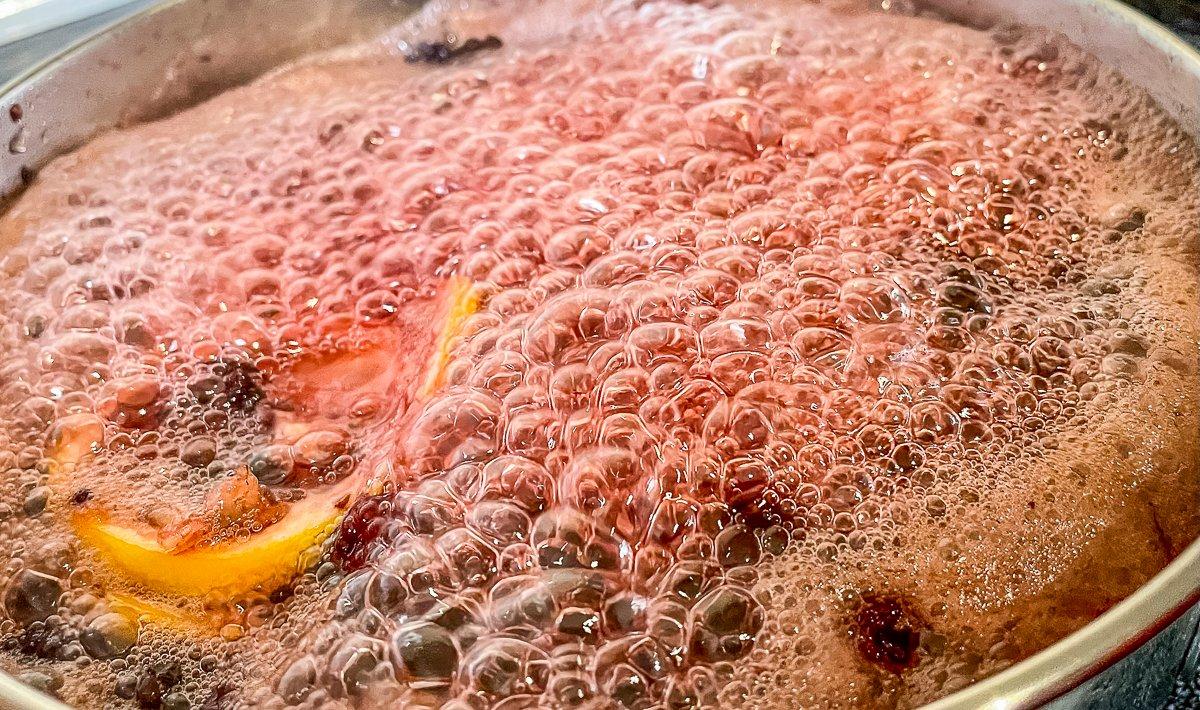 Pour the mixture through a wire mesh strainer to filter out blackberry seeds and lemon slices. Use the back of a wooden spoon to push the liquid through the strainer.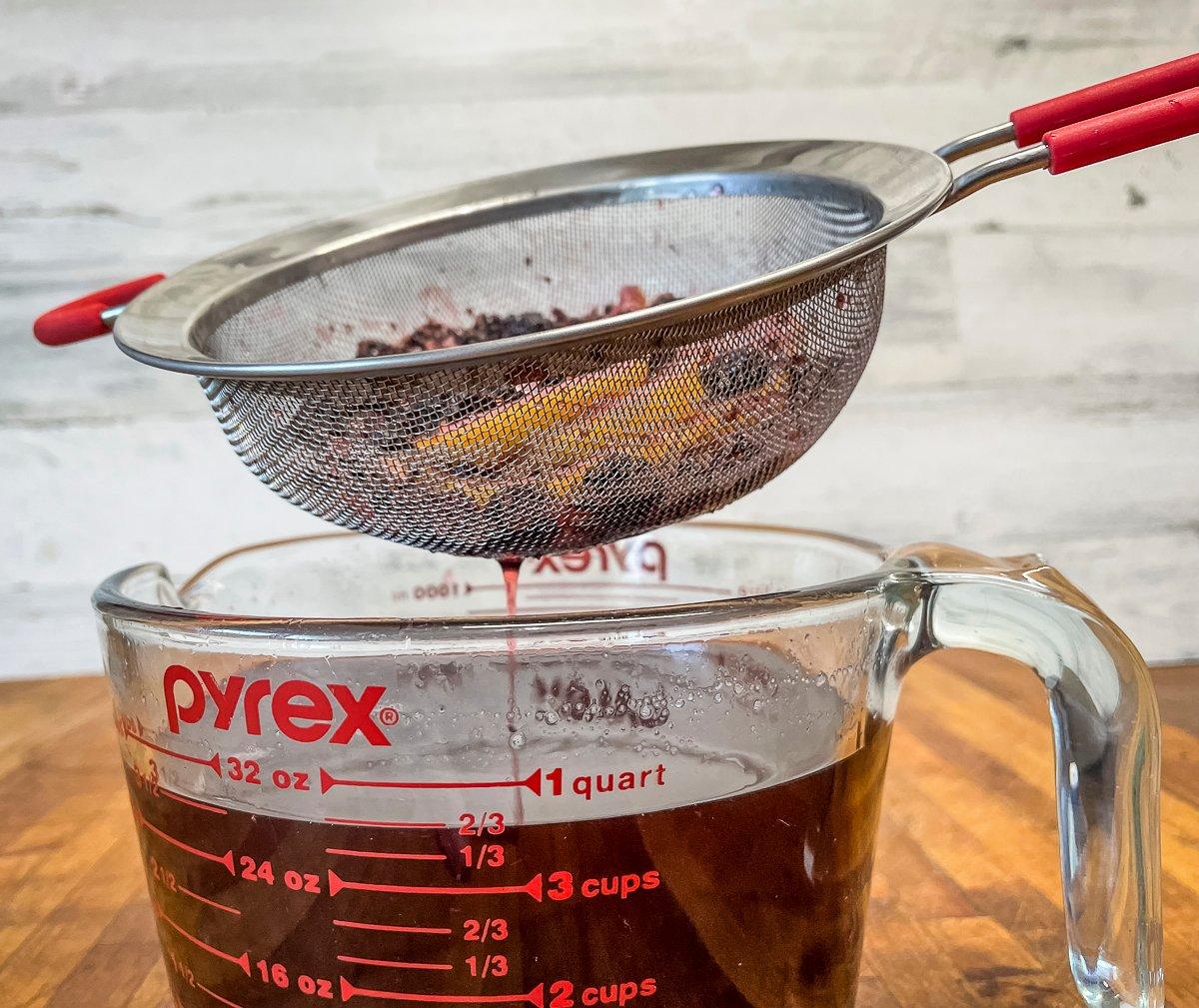 Pour into jars and allow to cool. Then screw on jar lids and refrigerate.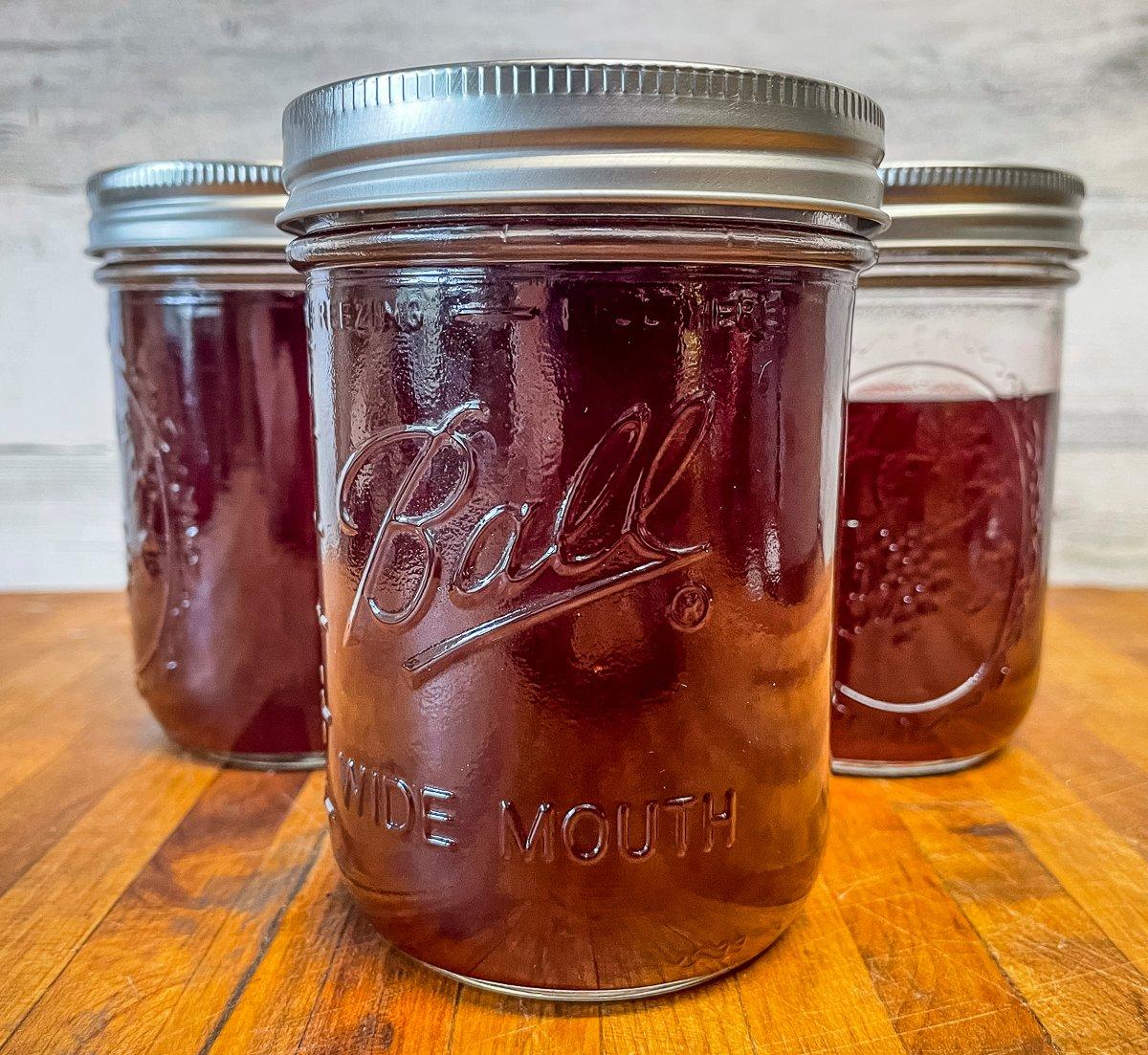 To make the Blackberry-Lemon Old Fashioned, add a large cube of ice to a Realtree Whiskey Glass. Add the bitters. Pour in two ounces of bourbon, followed by one ounce of blackberry-lemon simple syrup. Stir to combine and chill. Garnish with a whole blackberry or two on a cocktail pick.