Blackened Crappie Fish Tacos With Apple Slaw
It's hard to beat a good fish taco on a summer evening. Instead of the typical fried fish, this recipe uses a blackened seasoning and cooking method for extra spice. To balance that small amount of heat, we top the fish with a crunchy slaw containing tart Granny Smith apples and a touch of honey. The combination is the perfect bite of contrasting flavors and textures.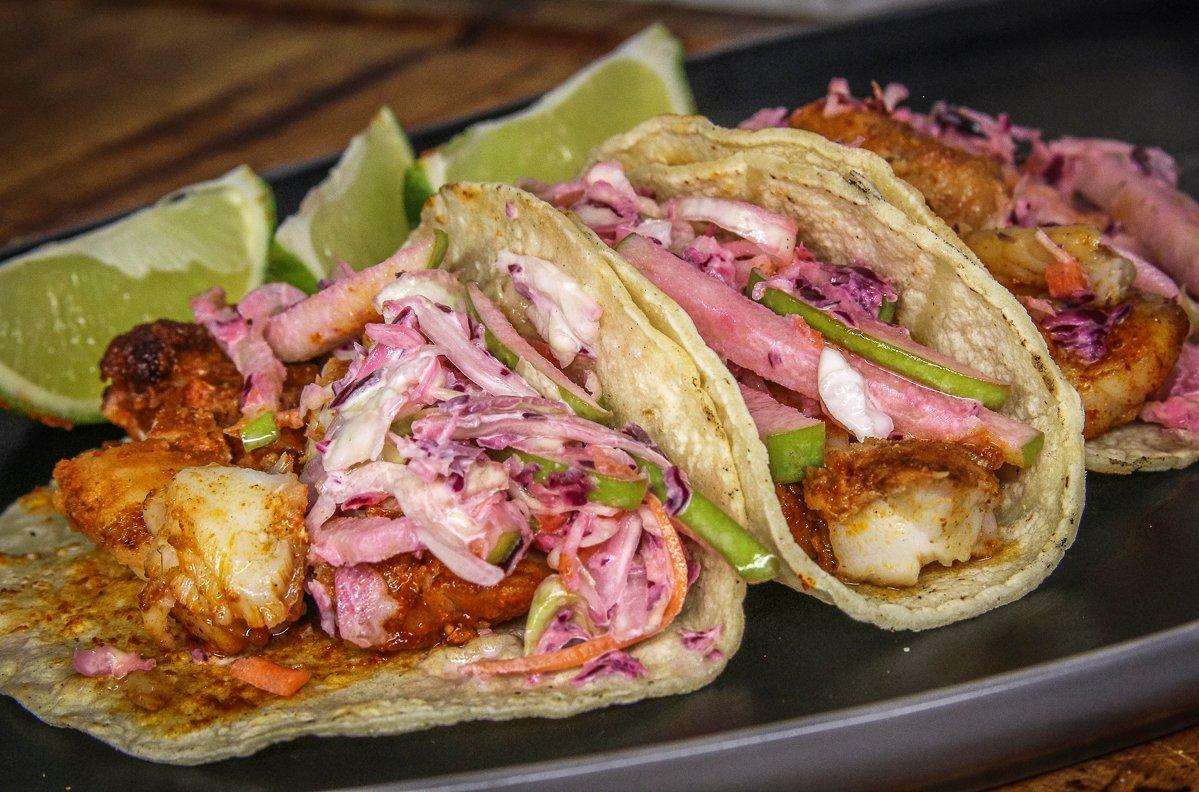 We used crappie this time, but any white, flaky fish like bass, bluegill, perch, or even flaky saltwater fish can be used. The blackening process creates some smoke, so we prefer to cook this one outdoors in either a skillet over a gas burner or on our griddle.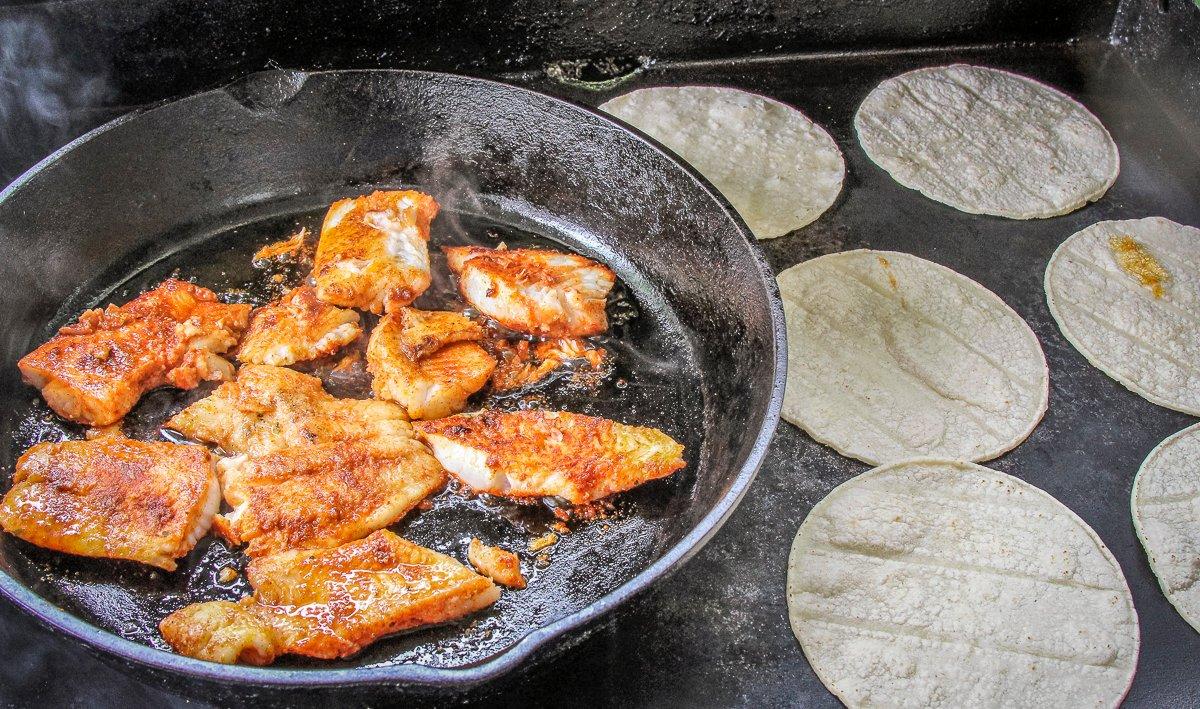 Ingredients
1 pound crappie fillets
2 teaspoons smoked paprika
1 teaspoon chili powder
1 teaspoon ground cumin
1 teaspoon garlic powder
1 teaspoon onion powder
1 teaspoon kosher salt
1/2 teaspoon cayenne pepper (optional)
2 tablespoons grapeseed or peanut oil
8 to 10 taco-sized corn tortillas, warmed
8 lime wedges
Apple Slaw
2 unpeeled Granny Smith apples, cored and cut into matchstick-sized pieces
3 cups ice water with 2 tablespoons lemon or lime juice
3 cups cabbage, finely shredded (green, red, or a mix)
1 carrot, grated
1/2 cup finely chopped red onion
1/3 cup mayonnaise
1/3 cup honey
1 tablespoon lime juice
Cooking Instructions
Start by making the slaw. You can do this up to a day or two in advance if you like, but do it at least an hour or two before making the tacos to allow the slaw to chill and the flavors to meld.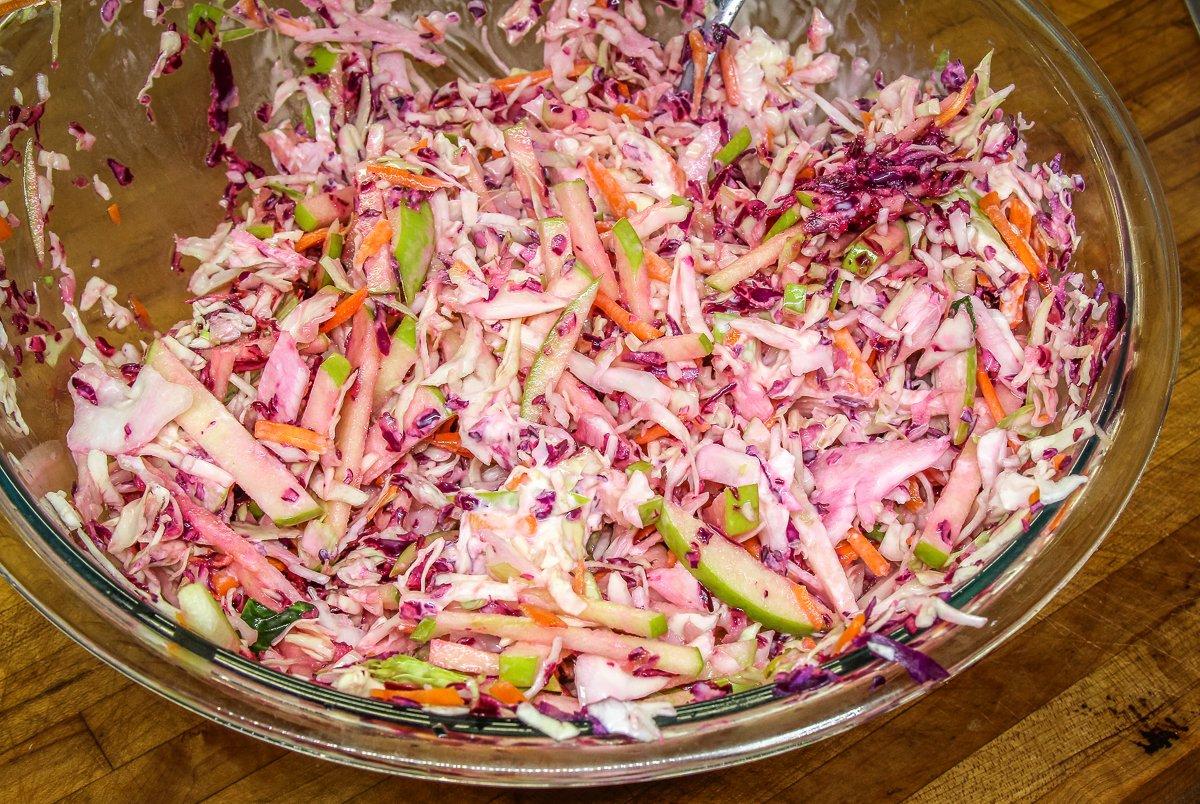 Core the Granny Smith apples and cut them into matchstick-sized pieces. I prefer to leave the skin on for added texture and color. Move the prepped apples to a bowl of ice water containing 2 tablespoons of lime or lemon juice to prevent browning while you prep the rest of the slaw.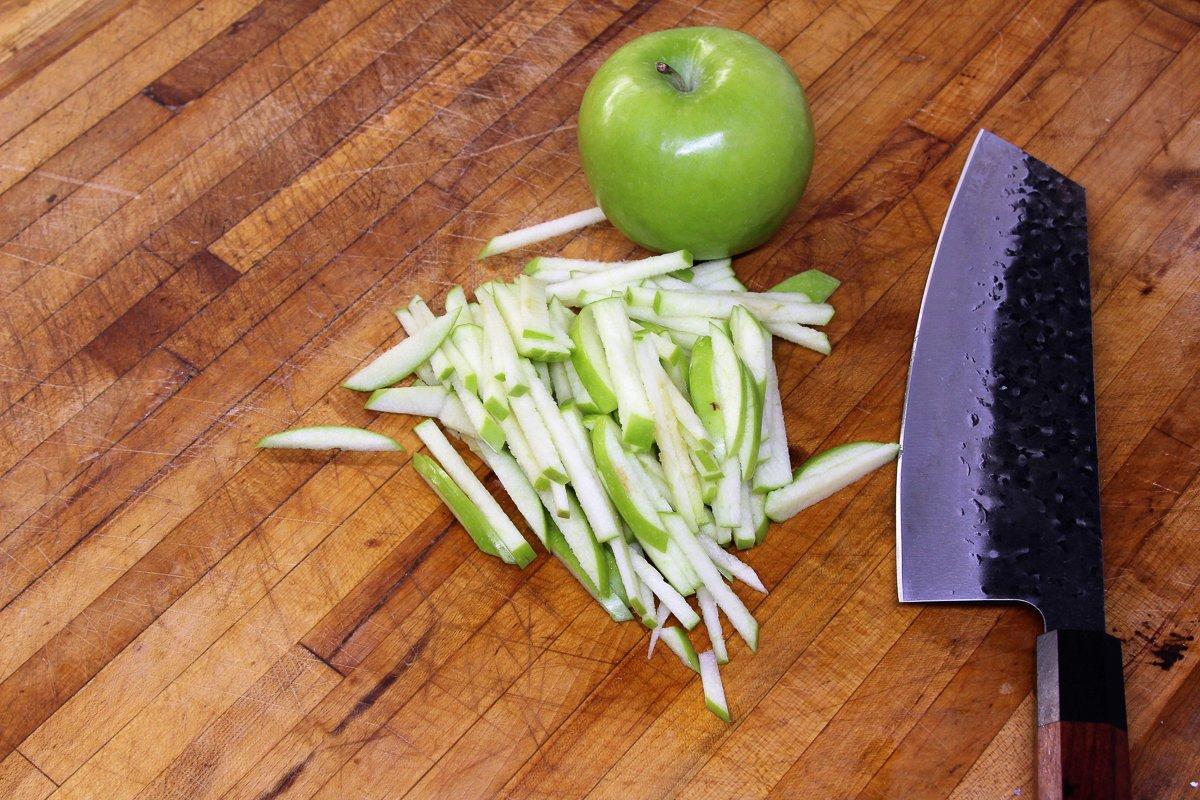 Shred the cabbage and place it in a large bowl. Add the carrot, red onion, mayo, honey, and lime juice. Stir well to combine everything. Remove the apple sticks from the ice water and gently blot dry with a clean kitchen or paper towel. Add the apples to the slaw and stir gently to incorporate. Refrigerate the slaw for at least an hour or two and up to 48 hours before making the tacos. Take note that freshly shredded red cabbage can give the slaw a pink tint, so use straight green cabbage if that bothers you.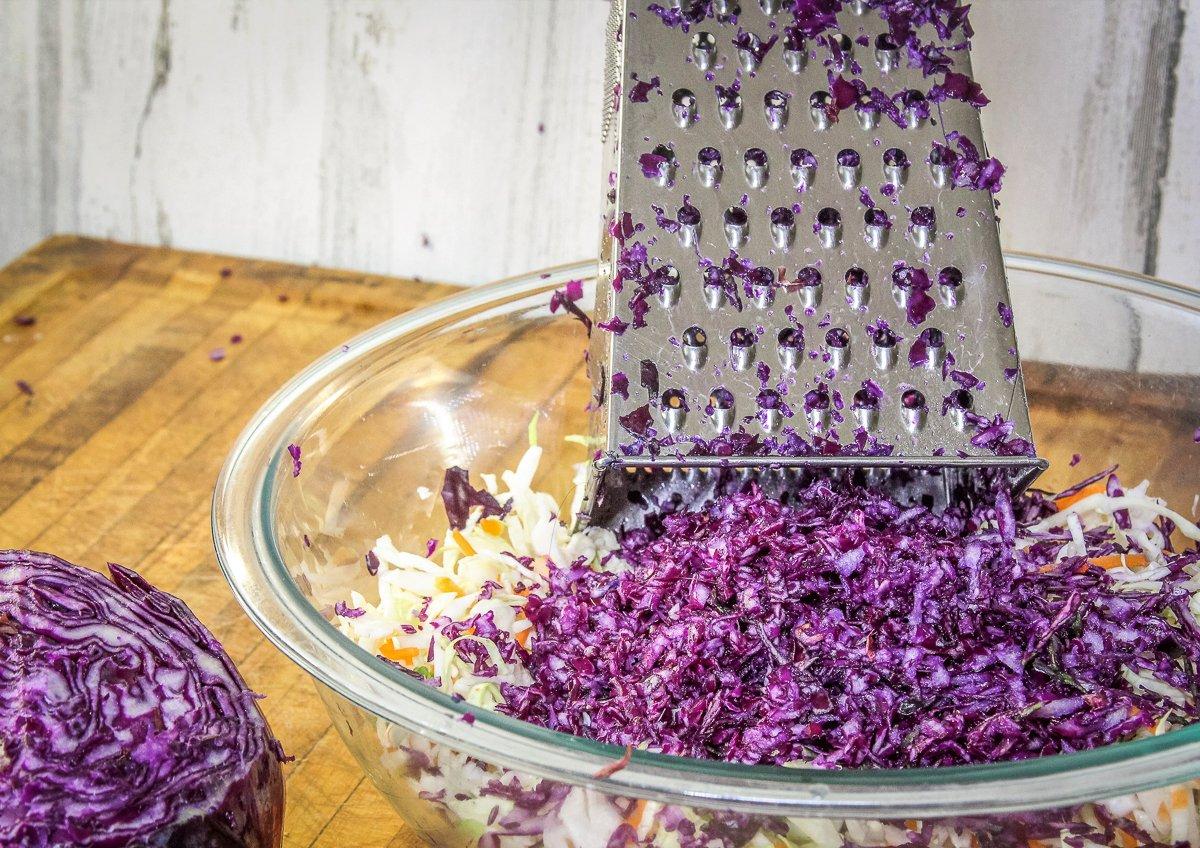 Mix paprika, chili powder, cumin, garlic powder, onion powder, salt, and cayenne (optional) in a small bowl. Pat the boneless fillets dry with a clean kitchen or paper towel. Sprinkle both sides of the fish well with the spice blend.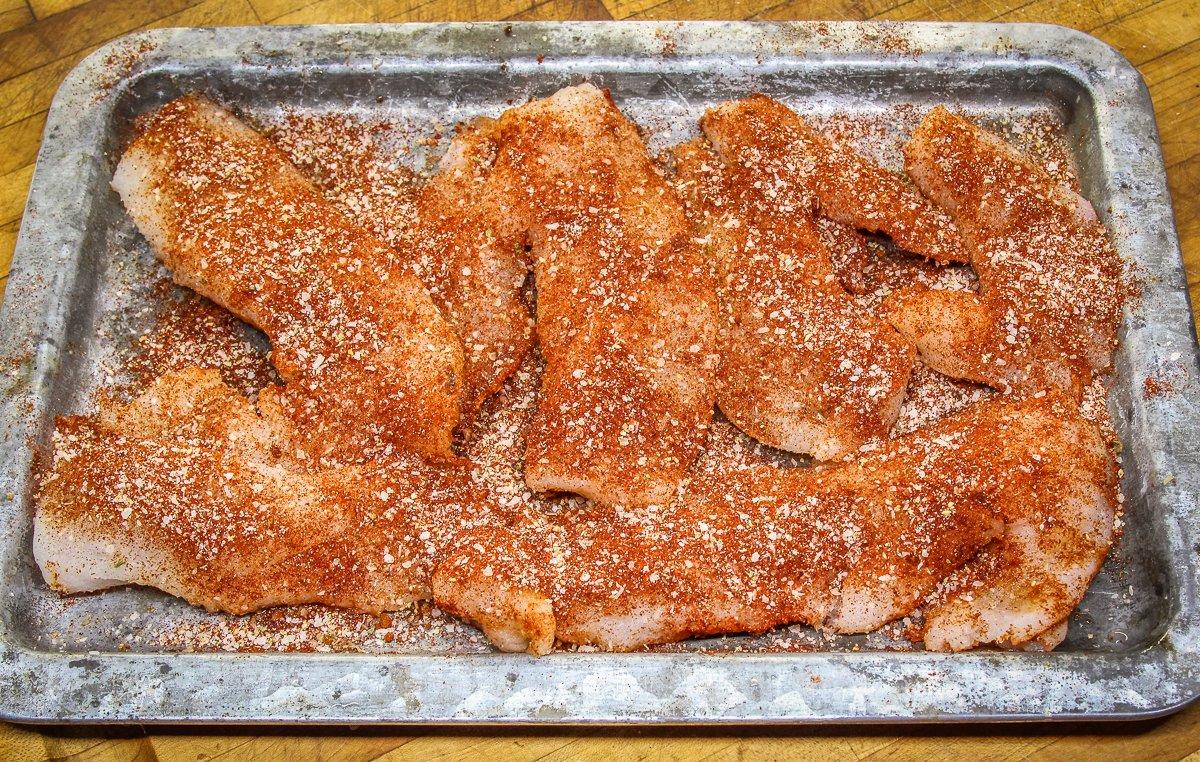 Heat a skillet over high heat. Add the peanut or grapeseed oil. Sear the fish for 1 to 2 minutes per side or until just cooked through.
You don't need me to tell you how to build a taco. Pile on as much fish and slaw as you like, squeeze on some lime juice, and enjoy.