Blueberry Elk Meatballs with Bourbon Blueberry BBQ Sauce
Looking for a quick and easy appetizer? Meatballs are always a hit, and these have the added attraction of blueberries — both in the meatballs and in the dipping sauce. The blueberry flavor goes with any type of ground wild game. While it might not be a common pairing, it does work well — sort of like the pemmican often eaten by Native Americans and early explorers. We used elk for this one, but any venison, pork, waterfowl, or even turkey will work.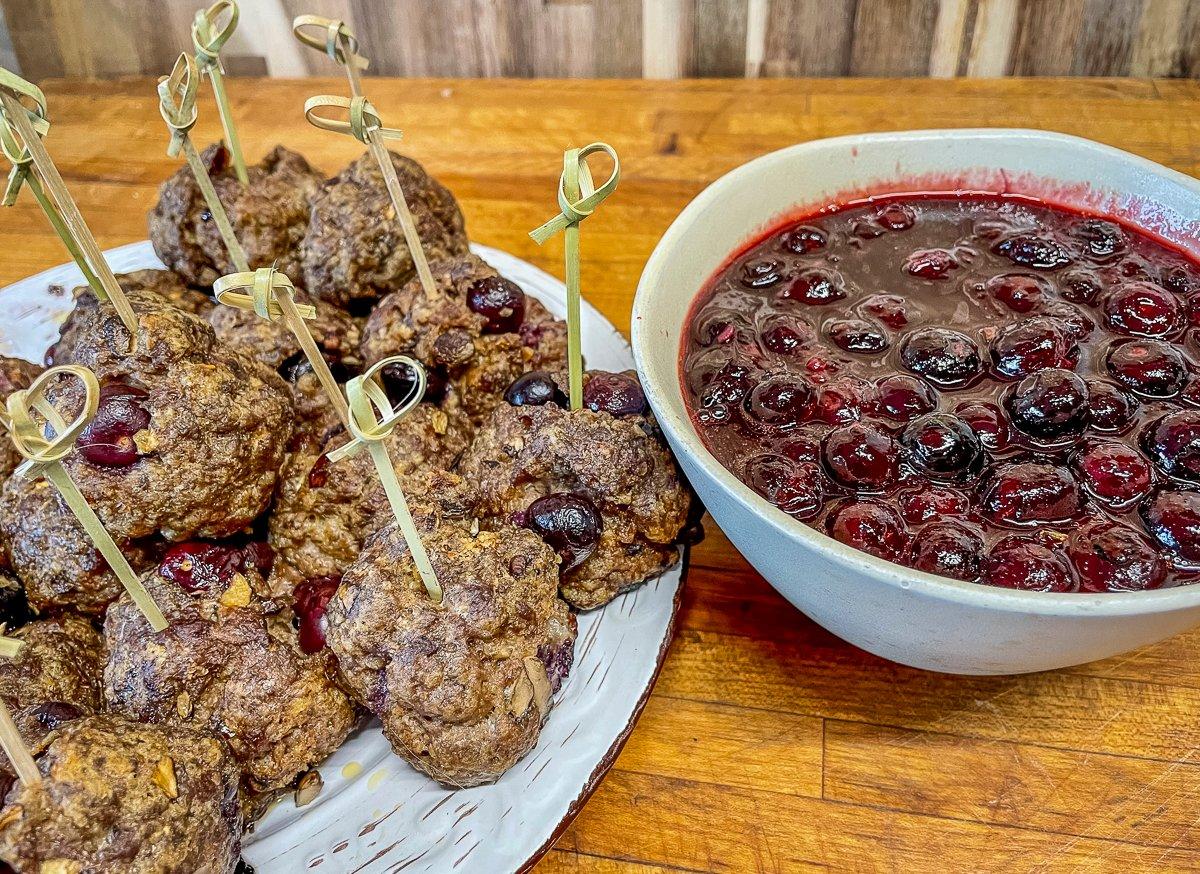 We like the meatballs with a blueberry barbecue sauce. Serve on a plate and spoon over the sauce. Or add a wooden skewer to each meatball and serve with small bowls of dipping sauce for a more mobile application.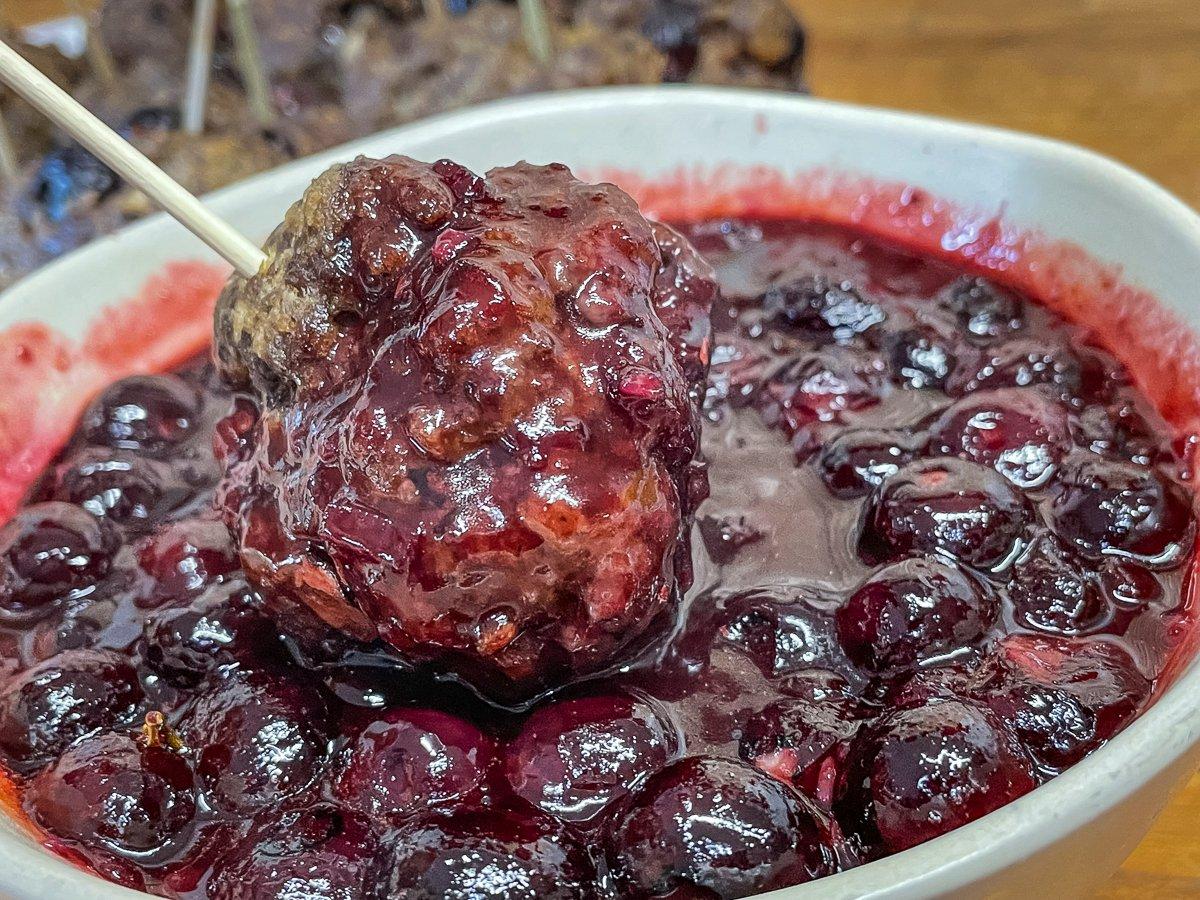 Ingredients
Meatballs
2 pounds ground elk
1 cup fresh blueberries
¾ cup breadcrumbs
½ cup mushrooms, finely chopped
2 eggs
1 teaspoon chili powder
½ teaspoon chili flakes
1 teaspoon each salt and pepper
Sauce
1 ½ cup blueberries
¼ cup Evan Williams Outdoorsman Series Bourbon
¼ cup ketchup
¼ cup honey
¼ cup brown sugar
1 large shallot, diced
2 tablespoons ginger, minced
2 cloves garlic, minced
1 tablespoon butter
1 teaspoon each salt and pepper
Cooking Instructions
Blend all meatball ingredients, except for the blueberries.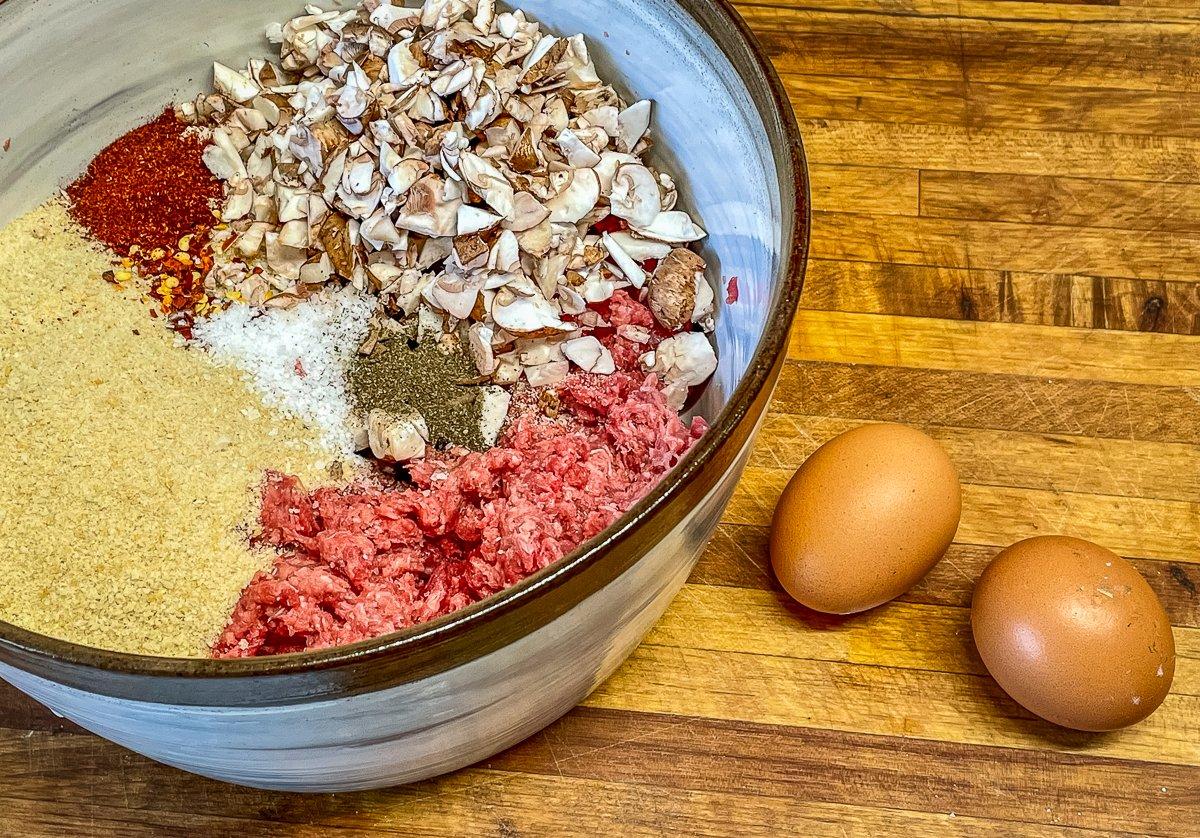 Gently use your fingers to work in the blueberries without crushing them.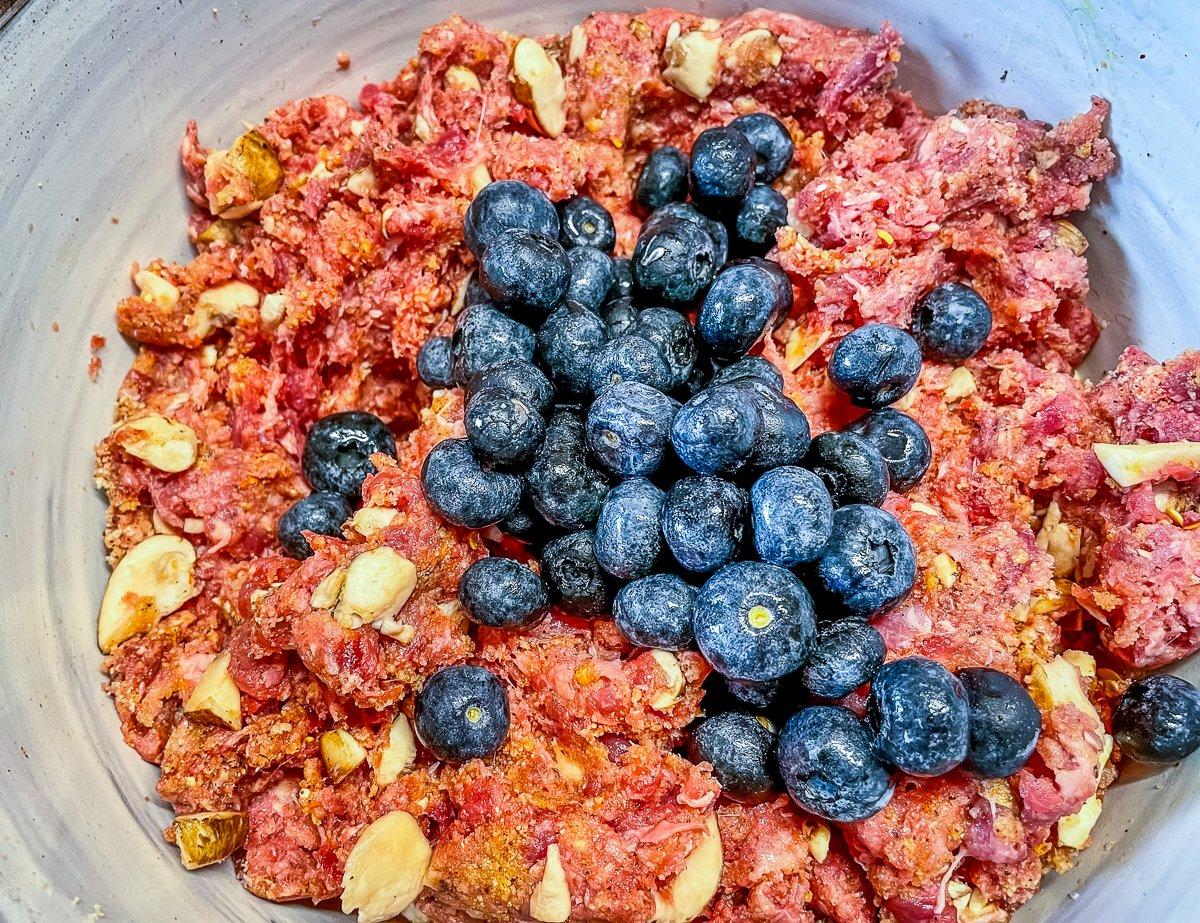 Form into meatballs about the size of golfballs. Bake on a parchment-lined baking sheet at 350 degrees for 25-30 minutes.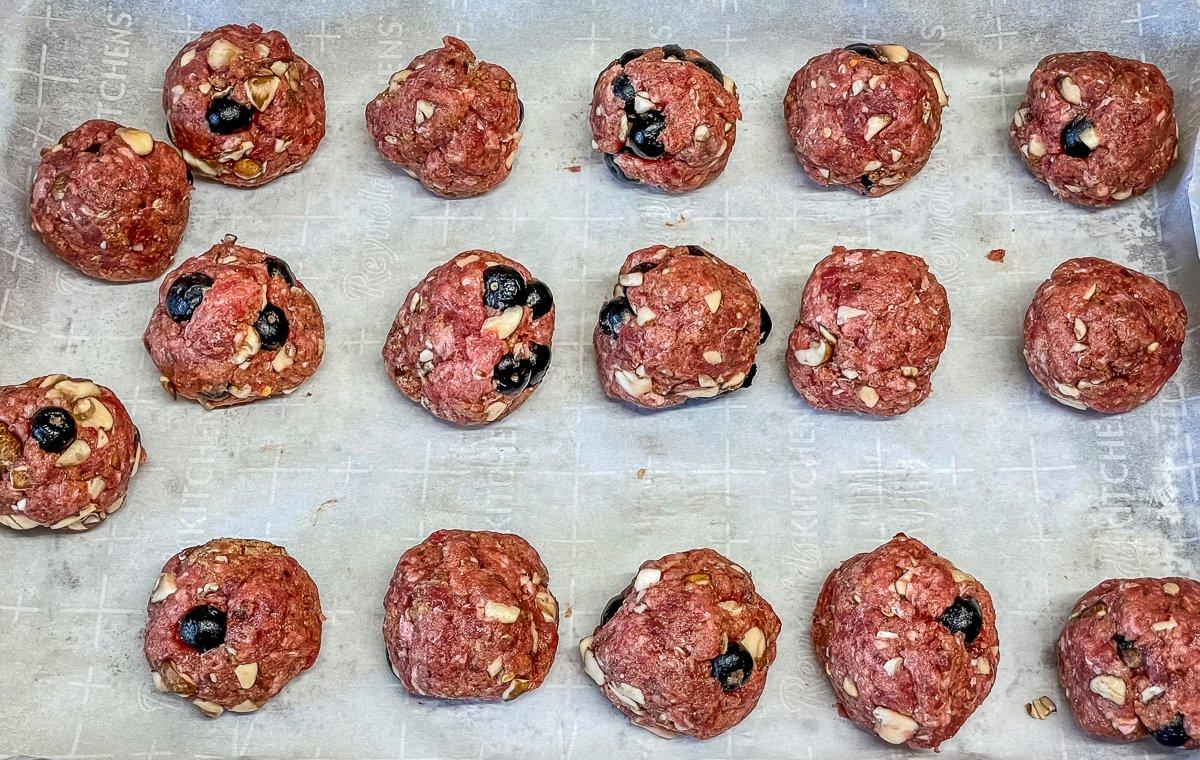 While the meatballs bake, make the sauce. Add the butter to saucepan over medium heat. Add the shallots and cook gently until the shallots are soft and translucent — about six to seven minutes.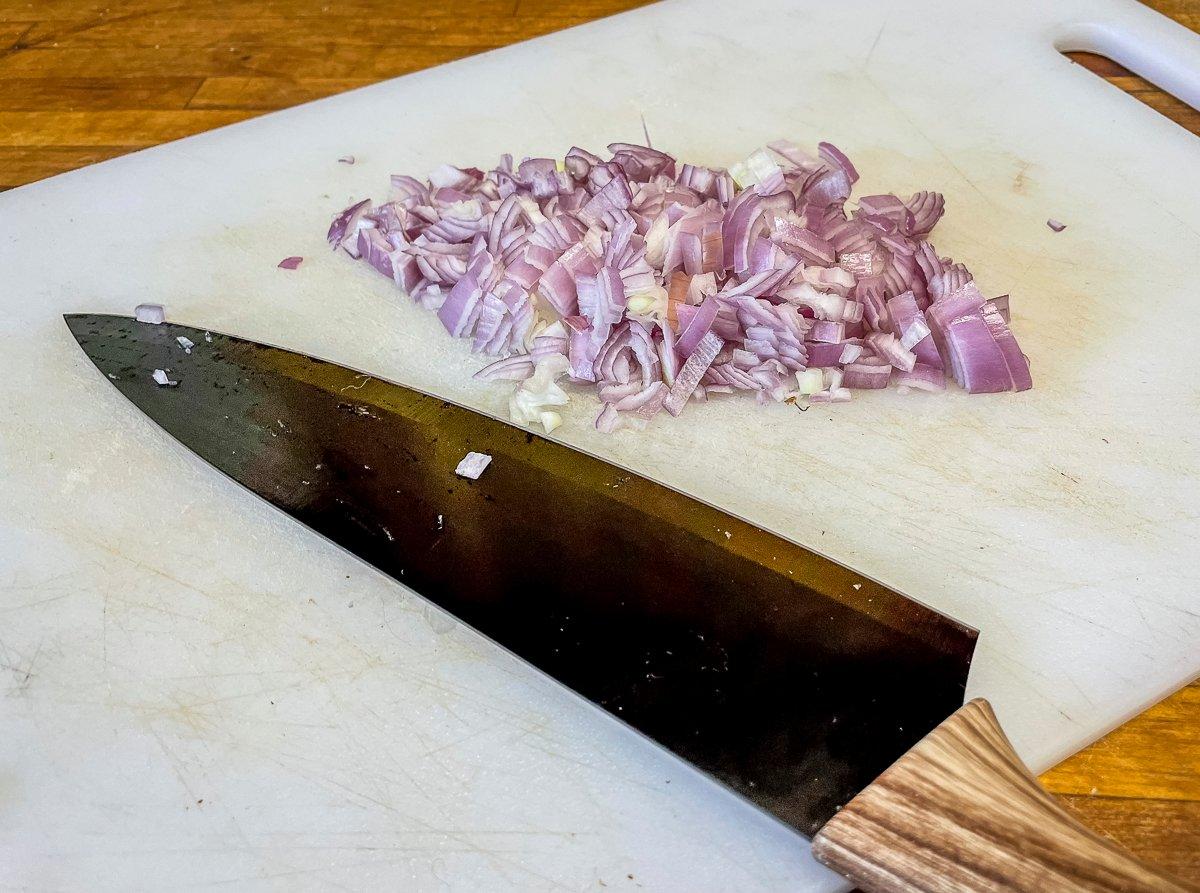 Add the garlic and ginger and cook another minute or two. Add remaining ingredients and bring the sauce to a light boil. Reduce the heat to low and simmer to thicken.