Duck recipes often call for using the breast meat only, leaving a duck hunter with a freezer full of legs and thighs. Whenever this happens, these duck leg tacos are the perfect option.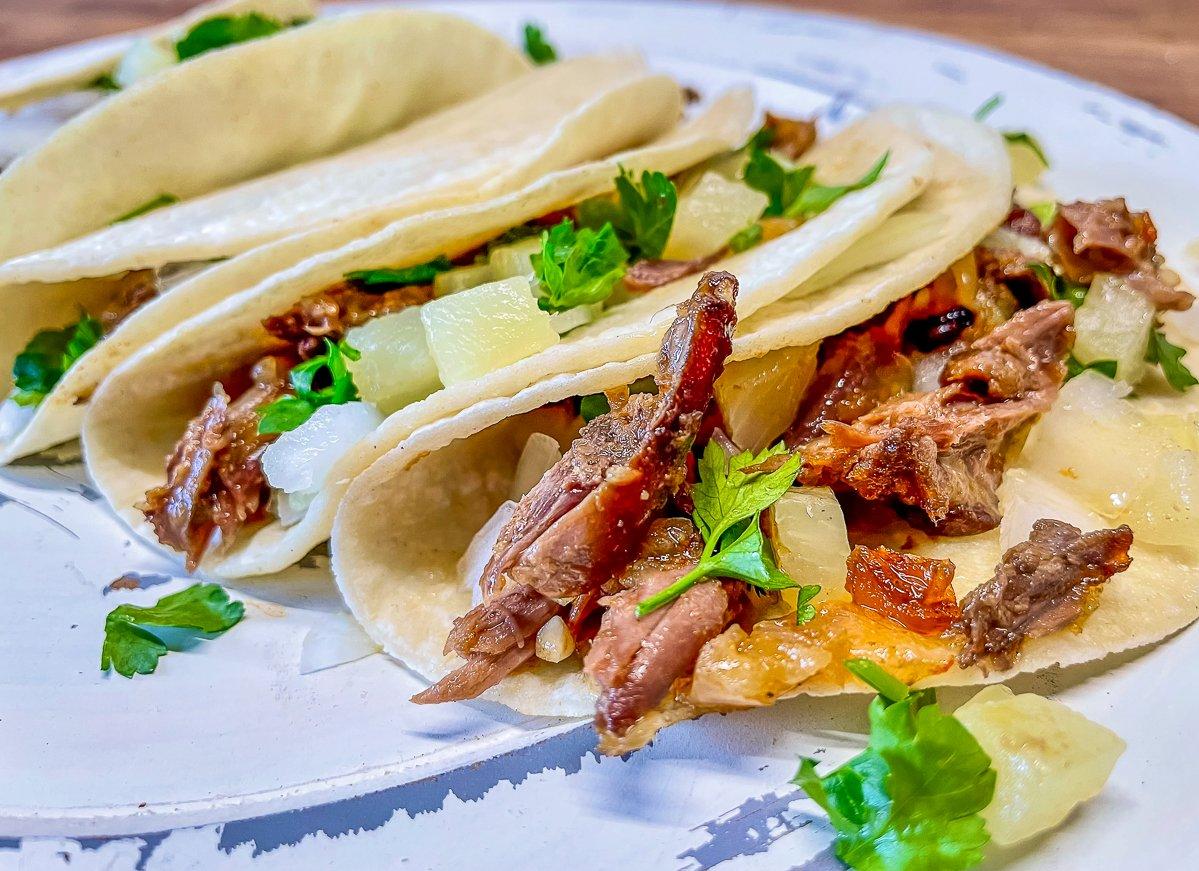 Slowly simmered in a citrusy sauce with a bit of heat until the meat falls from the bone, the duck is just the thing to fill some tacos with a ton of flavor. We serve them with a bit of diced onion, some chopped cilantro, and either chopped bits of pineapple or a peach or pineapple salsa for a bit of sweetness to balance the heat from the chipotle peppers.

Ingredients
2 to 3 pounds duck legs
2 tablespoons vegetable oil
1 white onion, chopped and divided
2 cloves garlic, chopped
2 chipotle peppers in adobo sauce
1 teaspoon cumin
1 teaspoon salt
Juice from 3 oranges
1/2 cup pineapple juice
Garnish
Sliced limes, cilantro, remaining chopped onion
Cooking Instructions
Heat the oil in an ovenproof skillet over medium-high heat. Brown the duck legs well on both sides.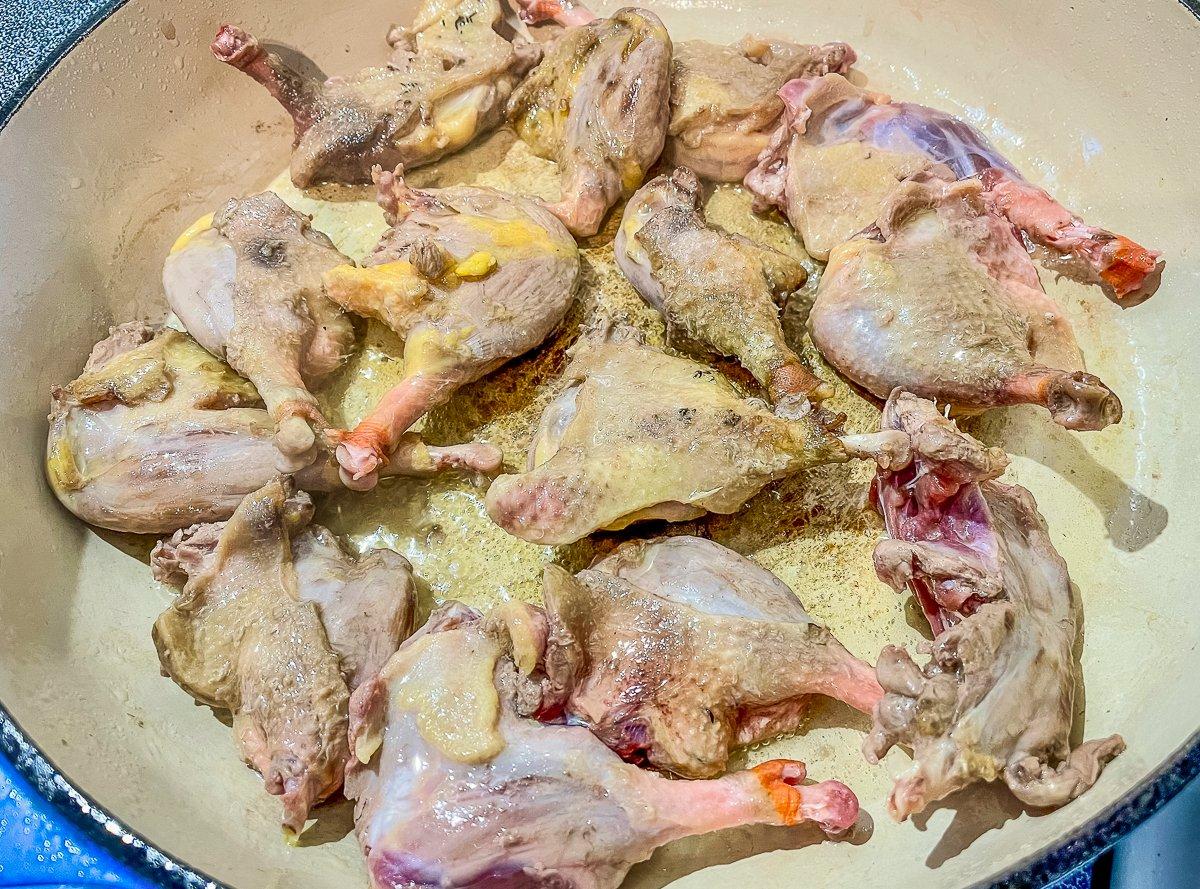 Add the garlic, half of the white onion, chipotle peppers, cumin, and salt. Pour over the orange and pineapple juice. Cover tightly with a lid or foil and place in a 325-degree oven for 2 1/2 to 3 hours or until the meat shreds easily from the bone.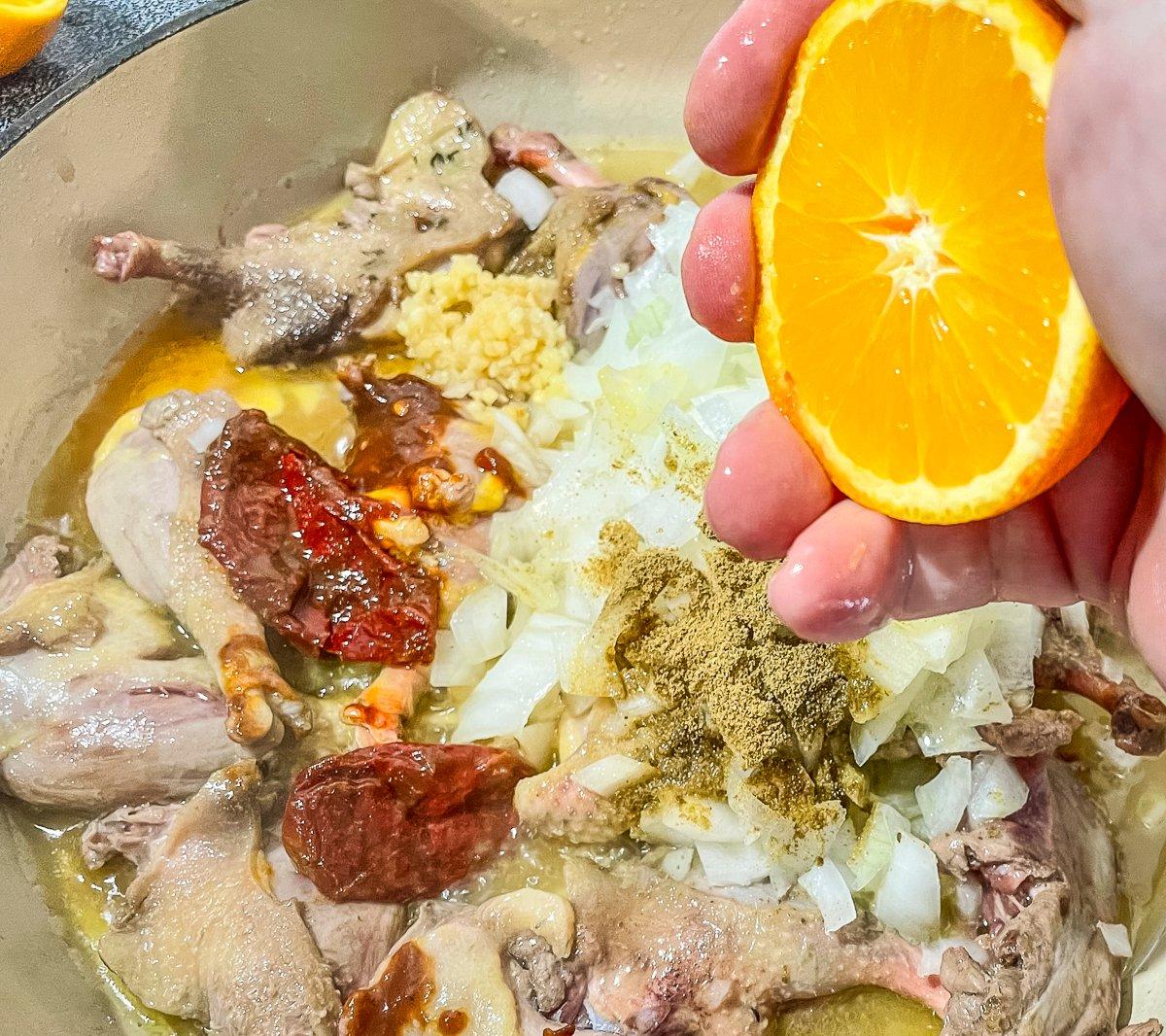 Remove the pan from the oven and allow to cool. Remove the bones and skin from the meat. Shred the meat and return it to the cooking pan. Stir well.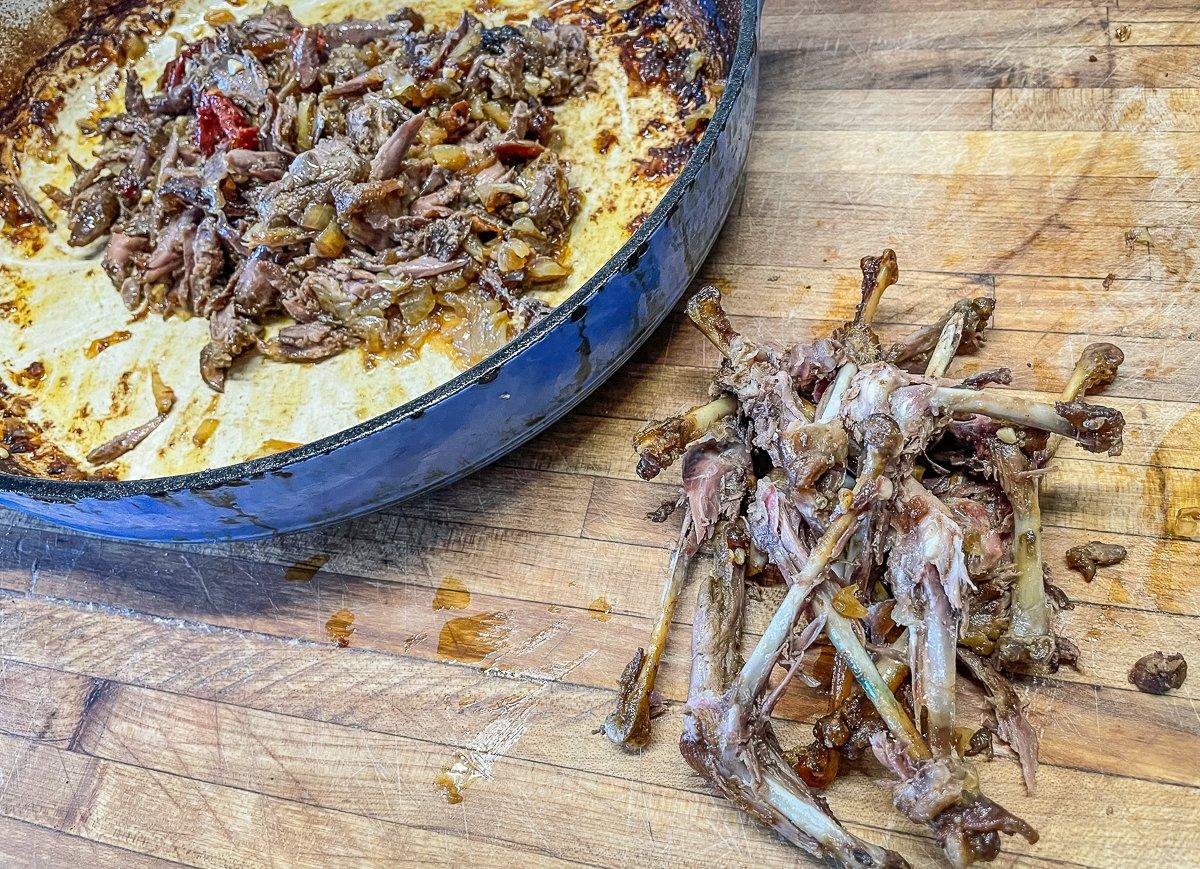 Serve the duck on warm corn or flour tortillas. Top with chopped onion, cilantro, and chopped pineapple or pineapple or peach salsa. Garnish with lime slices for squeezing.