Bubble and Squeak Venison Brat Sandwich
Bubble and Squeak is a traditional British dish made from leftover bits and pieces, usually cabbage and mashed potatoes, from the Sunday dinner. It gets its name from the cooking sounds made by the cabbage as it cooks. The dish is often served with sausage or leftover roast to make it a full meal.
Our version turns the dish into a sandwich topped with venison bratwurst. We cook the cabbage down with sliced onion until everything is tender. For the potato portion, we use leftover mashed potatoes to form potato cakes that get sautéed until crisp, giving the sandwich a bit of crunch.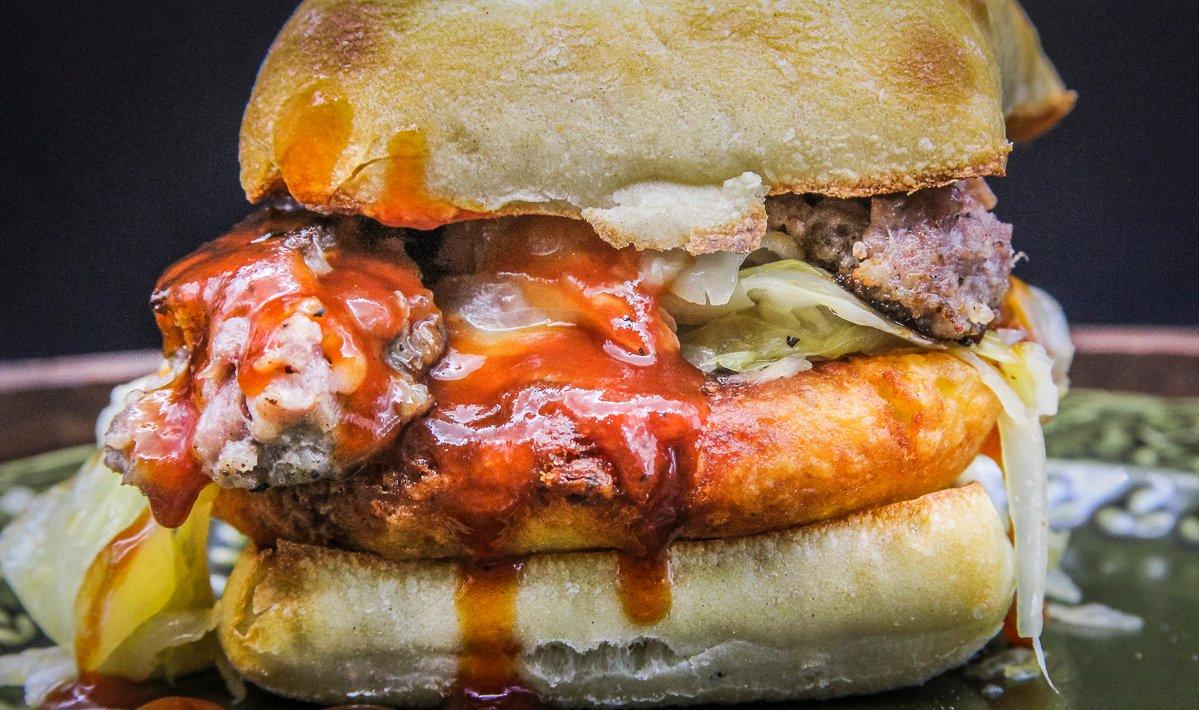 Slice the bratwurst in half, lengthwise, then grill or brown in a skillet until cooked through. Assemble the sandwich by stacking a fried potato cake on a bottom bun, topping it with some of the roasted cabbage and onion mixture and sliced brats. Drizzle with a bit of your favorite spicy BBQ sauce like Traeger's Sweet and Heat to finish it off.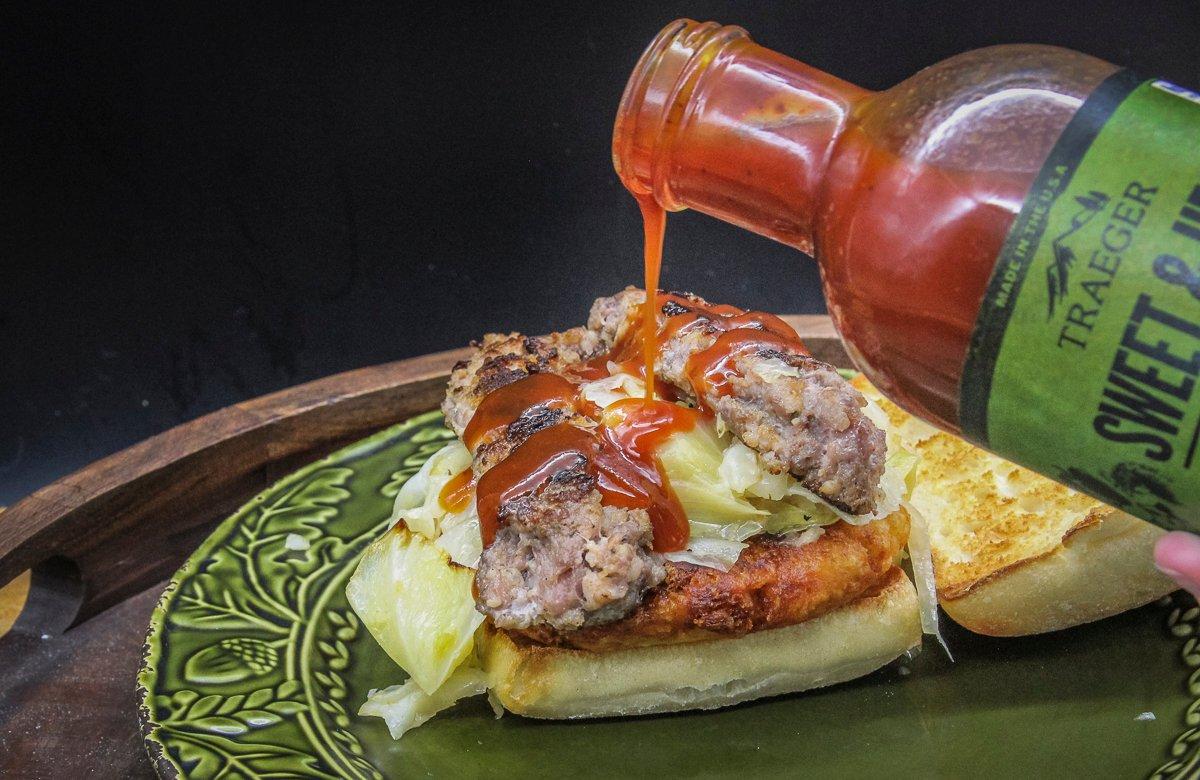 Ingredients
2 pounds venison bratwurst, sliced in half lengthwise and grilled or fried till done
6 buns
1/2 medium head of cabbage, sliced thinly
1 large sweet onion, sliced
1 1/2 teaspoons salt
1 teaspoon black pepper
2 tablespoons butter
Potato Cakes
2 cups leftover mashed potatoes
1 cup all-purpose flour
1 egg, beaten
1/2 teaspoon ground black pepper
1/2 teaspoon salt
1/2 vegetable oil, or as needed
Cooking Instructions
If you don't already have some leftover cooked cabbage, it will take the longest to cook, so let's start there. Add the butter to a large skillet or pot over medium heat. Add the sliced onion and cabbage and season with salt and pepper. Cook, stirring often to prevent sticking, for 45 to 60 minutes until the cabbage has completely softened.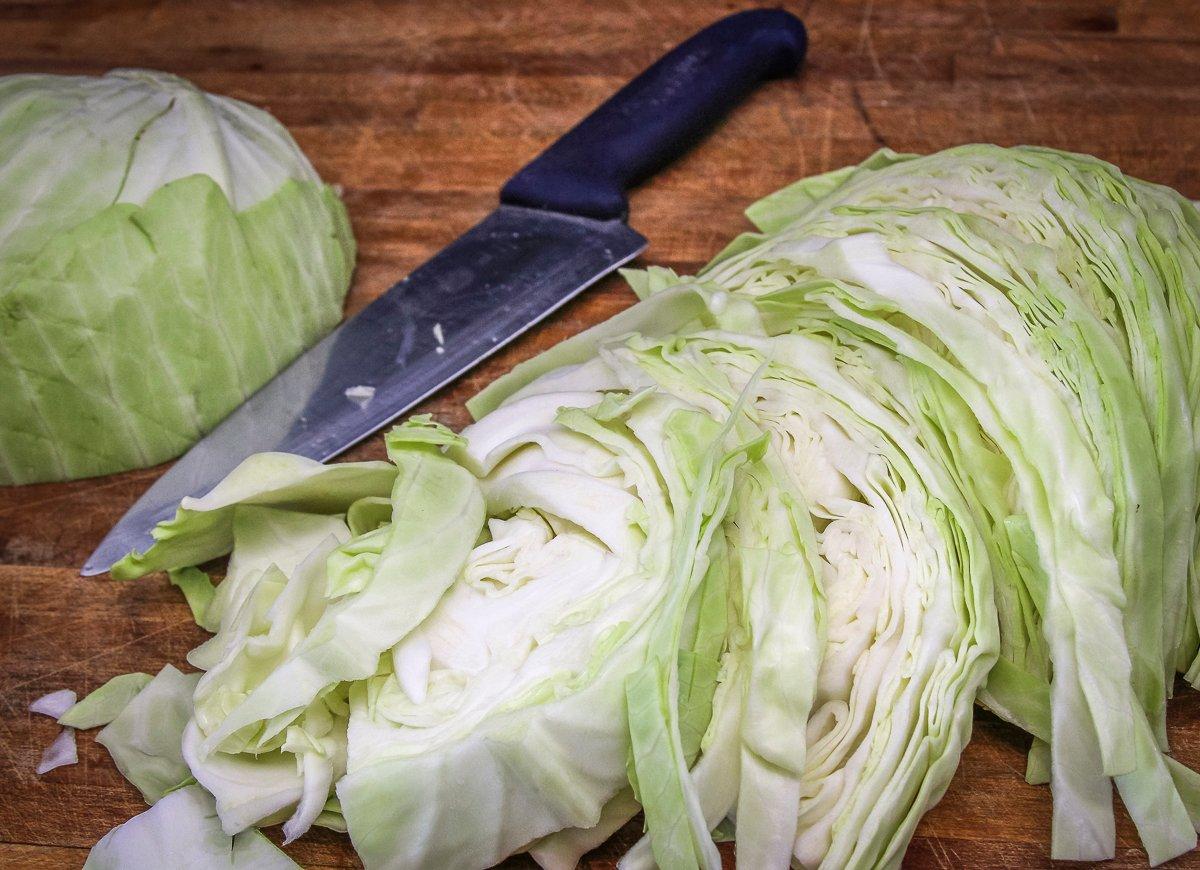 When the cabbage is just about finished, blend the mashed potatoes with the flour, beaten egg, salt and pepper. Form into hamburger-shaped patties.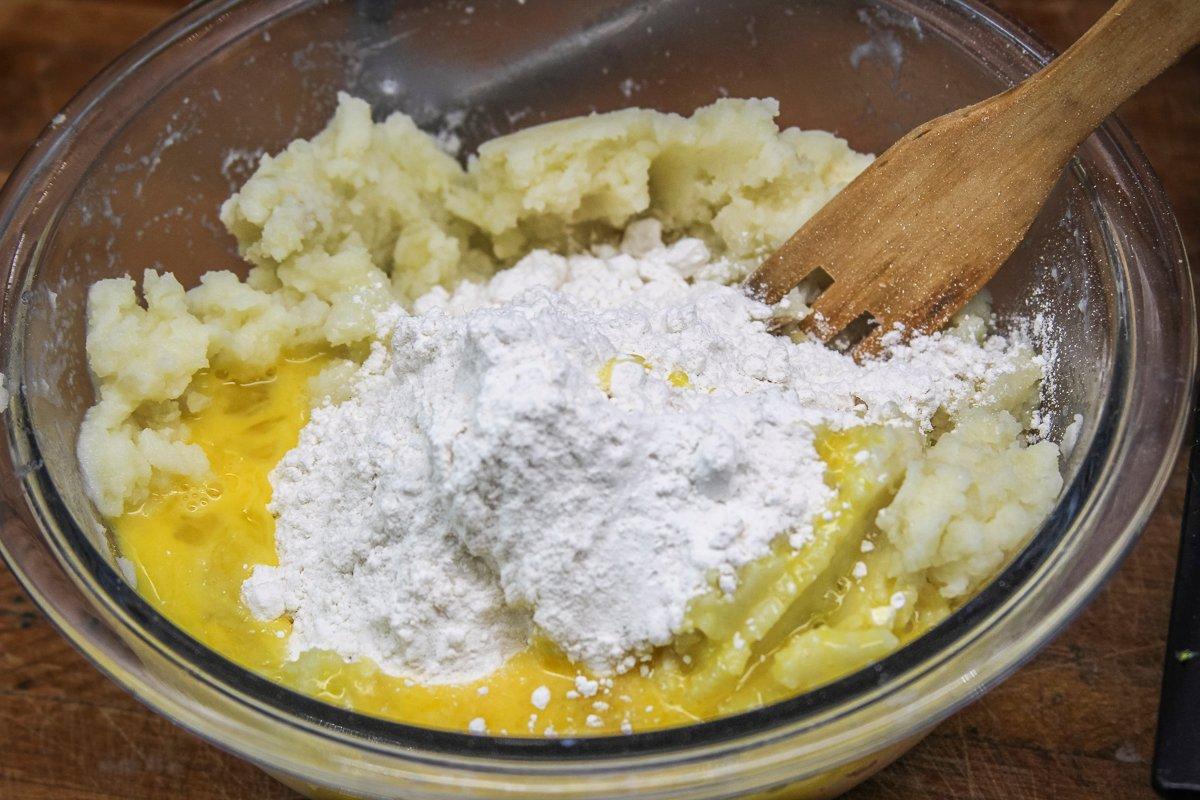 Heat 1/2 inch of vegetable oil in a cast-iron skillet over medium-high heat. Once the oil shimmers, carefully add the formed potato cakes, a few at a time. Cook for 3 to 5 minutes on the first side, until the surface is crunchy and golden. Gently flip the cakes and finish cooking the opposite side.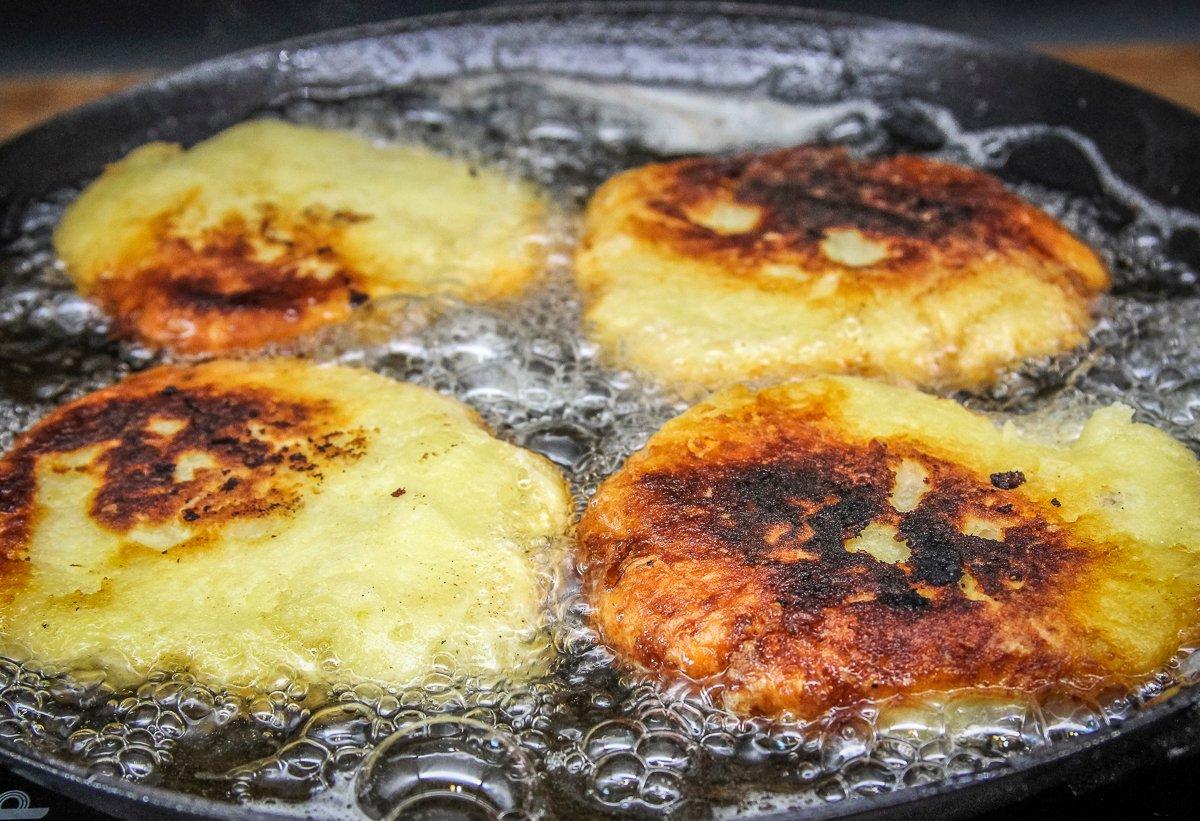 Grill or pan fry the split venison bratwurst until cooked through.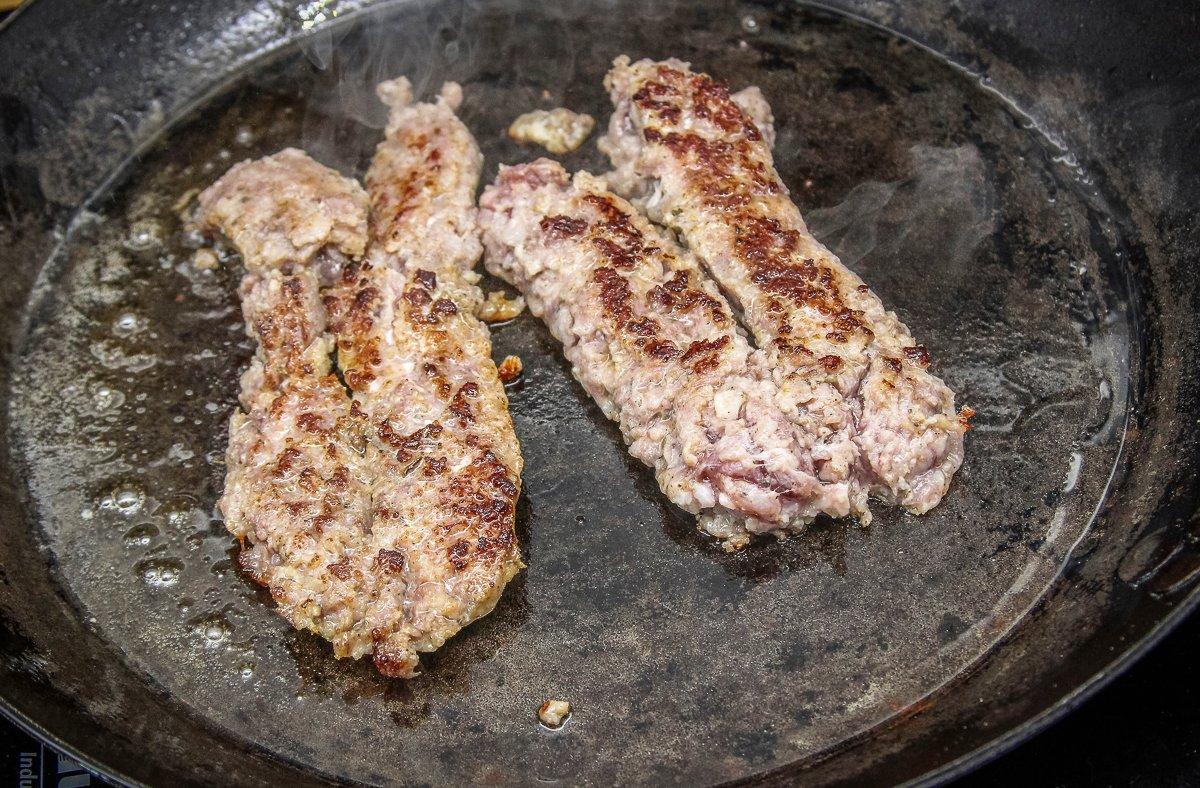 Add a crunchy potato cake to the bun, top with cooked cabbage and sliced sausage. Drizzle with your favorite BBQ sauce.