Cajun Alligator Maque Choux
It's alligator season in the South. If you are lucky enough to draw a tag and connect with one of these prehistoric beasts, you will have lots of great meals to come. Our friends down at Mineral Springs Seafood in Panacea, Florida, report that the season started a bit slow around there, but things were picking up. They might even manage to slip away from the shop for a bit and get out to fill a tag or two of their own in the days to come.
If you do happen to find yourself with some gator meat, this maque choux recipe is the perfect way to serve it up. Traditionally a side dish, this sweet corn-based recipe elevates to a meal on its own with the addition of meat like gator, shrimp, or redfish.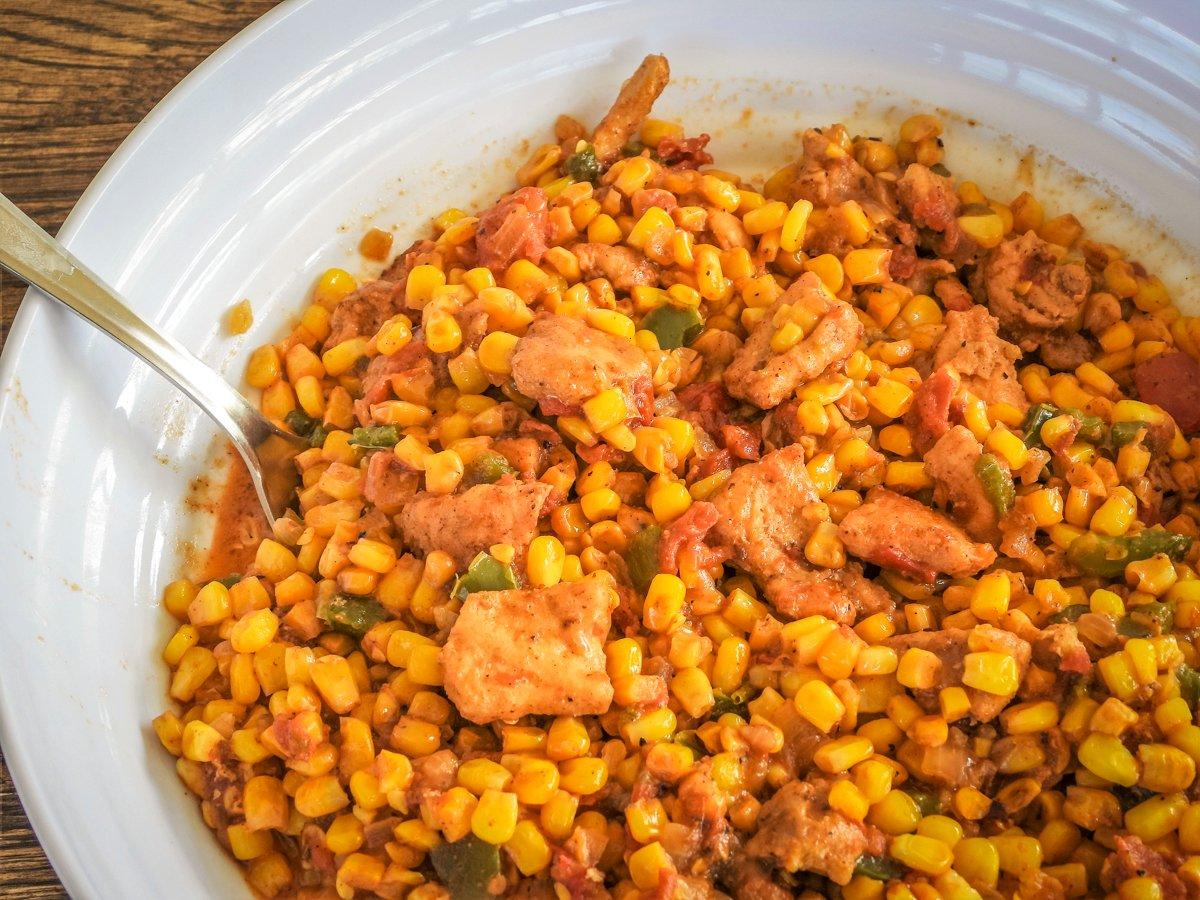 Never heard of maque choux? It's a classic Cajun dish featuring sweet corn, onion, bell peppers, and tomatoes. Since it cooks in one pan, it's quick and easy to make, even on a busy weeknight. The dish's origin isn't clear, but most think it was a combination of Native American and Creole French cooking methods.
Buy your favorite premixed blackening seasoning at the local grocery store, or use this blend from our blackened redfish recipe.
Ingredients
1 pound alligator tail meat, cut into bite-sized pieces
2 tablespoons blackening seasoning blend
2 tablespoons vegetable oil
2 tablespoons butter
1 green bell pepper, diced
1 medium yellow onion, diced
1 clove garlic, minced
1 (24-ounce) bag frozen sweet corn
1 (14.5-ounce) can diced tomatoes, drained
3/4 cup heavy cream
2 teaspoons salt
1 teaspoon Cajun or Creole seasoning
1 teaspoon black pepper
Cooking Instructions
Add the oil to a large skillet over medium-high heat. Sprinkle the alligator tail meat with the blackening seasoning blend.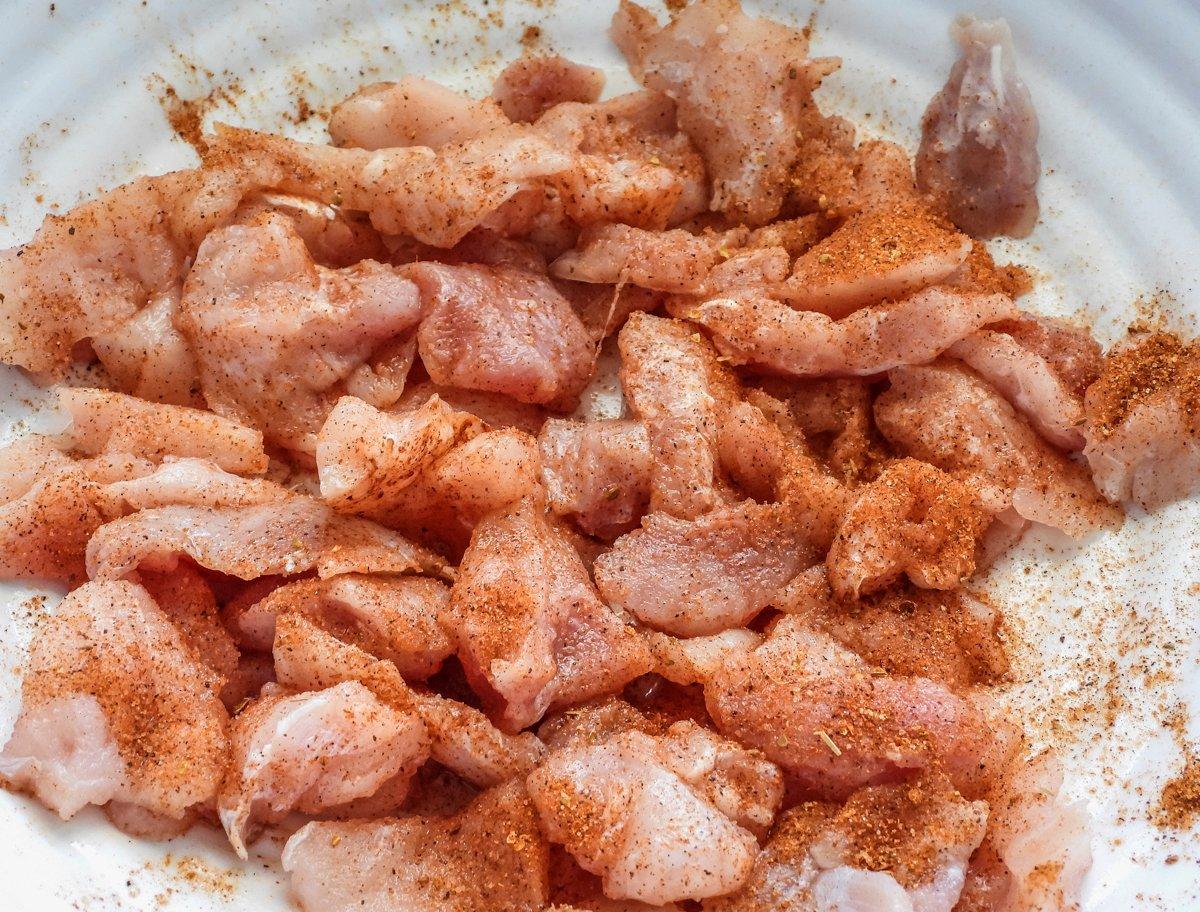 Sauté the gator for 5 to 7 minutes or until just cooked through. Move the gator to a warm plate.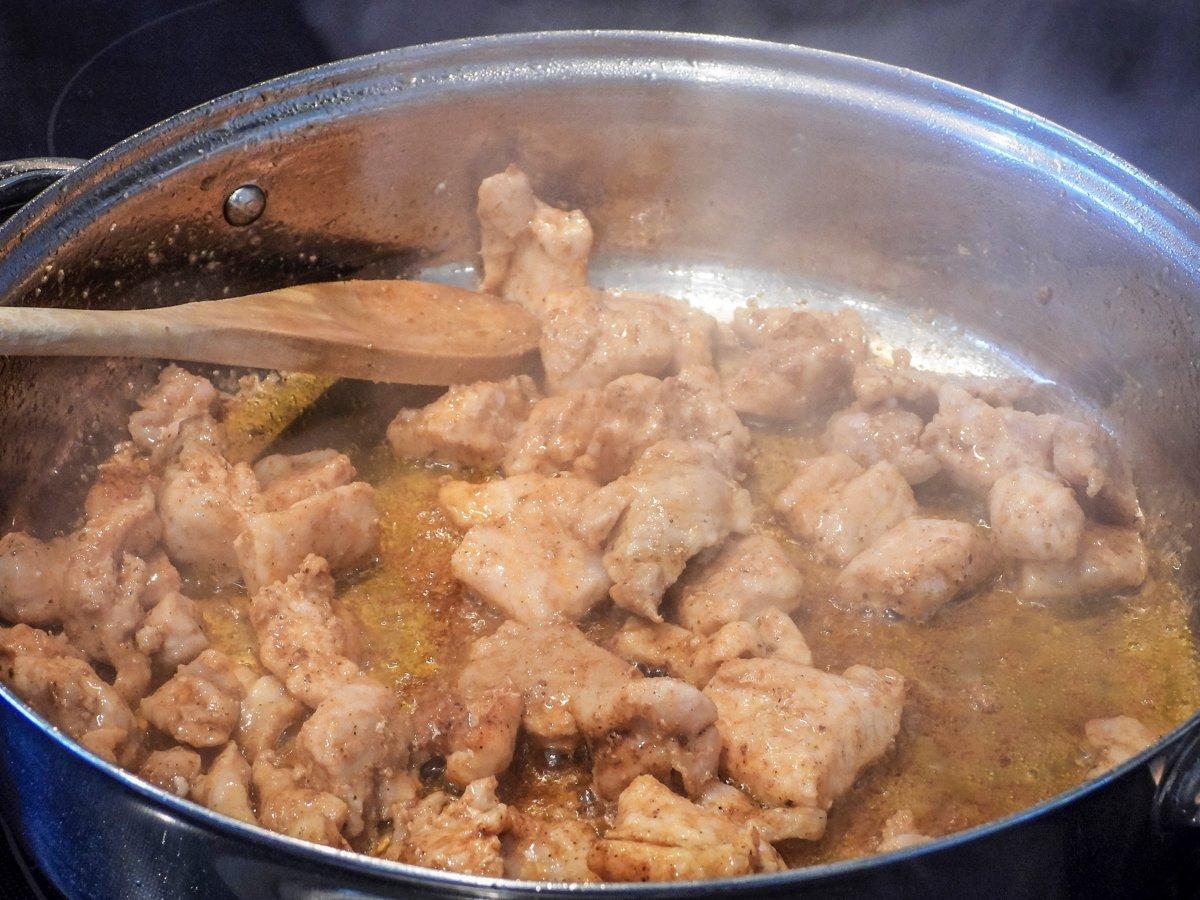 Add the butter to the skillet. Sauté the peppers, onion, and garlic until soft, about 5 minutes.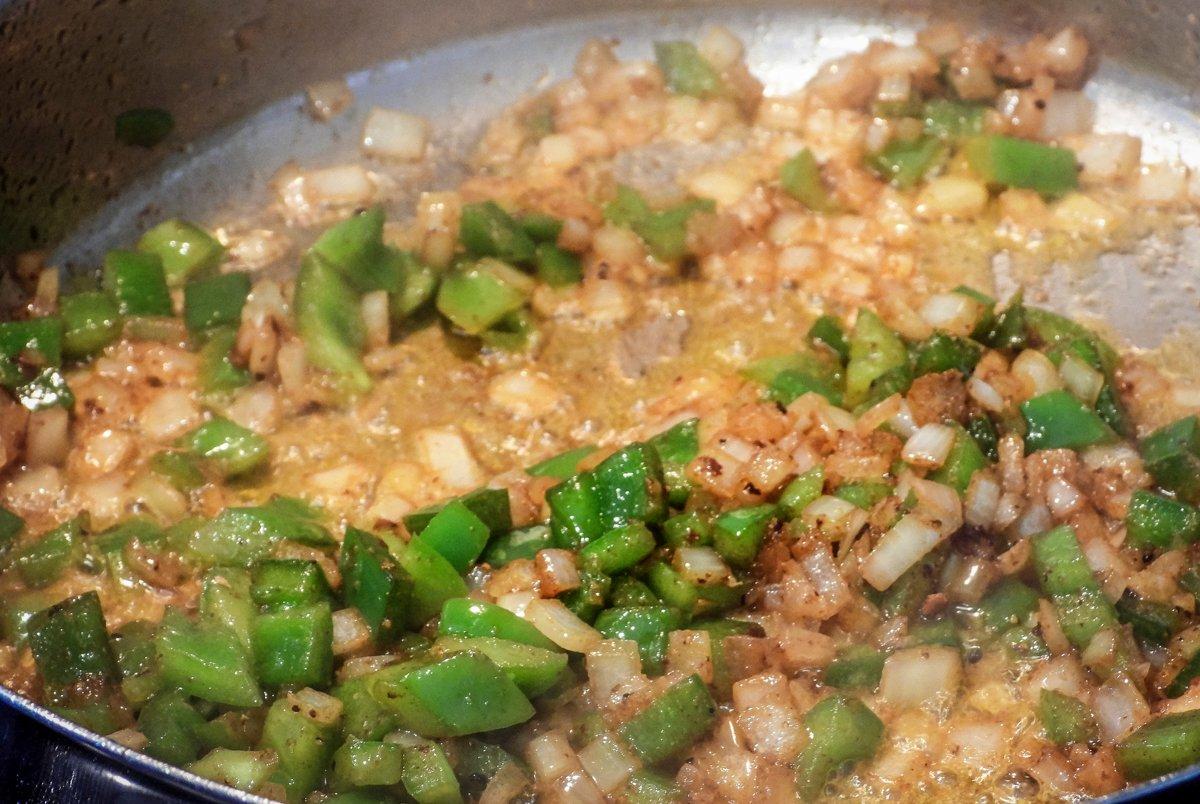 Add the corn and tomatoes to the pan. Stir well. Reduce heat to medium and continue cooking another 5 minutes or until the corn is cooked through.
Return the alligator to the skillet and pour in the heavy cream. Add the salt, Cajun seasoning, and black pepper. Bring the mixture to a boil, then turn down the heat to low and simmer the dish until the sauce thickens, another 5 minutes.