Cajun Blackened Deer Heart
One of our deer camp traditions is to enjoy the heart from the first animal of the season, often before we even finish the skinning chores. While we frequently fry deer heart, occasionally we'll mix things up a bit and use a technique better known as a fish recipe.
Cajun blackening works for just about any protein, and sliced deer heart is no exception. The technique is simple; blend the spices, dip the cleaned and sliced heart strips into melted butter, roll in the spice blend, and drop onto a hot, dry, cast-iron skillet.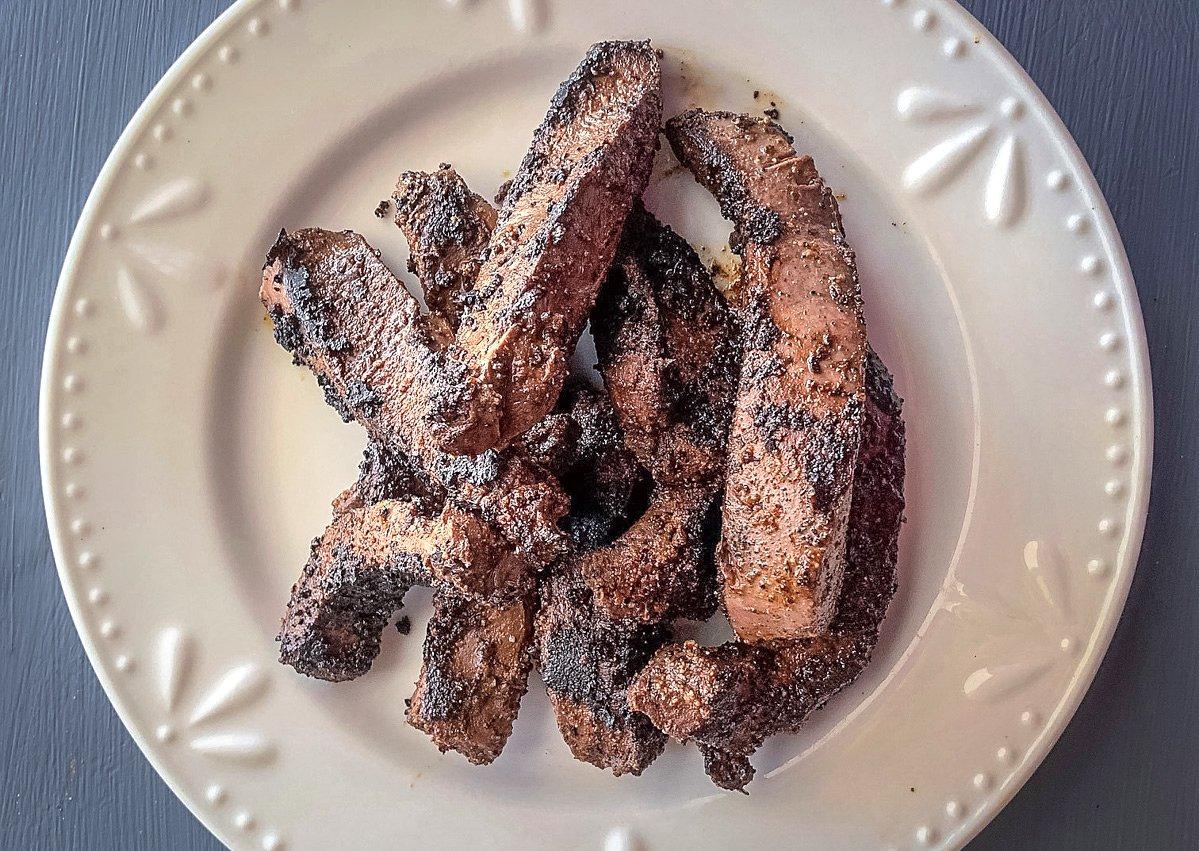 We keep a jar of the seasoning blend mixed up so we can do the recipe any time the mood strikes, including while we are finishing up processing deer at camp.
Ingredients
1 large or two small deer hearts, trimmed of all fat and connective tissue
1 stick of butter, melted

Seasoning Blend
2 tablespoons sweet paprika
5 teaspoons salt
2 teaspoons onion powder
2 teaspoons garlic powder
2 teaspoons cayenne
1 1/2 teaspoons white pepper
1 1/2 teaspoons black pepper
1 teaspoon dried thyme
1 teaspoon dried oregano
1 teaspoon smoked paprika
Cooking Instructions
Start by cleaning the heart. Rinse it well under cold, running water and place it onto a cutting board. When you look at the heat, you'll notice a seam running diagonally down the outside, from top to bottom. I like to follow that seam with my knife, opening the heart up into a flat steak.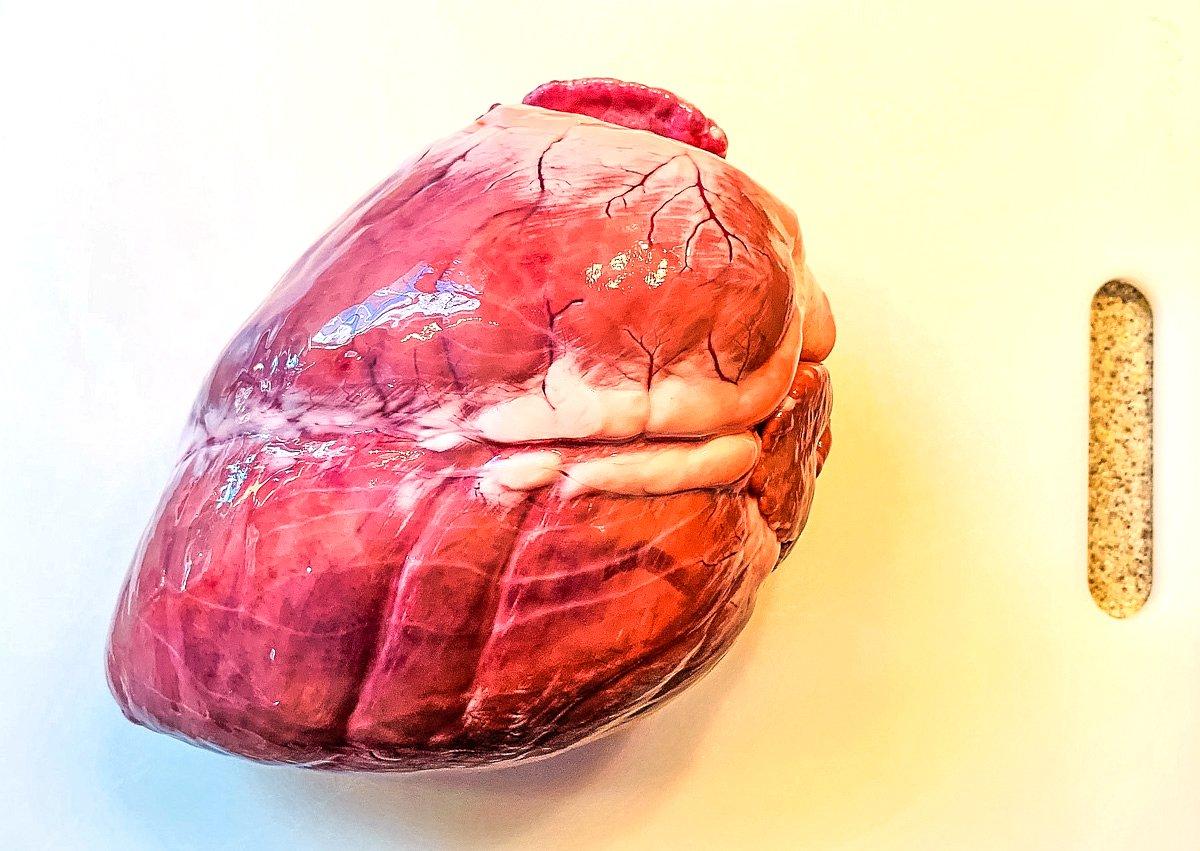 Trim away all fat and valves from the top of the heart. With the heart opened, you can see the fibrous tissue that runs along the inner valves. Use a sharp knife to fillet away the fibers, leaving only clean meat.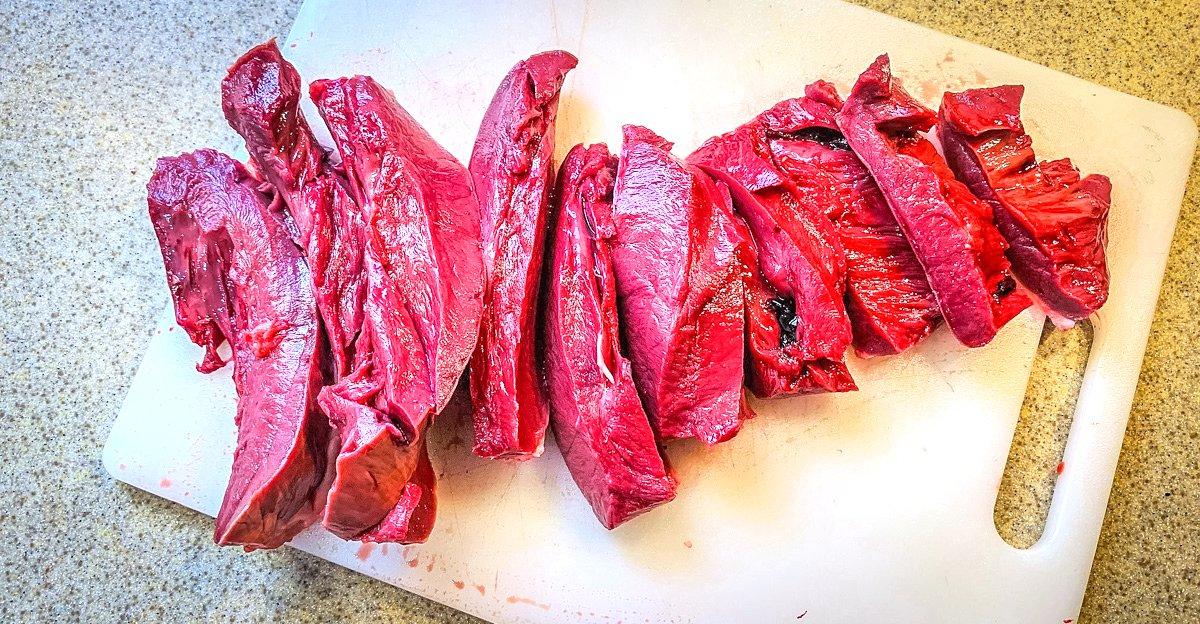 Next, slice the heart into long strips. Dip each strip in melted butter, making sure it's coated well on all surfaces.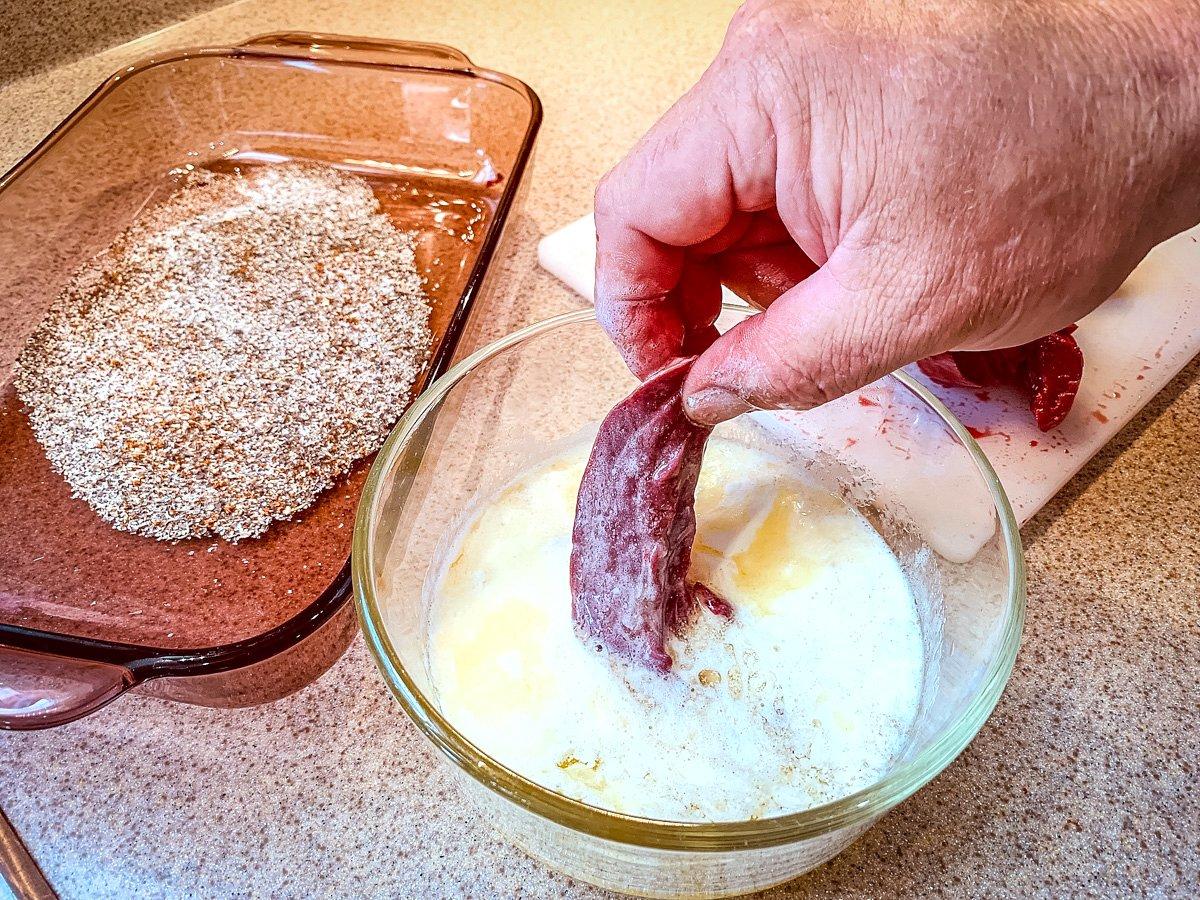 Roll in the seasoning blend. Go light or heavy with the spice coating, your choice.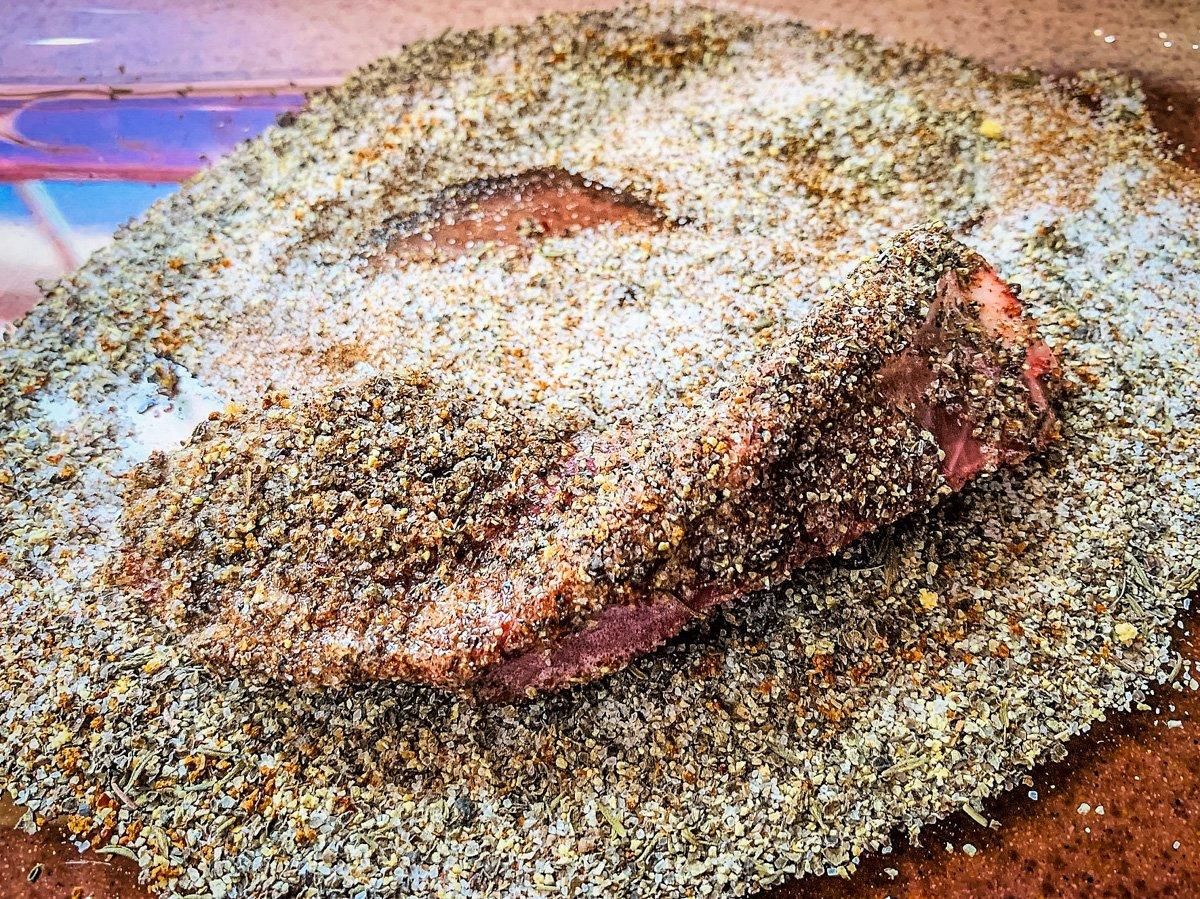 Move the seasoned strips to a pre-heated cast-iron skillet over medium-high temperature. The strips should immediately start to sear. Cook for 2 to 3 minutes per side, then flip and continue cooking for another 2 to 3 minutes. Heart is best served medium or medium-rare, so that it remains tender.