Campfire Garlicky Tri-Tip
We're all about wild game meat here at Timber2Table, but that doesn't mean we don't enjoy high-quality, sustainably raised beef from time to time. Our favorite beef comes from our friends at E3 Meat Company, out in Fort Scott, Kansas. E3 is committed to raising Red and Black Angus cattle in a sustainable and humane way that takes care of the land the cattle graze on, and never subjects cows to antibiotics, steroids, or added hormones.
The result is some of the best prime beef you have ever tasted. When you have meat this good, be it beef or a prime cut of backstrap or roast from last season's deer, you don't need a frilly recipe to make it delicious. That makes it perfect for camp cooking.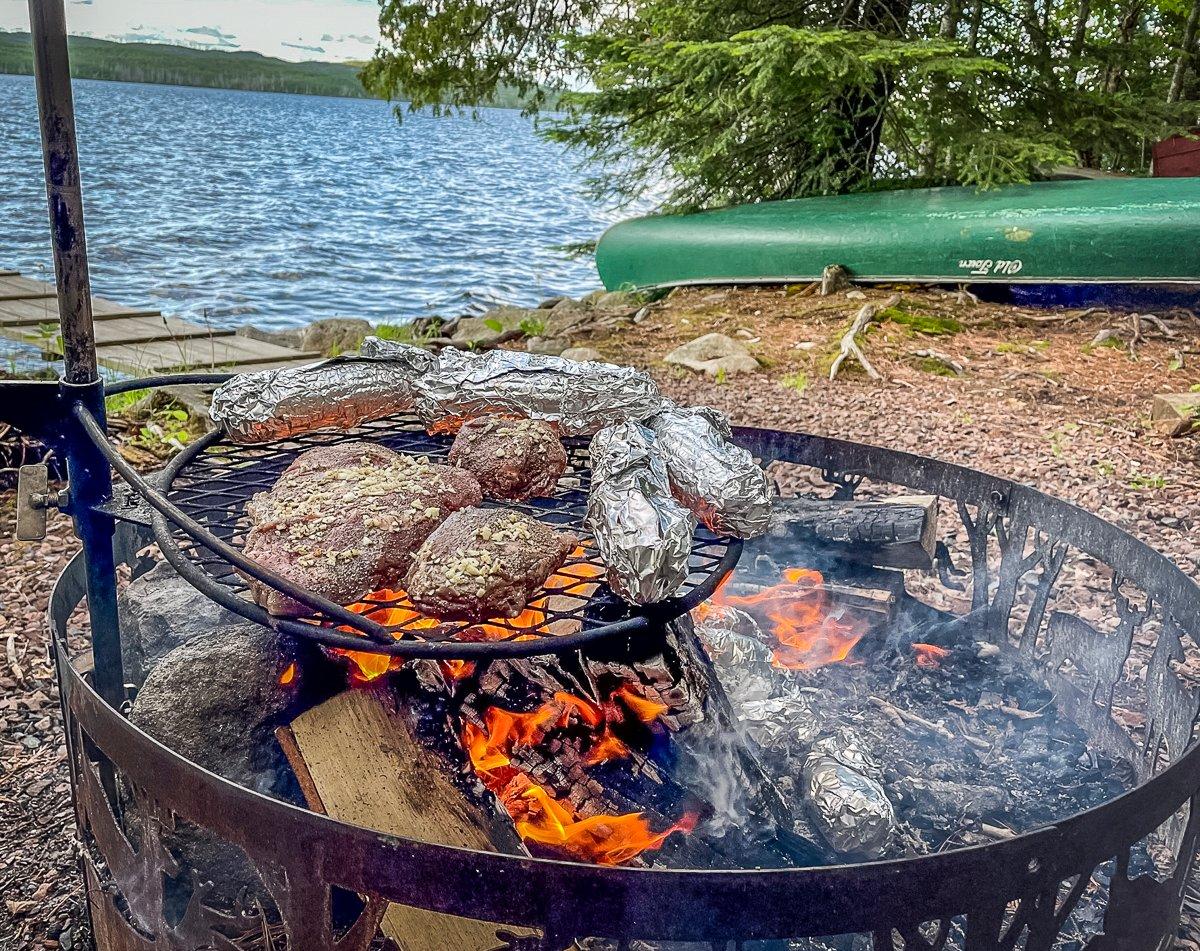 Tri-tip roasts and sirloin steaks are a lot like wild game. Even prime grade for these cuts doesn't have a lot of marbling or fat. They respond best to a hot and fast cook over open flame or on a hot grill. And just like game meat, it's best not to overcook them. Rare to medium rare will give you the most tender cut when sliced thinly across the grain.
Ingredients
1 E3 tri-tip roast and/or 2 sirloin steaks, depending on number of guests
Kosher salt
Coarsely ground black pepper
4 to 5 cloves of fresh garlic, finely chopped
Cooking Instructions
Start by seasoning the meat well on all surfaces with salt and black pepper. Finely chop the garlic cloves.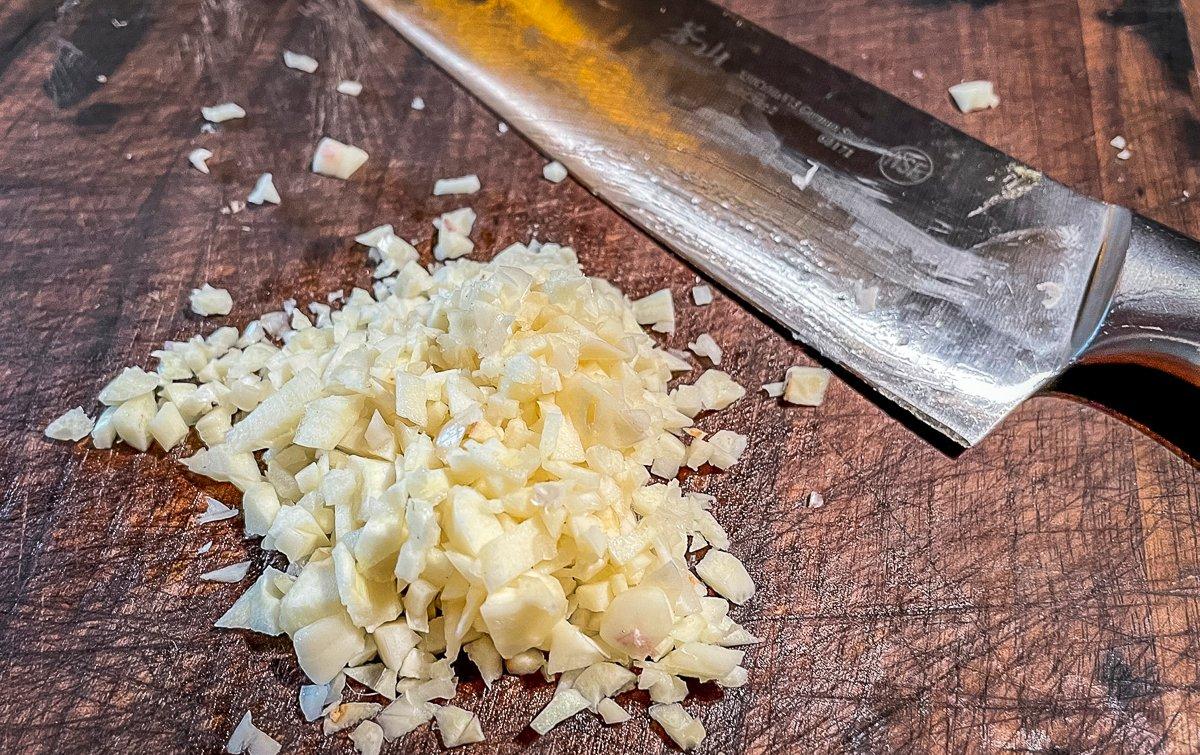 Grill the meat over hot coals or an open fire for 8 to 10 minutes per side or until a digital thermometer inserted to the center of the meat reads 125 to 135 degrees Fahrenheit.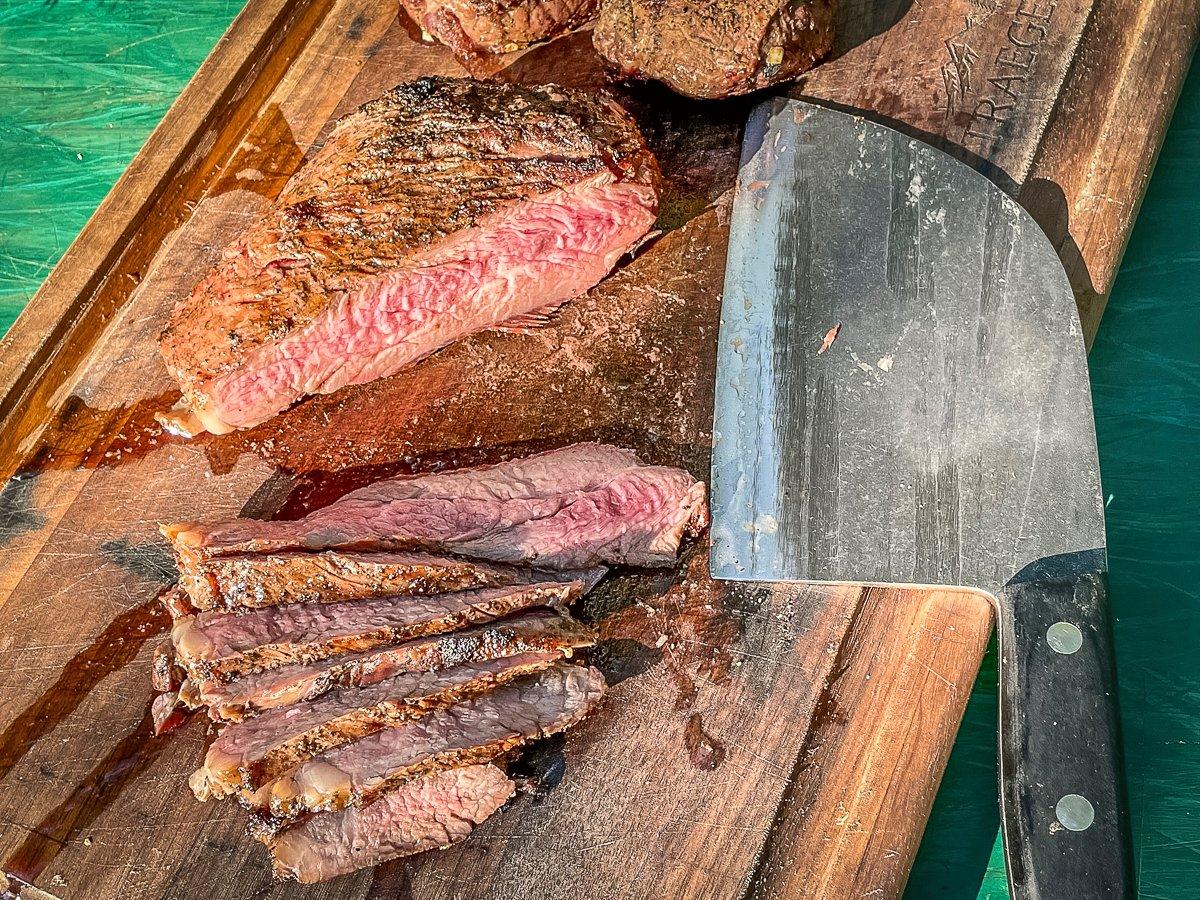 Let the meat rest, loosely tented with foil to keep it warm, for 10 minutes or so before slicing it across the grain into thin strips. We serve it with foil-wrapped and campfire cooked potatoes and corn on the cob.