Cheese-Stuffed Wild Turkey Marsala Recipe
One of our favorite wild turkey recipes, this Creamy Cheese-Stuffed Wild Turkey Marsala is a perfect way to serve up your hard-earned wild turkey. The creamy, flavorful sauce keeps the turkey moist and tender. Stuff the turkey cutlets with slices of fresh mozzarella cheese for extra flavor and gooey goodness.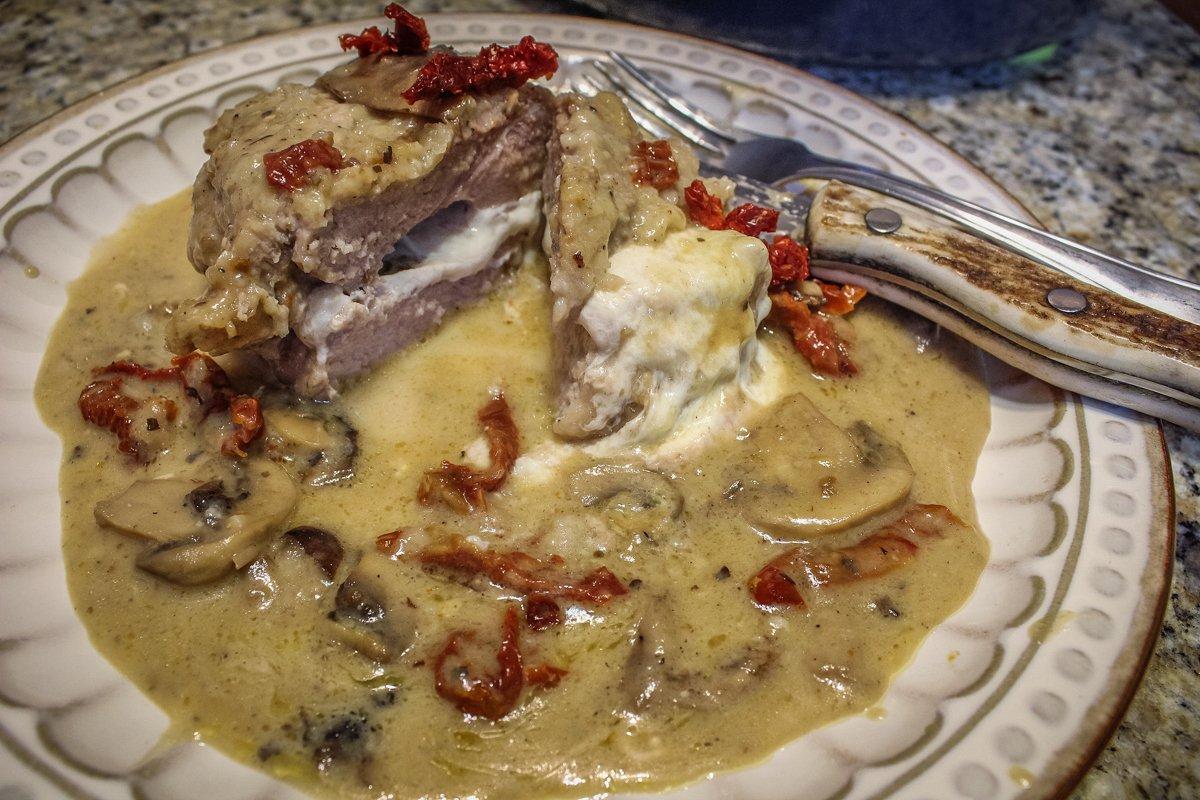 Start with one side of a wild turkey breast, brined overnight in one gallon of water mixed with a cup of kosher salt and a half cup of sugar. The brining keeps the meat moist and the salt boosts the flavor of the turkey meat.
I like to use a mixture of mushroom varieties in the sauce. Try portabella, shitake, and button mushrooms for different flavors and textures. The recipe calls for smoked sun-dried tomatoes. Look for them in the produce section of your supermarket. If you can't find the smoked version, standard sun-dried tomatoes will work.
Ingredients
1 side of a wild turkey breast 2-3 pounds
8 ounces whole milk fresh mozzarella, sliced
3 tablespoons olive oil

Dredge
1 cup all purpose flour
1 tablespoon black pepper
1 tablespoon salt
1 tablespoon dried oregano
1 teaspoon garlic powder
Sauce
8 ounces button mushrooms, sliced
4 ounces shitake mushrooms, sliced
4 ounces portabella mushrooms, sliced
1.5 cups marsala wine
1 cup heavy cream
3 ounces smoked sun-dried tomatoes
2 tablespoons butter
1 tablespoon Italian Seasoning blend
1 ½ teaspoons corn starch blended into ½ cup water
½ teaspoon garlic powder
Cooking Instructions
Start by slicing the breast meat across the grain into roughly 8-ounce cutlets. Butterfly the cutlets, fold open, and lay on one or two slices of mozzarella cheese. Fold the cutlet closed around the cheese and pin it closed with toothpicks.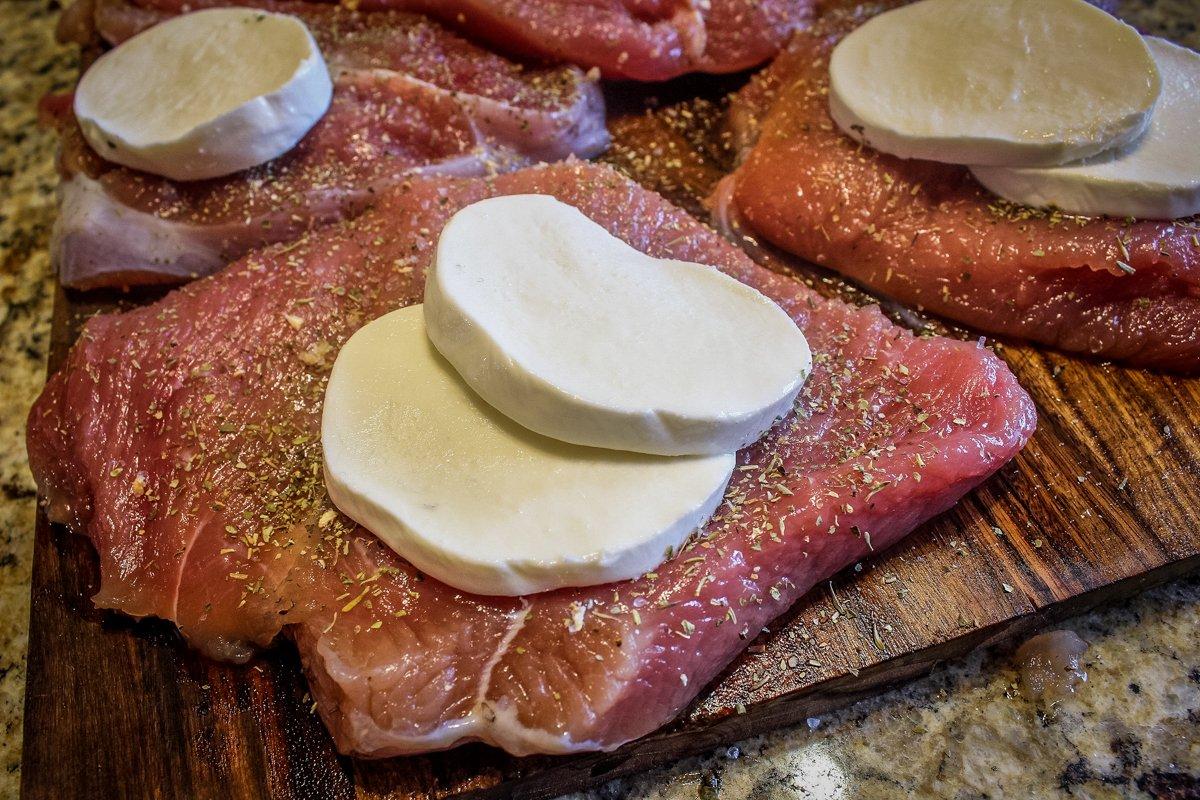 In a heavy, oven-proof pot, heat the olive oil over medium-high heat. Brown the turkey in the olive oil for 1-2 minutes per side. You aren't cooking the turkey through at this point, just browning and crisping the surface. Move the browned turkey to a warm platter.
Reduce the heat to medium and add the butter to the pot. Add the mushrooms to the pot. Salt the mushrooms and sauté for 5-7 minutes until the mushrooms are soft and have released some of their moisture.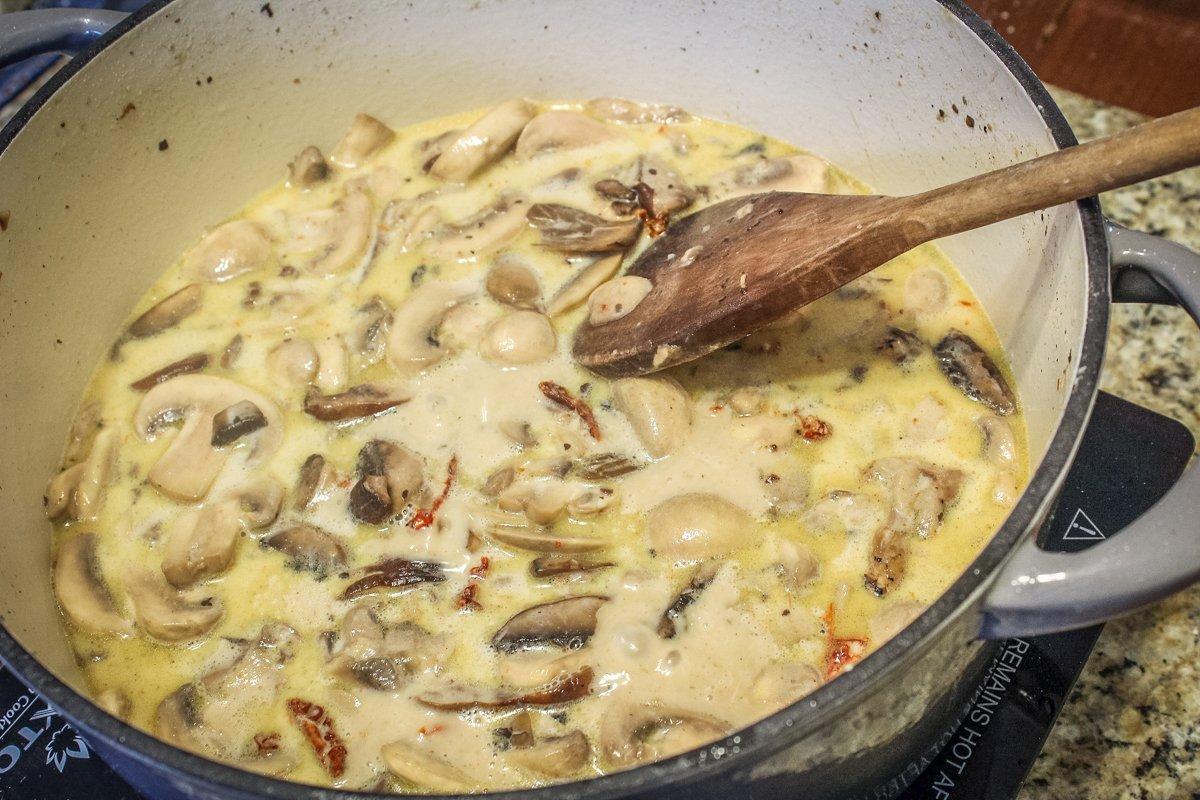 Place the turkey back into the pot, nestling each cutlet into the sauce. Cover the pot and place in a preheated 325-degree oven for 40 minutes.