Chicken of the Woods Mushroom and Venison Stir Fry
While just about everyone knows about morel mushrooms in the spring, there are several other mushrooms that come on during the summer and fall months. One of those is the Chicken of the Woods (Laetiporus sulphureus, Laetiporus cincinnatus), and can normally be found from late summer through fall throughout a large portion of the United States. Most often, these mushrooms are found on hardwoods like oaks or beech, both living and dead. The mushrooms can range from bright orange to a pale yellow or off white, depending on species. The flavor has been described as lemony and chicken like.
A few days ago, my youngest son Potroast was squirrel hunting behind our house and found these. He took this picture and picked the mushroom for dinner that night.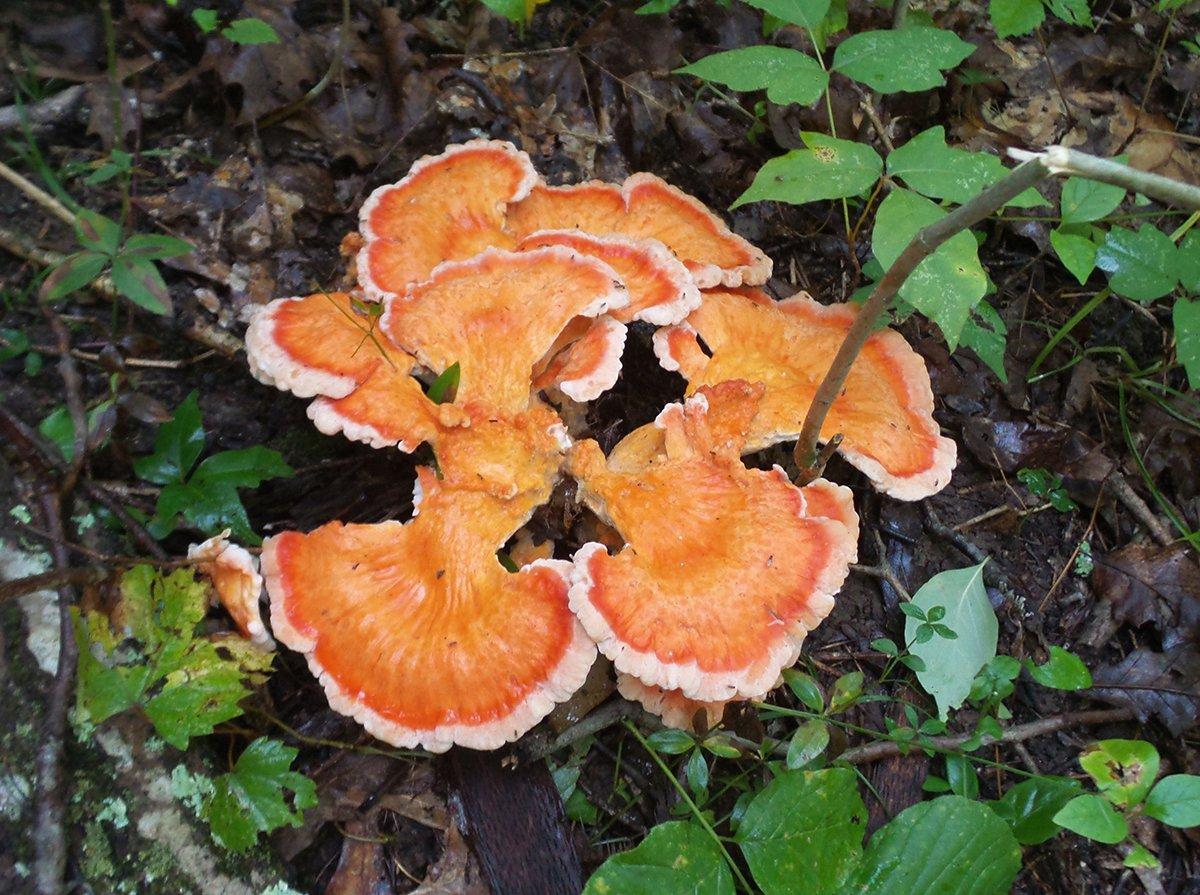 As with all wild mushrooms, follow along with an experienced mushroom forager whenever possible. If that isn't an option, get at least two good guide books and compare your finds carefully with both the photos and descriptions before eating. Some of the more orange chicken of the woods varieties bear a passing resemblance to the toxic Jack O Lantern mushroom. Know what you have before you eat it.
For this recipe, we used sliced Chicken of the Woods along with venison, green onions, garlic and water chestnuts in a stir fry. The seasoning was simple, white pepper, soy sauce and the new Orange Ginger Pepper blend from Chef of the Future brand seasonings.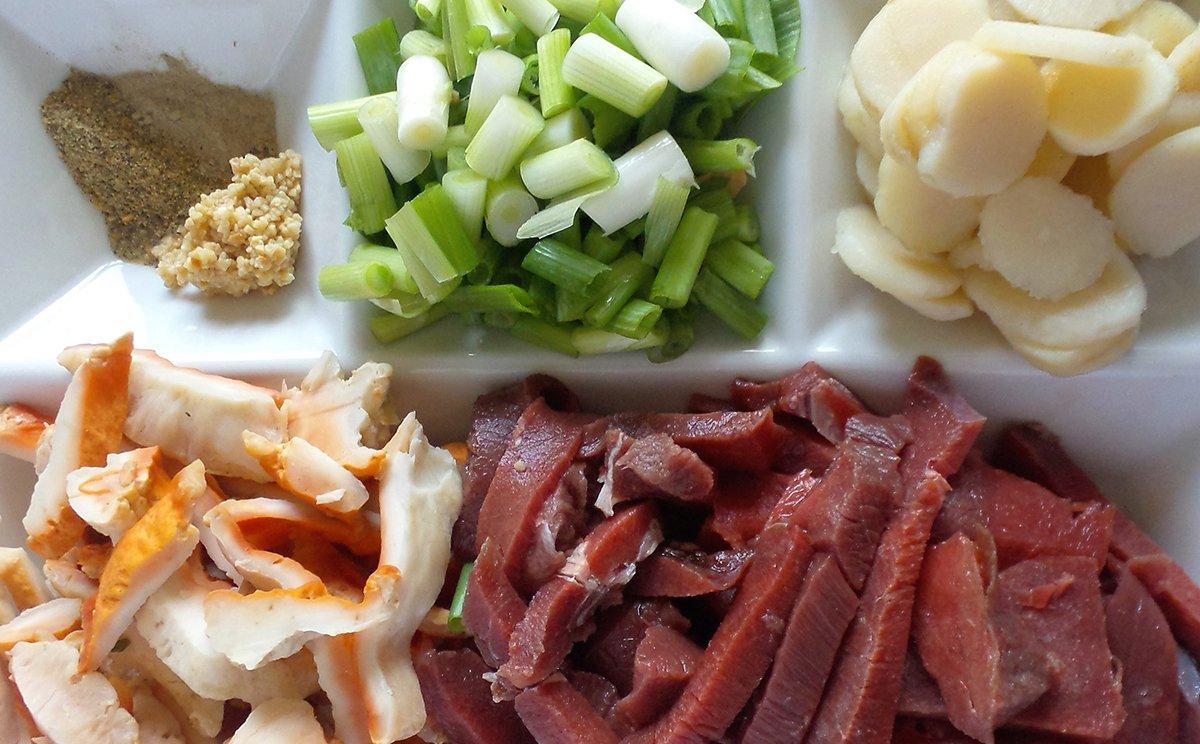 Ingredients
1-2 pounds of venison, cut into thin strips
1 pound chicken of the woods mushrooms, cleaned and sliced
1 bunch green onions, chopped
1 can sliced water chestnuts, drained
2 cloves garlic, minced
2 teaspoons Chef of the Future Orange Ginger Pepper blend
1 teaspoon white pepper
½ cup soy sauce
2 tablespoons corn starch dissolved in two tablespoons of water for thickening
½ cup sesame oil
Cooking Instructions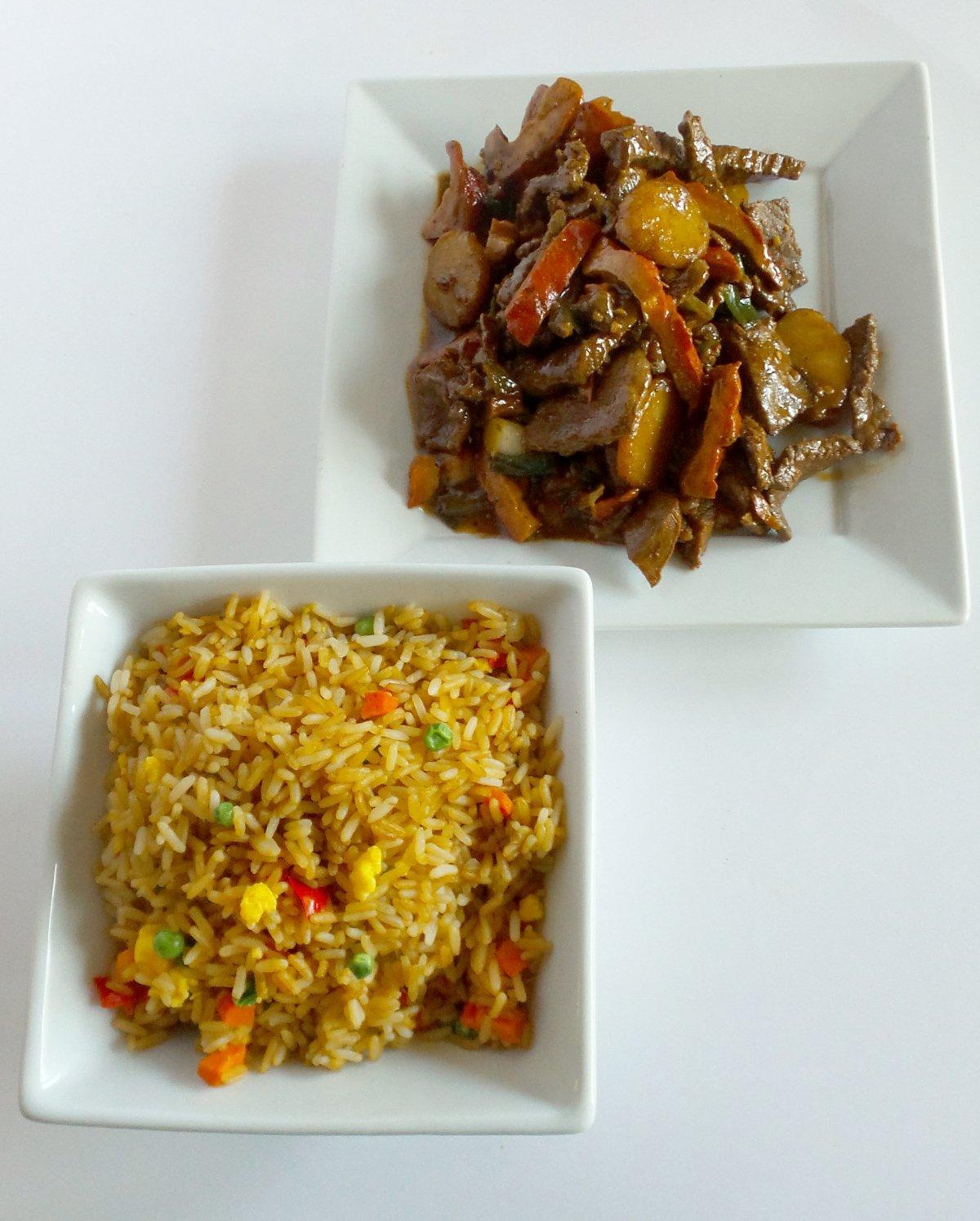 Start the stir fry by heating the sesame oil in a wok. I like to stir fry outside over a gas burner to really get the wok screaming hot and cut down on smoke in the kitchen. Add the venison, in small batches, to the oil, stir frying for a few seconds until the meat is browned. Move the cooked venison to the side of the wok, out of the oil, and add another batch until all the meat is cooked. Add the mushrooms to the center of the wok and stir for one to two minutes, bring the venison back down to the bottom of the wok and mix the mushrooms and meat together, stirring constantly for even cooking. Add the onions, garlic, seasoning blend, pepper and green onions. Continue to cook for an additional one to two minutes. Pour over the soy sauce and stir well. Add the corn starch slurry and stir until the sauce has thickened enough to coat the back of a spoon. Serve with noodles or fried rice.