Here at Timber2Table, we're all about wild game. But that doesn't mean we don't enjoy good beef now and then. Some of the best beef available comes from E3 Meat Co. in Fort Scott, Kansas. Its black and red Angus cattle are grass fed, grain finished, given ample room to roam, and never subjected to antibiotics, steroids, or added hormones. This results in some of the best beef you will ever eat with a perfect blend of lean and marbling.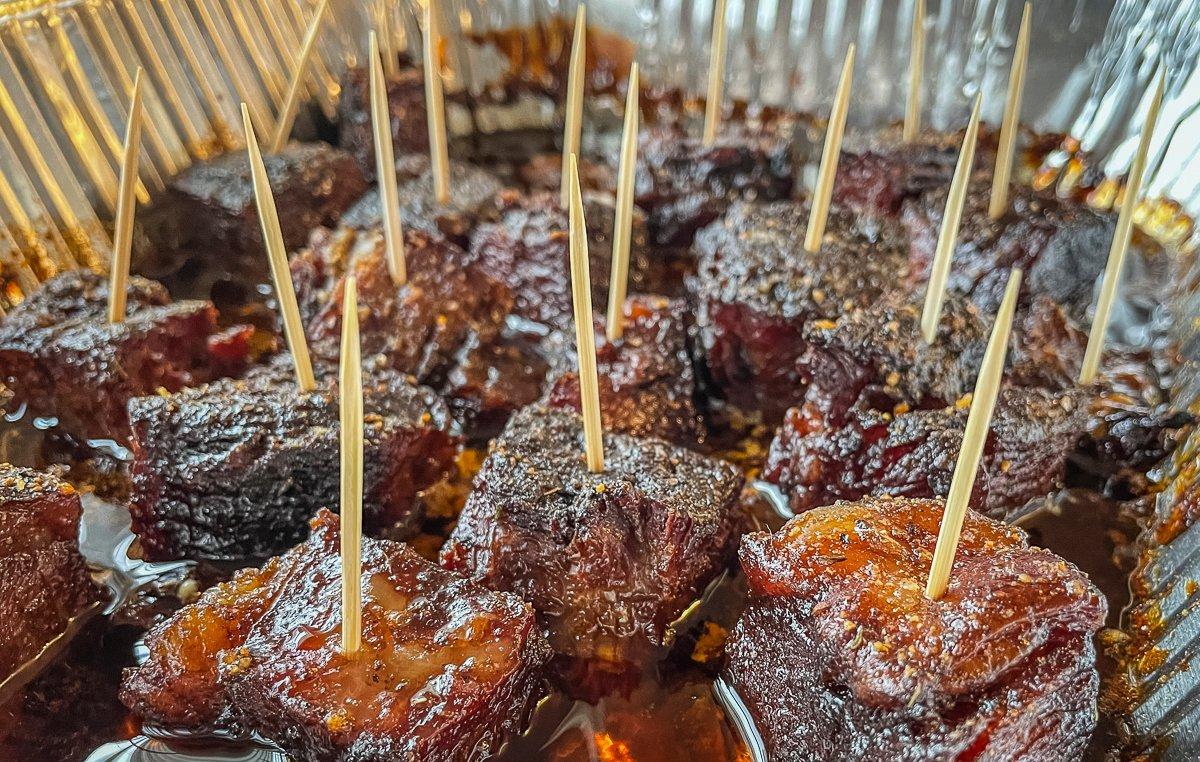 We cooked these on our Traeger grill using some of our favorite Myron Mixon rubs and sauces. The results rival any brisket burnt ends you'll ever try.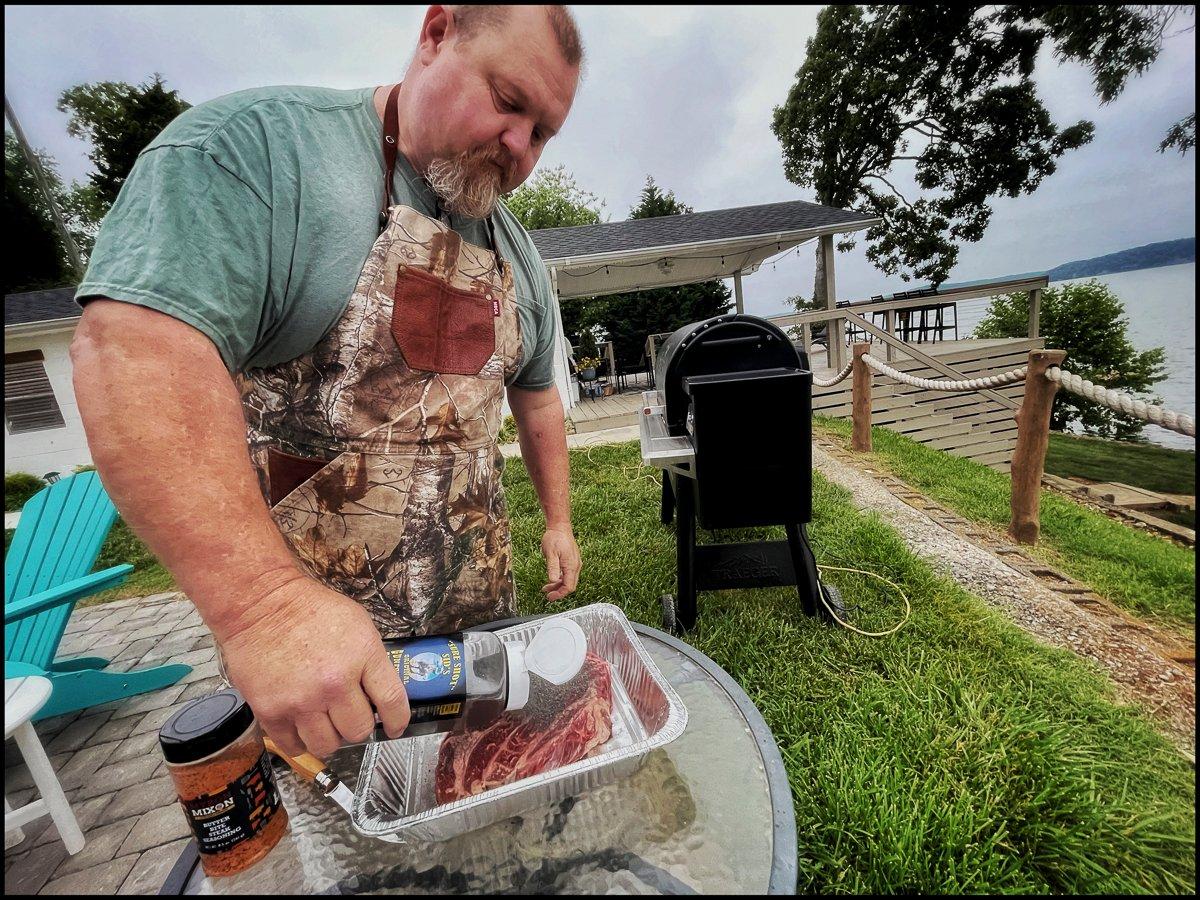 Ingredients
1 E3 chuck roast
Myron Mixon Butter Bite Steak Seasoning
Myron Mixon Steak Seasoning
Sure Shot Sid's BBQ Rub
Myron Mixon Hickory BBQ Sauce
4 tablespoons butter
Cooking Instructions
Start by applying a liberal amount of all three rubs to all surfaces of the roast.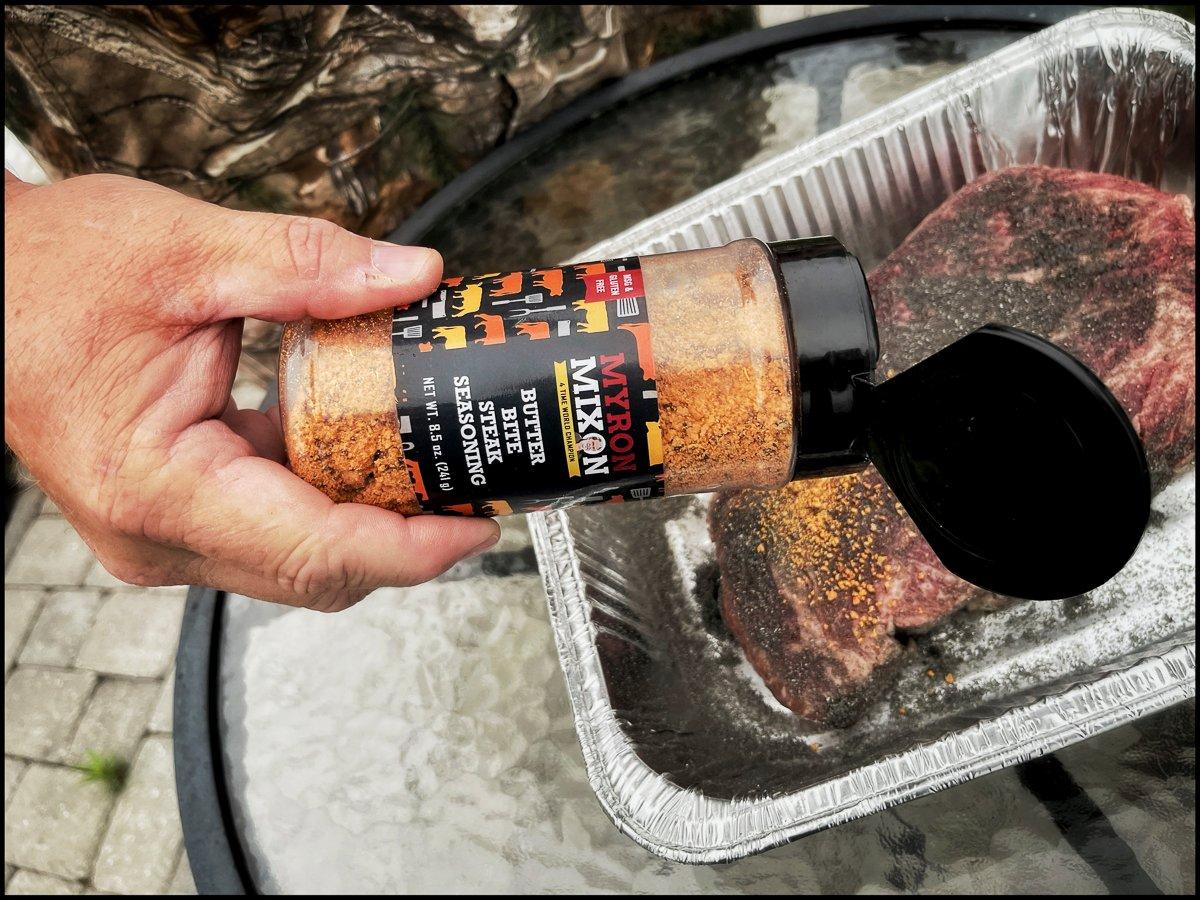 Wrap the roast in foil. Return it to the grill and turn the temperature up to 275 degrees. Continue cooking an additional 2 to 3 hours or until the roast reaches 200 degrees internal temperature. Remove the roast from the grill and unwrap, reserving the accumulated liquid from the foil.