Citrus-Broiled Speckled Trout Recipe
The town of Apalachicola lies where the fertile waters of the river pour into the bay. One of the oldest towns in Florida, it has been home to timber booms, cotton booms and oyster and sponge exports. But there has always been fishing.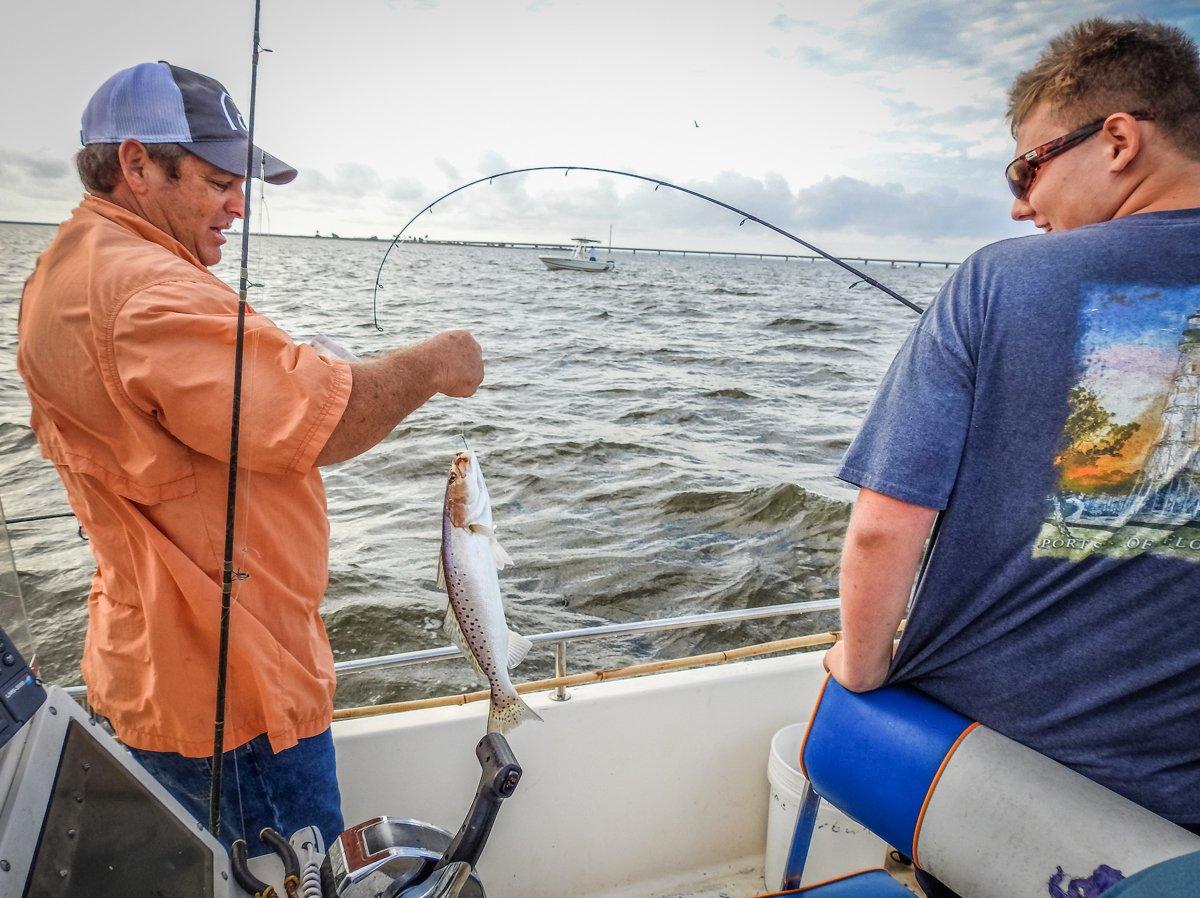 One of our favorite ways to eat speckled trout is to broil them under sliced citrus. It only takes a few minutes and the results are both delicious and striking on the table. Head on or off, your choice, but the best part of just about any sizable fish is the tiny morsel found in the cheeks.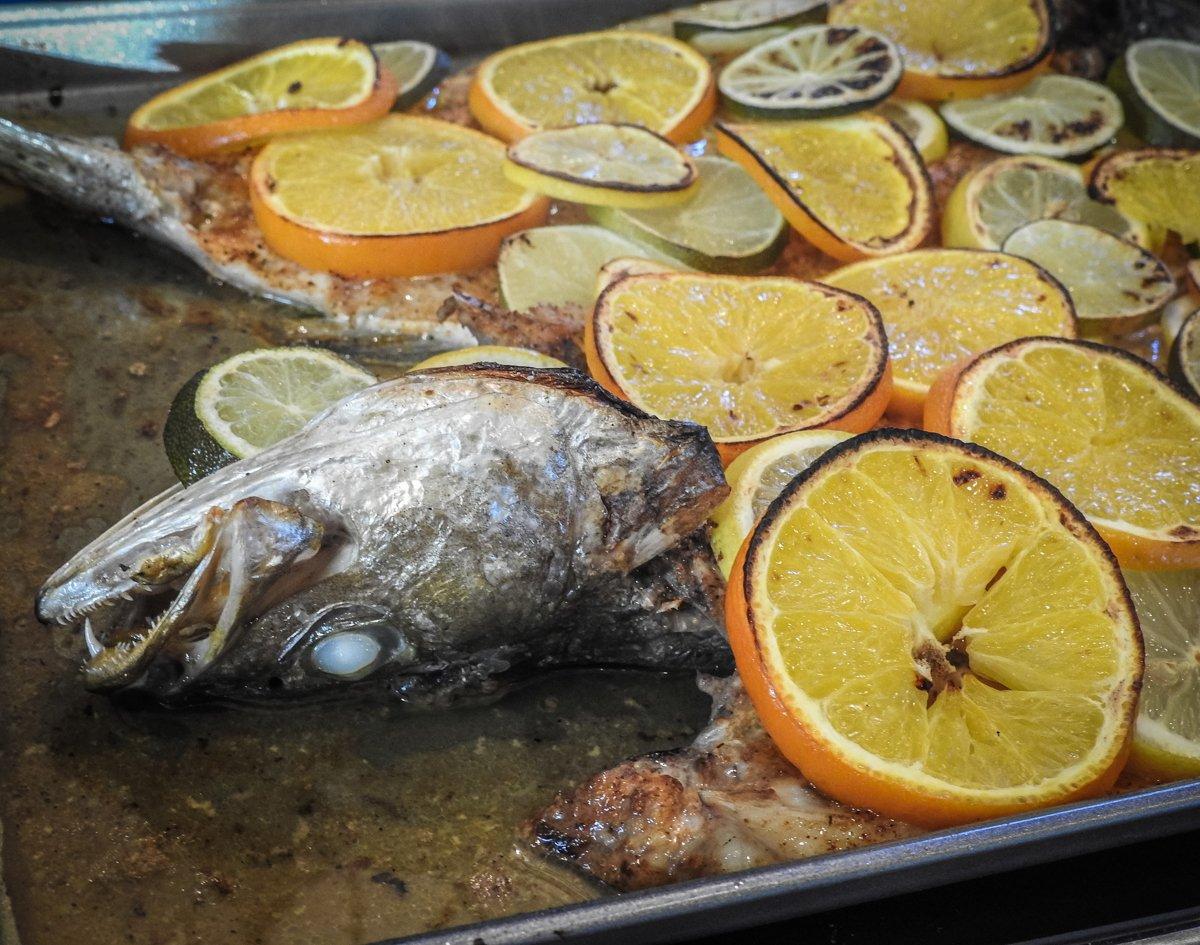 Ingredients
2 speckled trout, 2-3 pounds each
1 large orange, thinly sliced
2 lemons, thinly sliced
2 limes, thinly sliced
1 stick of butter, cut into slices
2 tablespoons of your favorite fish seasoning, we used Chef Paul Prudhomme's Blackened Redfish Magic Seasoning
1/2 cup white wine
Cooking Instructions
To prep the trout, first scale the fish. Working from the belly, filet along both sides of the backbone from the fish's head down to the tail. Sever the backbone right behind the fish's head and lift it free from the body. This should allow the fish to butterfly open like a book.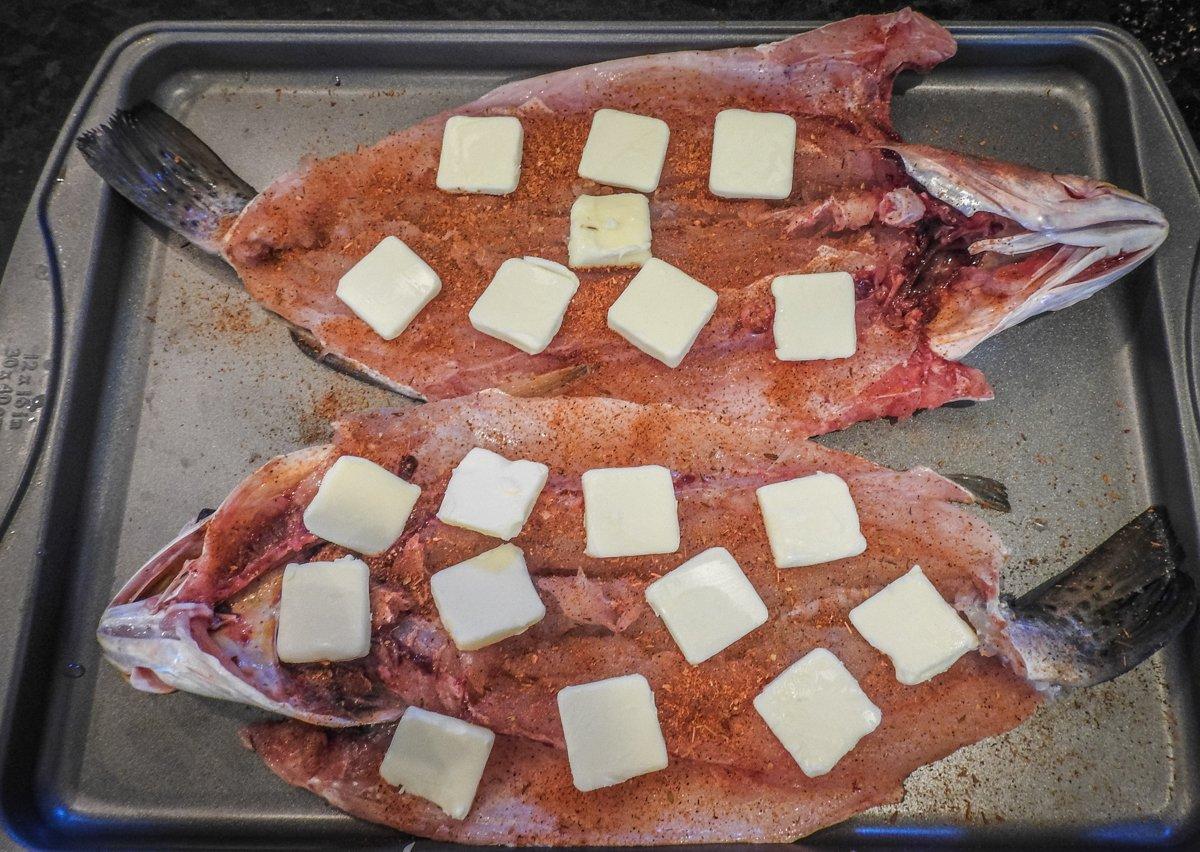 Thinly slice the citrus and layer the slices evenly over the fish, mixing the different fruits as you go. Slide the pan into the center of the oven. Broil for 15 minutes or until the flesh is easily flaked with a fork.
Serve the trout alongside cheese grits and garlic bread. Garnish with the roasted citrus slices.