Classic Bolognese Sauce with Ground Venison
On a cold winter's evening, there isn't much that warms a soul better than a big plate of pasta topped with a classic, slow-cooked Bolognese sauce. As with most recipes, we have tweaked the classic just a bit to make it work with wild game.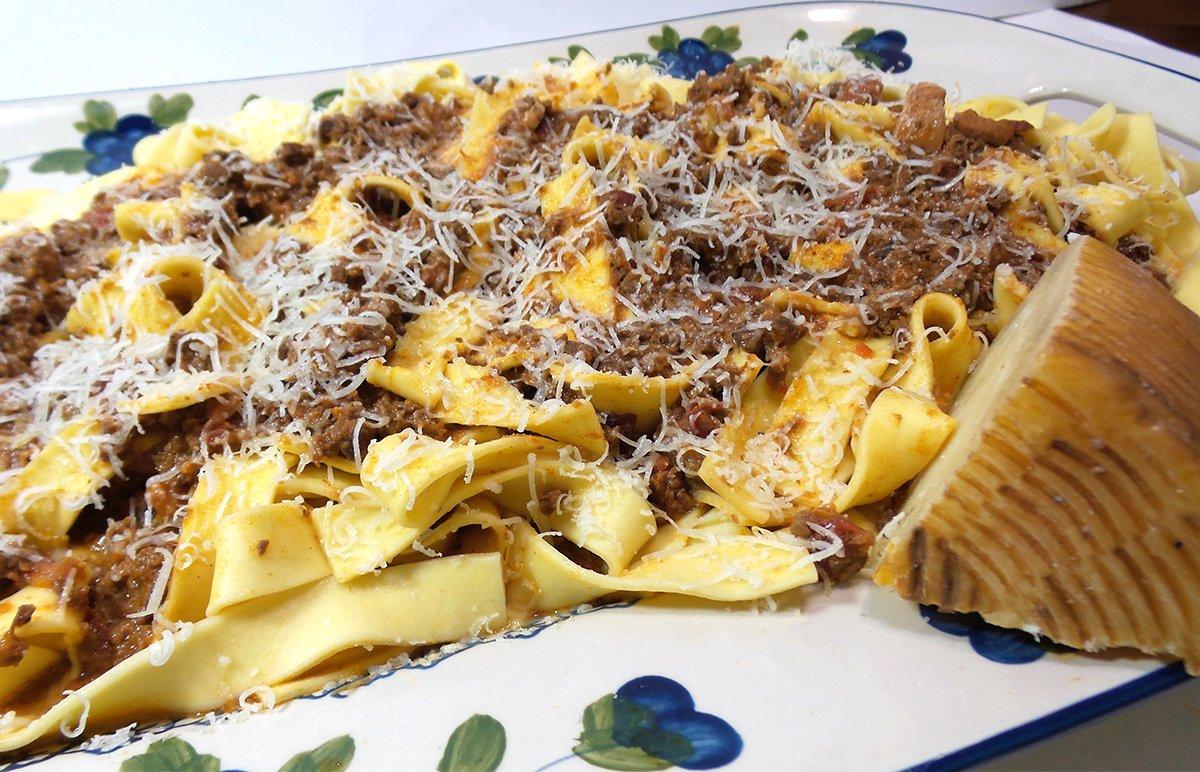 If you have the time and patience, you can hand chop the vegetables into a fine mince, but a food processor makes short work of the process and chops them fine enough that they melt into the sauce as it cooks.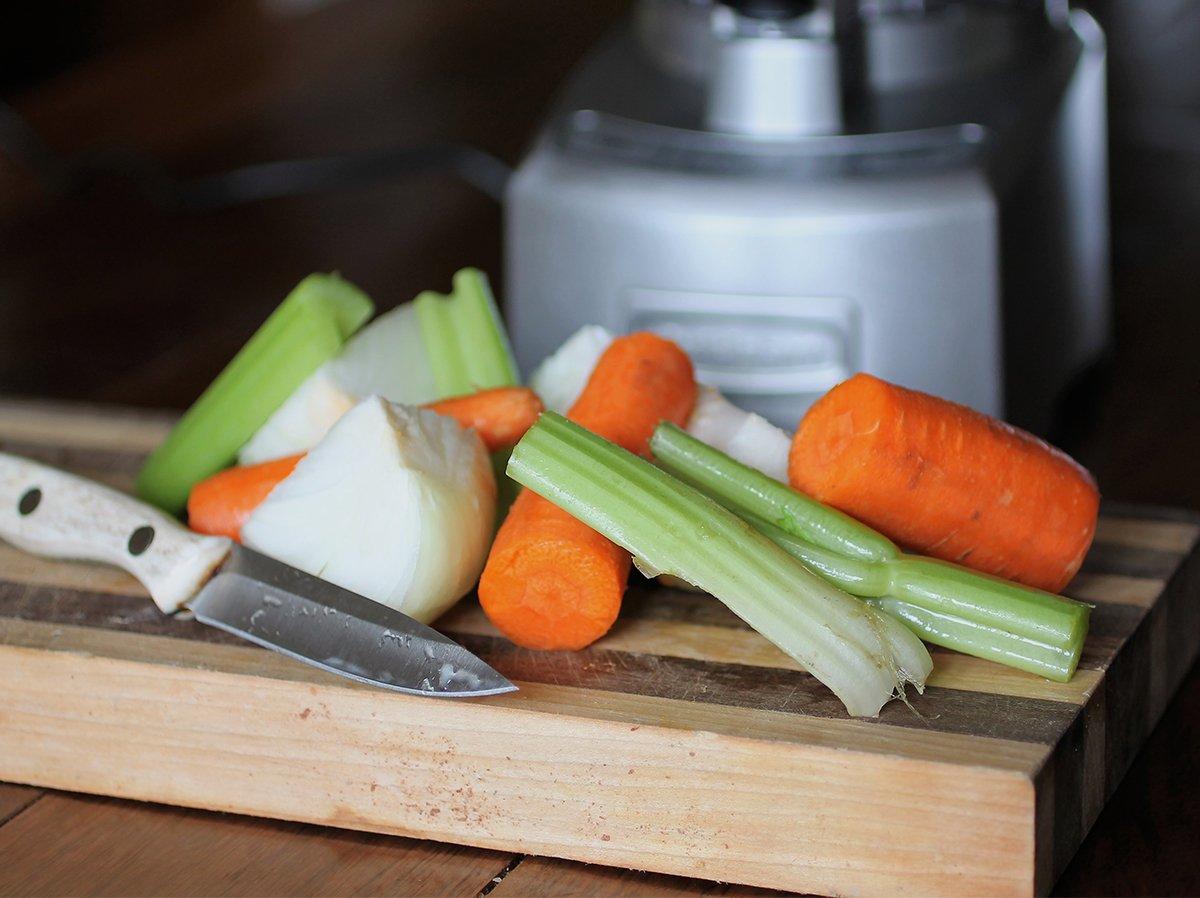 Top the dish with freshly grated Parmigiano-Reggiano or a tangy sheep's milk Pecorino Romano as soon as it gets plated so that the heat from the sauce melts the cheese. We like to serve it over tagliatelle pasta. The long flat noodles really hold onto the sauce.
Ingredients
2 pounds ground venison
4 slices bacon, diced
1 medium onion (finely chopped)
1 stalk celery (finely chopped)
1 large carrot (finely chopped)
4 cloves garlic (minced)
4 tablespoons butter
3 tablespoons olive oil
2 tablespoons tomato paste
1 cup beef broth
1 cup dry red wine
1 (28 ounce) San Marzano tomatoes, crushed by hand
1 bay leaf
1 teaspoon salt
1⁄2 teaspoon black pepper
1 tablespoon dried oregano
1⁄2 teaspoon red pepper flakes
1 cup whole milk or half and half
Parmigiano-Reggiano or Pecorino Romano cheese for grating
1 ½ pounds dry Tagliatelle pasta
Cooking Instructions
Start by adding the olive oil and diced bacon to a heavy pot over medium heat. Render the bacon till crisp. Add the diced onion, carrot, and celery and cook for fifteen minutes, stirring often. Add the ground venison and cook till it is browned through, about 10 more minutes. Add the garlic. Raise heat to medium-high and add wine and beef broth. Cook sauce until wine and broth are mostly evaporated.
Turn heat down to a simmer and add oregano, salt, pepper, and red pepper flakes. Let cook for approximately 20 minutes. Add crushed tomatoes and paste, then bring heat to a boil. After a few minutes, reduce the heat to a simmer.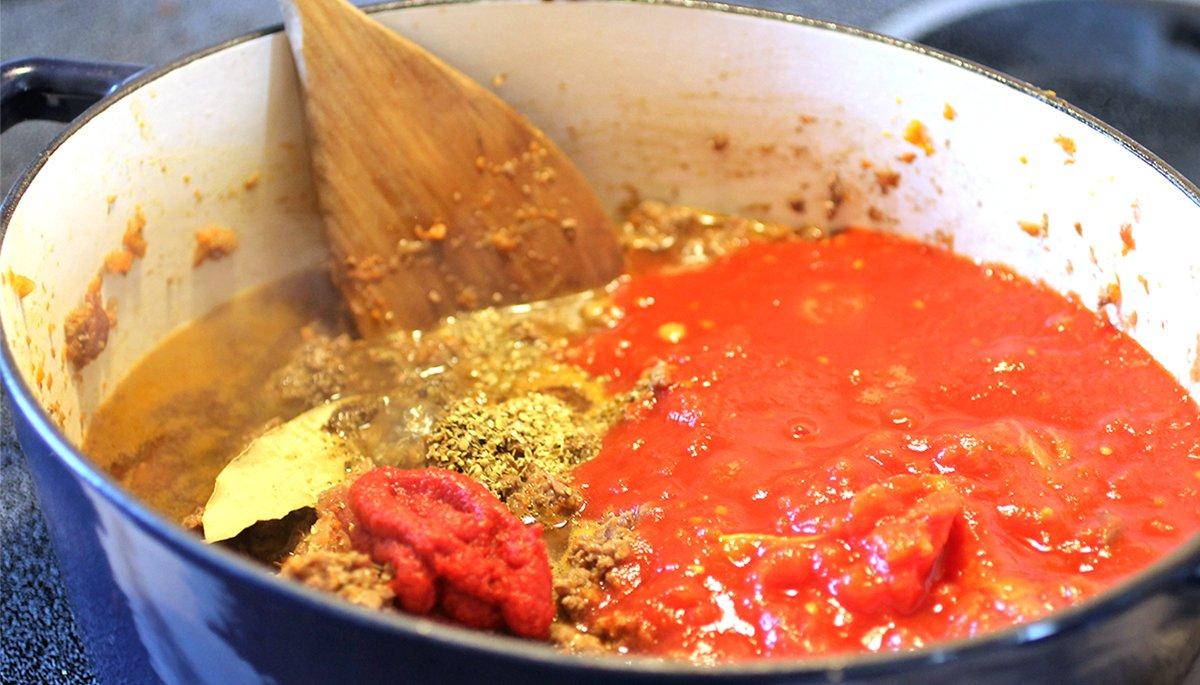 Let sauce simmer (very slowly) partially covered for about 2 to 4 hours (the longer the better), stirring occasionally to prevent sticking.
About 5 to 10 minutes before serving, add milk or cream and butter.
Just before the sauce is finished, bring one gallon of water to a boil, add two tablespoons of salt and the pasta. Cook for eight to 10 minutes or until the pasta is al dente. Top with sauce and cheese just before serving.