Coffee Braised Elk Shanks and Cheese Grits
Elk shanks often get relegated to the burger pile. That's a shame. While the shank portion of the leg, from the knee down to just above the hoof, does have a lot of connective tissue, meaning it can be pretty tough if not prepared correctly, it's that very connective tissue that makes the meat so unctuous when slowly cooked until it melts.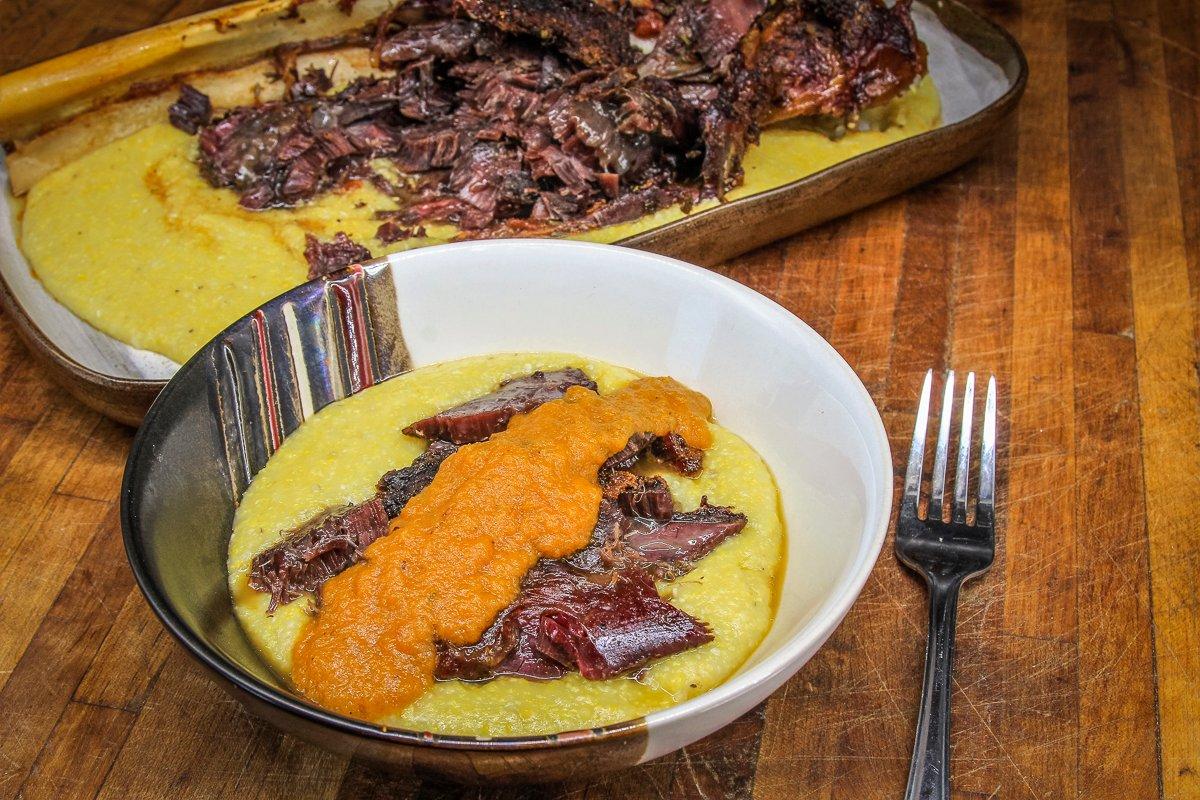 Ingredients
1 to 2 whole elk shanks
Canola or olive oil
2 tablespoons Traeger Big Game Rub
1 tablespoon kosher salt
2 cans fire-roasted chopped tomatoes
2 to 3 carrots, peeled and cut into thirds
2 celery ribs, cut into 3-inch pieces
2 yellow onions, quartered
4 garlic cloves
3 sprigs fresh rosemary
2 bay leaves
1 bunch fresh thyme, tied to hold it together during the cook
2 quarts beef or elk stock
2 cups brewed Death Wish Coffee
Salt and pepper to taste
Cooking Instructions
Coat the shanks well with oil. Sprinkle on a liberal coating of Traeger Big Game Rub and kosher salt. Let the shanks sit at room temperature while you preheat your Traeger Grill to 350 to 400 degrees. Place the shank directly on the grill rack and cook for 45 minutes, flipping once after 25 minutes or so.
Remove the shank from the grill and place directly in a large aluminum baking pan. Add the tomatoes, carrots, celery, onions, garlic, rosemary, bay leaves, thyme, stock, and Death Wish Coffee.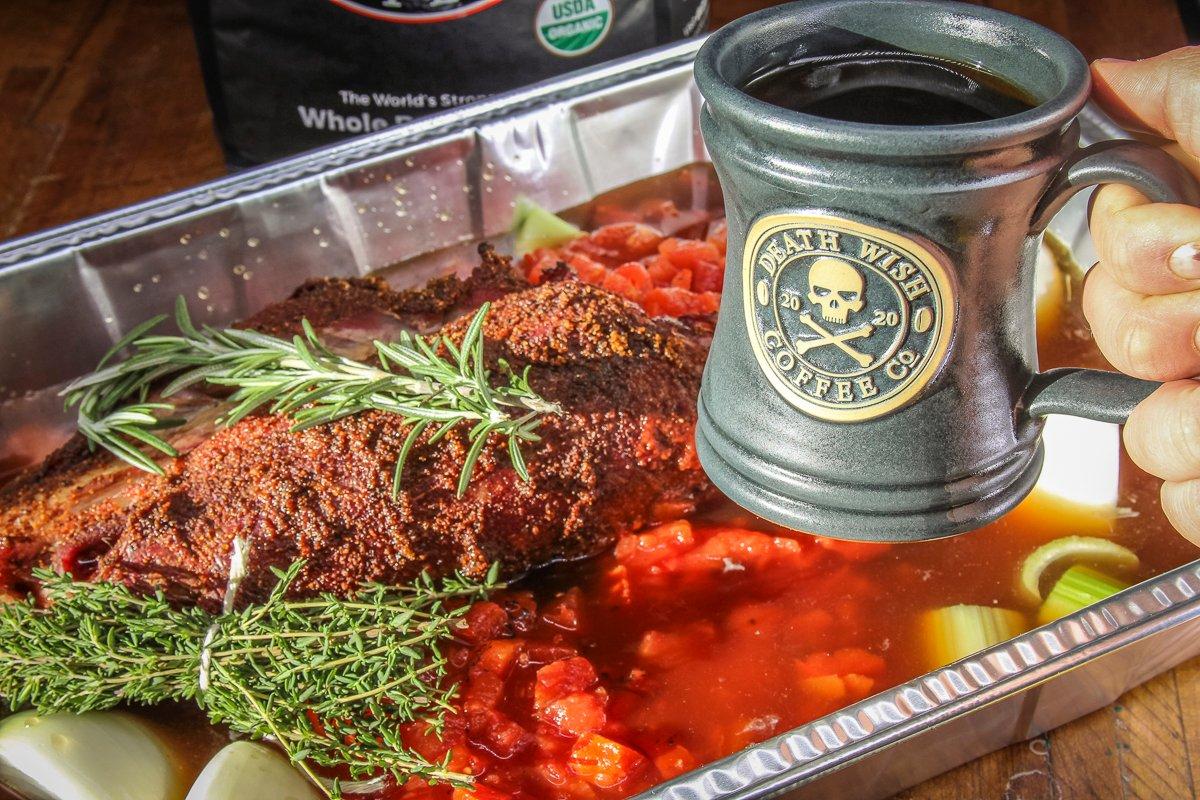 We like to serve the braised shank over cheese grits. Puree the roasted vegetables and a bit of the stock to form a sauce to spoon over the meat. Season with salt and pepper to taste.