Coffee Meringue Cookies with Blackberry Bourbon Compote Recipe
Summertime around here means blackberries. We love the cobblers, the pies, blackberry dumplings, tarts, you name it. I even use them in a sauce for grilled meat. But sometimes, after a long hot summer day, you just want something light and refreshing for dessert.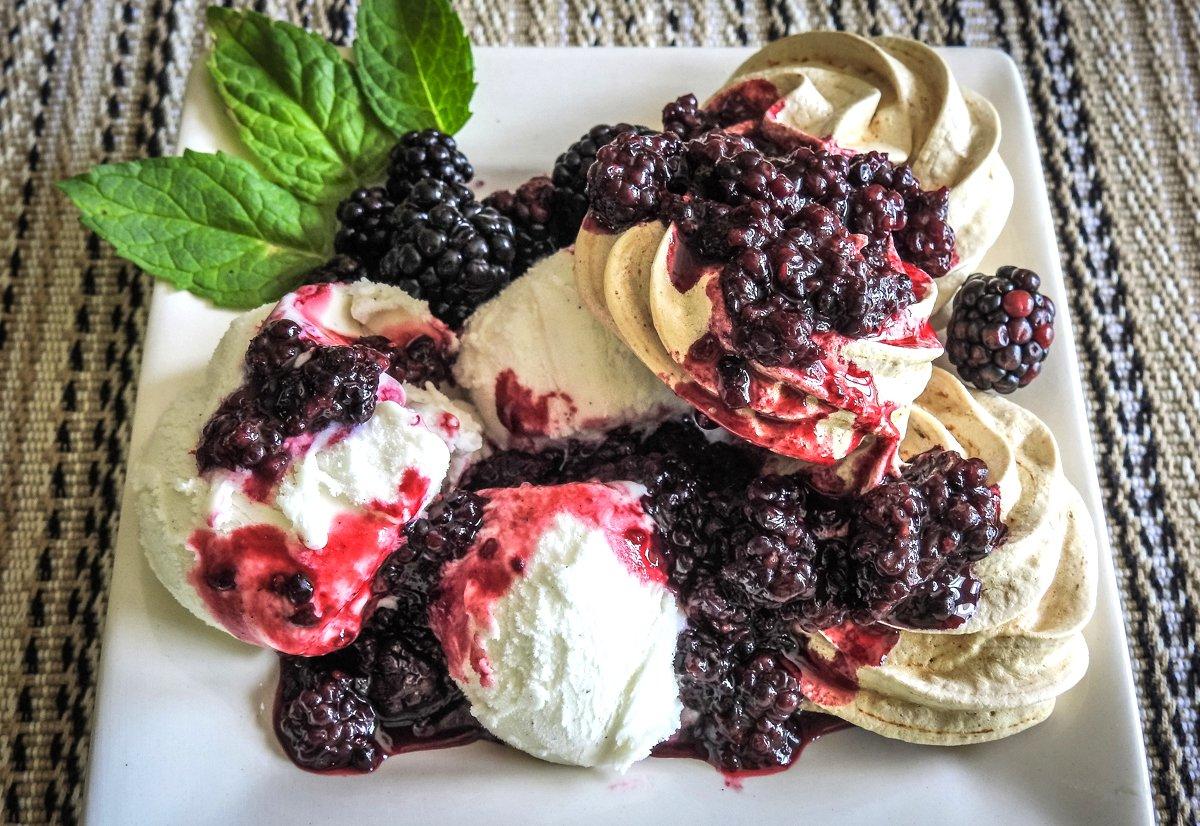 To top the cookies, I make a simple blackberry bourbon compote to spoon over the cookies and a few scoops of ice cream. It makes for a light, fruity, and refreshing dessert, perfect on a warm summer evening. Save a few fresh berries to sprinkle over the top.
Ingredients
Michaela's Coffee Meringue Cookies
4 large egg whites, not even a speck of yolk
1 cup light brown sugar
2 tablespoons instant coffee crystals
1/4 teaspoon cream of tarter
pinch of salt
Blackberry Bourbon Compote
3 cups blackberries
1 cup sugar
1 cup water
2 tablespoons Evan Williams Bourbon
pinch of allspice
pinch of salt
Cooking Instructions
These cookies take a bit to make and cook, but they are worth it. Start by beating the egg whites in a mixer until they begin to froth. Slow the mixer and add cream of tarter and pinch of salt. Speed mixer back up and beat until creamy. Slow the mixer to low and slowly sprinkle in sugar and coffee crystals. Beat on high until the egg whites are a stiff foam and will hold a peak at the end of the beater.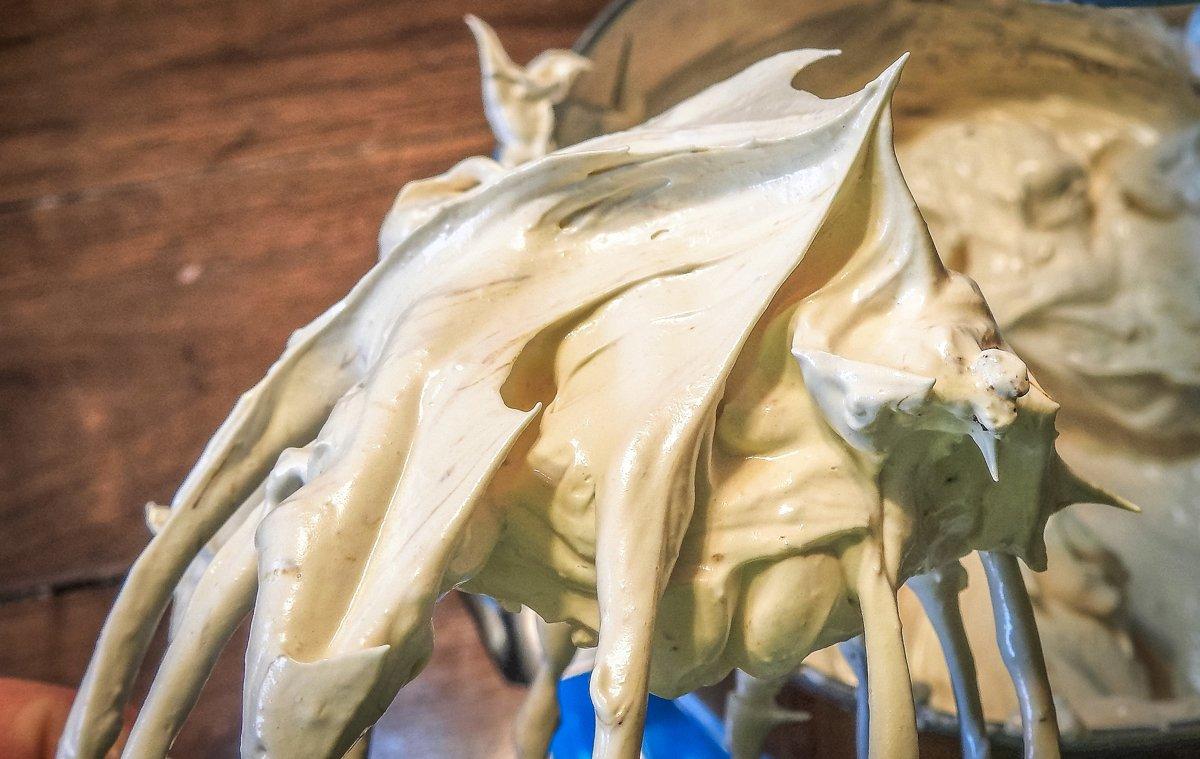 Bake the cookies at 200 degrees Farenheight for 1 hour 50 minutes. If you have more than one tray on separate shelves, rotate them halfway through the cooking time.
Allow to cool before removing the cookies from the pan.
While the cookies bake, combine all the compote ingredients in a medium saucepan. Over medium heat, bring the mixture to a simmer, stirring often. Reduce heat and allow the mixture to simmer for 20 minutes or until it starts to thicken slightly. Stir often to prevent sticking.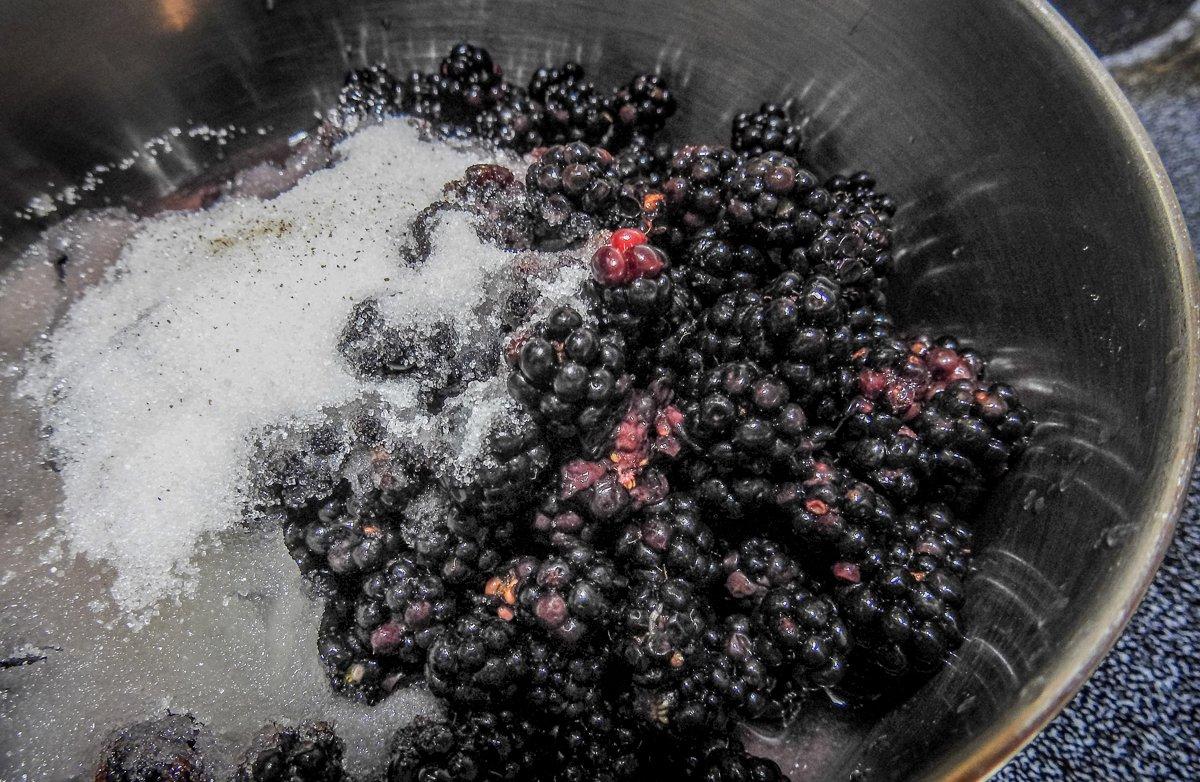 Plate the dessert by placing a few cookies alongside some good vanilla ice cream and spooning over the blackberry compote. Garnish with fresh blackberries and a few mint leaves if desired.