Corned Venison Heart Breakfast Hash
Corned venison heart tastes great by itself, piled on a sandwich or served on a cracker, but one of our favorite ways to use it is cubed up and tossed into a hearty breakfast hash with potatoes, peppers, onions, and cheese. Top it with a fried egg for the perfect hearty camp or home breakfast that will stick with you all day.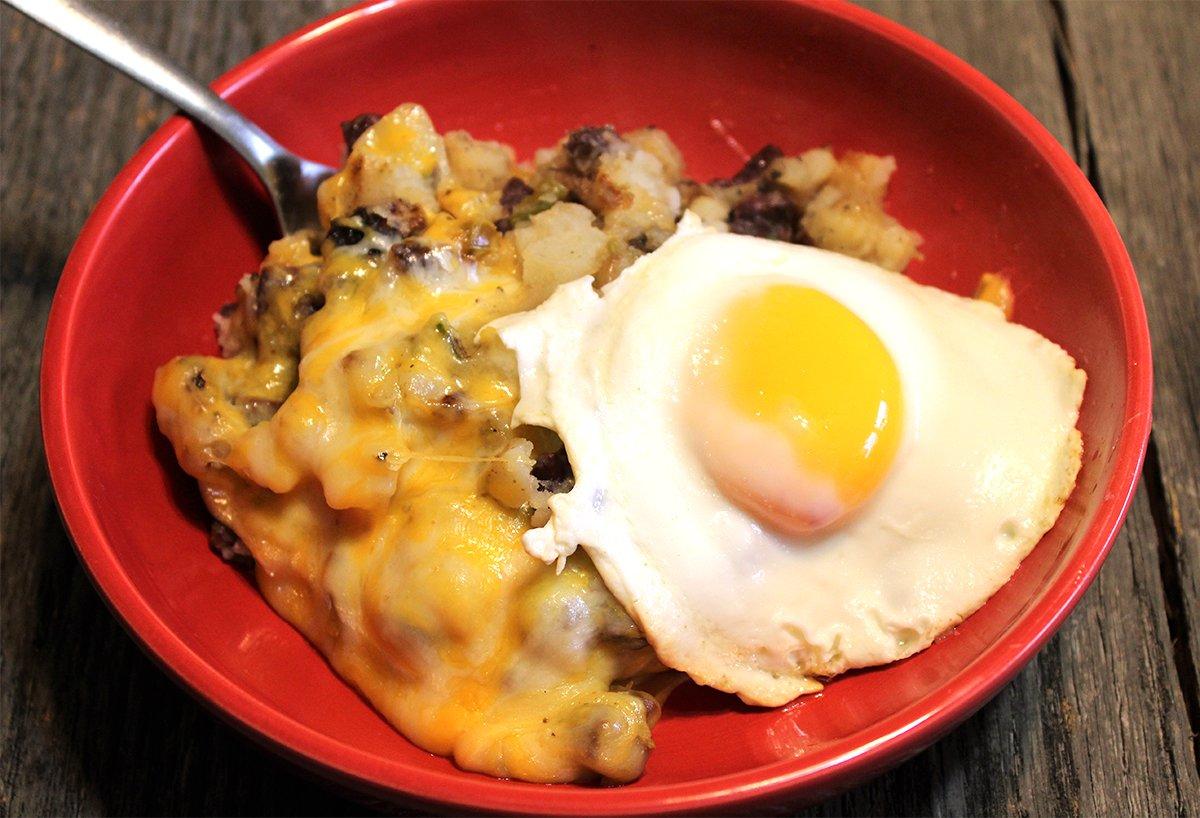 Ingredients
1 pound of corned venison heart, diced
1 bag (32 oz) of frozen hash browns, southern style, diced
2 bell peppers, chopped
1 onion, chopped
1 cup shredded cheddar cheese
1 teaspoon cajun seasoning
salt and pepper to taste
1 fried egg per person
2 tablespoons oil for frying
Cooking Instructions
Use a cast iron skillet for this one, and don't be afraid to let it cook for a bit without stirring so that a nice crust forms on the potatoes. Start by heating the pan over medium-high heat. Add the peppers and onions. Stir for three to five minutes until they start to soften. Add the potatoes and corned heart. Reduce the heat to medium and continue to cook, stirring occasionally, for 10 to 15 minutes. Add the cajun seasoning, salt and pepper to taste. Scrape the potatoes from the bottom of the pan as you stir to prevent burning.