Crab-Stuffed Whole Flounder
I'm a big fan of flounder. A Gulp shrimp on a 1/4-ounce jighead bounced along the sandy bottom of the Apalachicola Bay usually yields a keeper or two. And if it's the right time of year and the conditions are right, you can't find a much better time on the water than a nighttime flounder gigging trip.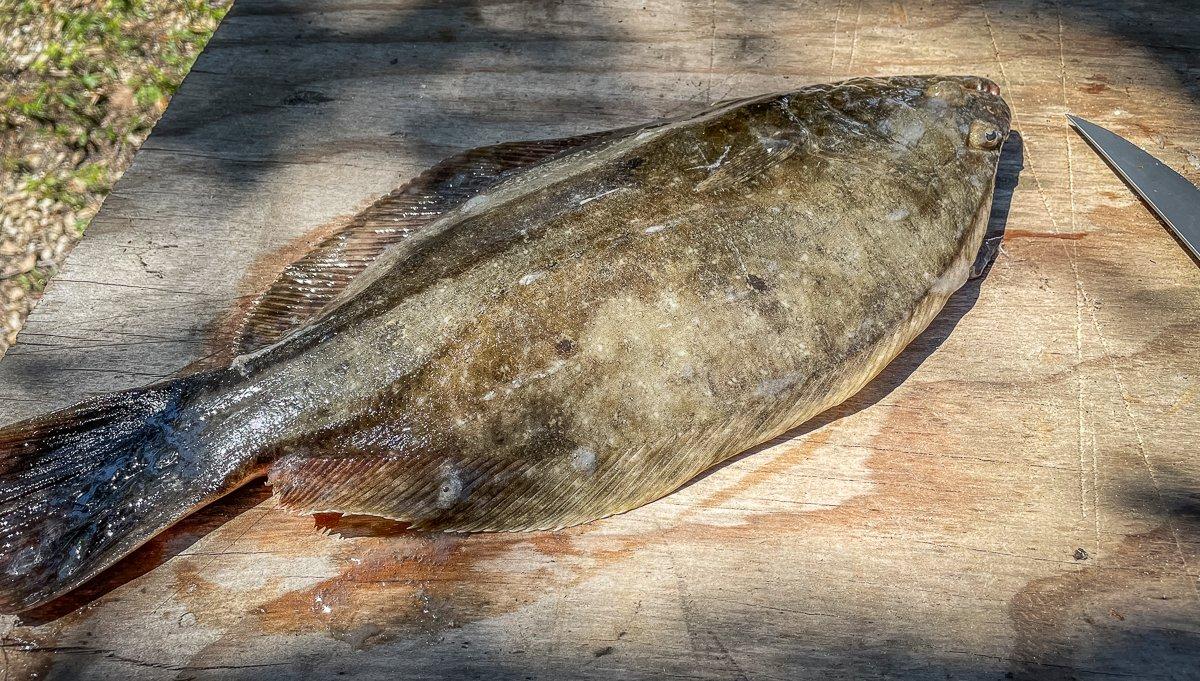 For this recipe, you can leave the head on or take it off. It's personal preference. My wife has this thing about her food looking back at her, so I normally take the head off right behind the gill plate. This also allows you to reach in and remove the intestines without splitting the belly open.
(Gig a flounder at night: Realtree USB Rechargable LED Neck Light)
Scale the flounder on both sides and give it a good rinse with a hose. Take a sharp fillet knife and slice down the center of the top of the flounder from front to tail. Cut just down to the spine. Next, turn your fillet knife and cut toward both top and bottom of the flounder, following along the rib bones. Stop your cut just before reaching the skin. This allows you to unfold the halves of the flounder to form a pocket for stuffing full of the crabmeat we pick from the blue crabs we catch each day in our crab traps off the dock.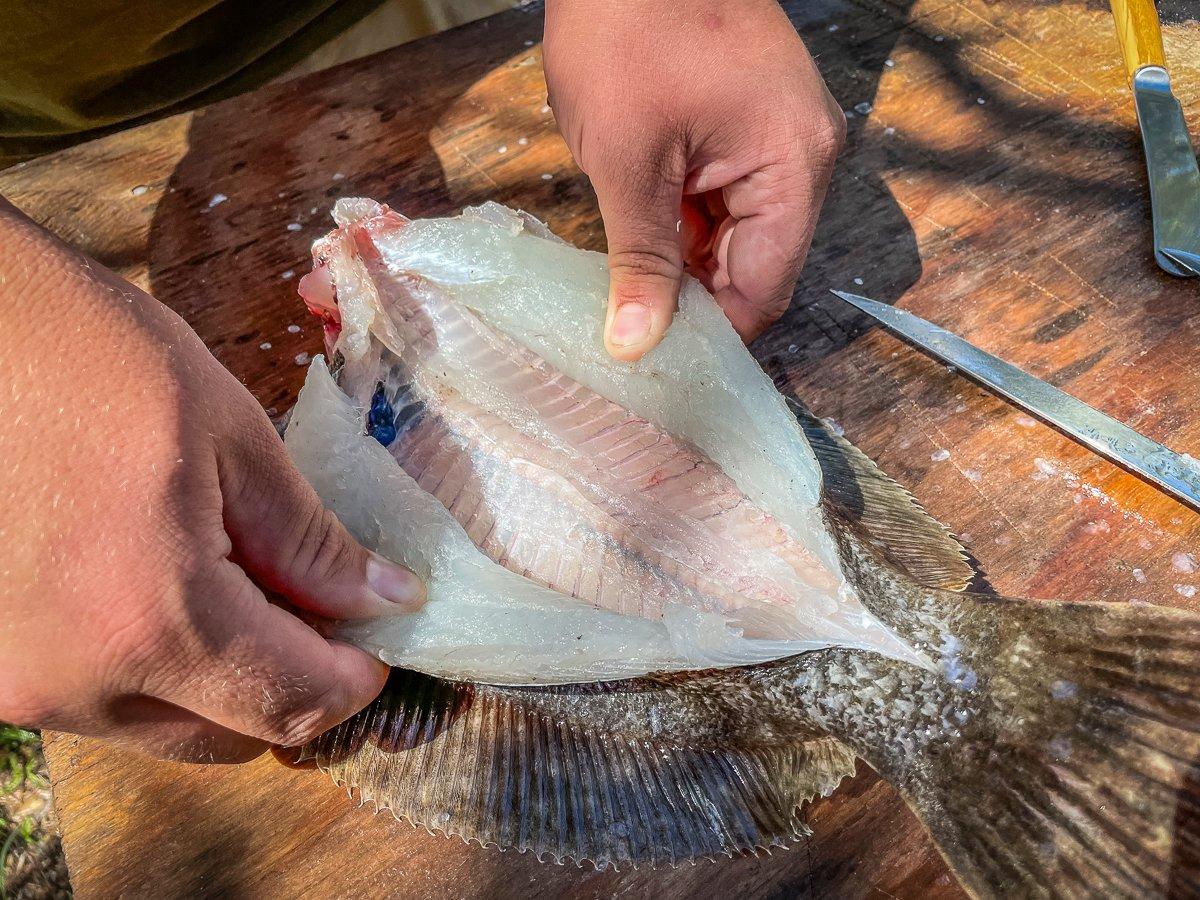 Ingredients
1 large flounder, 16- to 20-inch range
Seasoning of choice, such as Everglades All-Purpose Seasoning
Crabmeat Stuffing
3/4 to 1 pound lump blue crab meat, picked free of any bits of shells
1 cup breadcrumbs
2 teaspoons salt
1 teaspoon dried parsley
1/2 teaspoon garlic powder
1/2 teaspoon onion powder
2 sticks butter, melted

Cooking Instructions
Place the fish on a baking sheet. Prepare the flounder for stuffing. Mix the breadcrumbs, salt, parsley, and garlic and onion powder. Stir the seasoned breadcrumbs into the crabmeat.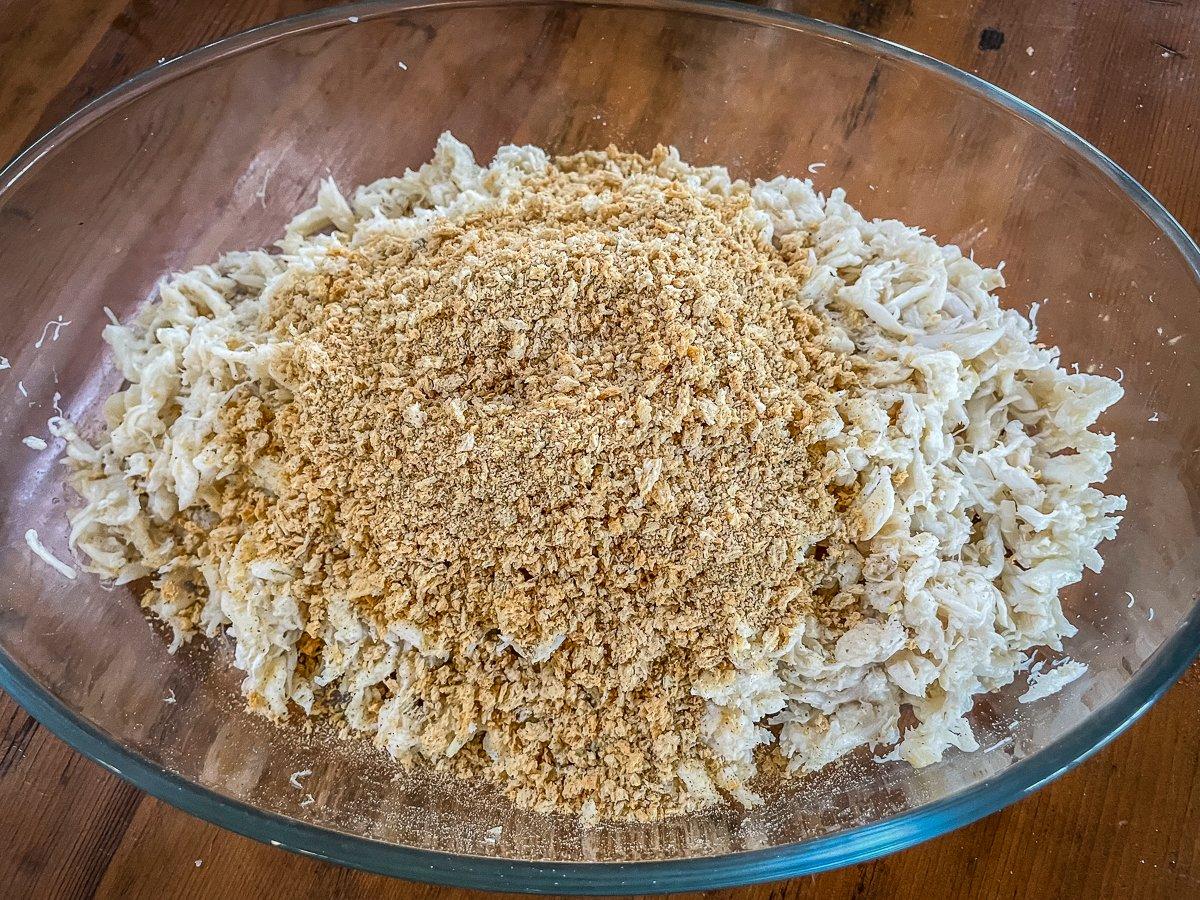 Fold open the top and bottom of the cleaned flounder. Season the fish with Everglades All-Purpose Seasoning blend. Mound over the crabmeat stuffing and pat it into a dome.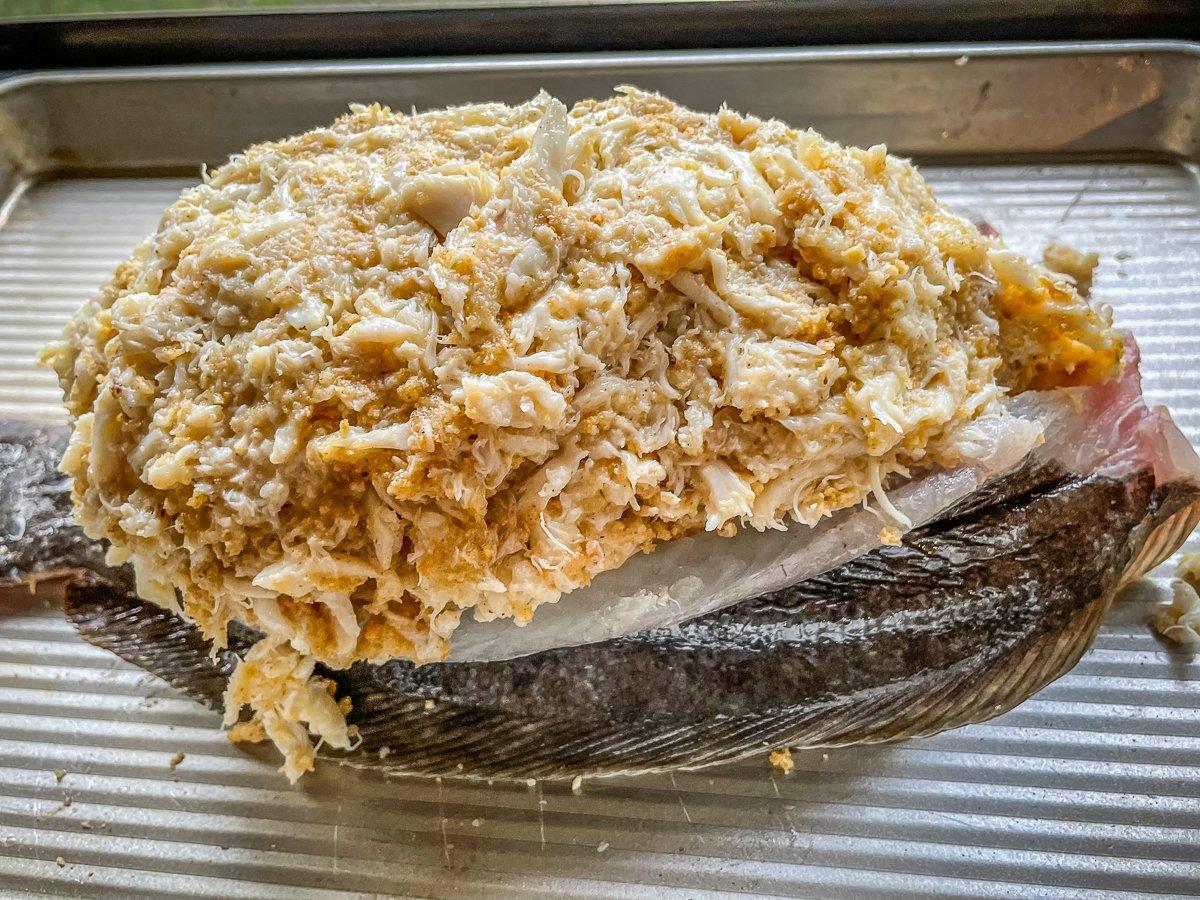 Place the fish in a preheated 350-degree oven. Bake for 45 to 60 minutes or until the crabmeat is golden brown and just cooked through.