Crawfish boil season is in full swing right now. As the season progresses and early crawfish cravings begin to become sated, we sometimes find ourselves with a few leftovers. I like to remove the tails and refrigerate until the next day, then go ahead and peel them for recipes like this.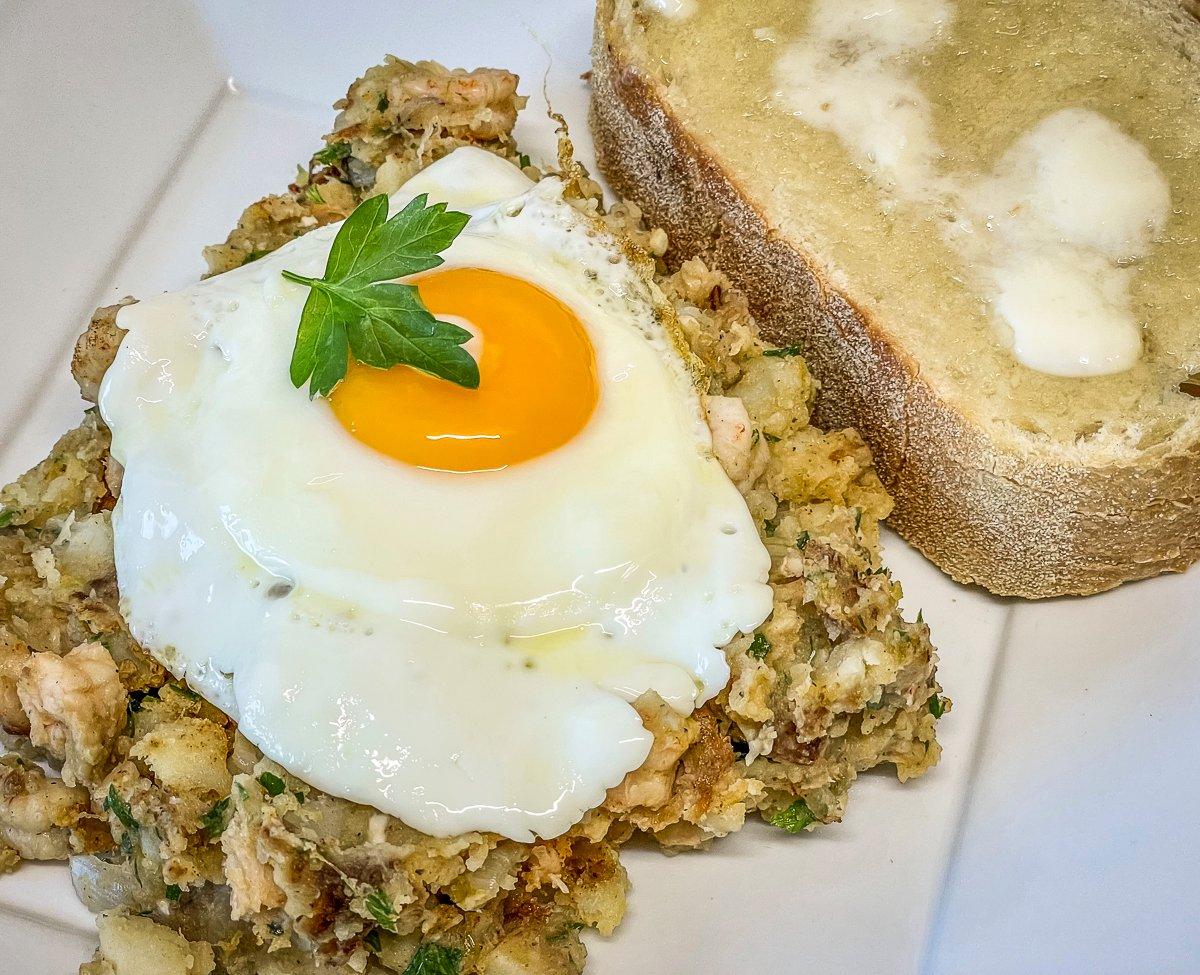 Spicy crawfish tails might not be the first thing that comes to mind when you think of breakfast, but they are the perfect protein for this hearty skillet breakfast hash. If you run across a few pieces of leftover sausage, go ahead and dice those up to add as well.

You can dice up whole potatoes, white or yellow, or just make it easier by picking up a bag of frozen diced hash brown potatoes at the market. We plate by topping a mound of hash with a soft fried egg. Serve with toast or a biscuit.
Ingredients
2 cups, or about 1 pound, peeled crawfish tail meat
2 tablespoons olive oil
2 tablespoons butter
1 bag (32 ounces) frozen diced hash brown potatoes
1 small yellow onion, diced
Salt, as needed
1/4 teaspoon freshly ground black pepper, plus more as needed
1 can (7 ounces) fire-roasted green chile peppers, drained
4 cloves garlic, finely chopped
1/2 small bunch fresh parsley, chopped
1 ounce Parmesan cheese, finely grated (about 1/4 cup), plus more for serving
1/2 teaspoon sweet paprika
Cooking Instructions
Start by adding the olive oil and butter to a large skillet over medium heat.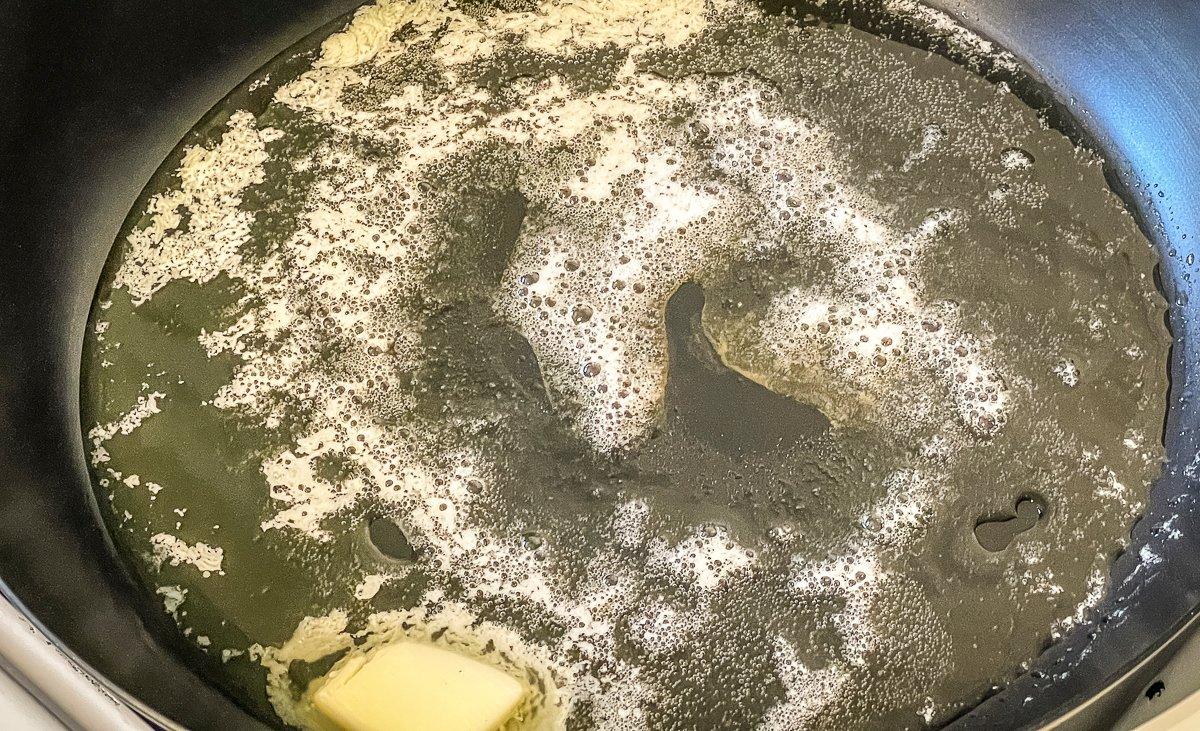 Once the oil is hot, add the potatoes and onion. Cook until the potatoes are almost cooked through and starting to get crispy around the edges. Salt and pepper to taste.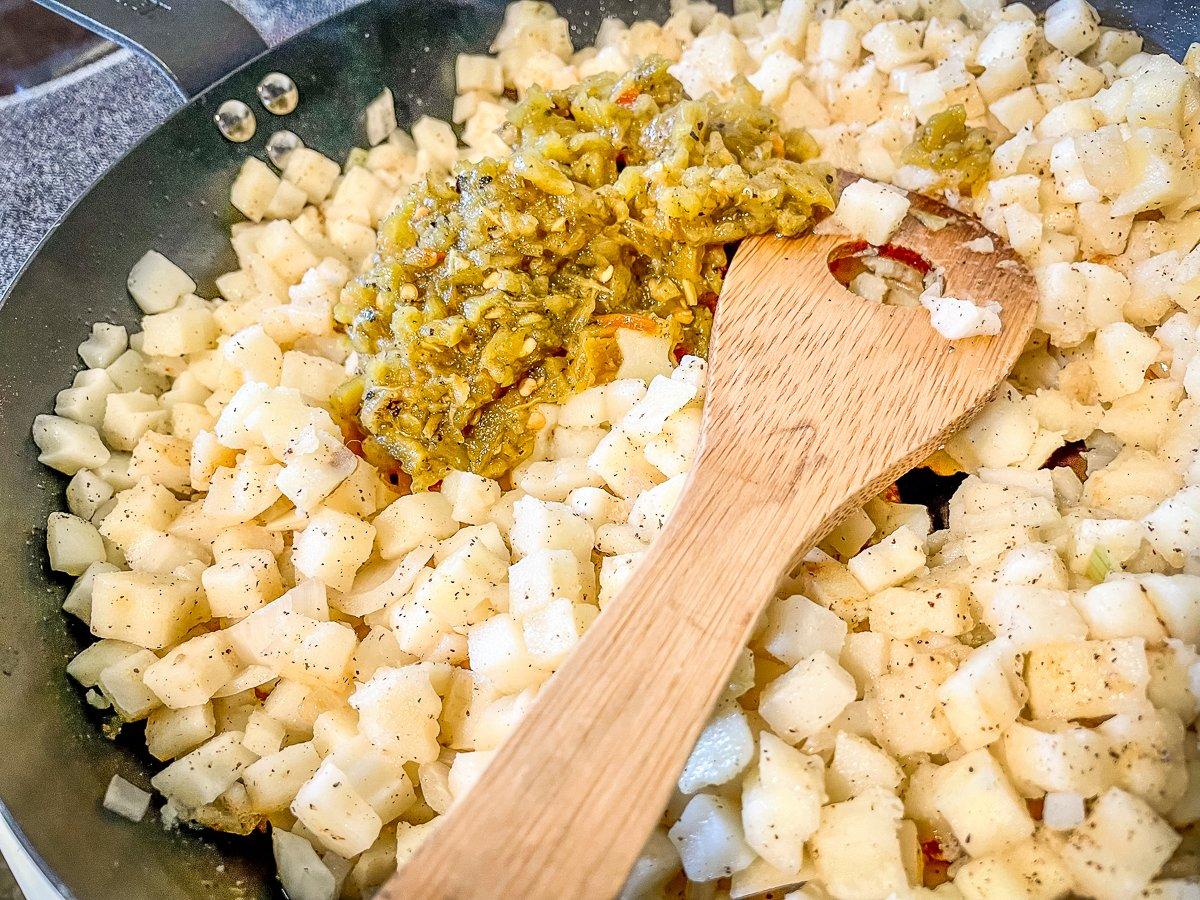 Add the roasted green chile peppers and garlic. Continue cooking until the potatoes are crisp.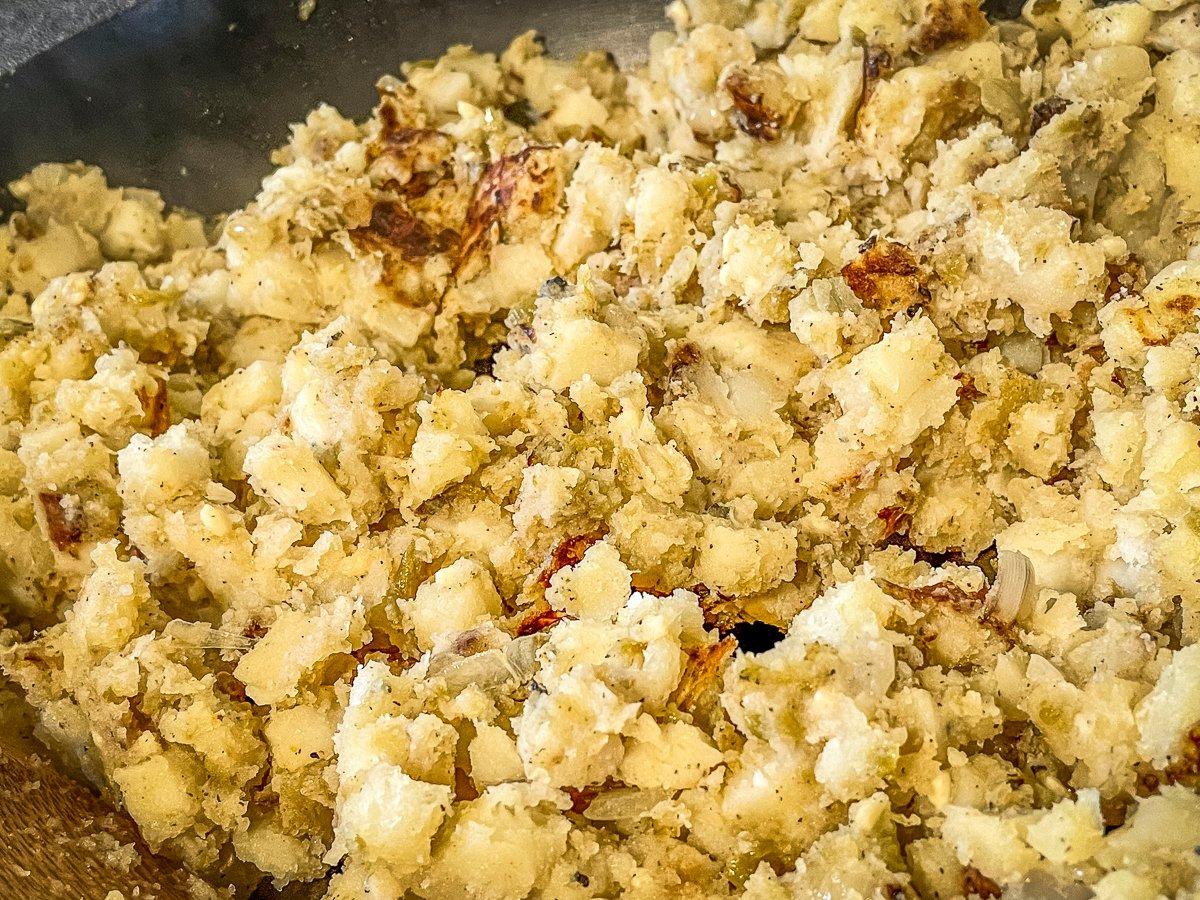 Add the crawfish tails. Stir well. Continue cooking until the tails are heated through and the potatoes are done.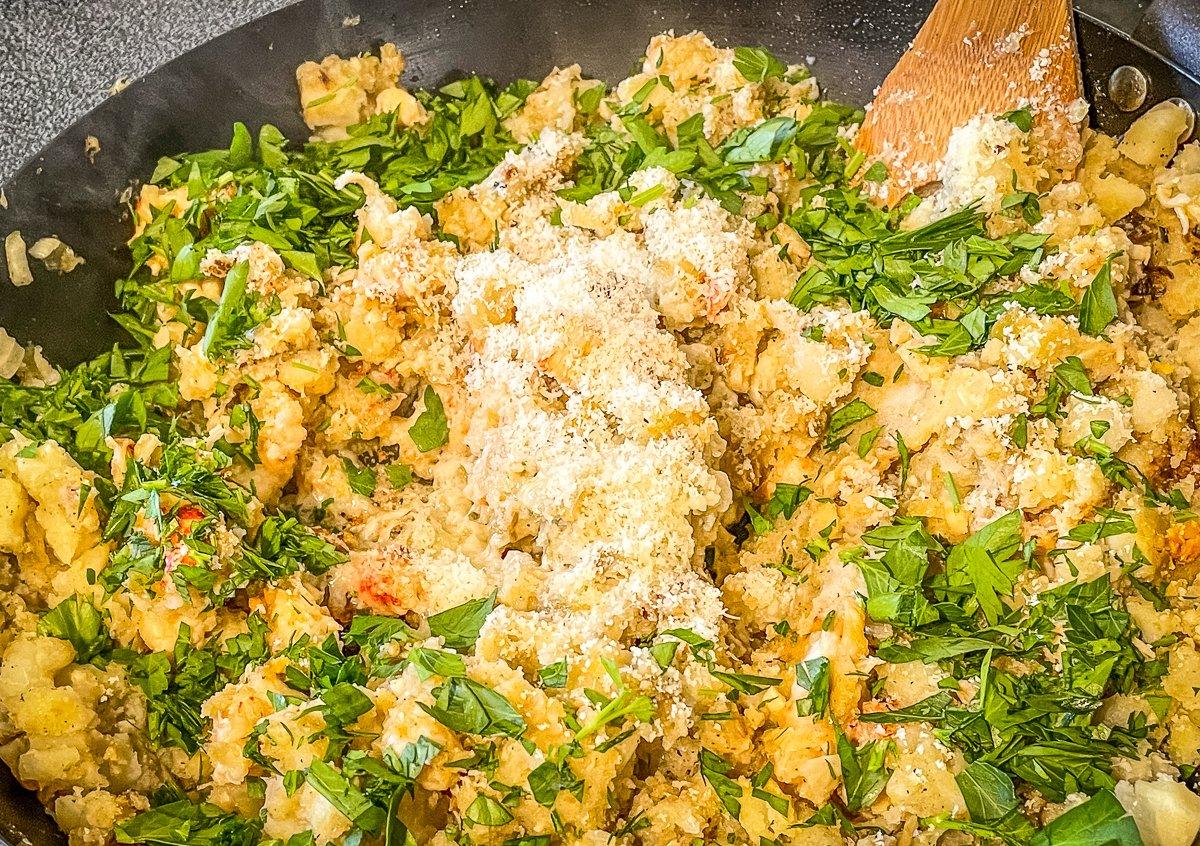 Stir in the chopped parsley and sprinkle on the paprika and Parmesan cheese. Stir well. Top with a soft fried egg for serving.