My favorite chowder, bar none, is the clam chowder from Tony's Seafood, a little spot down in Cedar Key, Florida. I'm not alone in my appreciation. The restaurant has sent a team up to the World Chowder Cookoff in Newport, Rhode Island, and won. Multiple times. My second favorite doesn't have any seafood at all. It's the corn chowder from the Old Mill Restaurant down in Pigeon Forge, Tennessee. This recipe is my take on a combination of the two.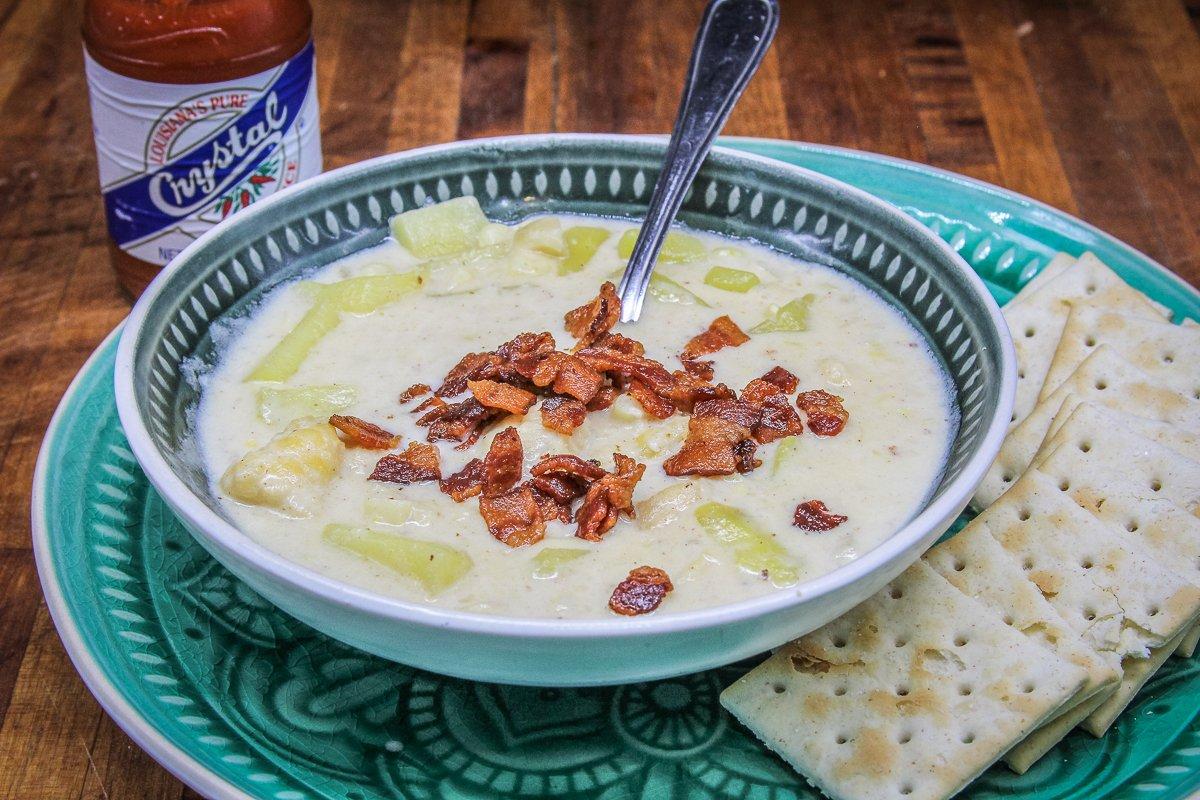 Since fresh clams are hard to come by here in Kentucky, we substitute catfish for the protein. The corn is Silver Queen that came from the summer garden, but frozen or even canned sweet corn from the supermarket will work just fine. This hearty chowder will warm up and satisfy your family.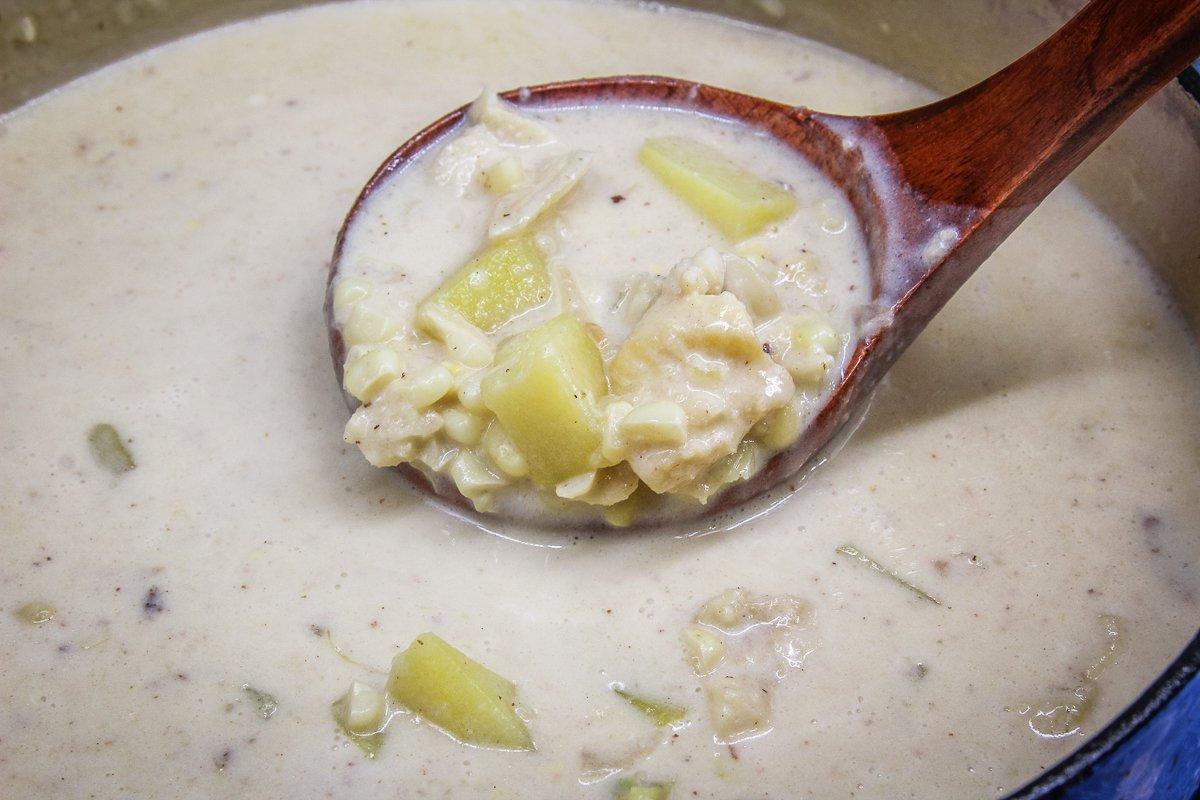 Ingredients
1 pound catfish fillets, cut into 1-inch pieces
4 thick-cut bacon strips
1 large onion, chopped
1 garlic clove, minced
1 pound Yukon Gold potatoes, peeled and cubed
1 pound frozen or canned sweet corn
1 cup water
1 bottle (8 ounces) clam juice
1 tablespoon Better Than Bouillon chicken base
1/2 teaspoon white pepper
1/4 teaspoon dried thyme
2 cups half-and-half or heavy cream, divided
1/3 cup all-purpose flour
Cooking Instructions
Pat the catfish fillets dry, then cut them into 1-inch pieces.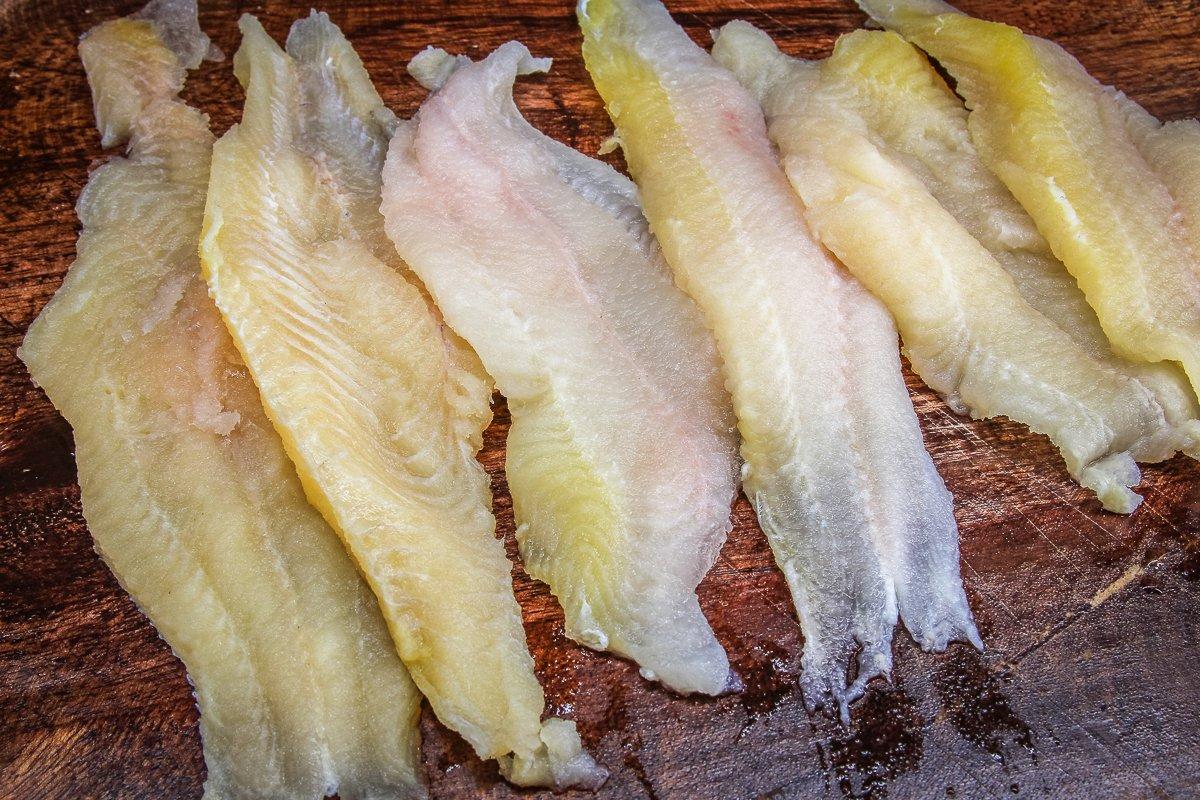 In a Dutch oven, cook bacon over medium heat until crisp. Remove to paper towels to drain and set aside. Saute the onion in the bacon drippings until tender. Add garlic and cook 1 minute longer. Stir in the potatoes, corn, water, clam juice, chicken base, pepper, and thyme. Bring to a boil and cook for 5 to 10 minutes.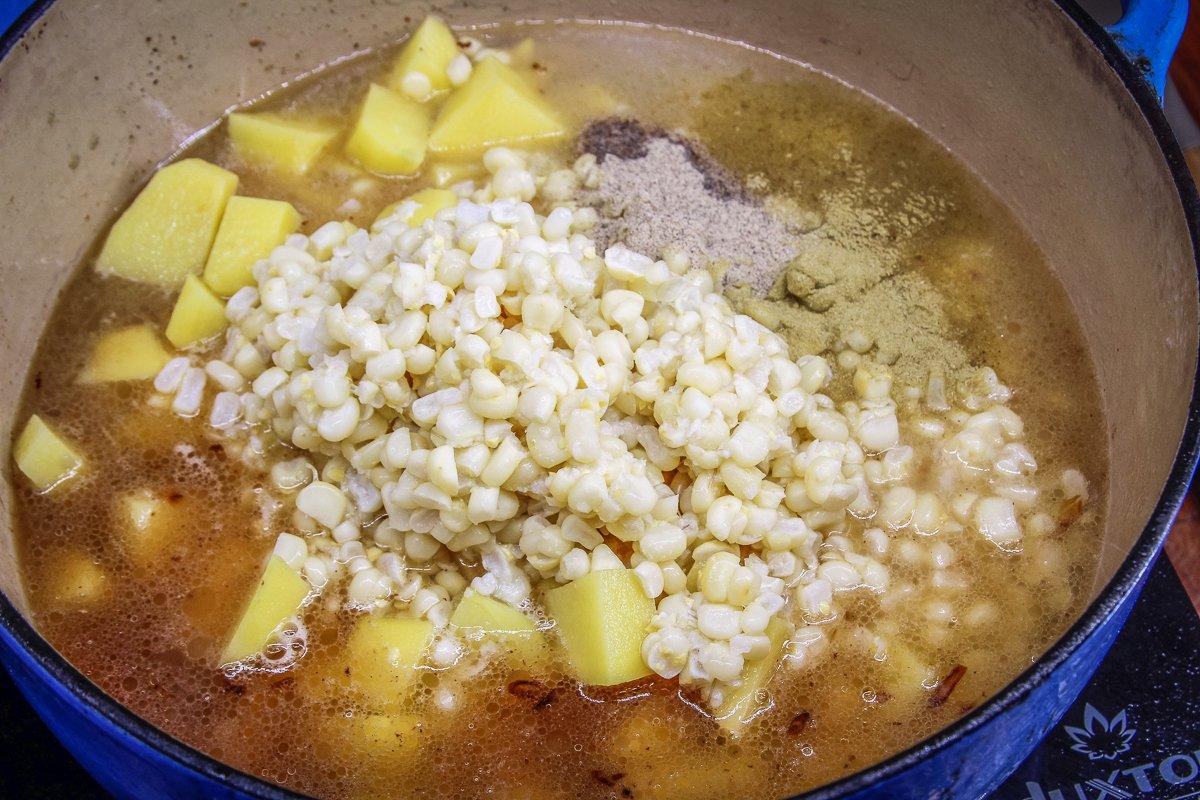 Reduce the heat to a simmer and add the catfish and 1 cup of the cream or half-and-half. Continue cooking at a simmer, uncovered, until potatoes are tender and the fish is cooked through, about 15 to 20 minutes.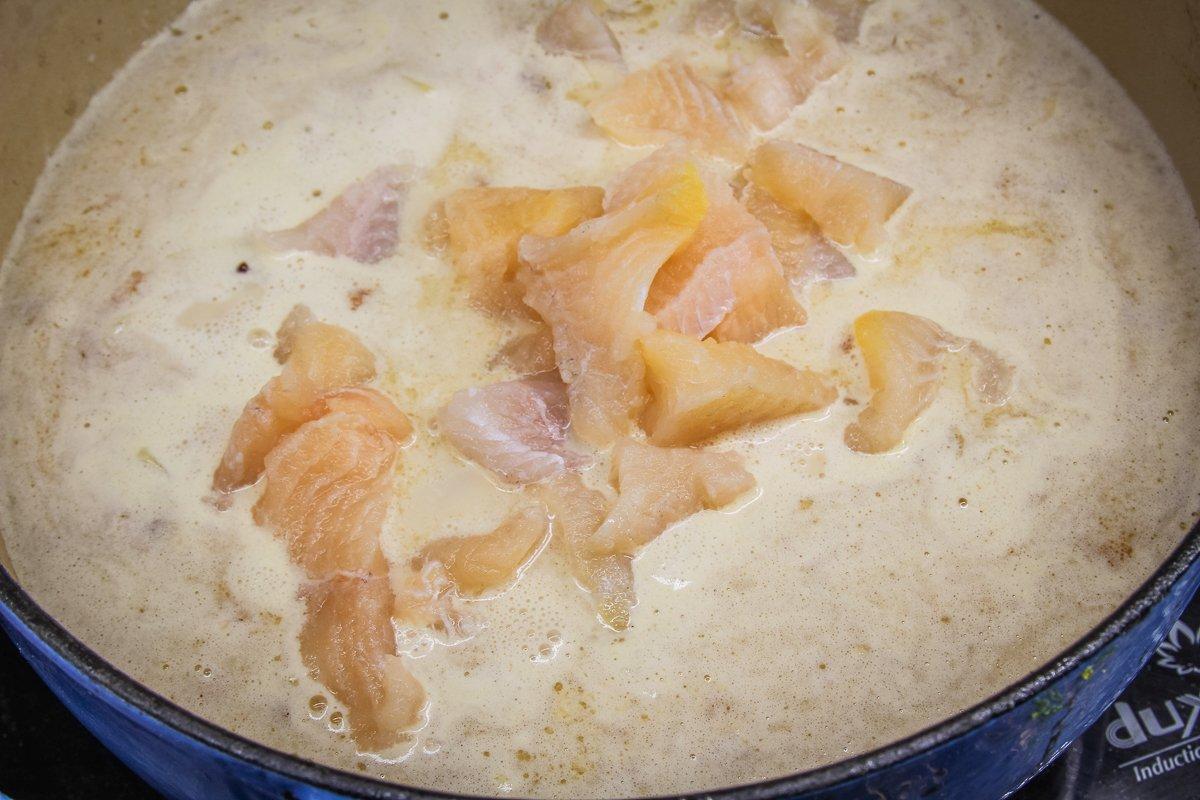 Whisk the flour into the remaining cup of cream or half-and-half and stir into the chowder. Turn up heat and bring the mixture to a light boil for 5-10 minutes longer to cook the flour and allow the chowder to thicken.