Crunchy Asian Wild Turkey Napa Salad
Friends and family scoff a bit when they hear me say I enjoy a salad from time to time. That said, when the fresh lettuce and Napa cabbage starts to roll in come spring, I like to take advantage. As long as it has enough meat on it, that is.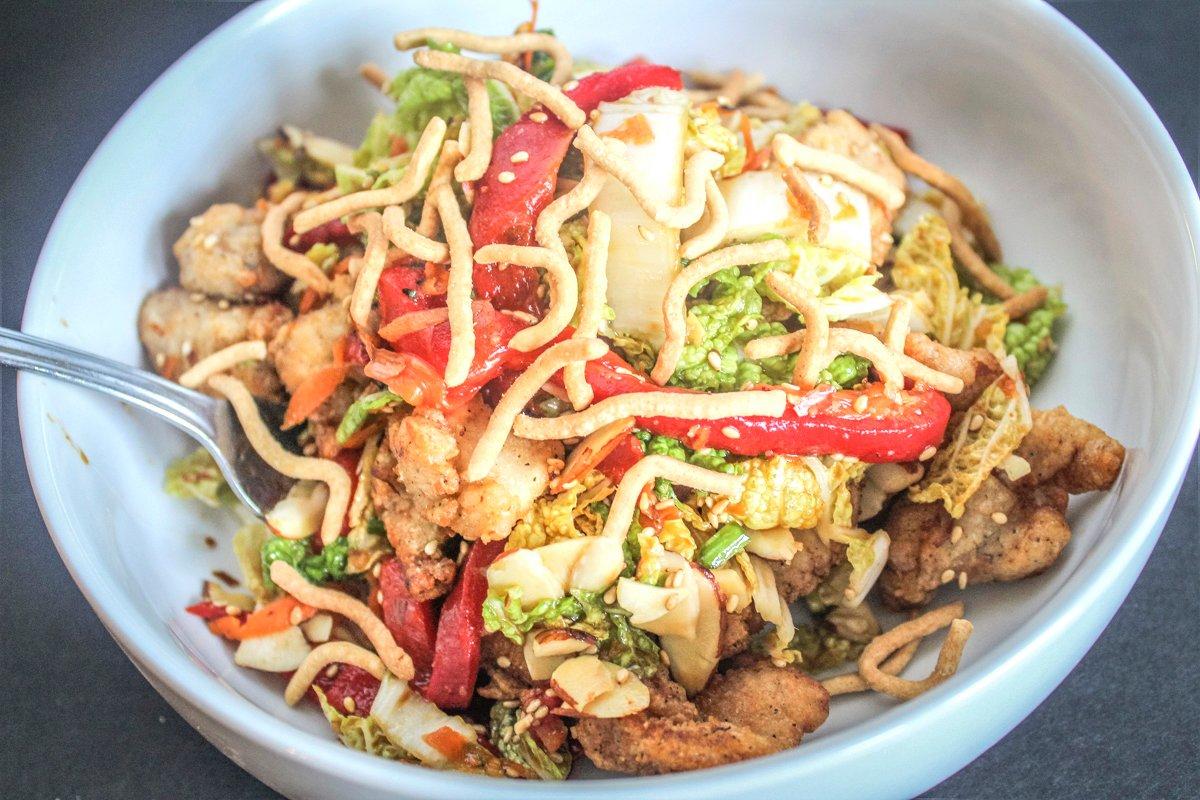 The easiest way to combine the dressing ingredients is to add everything to a jar, screw on the lid, and shake it up for about 30 seconds to emulsify. Just pour the dressing straight from the jar to the salad.
Ingredients
1 side of a wild turkey breast, cut into strips
1 cup Kentucky Colonel or other seasoned flour
Vegetable or peanut oil for frying
Salad
1 head Napa cabbage, cut into strips
1 bunch Chinese chives, diced
2 carrots, shredded
1 cup roasted bell pepper, cut into strips
1/2 cup sliced almonds
1/4 cup sesame seeds
1 cup crunchy chow mein noodles
Dressing
2 tablespoons soy sauce
2 tablespoons vegetable oil
2 tablespoons sesame oil
2 tablespoons hoisin sauce
1 teaspoon oyster sauce
1/4 cup rice wine vinegar
1 teaspoon sriracha sauce
1 clove garlic, finely minced
1/2 teaspoon fresh ginger, minced
Cooking Instructions
Dredge the wild turkey strips in the seasoned flour. Heat a quarter inch of oil in a skillet at medium-high. Fry the turkey strips, in batches, for three to four minutes per side till just cooked through. Remove and drain on paper towels or a folded brown paper bag.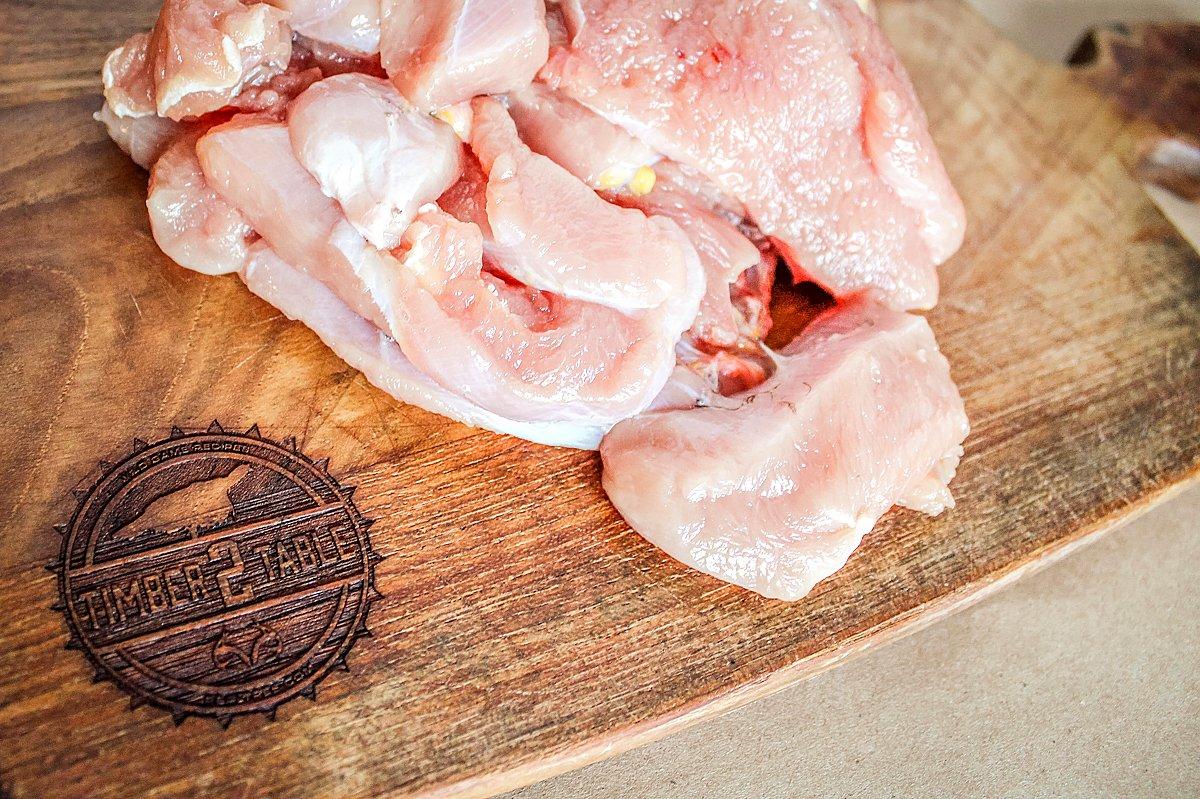 Combine dressing ingredients in a jar and shake well to emulsify the dressing.
To assemble the salad, toss the cabbage, carrots, chives, and peppers together. Drizzle on the dressing and toss to coat everything well. Toast the almonds and sesame seeds in a dry pan until you just start to smell them cooking. Top the salad with wild turkey strips, almonds, sesame seeds, and chow mein noodles.