Deep-Fried Bluegill Rangoons Recipe
When it comes to Chinese restaurants, crab rangoons reign supreme for me as an appetizer. In fact, I tend to judge a new restaurant by the quality of their rangoons. Simple recipes like these only shine when great care is taken to do them well.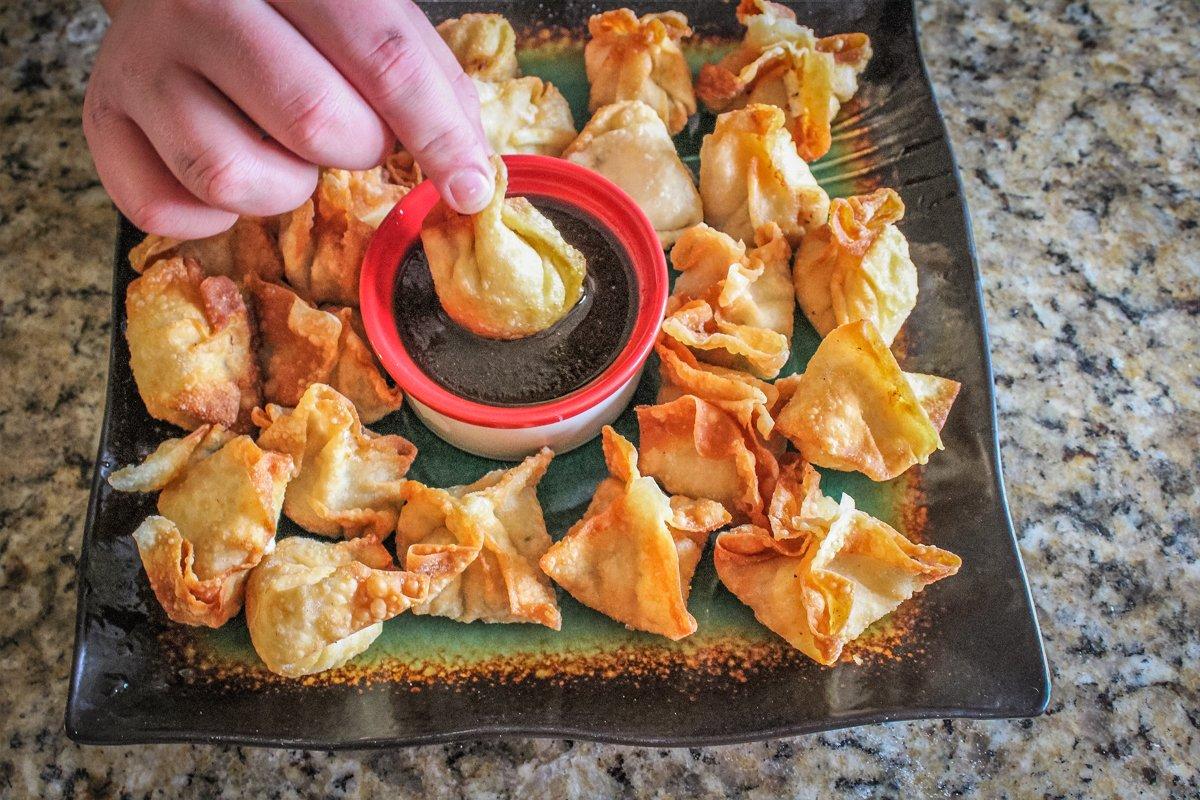 You can make your own rangoons at home and, most of the time, they will be better than any you find in a restaurant. Instead of the traditional crab (usually not even real crab, but artificially flavored imitation crab), we use grilled bluegill fillets. Season them any way you like, but the Floribbean Rub from Chef of the Future is one of our favorites for grilling fish. The website describes it as subtle flavors of the Caribbean Islands, Florida and the Gulf Coast with a base of Fine Espresso, Cocoa, and Chipotle' Pepper, with a touch of Sassafras. I love it on anything grilled.
Ingredients
1 block cream cheese (8 ounce), softened
2 green onions, finely chopped
1 cup chopped grilled bluegill or crappie fillets
2 teaspoons minced garlic
1 teaspoon powdered sugar
1 package wonton wrappers
Oil for deep frying
Dipping sauce
2 tablespoons soy sauce.
1 tablespoon Hoisin sauce
3 tablespoons rice wine vinegar
1 tablespoon Sriracha Hot Chile Sauce
2 teaspoons sesame oil
1 -2 tablespoons honey
Cooking Instructions
Season the bluegill (or any flaky white fish) well. Arrange them in a single layer on the Traeger Grill rack and place on the grill at 350 degrees. The fillets only take a few minutes, 5 to 10, to turn opaque and begin to flake apart. Remove the fish from the grill and allow it to cool.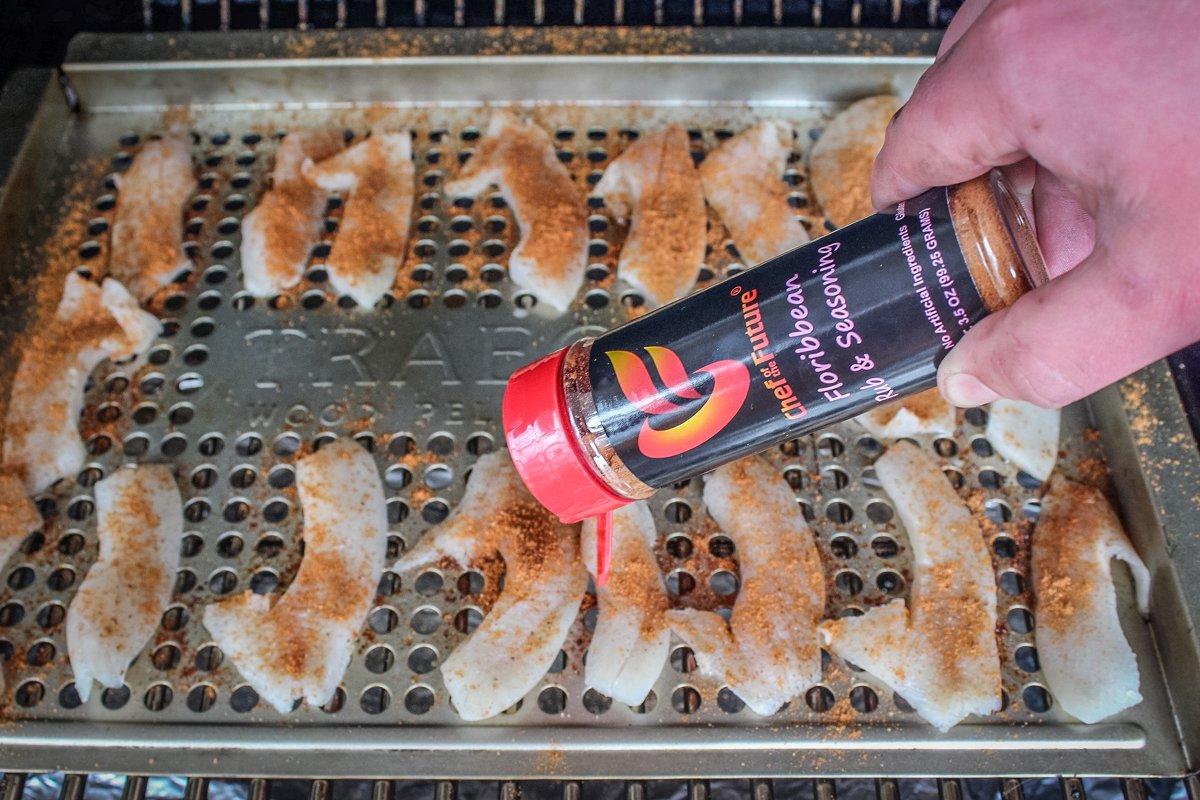 Spoon a teaspoon of the filling into the center of a wonton wrapper.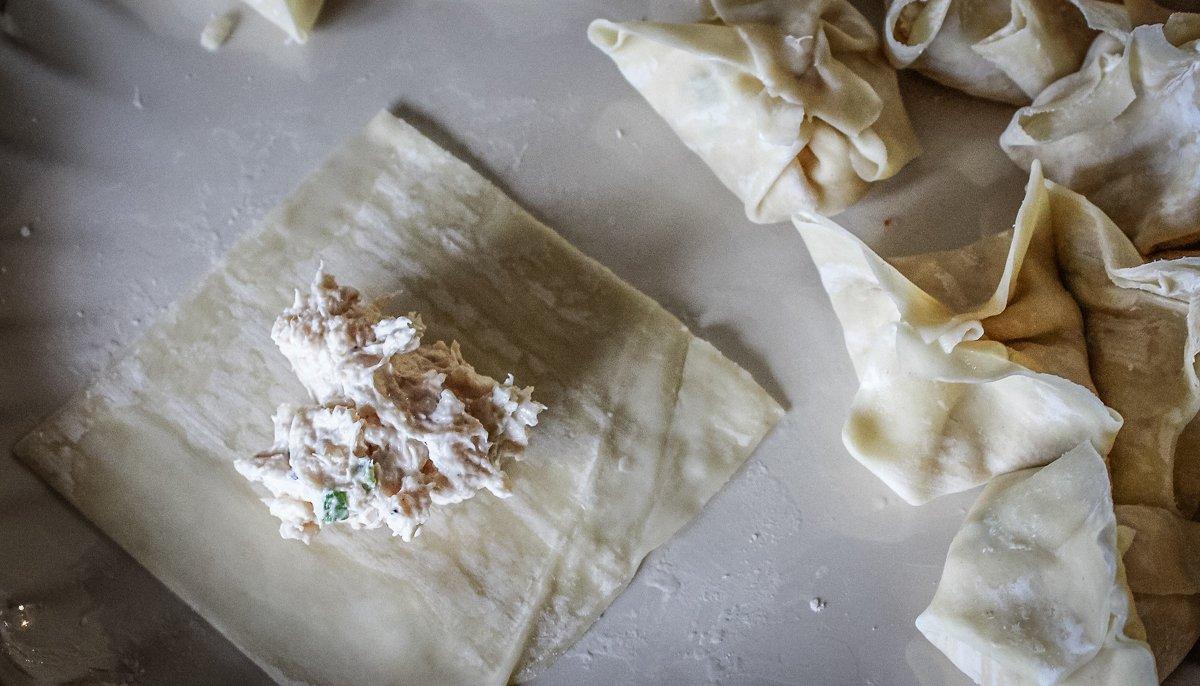 Pinch the wonton into a tight pouch, making sure all edges are sealed tightly.