Deep-Fried Crispy Venison Tacos Recipe
What's better than venison tacos? Not much. Unless it's this crispy, cheesy, deep-fried version known as Tacos Dorados. Perfect as an appetizer, or even a main course, these crispy little tacos are tailor-made for dipping into your favorite taco sauce, salsa, ranch dressing or queso cheese sauce.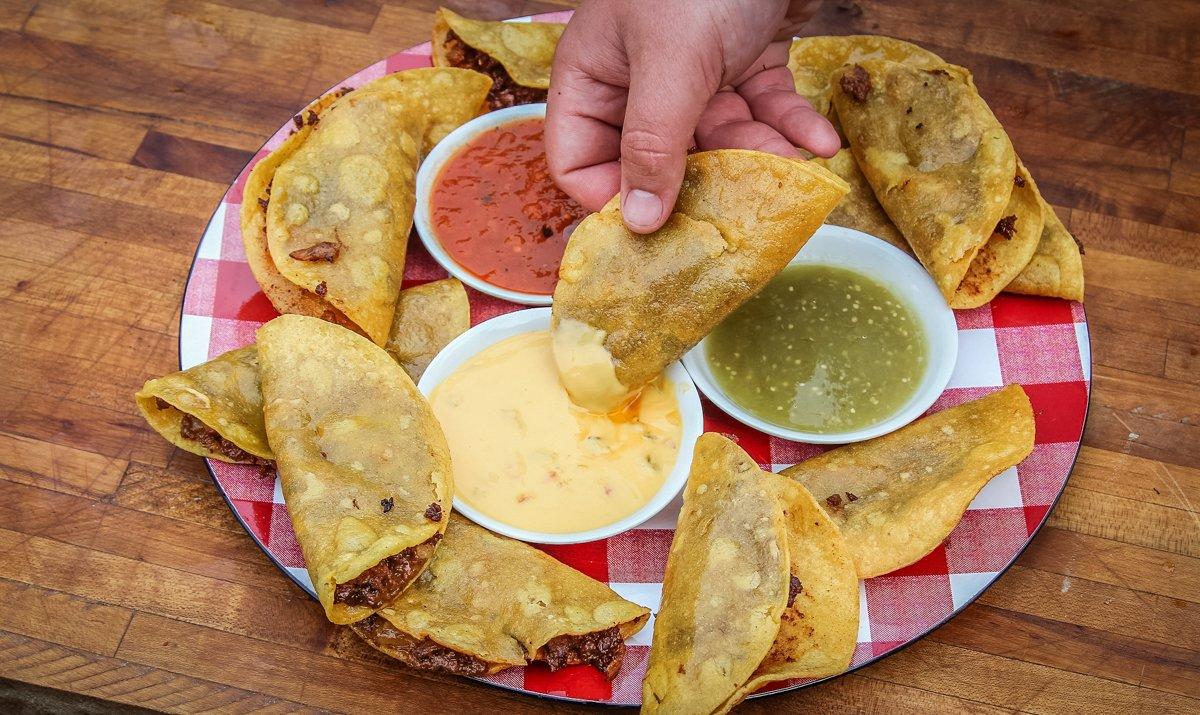 To keep the filling moist, we add diced onions and roasted bell peppers to the venison and borrow a tip from America's Test Kitchen to blend the ground meat with a bit of water and baking soda. This changes the pH of the meat and helps it to absorb and hold moisture as it cooks.
To make your corn tortillas soft enough to fold, simply brush them on both sides with vegetable oil and layer onto a sheet pan. Pop the pan into a pre-heated 400-degree oven for about 5 minutes before filling the tacos.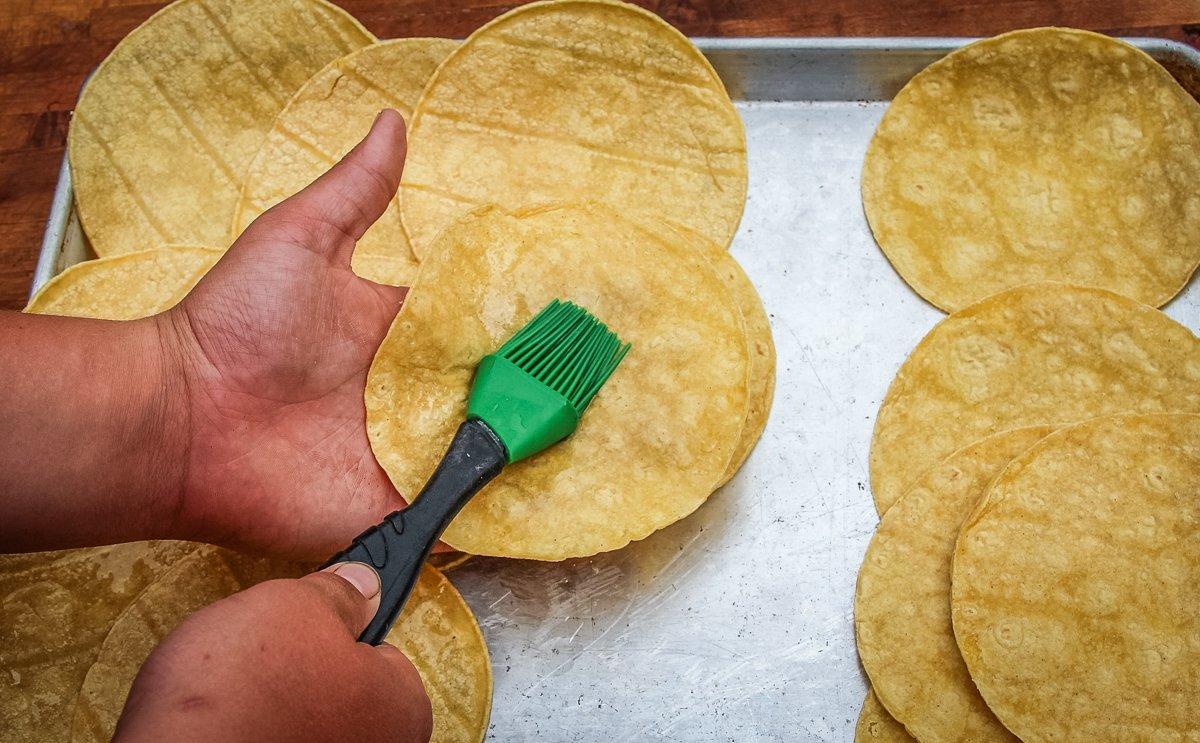 We deep fry the tacos in our Magic Chef Realtree Deep Fryer, but you can also use a heavy pot or Dutch oven over medium-high heat. Make sure the oil is between 325 and 350 degrees Fahrenheit before adding the tacos to prevent the shells from soaking up oil and becoming soggy.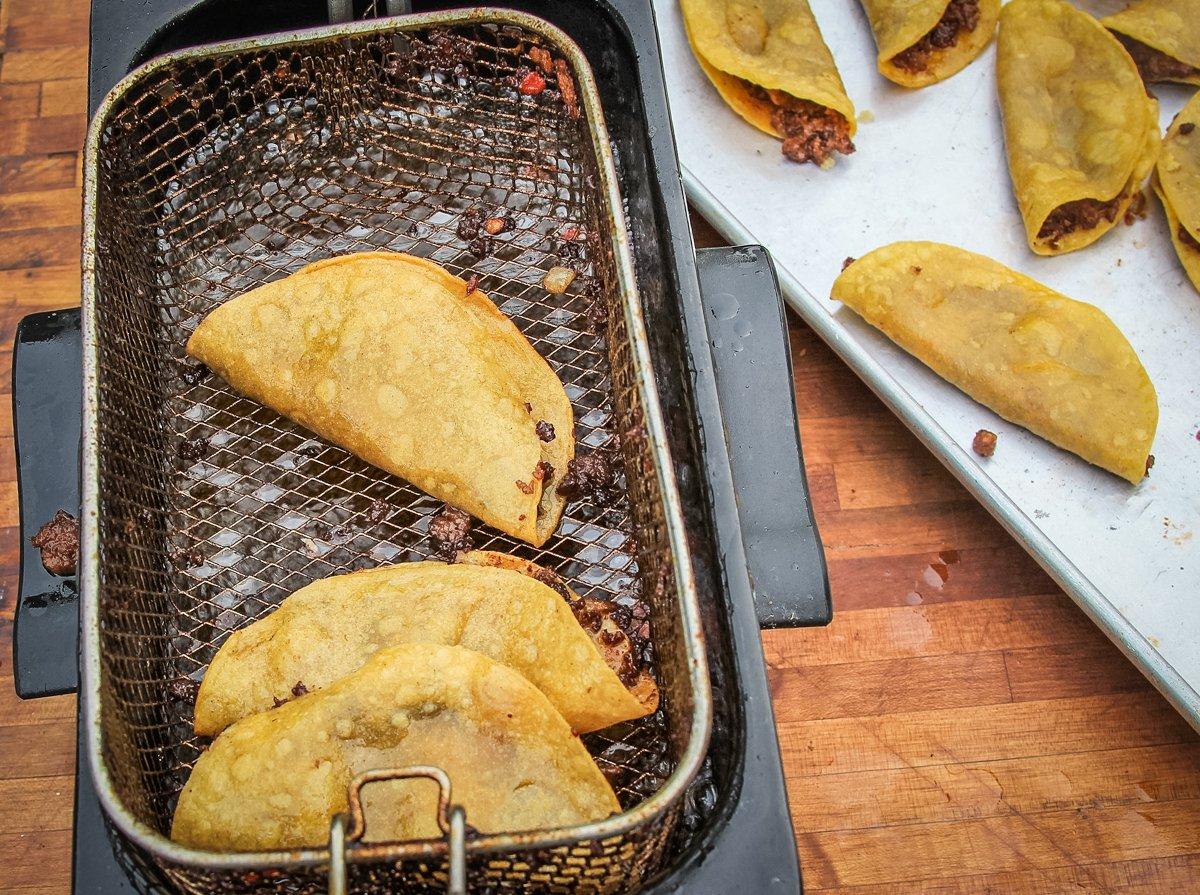 Ingredients
1 pound ground venison, tossed and blended with a tablespoon of water and a half teaspoon of baking soda
1 cup shredded cheddar cheese
1 medium onion, diced
1 roasted bell pepper, diced
2 tablespoons tomato paste
2 tablespoons chili powder
1 tablespoon smoked paprika
1 tablespoon paprika
1 teaspoon salt
1 teaspoon cumin
Vegetable oil for deep frying
15 corn tortillas
Cooking Instructions
Heat a tablespoon of oil in a heavy skillet over medium-high heat. Add the diced onion and sauté for 5 to 6 minutes or until onion is soft and translucent. Add the diced bell peppers and all spices and salt. Stir well and cook an additional 1 to 2 minutes before adding the tomato paste. Continue cooking for 2 to 3 more minutes.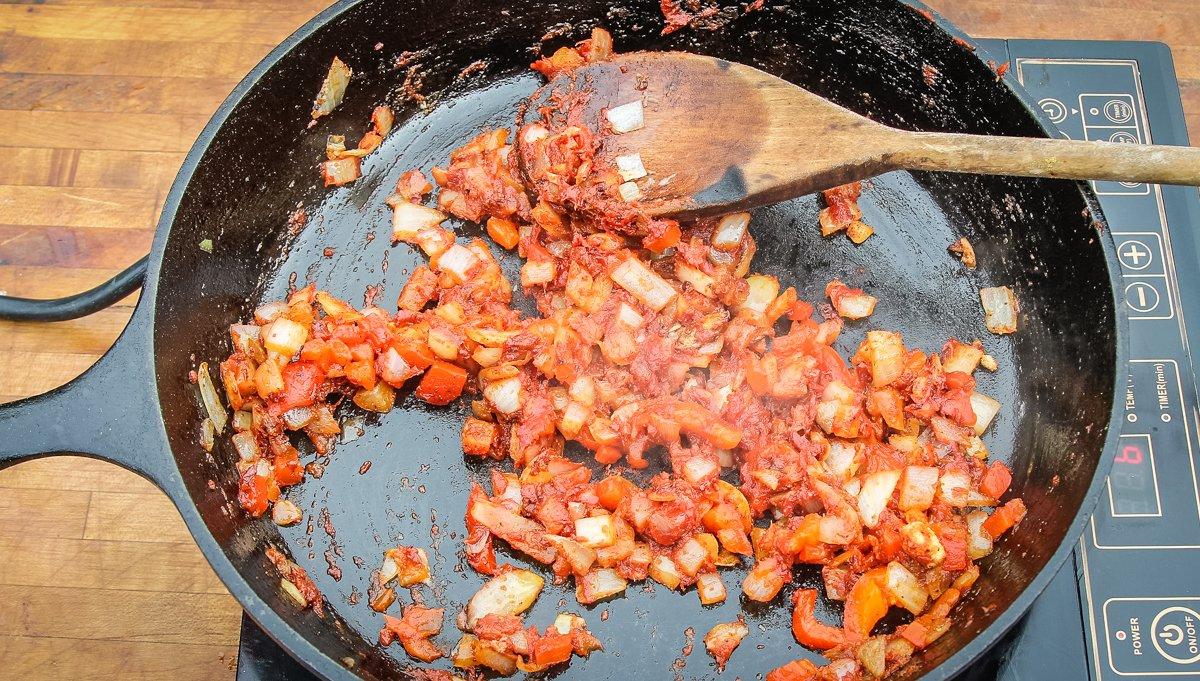 Add the ground venison and cook until meat has browned (7 to 8 minutes), stirring often to evenly blend onions and peppers into the ground venison. Stir in the shredded cheese until well blended into the meat filling. Remove from heat.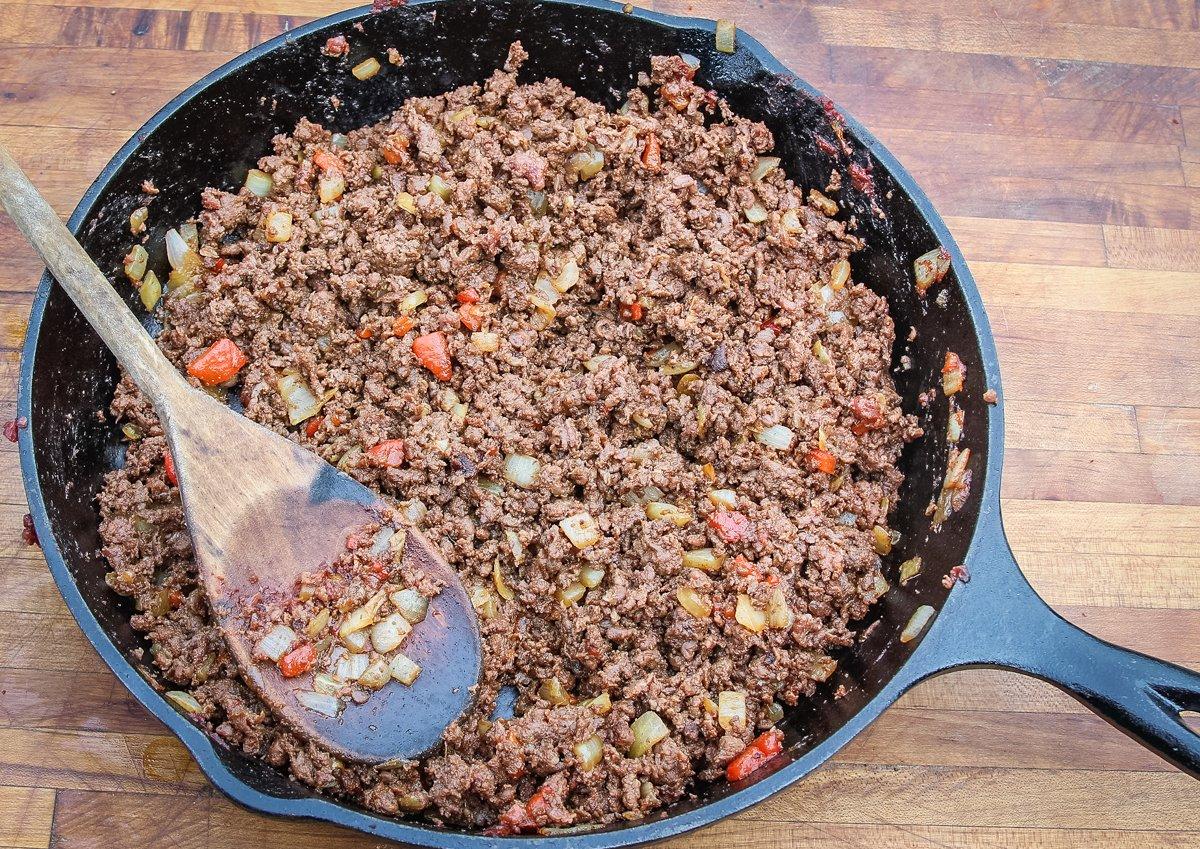 While the meat filling cooks, brush both sides of the corn tortillas with vegetable oil. Layer the oiled tortillas on a baking sheet and place into a pre-heated 400-degree oven for 5 to 6 minutes.
Once the shells are softened and the meat filling is ready, assemble the tacos by placing approximately 2 tablespoons of filling onto one side of a tortilla. Fold the tortilla in half and press to spread the filling to fill the taco and to seal the tortilla to the meat filling. If your filling mixture isn't sticky enough to hold the tacos firmly closed, just roll the tortilla around the meat like taquito.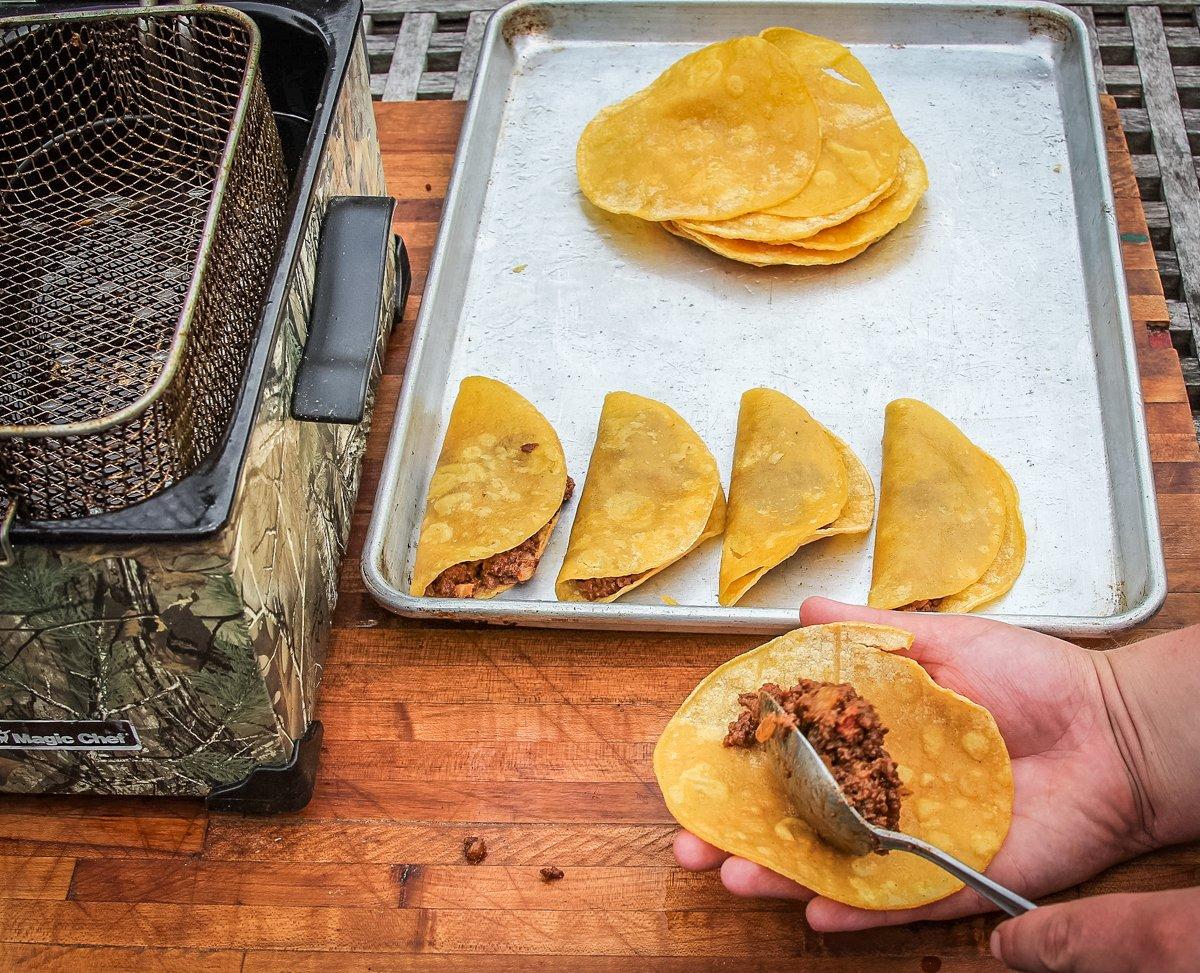 Once all the tacos have been filled, add them a few at a time to the hot oil. Fry for 3 to 5 minutes or until the shells are crispy and browned. Remove the tacos from the oil and allow them to drain on a wire cooling rack over a sheet pan or on a brown paper-lined platter.
Serve the tacos with your favorite dipping sauce.