Deer Tenderloin and Green Chile Breakfast Burritos
It's tradition in our deer camps to always grill backstrap or tenderloins (or both) for the first evening meal. If its an early season hunt, someone always saves a pack or two from the season before so that we don't get caught without meat for the grill. We season them up with salt and pepper, maybe some Cavender's Greek Seasoning, maybe a drizzle of Dale's marinade, and we sear them on a hot Ranger Traeger Grill for a couple minutes per side, leaving the centers warm and red. It's a primal meal, meat and fire, often eaten with our fingers as we unpack our gear and get camp organized for the upcoming hunt.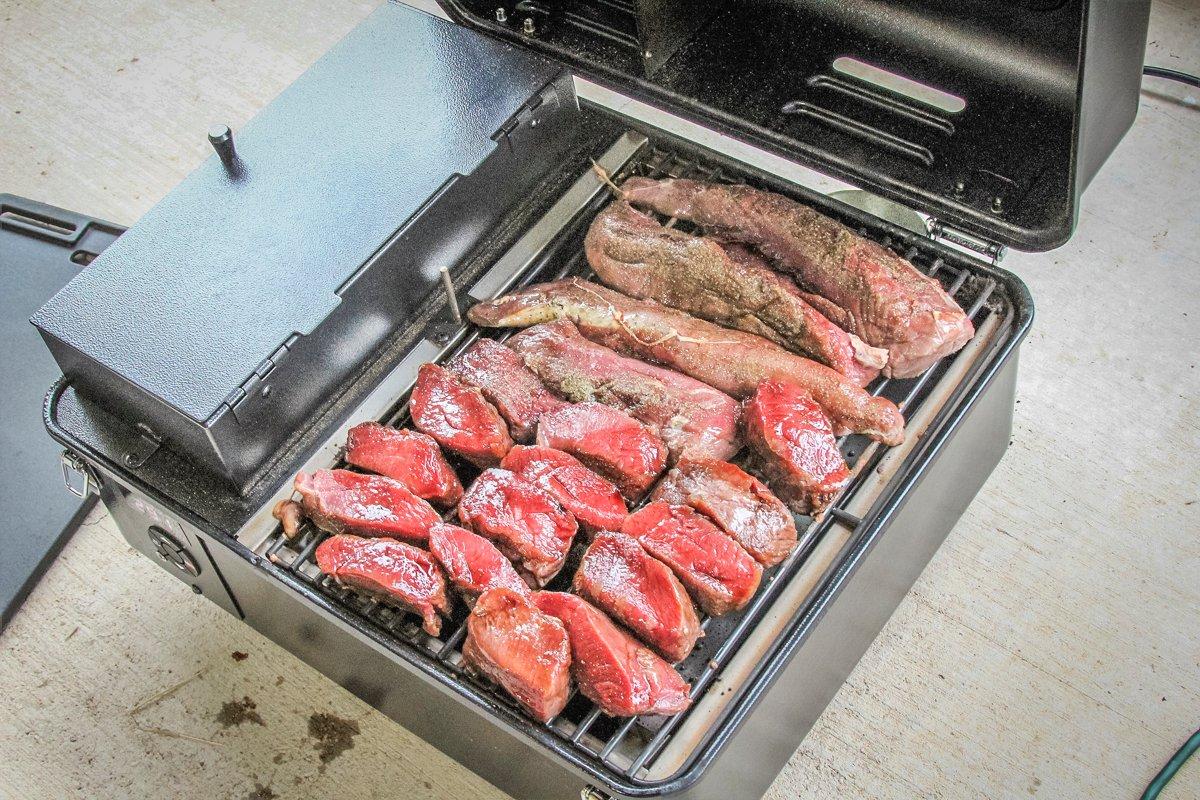 We usually include frozen Potatoes O'Brien from the grocery (hash brown potatoes with diced green and red bell peppers), but sometimes used fried sliced potatoes or even no potatoes at all. Since this batch was made on a mule deer hunt near Hatch, New Mexico, we used roasted Hatch Green Chile peppers and fresh tortillas.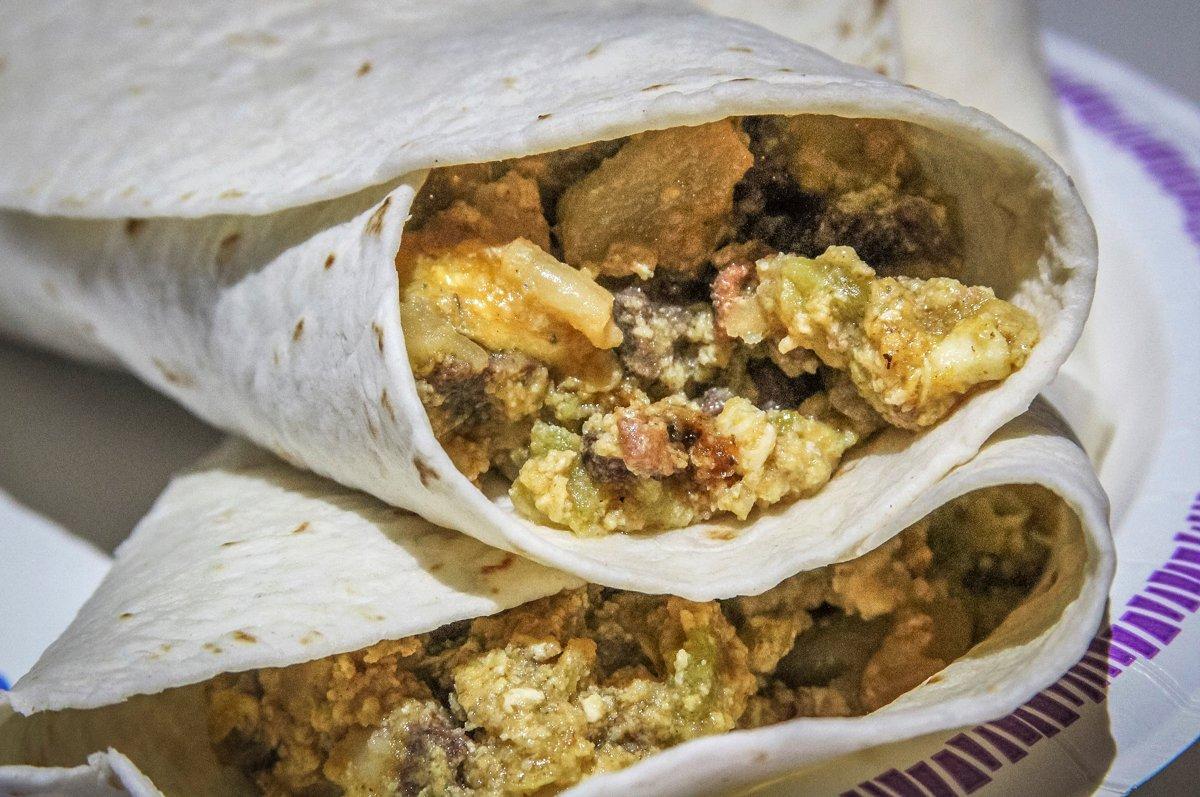 Ingredients
1-2 pounds leftover grilled venison backstrap or tenderloin, diced into bite-sized chunks
10 large eggs, beaten
1 bag frozen Potatoes O'Brien
2 cups diced roasted Hatch green chile (or any amount of your favorite pepper)
1 cup shredded cheddar
10 fresh flour tortillas
Butter
4 slices bacon, diced
½ large yellow onion, diced
Cooking Instructions
Start by rendering the bacon in a medium Lodge cast iron skillet. Once the bacon has released a bit of grease, add the diced onion. Continue cooking until the bacon is brown and crisp. Add the frozen Potatoes O'Brien and cook, stirring occasionally, until the potatoes are nicely browned and cooked through and the bacon and onions are thoroughly blended into them.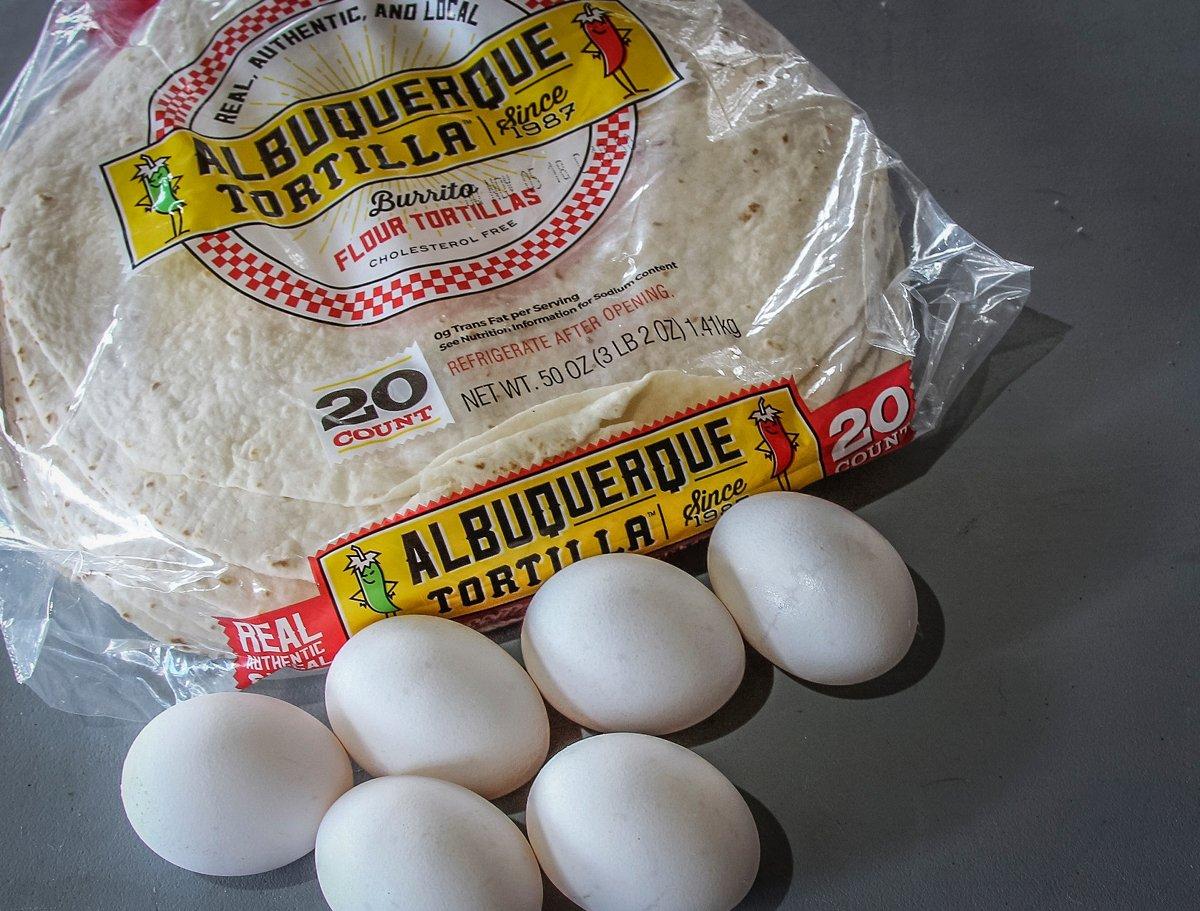 Add the browned potato mixture from the other pan and stir well to incorporate everything. Pour in the beaten egg and continue cooking, stirring constantly, until the eggs are just about cooked through. Add the cheese and stir to mix it well. Spoon the filling into warm flour tortillas, fold and eat.