Dutch Oven Campfire Elk Pot Roast
I'm a firm believer in the theory that the best spice you can add to any dish is the flavor of a campfire and fresh air. All food tastes better when you are camping. That goes double for deer camp. When good friends David and Christina gifted us an elk shoulder after a successful DIY Idaho hunt that saw both fill their tags, I knew one of the roasts would have to come to camp with us for this dish.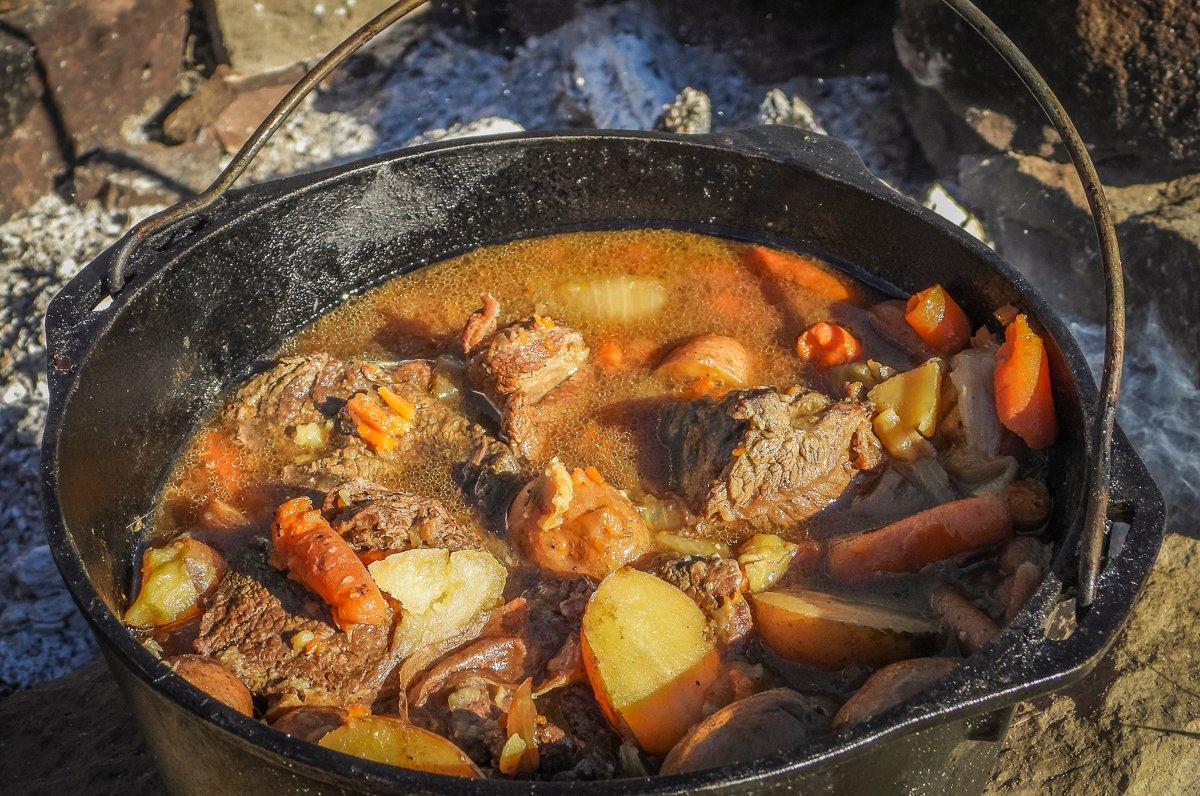 I prefer a tripod like this one from Lodge for dishes like this. I can easily adjust the Dutch oven higher or lower to control the cooking temperature over the open fire. Start with the pot closer to the flame for extra heat for browning the meat, then raise the pot for a slow simmer. As the fire burns down, it's easy enough to drop the pot a link or two on the chain to keep it at a constant temperature.
Ingredients
3- to 3 1/2-pound elk roast
Salt and pepper to taste
3 tablespoons vegetable oil
1 pound baby carrots
1 pound new red potatoes, halved
2 yellow onions, quartered
1 head of garlic with the top removed to expose the cloves
1 full-bodied medium or dark beer or 1 1/2 cups stock
Cooking Instructions
Start by cutting the elk roast into roughly 12-ounce chunks for quicker cooking. Salt and pepper well.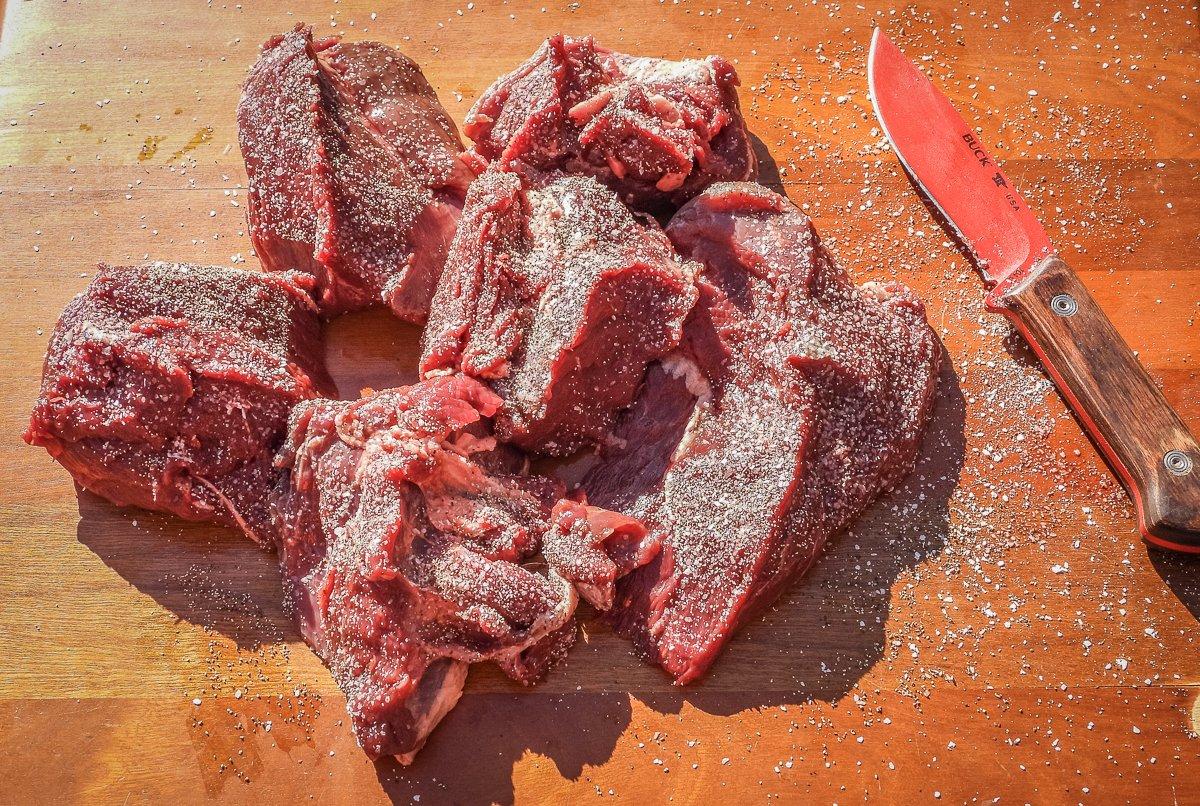 Halve the baby potatoes. Quarter the onions and remove the skin. Slice the top off the head of garlic, exposing the cloves.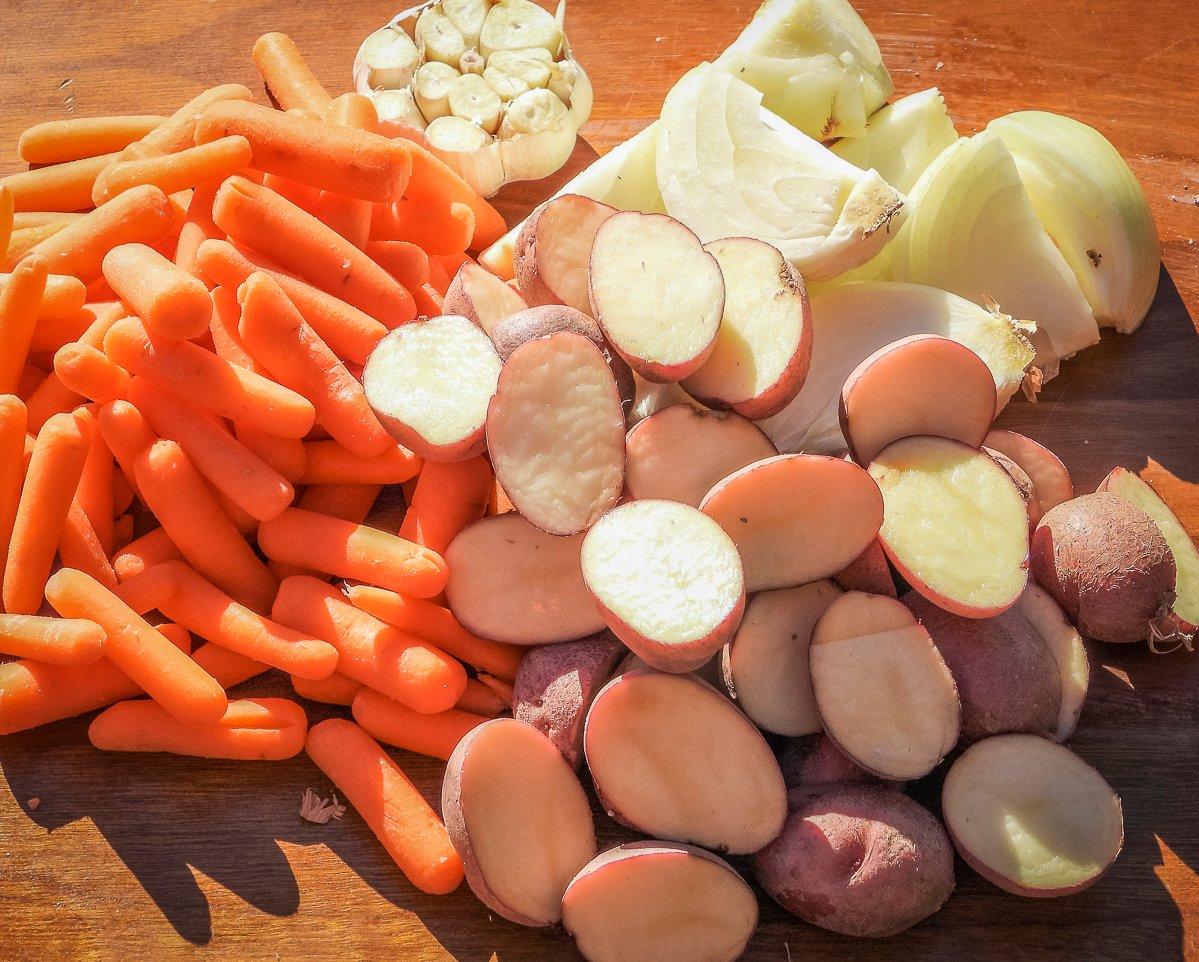 Place the lid on the pot and raise it high enough above the fire so that it cooks at a simmer. Check on the roast from time to time to make sure that it's still simmering. A bit of steam should escape when you lift the lid.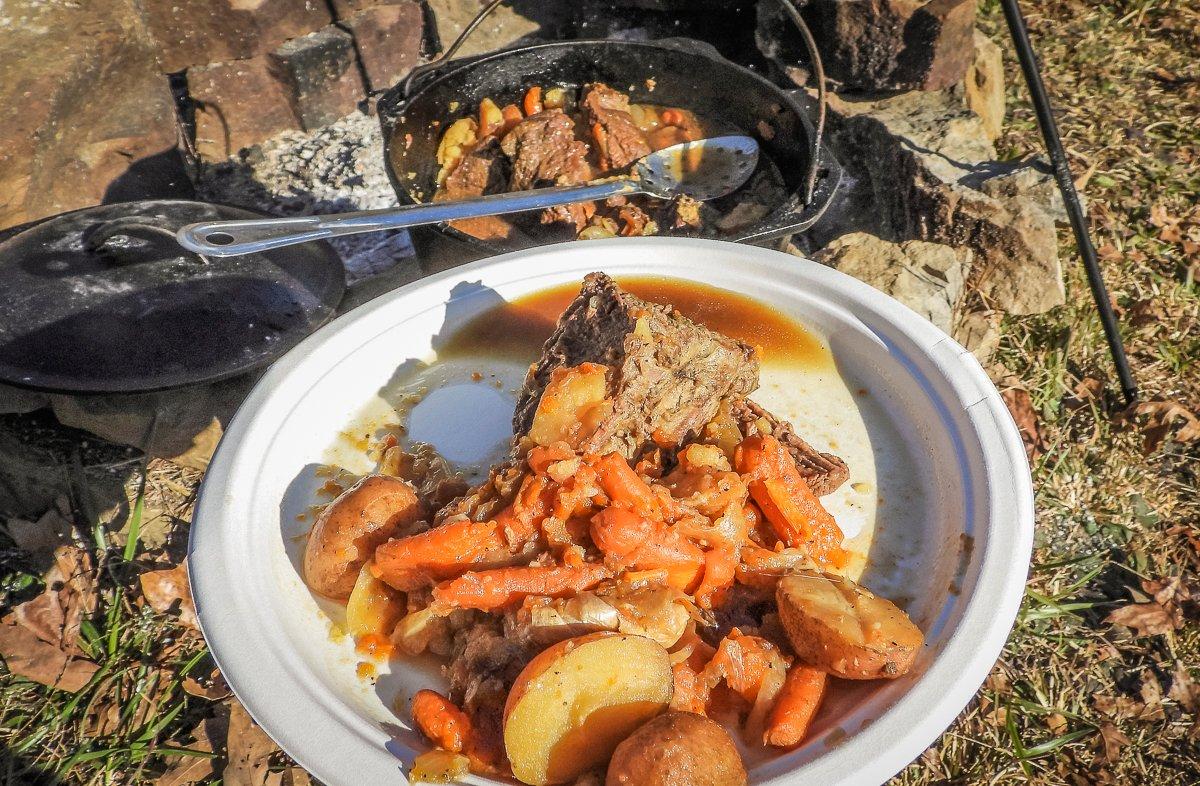 Let the roast cook for 4 to 5 hours or until the elk shreds easily with a fork. Stir the meat into the cooked vegetables and serve warm.