Nothing says comfort food like a pot roast. This one uses an elk round roast with potatoes, onions and carrots, all slow braised in a Dutch oven till the vegetables are tender and the meat nearly falls apart. Start it before heading out for a hunt and you will have a hearty warm meal waiting when you return. I used elk for this particular recipe, but any red meat will work in this classic presentation. While the cook time takes a while, the prep time is short and the process is a simple one.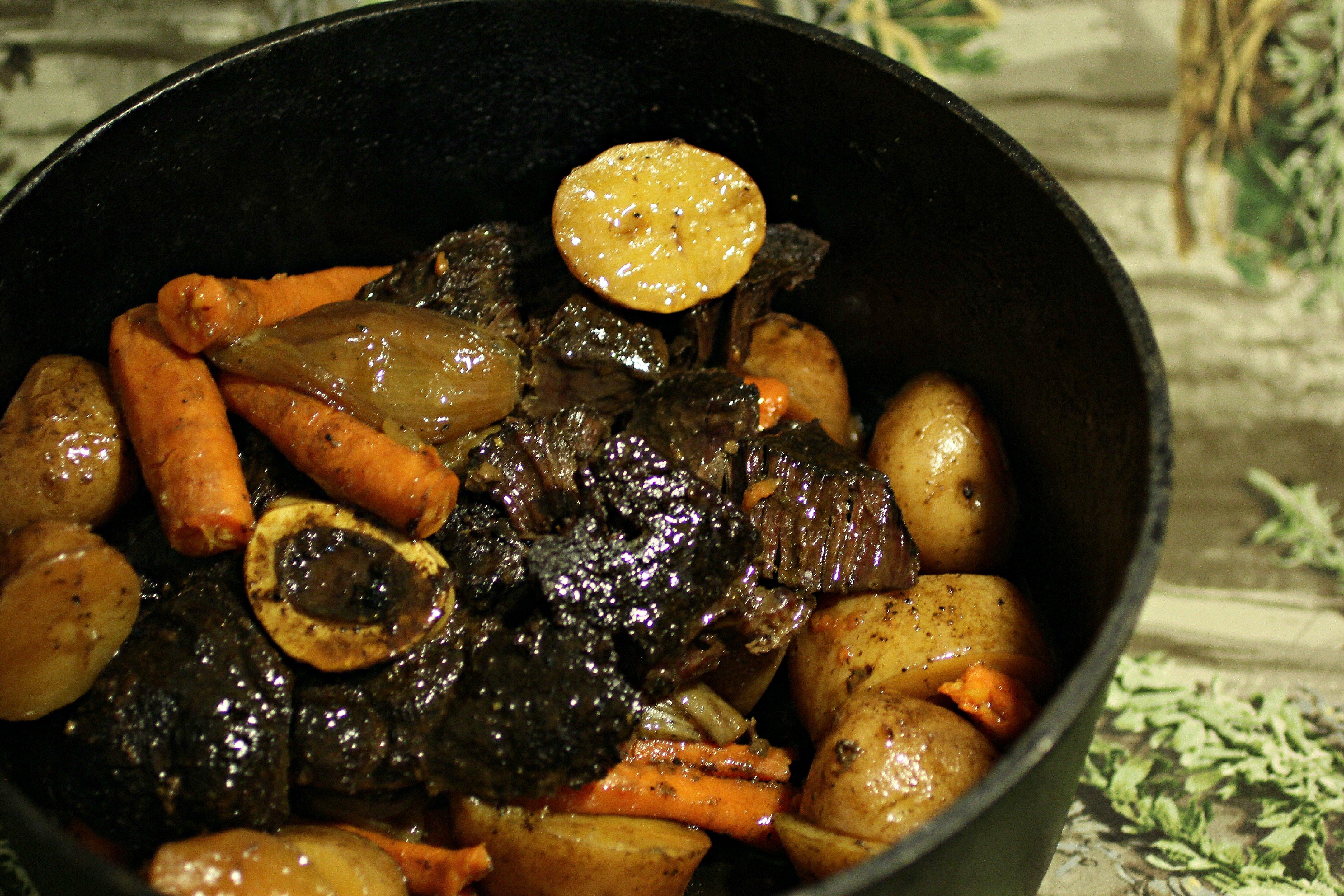 Ingredients
¼ cup vegetable oil
1 elk roast 3-4 pounds
8-10 small to medium potatoes
5-6 whole carrots, peeled
2 onions, peeled and quartered
Bottle of dark beer or a can of beef broth
Kosher salt and cracked black pepper to taste
½ teaspoon rosemary
½ teaspoon sage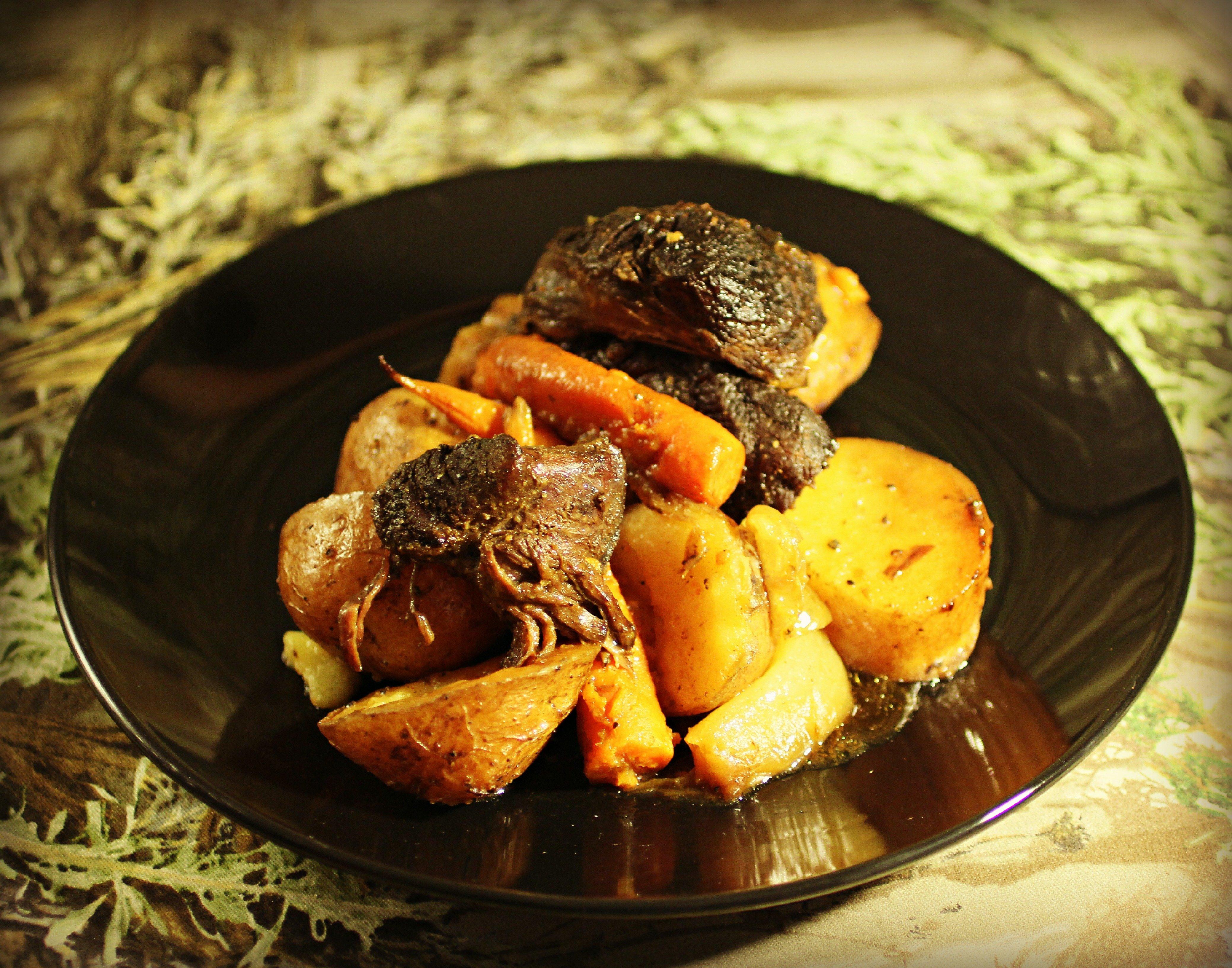 Cooking Instructions
Begin by heating a ¼ inch of vegetable oil in the bottom of an oven-proof heavy roasting dish or a cast iron Dutch oven over medium-high heat on the stovetop. While the oil is heating, season the roast liberally with kosher salt and cracked black pepper. Don't be timid; this is a big piece of meat that you are seasoning.
Brown the roast in the hot oil for 5 to 6 minutes per side. Don't skip this step, as it adds a layer of flavor to the finished dish you just can't get without a nice brown. Once the roast has browned on all sides, remove it from the pan and set it aside.
To the hot oil, add the potatoes, cut in half or even into thirds if they are larger potatoes, the onion quarters and the whole carrots. Season the vegetables with another liberal sprinkle of kosher salt, around a teaspoon.
Nestle the roast directly into the vegetables. Add the rosemary and sage and pour in the beer or beef stock. Place a tight lid over the pot and transfer to a 275 degree oven.
That's it, all there is to it. Let the roast cook for at least three hours, and up to five. When you take it out, the meat should fall apart, the potatoes should be well roasted with nice crispy brown edges where they touched the pan. The onions and carrots will be sweet and browned, cooked to perfection. There should be a bit of rich gravy in the bottom of the pan. Transfer the meat and vegetables to a platter and spoon that gravy over all of it. Serve on a cold winter night and enjoy.