Easy Blackberry Dutch Oven Camp Cobbler
When we head down to deer or turkey camp, or even just spend time camping or at the cabin the rest of the year, we always eat well.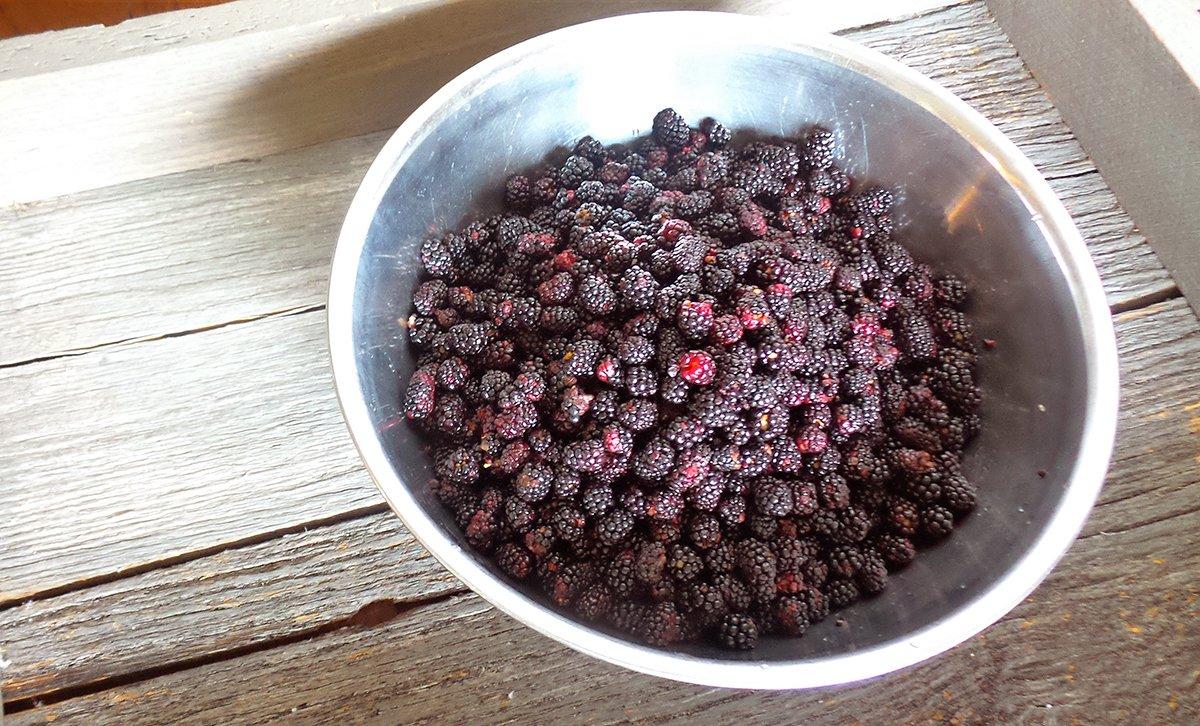 Like all good camp recipes, the ingredient list is short, but the taste is anything but. To make everything easier at camp, simply measure everything at home and pack it into small food storage containers with snap-on lids. Once you get to camp, all you have to do is pour everything into the Dutch oven, cover it with the lid, and place the coals below and on top of the pot. After that, you can kick back and relax around the fire while your cobbler bakes.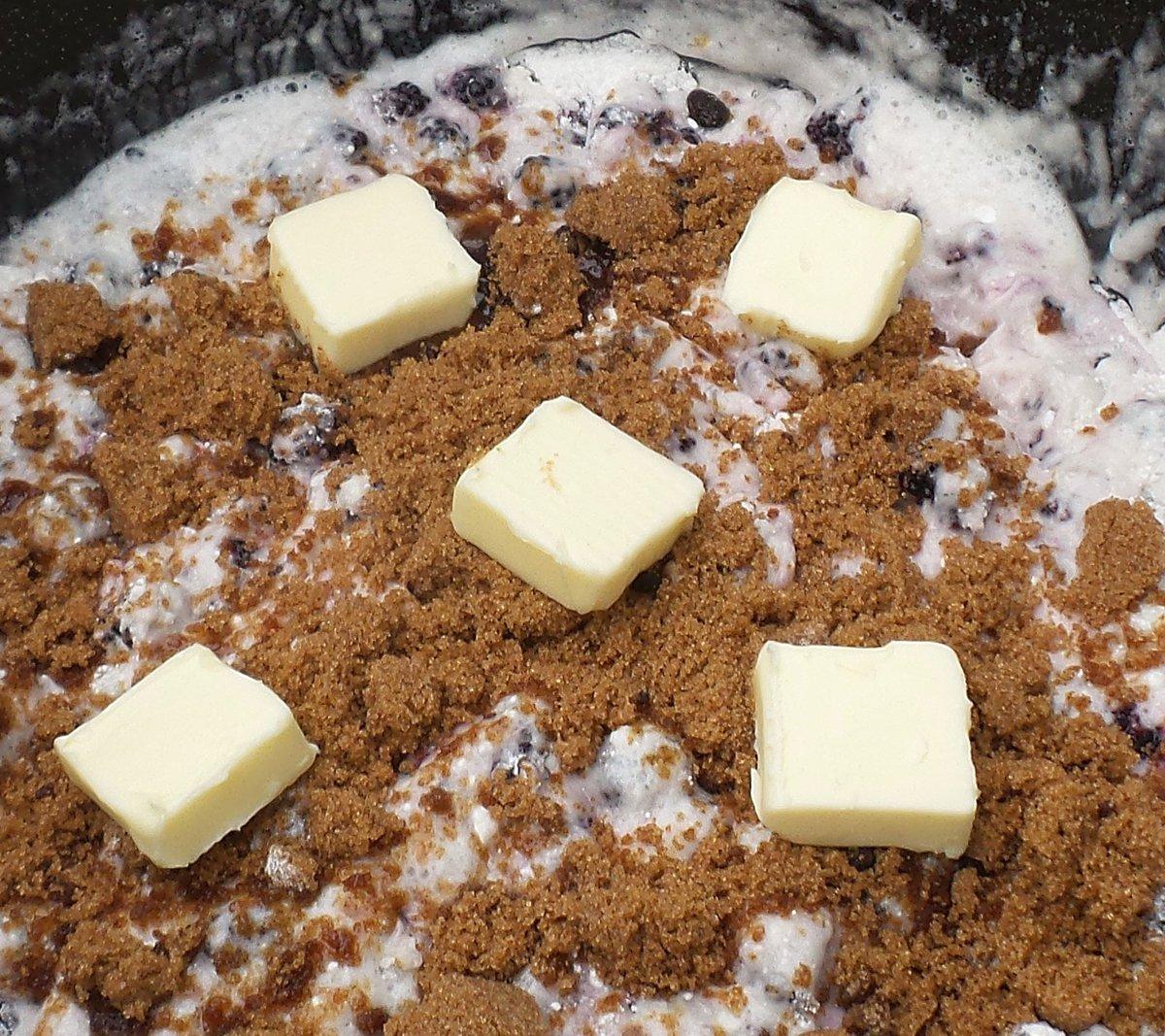 This recipe works well in an 8-, 10-, or 12-inch Dutch oven. If you have a larger oven, up to a 12-quart, just double the ingredients.
Ingredients
6 cups fresh blackberries
1 1/2 cup white sugar
1 cup flour
1 box extra moist white cake mix
1 can lemon lime soda
½ cup brown sugar
4 tablespoons of butter
Cooking Instructions
Pour the blackberries or other fruit into the Dutch oven. Sprinkle over the flour and white sugar. Next, add the cake mix (dry, just pour it straight from the package) over the berries. Pour the lemon-lime soda over the cake mix and stir lightly to moisten most of the mix. Sprinkle the brown sugar over the cake mix and dot with pats of butter dropped evenly around the cobbler.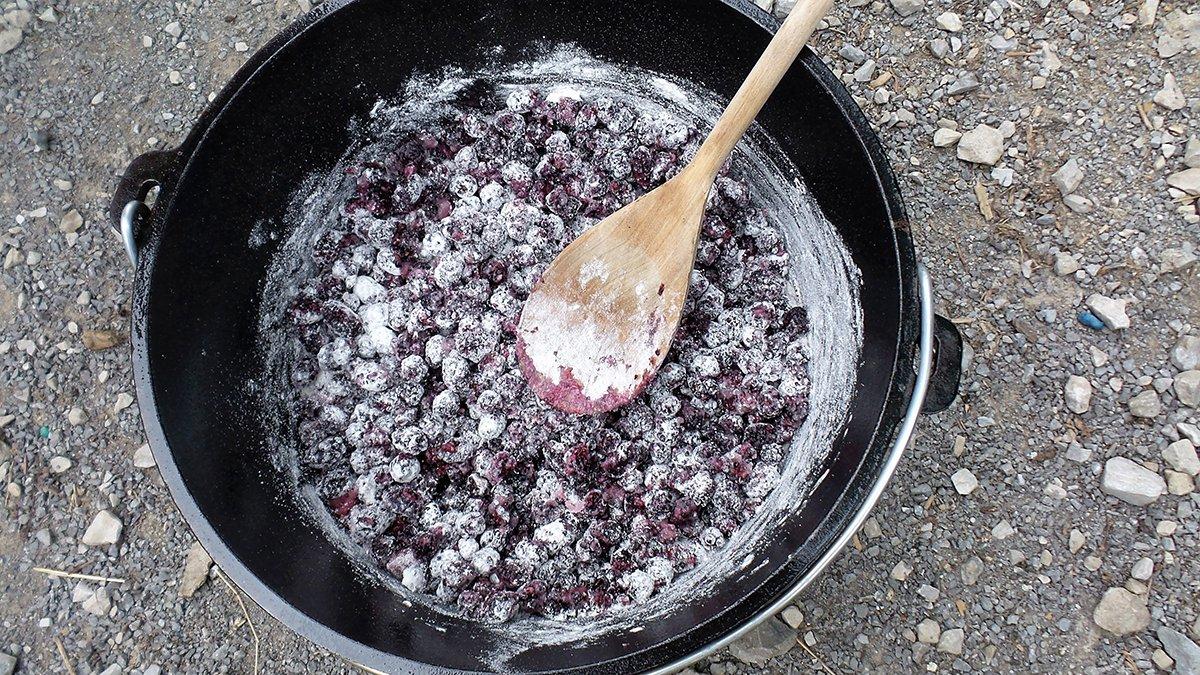 Bake the cobbler for 30 minutes before lifting the lid to peak inside. If the topping is golden brown, the cobbler is ready. If the topping is still a bit doughy, replace the lid and give it five to 10 more minutes of cooking time.