Easy Roasted Chestnut and Bourbon Fudge Recipe
It's hard to beat homemade candy this time of year, and fudge ranks way up there on the favorites list. If you had leftover roasted chestnuts, this is the perfect way to use them up, if you ate them all (we usually do), it's a great excuse to roast some more.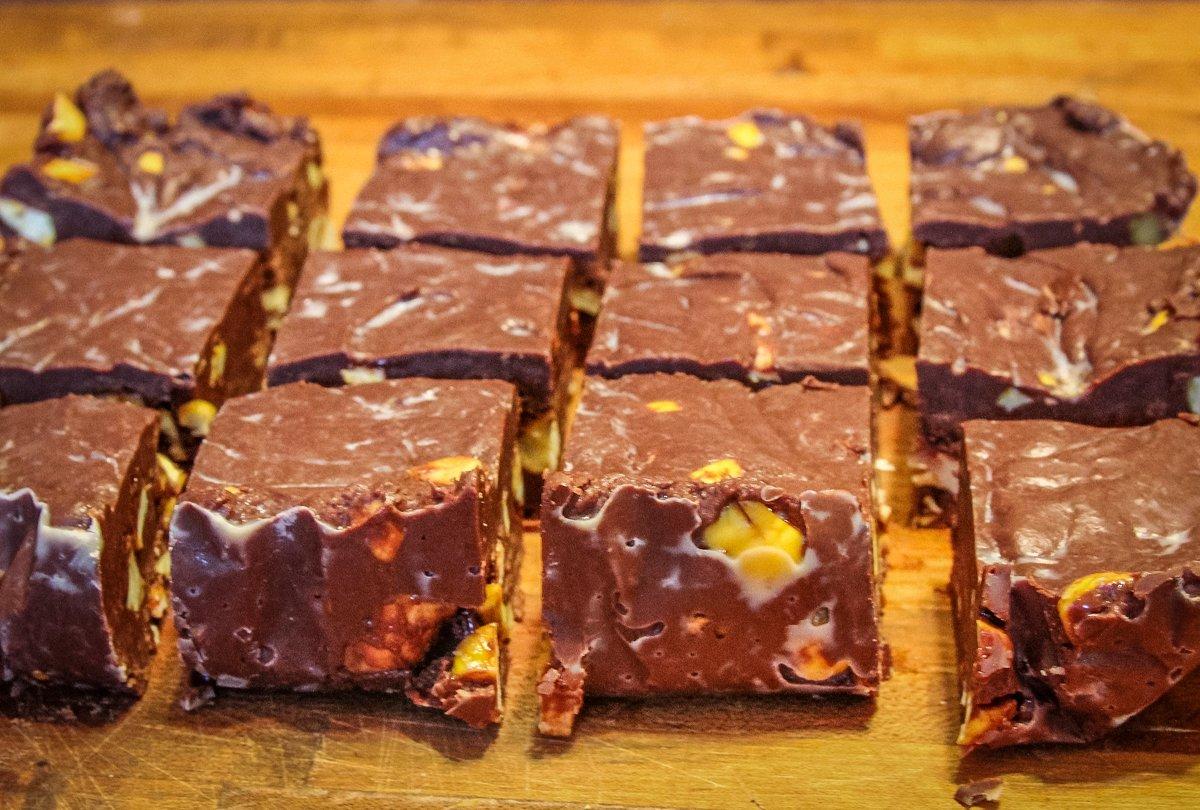 If you've ever wanted to make homemade fudge for the holidays, but were worried about it not setting up or ending up grainy, this is the recipe for you. It comes out perfect every time. And the flavor combination of chocolate, roasted chestnuts, and bourbon will be a hit with everyone.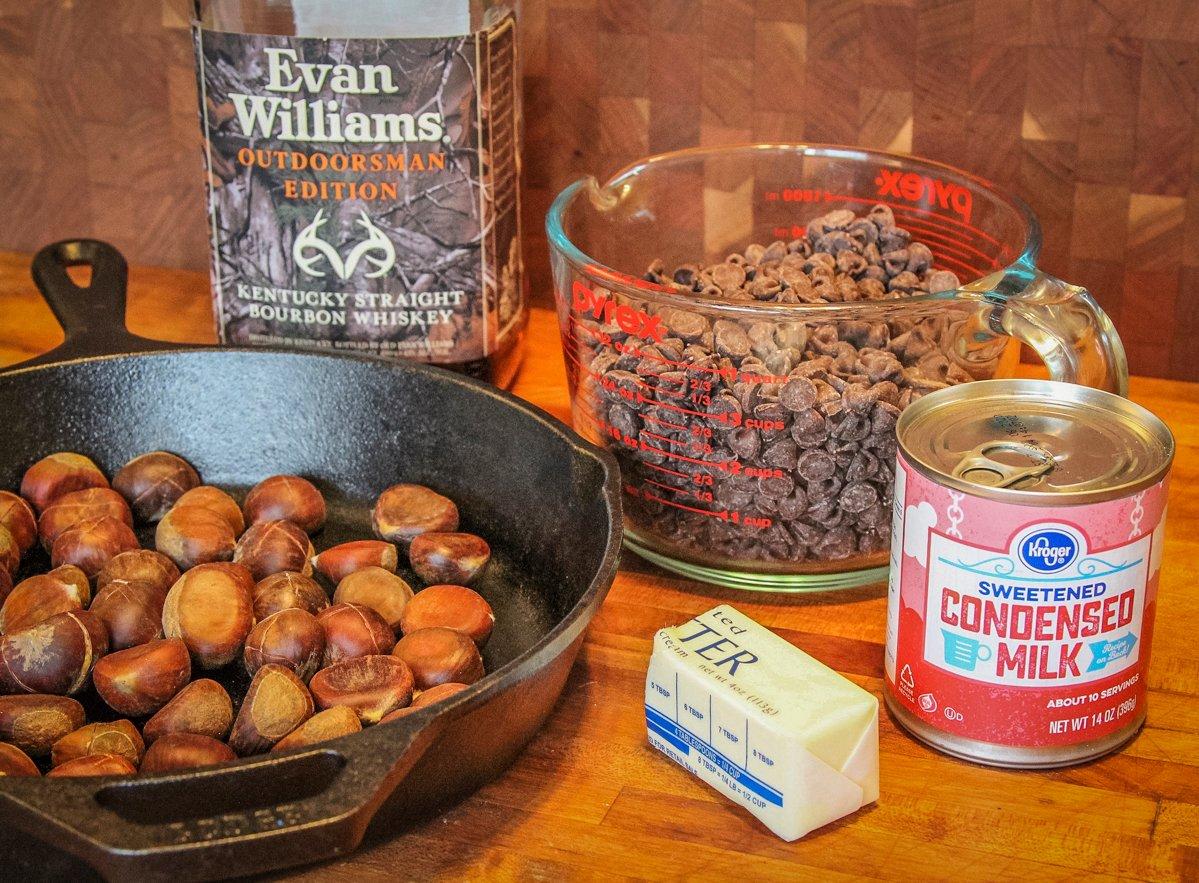 Making this recipe for a large party (or just really like fudge)? The recipe easily doubles. Don't have chestnuts? Substitute walnuts or hickory nuts in equal amounts.
Ingredients
1 cup roasted chestnuts, chopped
½ cup plus 1 teaspoon bourbon (We used Evan Williams Outdoorsman Edition)
3 cups milk chocolate chips
1 can sweetened condensed milk
4 tablespoons (1/2 stick) salted butter
Cooking Instructions
Start by roughly chopping the roasted and peeled chestnuts and soaking them in ½ cup of bourbon for at least 1 hour and up to overnight (save the bourbon for a really good chestnut flavored Old Fashioned).
Add the chocolate chips, the butter, and the sweetened condensed milk to a microwave-safe bowl.