Back in our college days, beer money always seemed to be in short supply. It certainly couldn't be wasted on mere frivolities like groceries. Wild game and Ramen noodles kept us fed. Back then, we made this recipe with ground venison and it became a favorite way to feed our entire crew.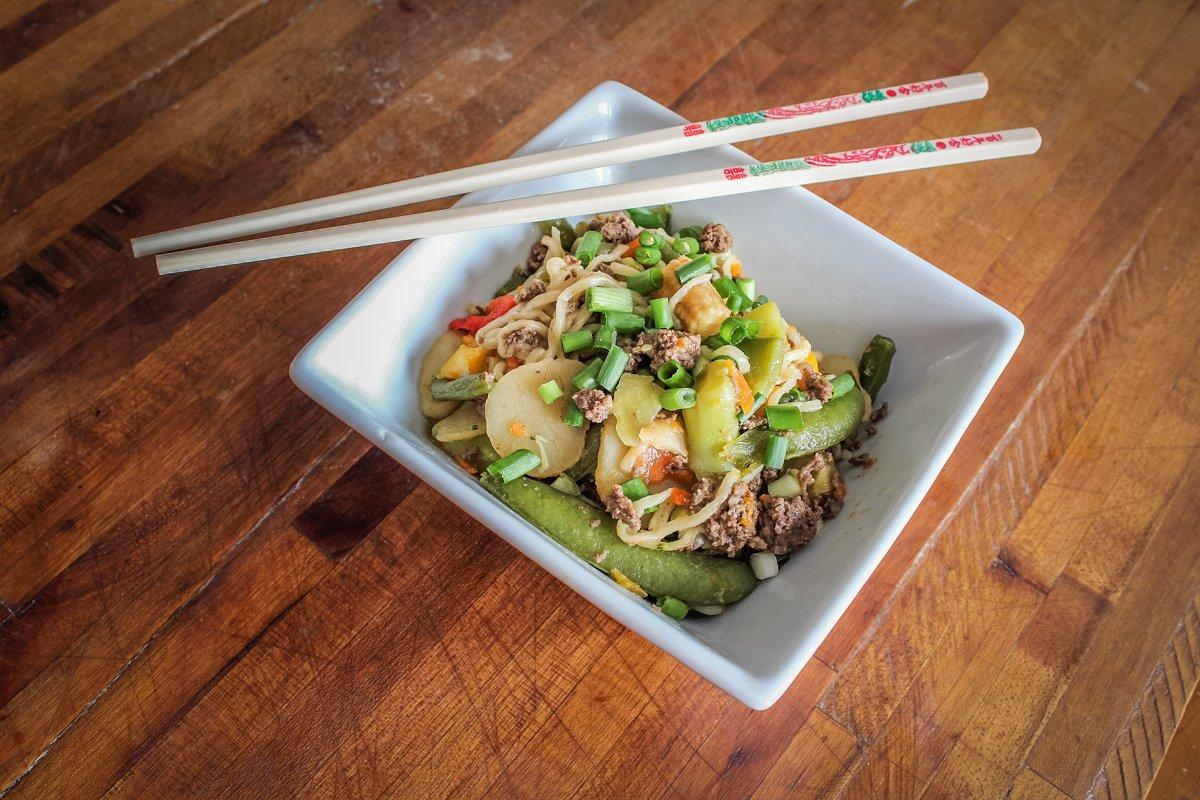 For this batch, we used ground elk, but any ground wild game will work. Not feeding a hungry family or an apartment full of college students? Cut the recipe in half.
Ingredients
2 pounds ground wild game, we used elk
4 packs of beef flavor Ramen noodles
2 16-ounce packs of frozen stir fry vegetable blend
3.5 cups of water
2 tablespoons of oyster sauce
1 tablespoon soy sauce
2 tablespoons of vegetable oil
Cooking Instructions
Add the oil to a large pot, brown the ground game meat over medium-high heat. As the meat browns, season it with two of the beef-flavor packets.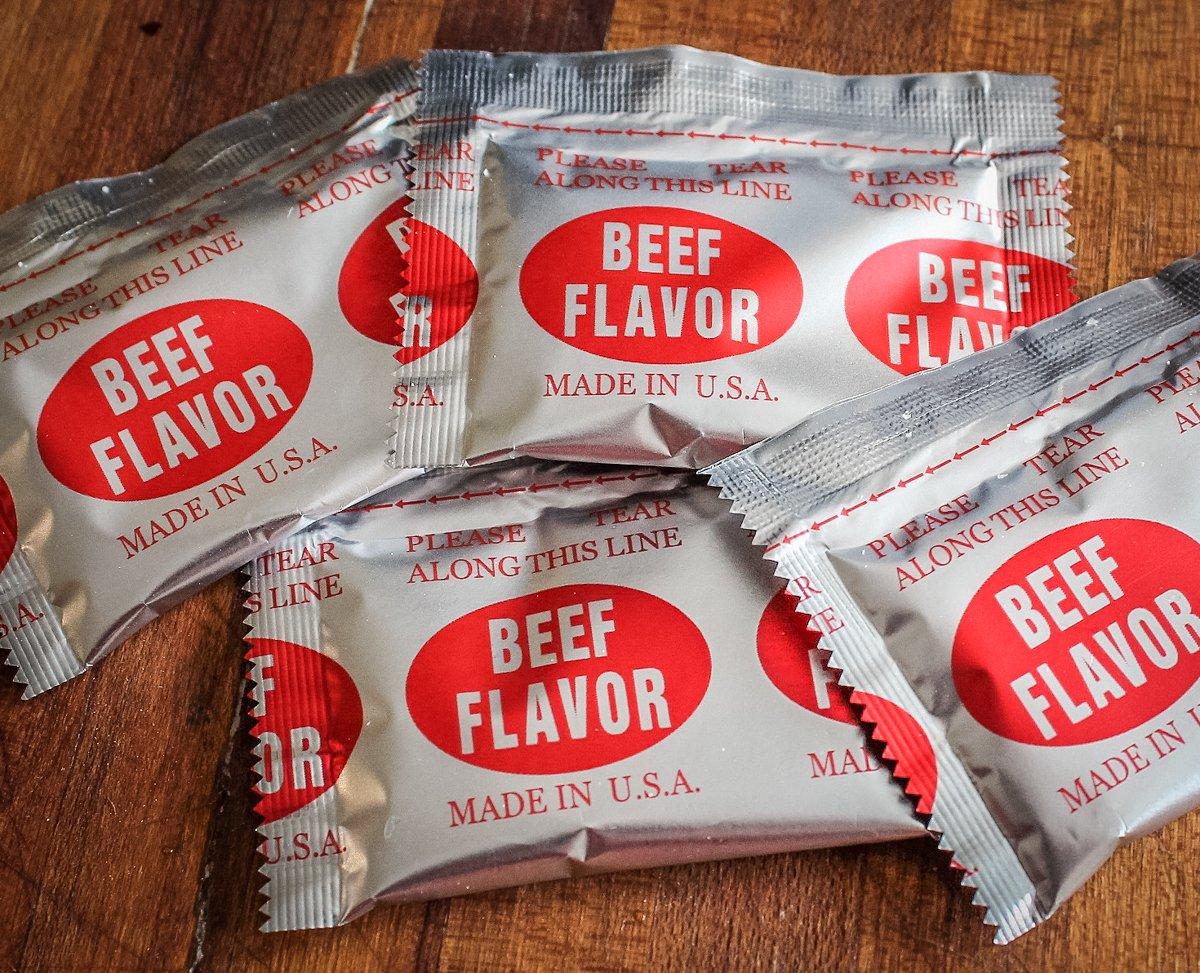 Return the ground meat to the pot. Stir to combine the meat and vegetables. Add the remaining two beef-flavor packets. Pour in the soy and oyster sauces. Stir well. Add the water and place all four packs of ramen onto the pot.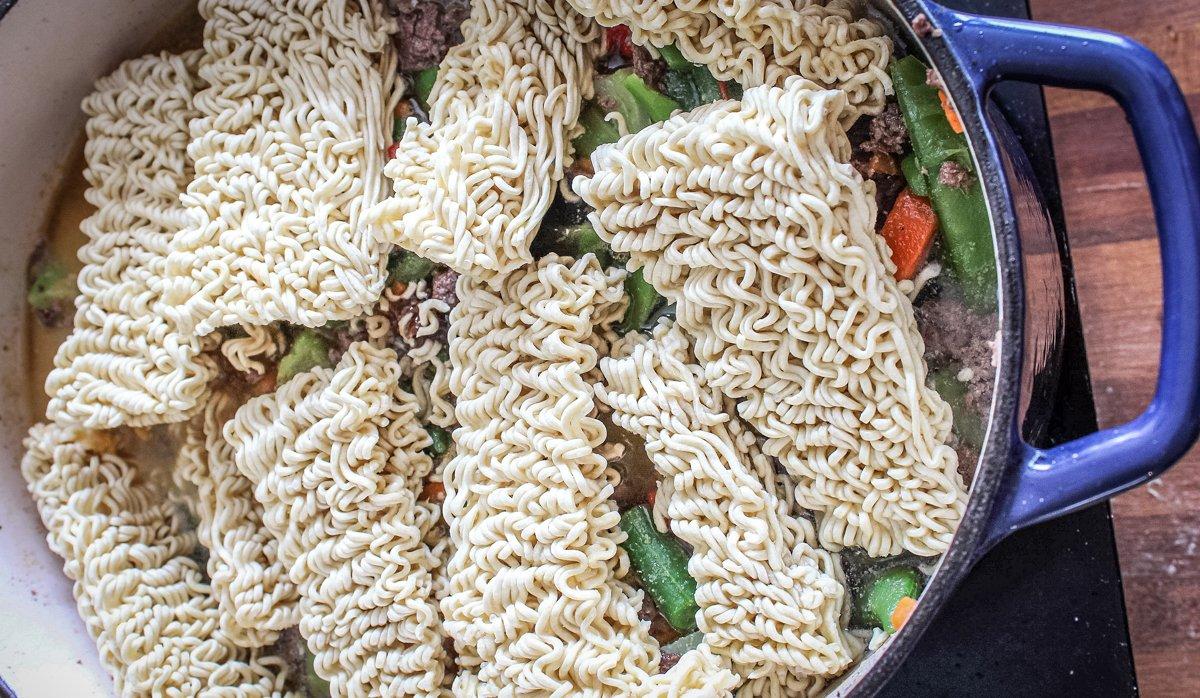 Cover, reduce the heat to a simmer, and cook for five minutes. Stir the softened noodles into the meat and vegetables. Cover the pot and continue to cook for five more minutes.