Fried Onion Crusted Backstrap Recipe
Our oldest son Hunter loves the traditional Thanksgiving Day Green Bean Casserole. Not the beans, mind you, getting that kid to eat any type of vegetable is a chore. What he loves is the fried onions that usually top the casserole. If left to his own devices, he will pick away until the casserole top is bare.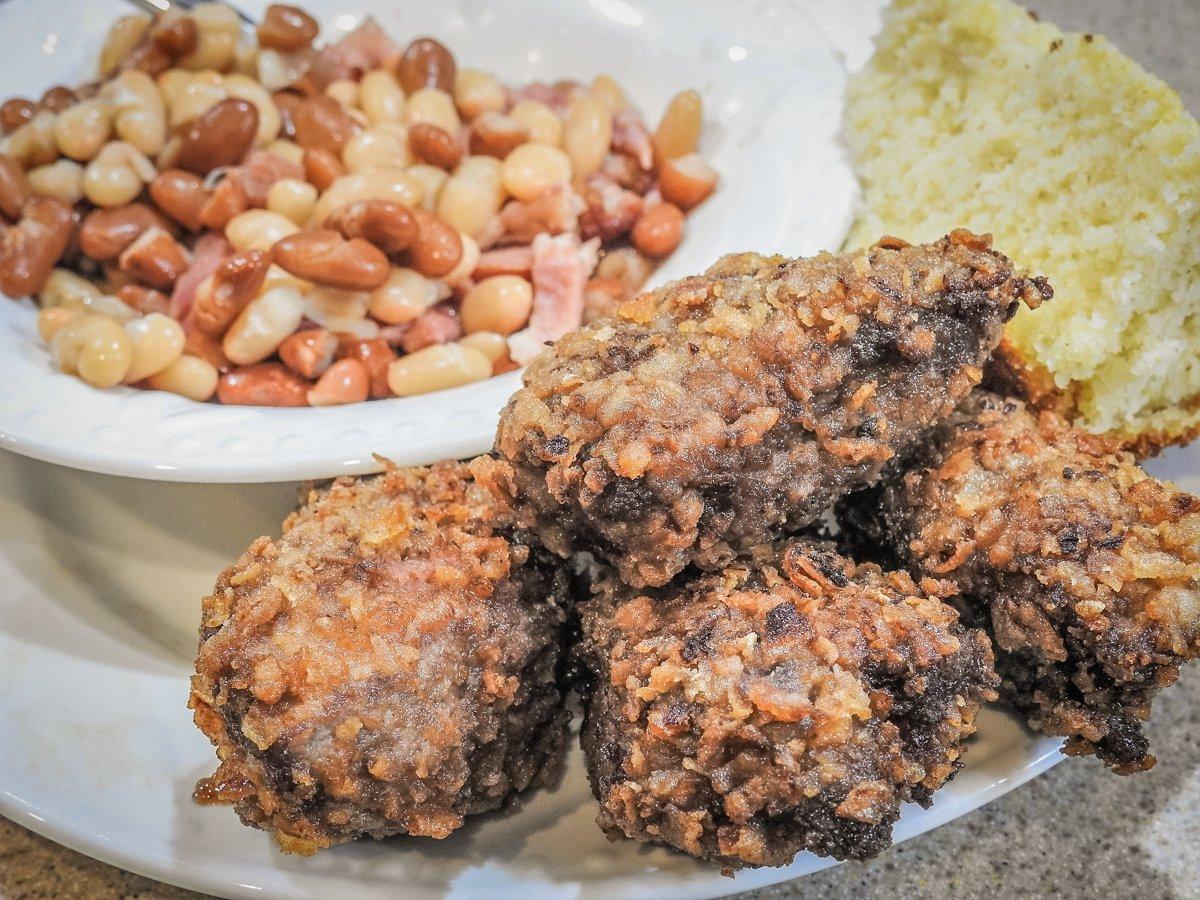 It isn't that surprising that this backstrap recipe was his idea. It uses crunched-up dried onions (we made it with French's brand) and a bit of flour to crust seasoned slices of venison backstrap. The steaks are then fried in a bit of vegetable oil, shortening, or lard to a golden, crunchy brown.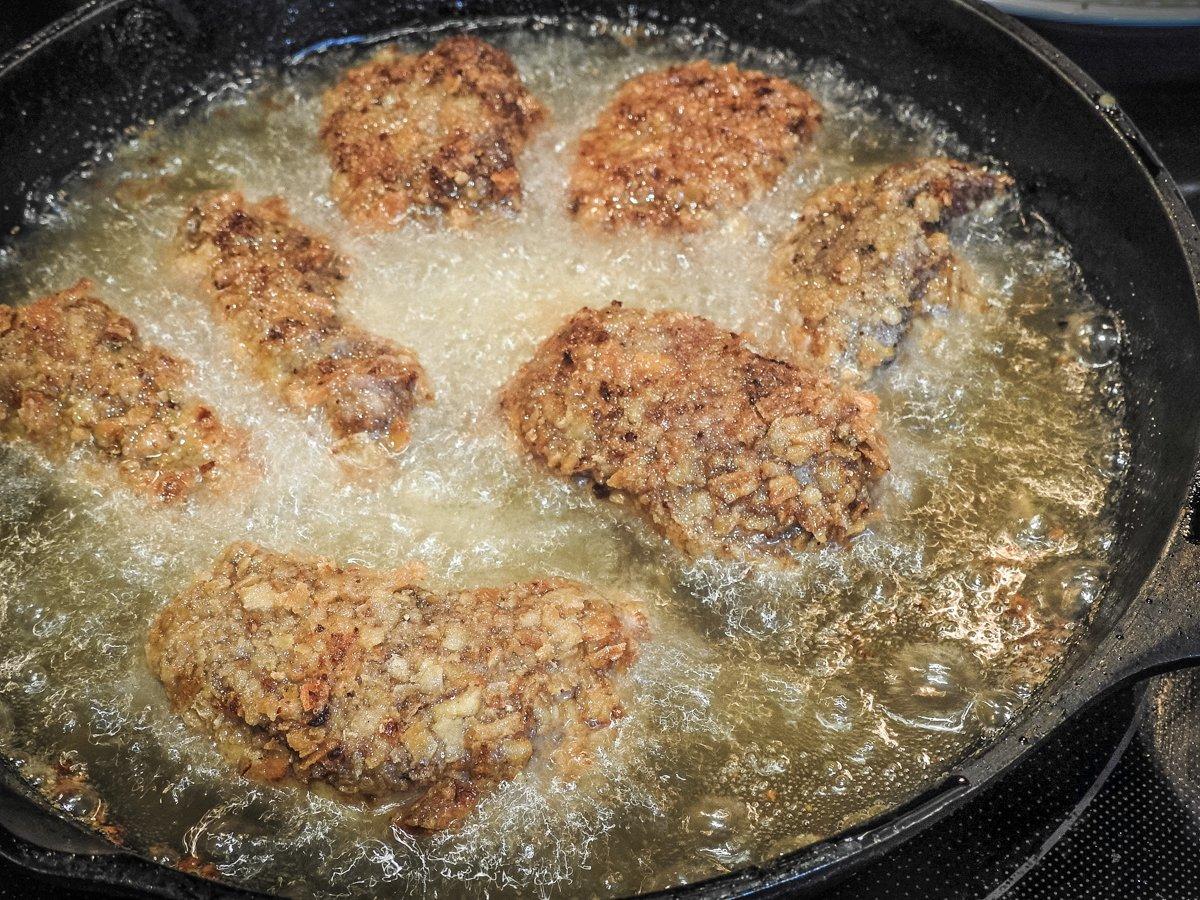 It only takes a few minutes per side for a nice medium-rare backstrap, so this one is a quick and easy way to make a delicious main course for a busy weeknight meal.
Ingredients
2-3 pounds of venison backstrap, cut into 1 slices
6 ounces of dried onions, we used French's Brand
2 tablespoons flour
Salt and pepper
Vegetable oil for frying
Cooking Instructions
Season the backstrap with salt and pepper. Place the dried onions in a zip-style bag and pound with a meat mallet until the pieces are BB sized or smaller. Empty the bag into a pie tin or shallow container. Mix the flour into the crushed onions.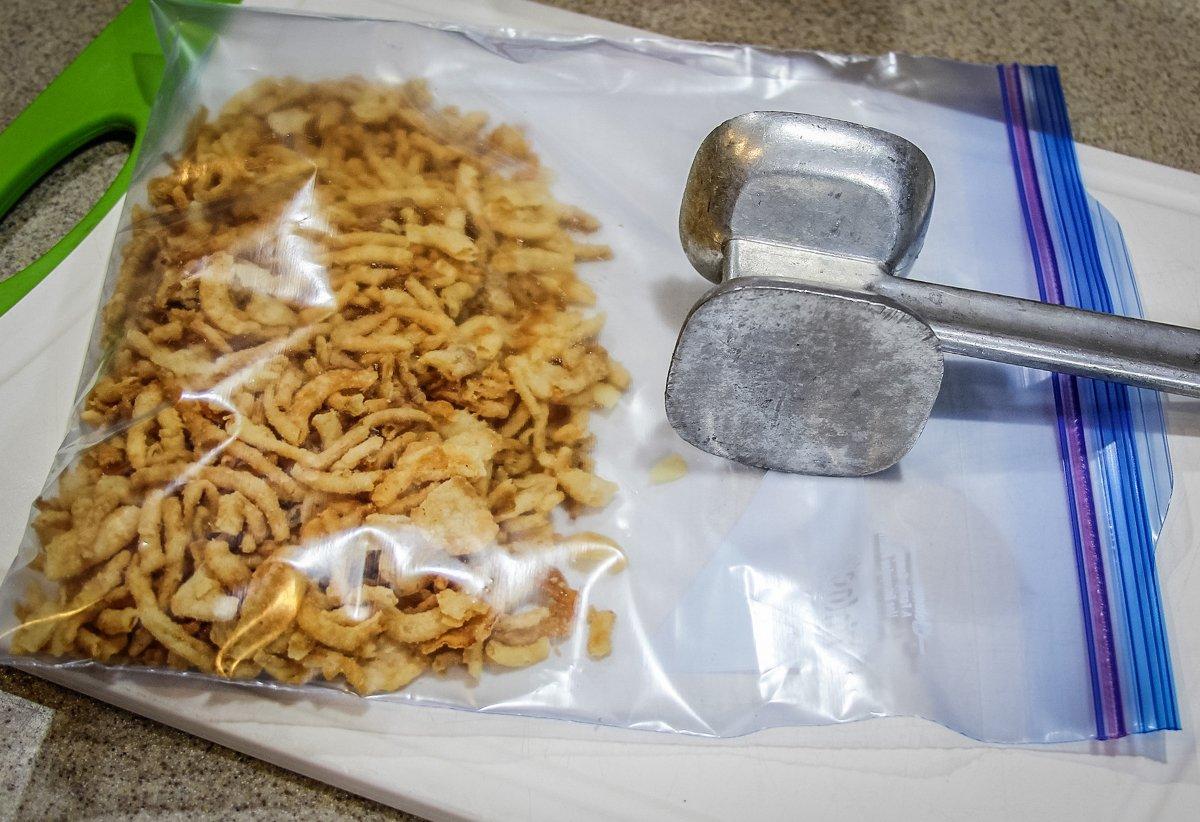 Press each steak into the onion and flour mixture to coat well. Flip to coat the opposite side, then roll to coat the sides in onion. Set the steaks aside.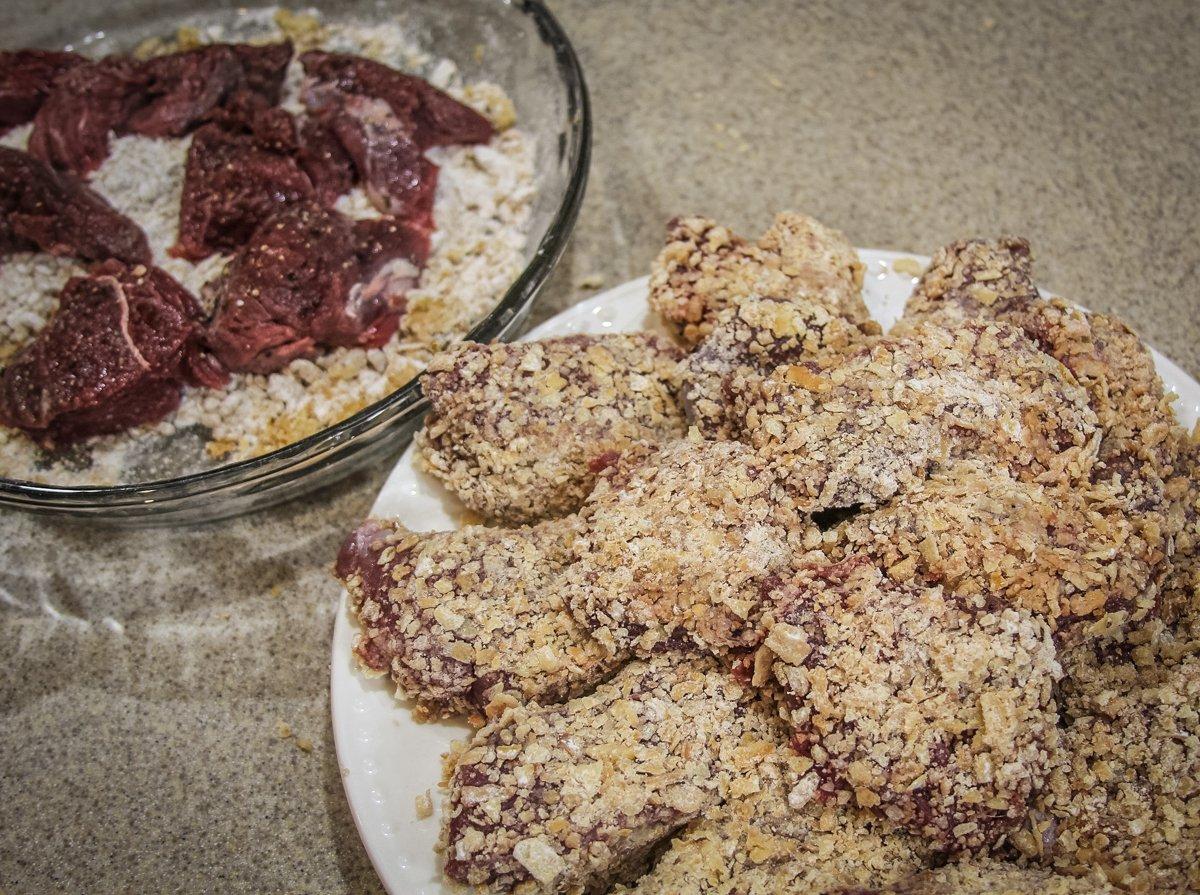 Heat a quarter inch of oil over medium-high heat in a cast-iron skillet. Once the oil is hot, gently place the steaks into the skillet, leaving space between each piece so the pan isn't overcrowded.
Fry for 2 to 3 minutes per side until golden brown and crisp. Place on a warm plate and repeat until all steaks are fried.