Frog Leg and Sausage Étouffée
Another frog-gigging season is upon us. Summer evenings when I was a kid meant donning our headlights and gathering with a group of buddies to hit the local ponds for bullfrogs. I still love to hunt frogs at night, now with my family.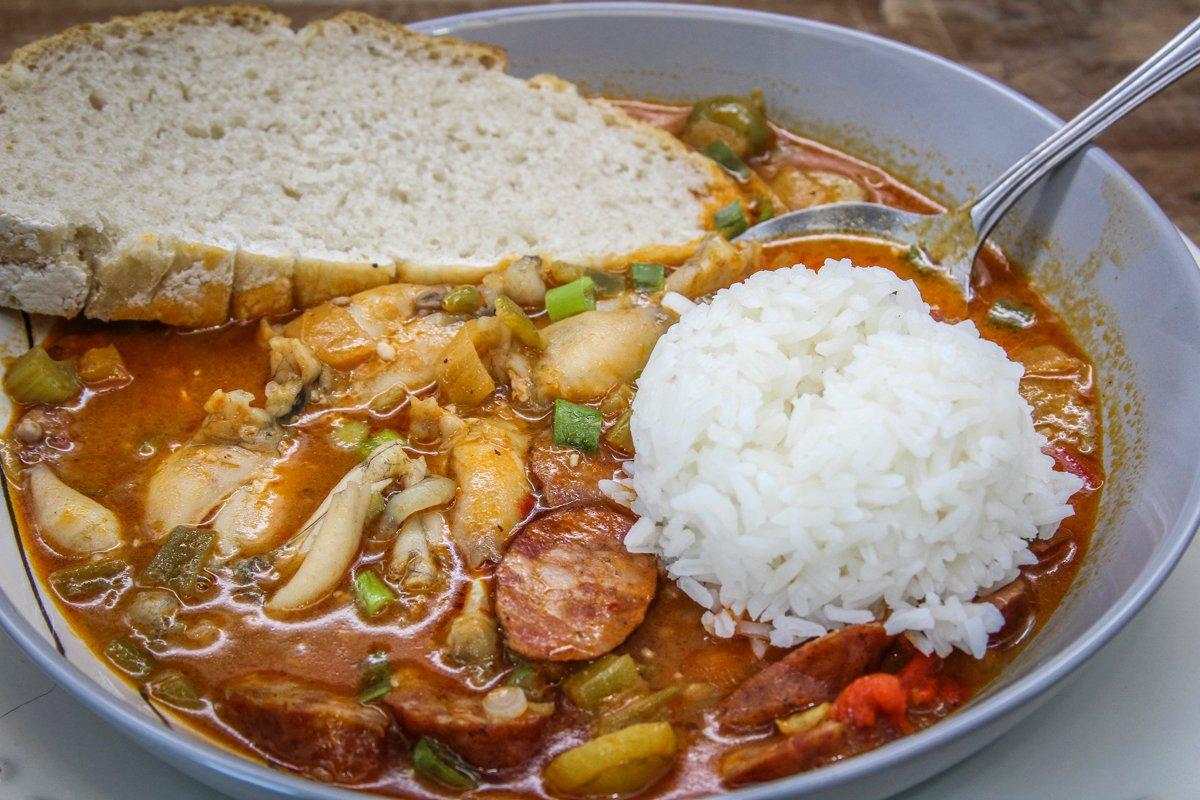 Our go-to recipe for those first summer messes of frog legs is always fried, but after that, we like to mix it up a little. You can substitute frog legs for shrimp in just about any recipe. Here, we add them to a rich and savory Cajun / Creole style etouffee. Combined with Team Realtree Smoked Sausage from Uncle John's Pride and some cooked rice, it makes a hearty meal everyone will love.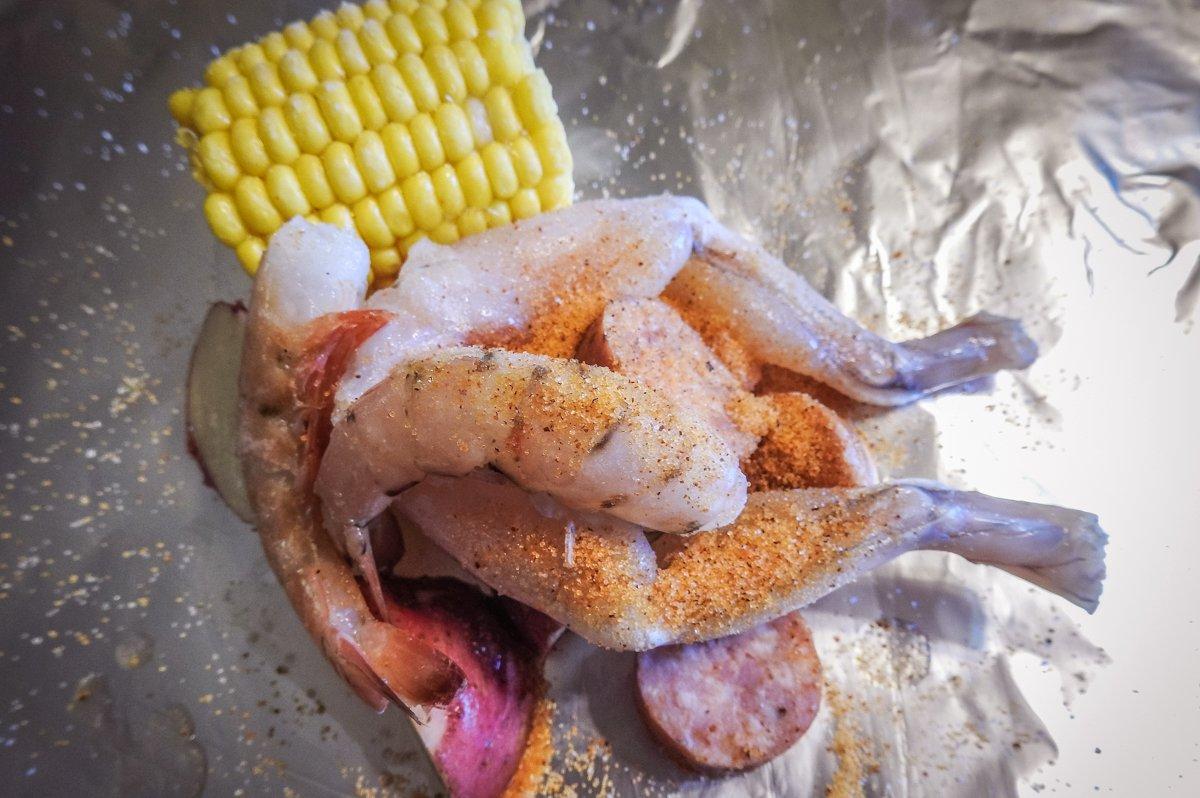 Ingredients
1 1/2 pounds frog legs, skinned
1 pound Realtree smoked sausage, sliced
4 tablespoons butter
1 1/2 cup diced onions
1 cup chopped celery
1 cup diced green pepper
1/2 cup sliced okra
1 tablespoon minced garlic
1 tablespoon tomato paste
1/4 cup all-purpose flour
2 teaspoons Cajun or Creole seasoning
1 teaspoon dried thyme
2 bay leaves
1/2 teaspoon salt
1 teaspoon pepper
3 cups chicken broth
2 cups white rice, cooked
Cooking Instructions
As with most good Cajun recipes, this one starts with a roux. In a heavy pot or Dutch oven, start the butter over medium heat. Add the flour.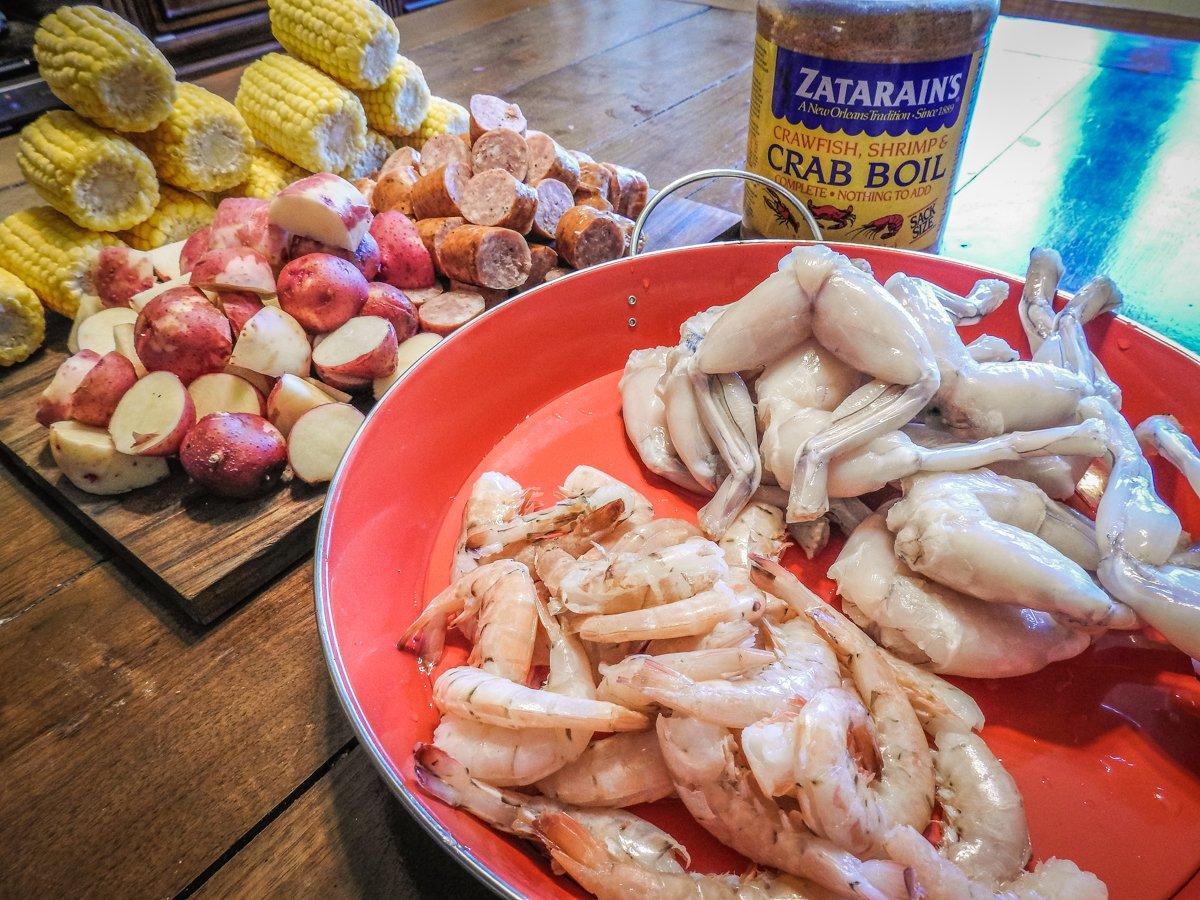 Stir constantly for about 10 minutes to get a medium blonde roux. The less a roux is cooked, the more thickening power it has. Etouffee should be a thick dish, so a blonde roux helps form the gravy. Don't walk away. A burnt roux can't be fixed. And it will burn in an instant if you turn your back on it.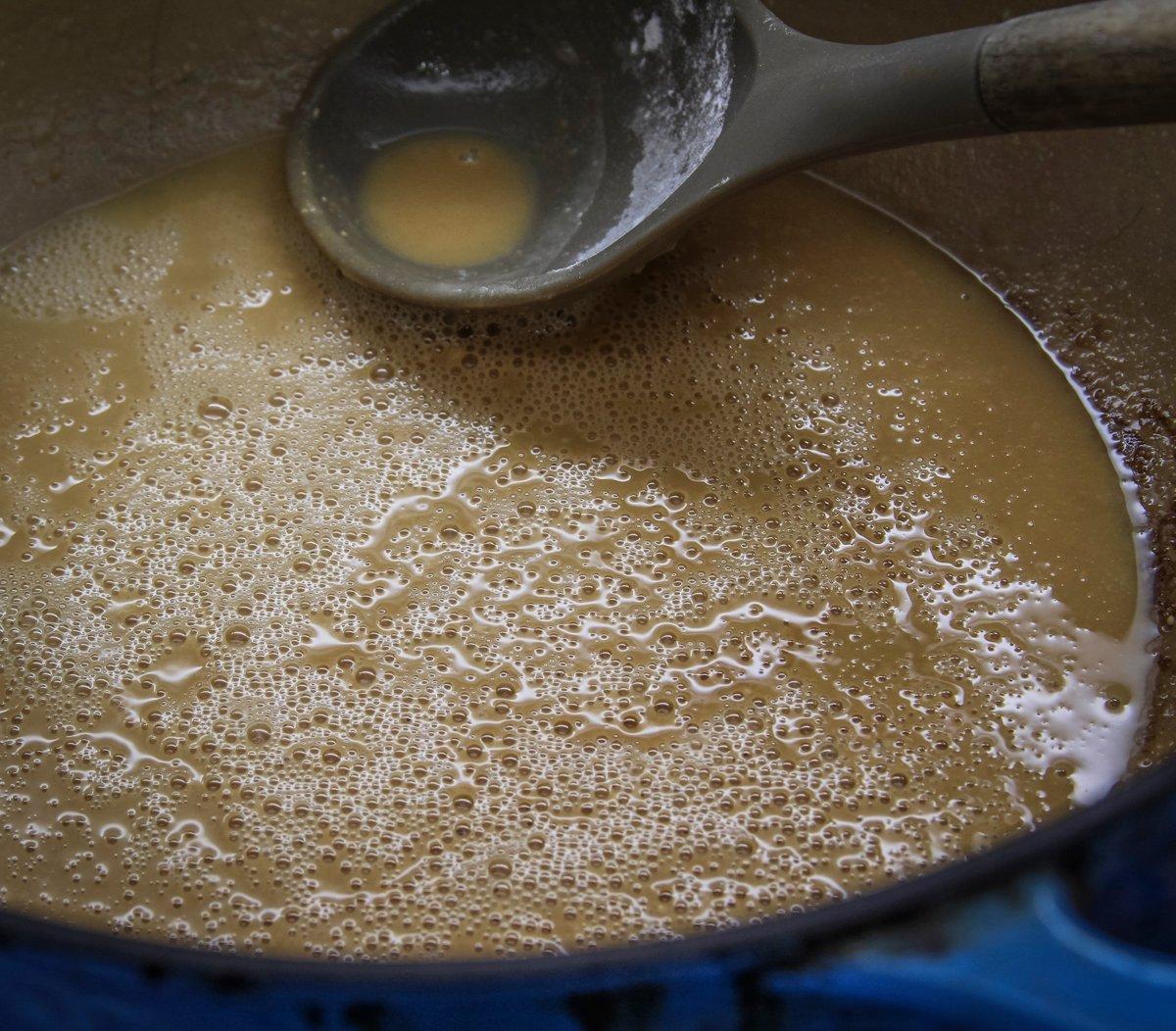 Add the onions, celery, bell peppers and okra. Cook for 10 to 15 minutes until the vegetables soften.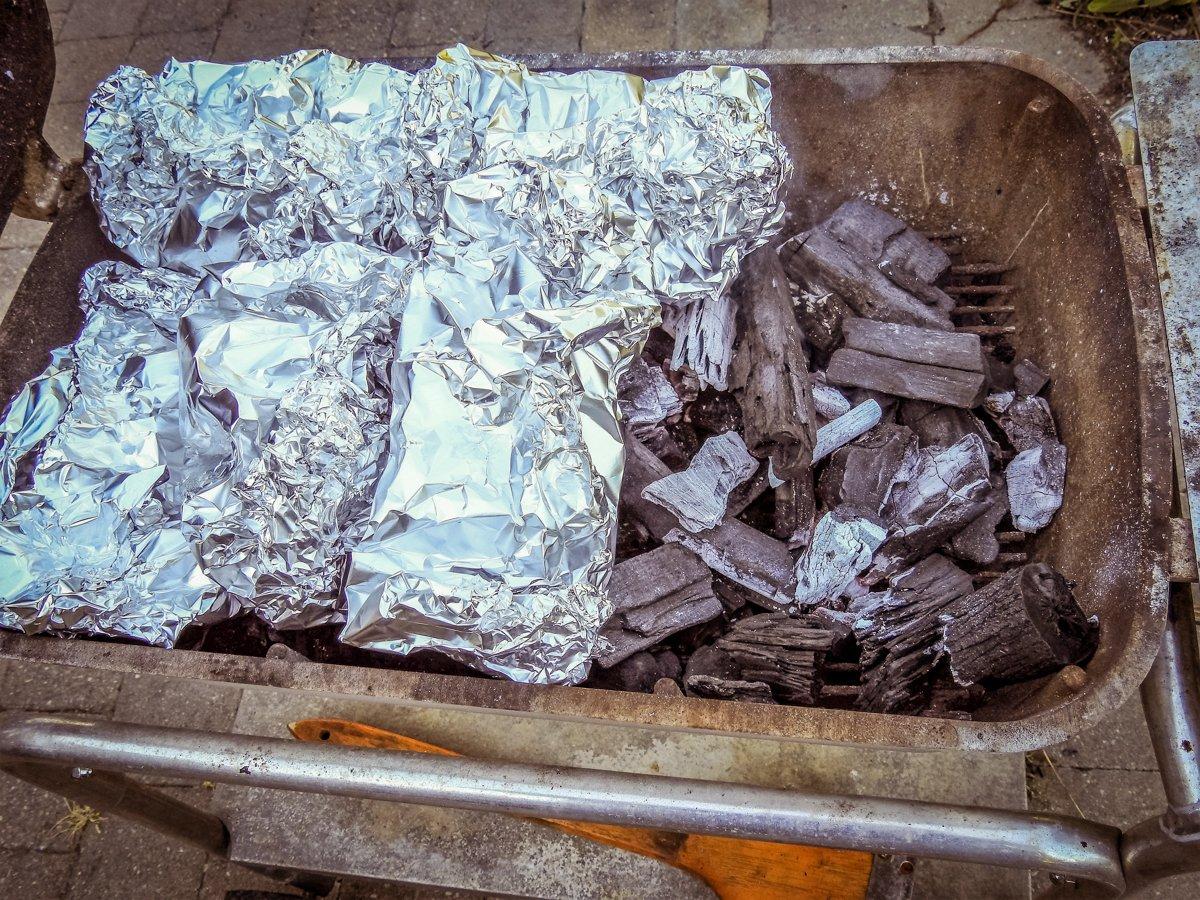 Add the minced garlic, bay leaves, tomato paste, Cajun seasoning, thyme, salt and pepper. Stir well. Add the chicken broth and bring to a boil. Add the sliced sausage.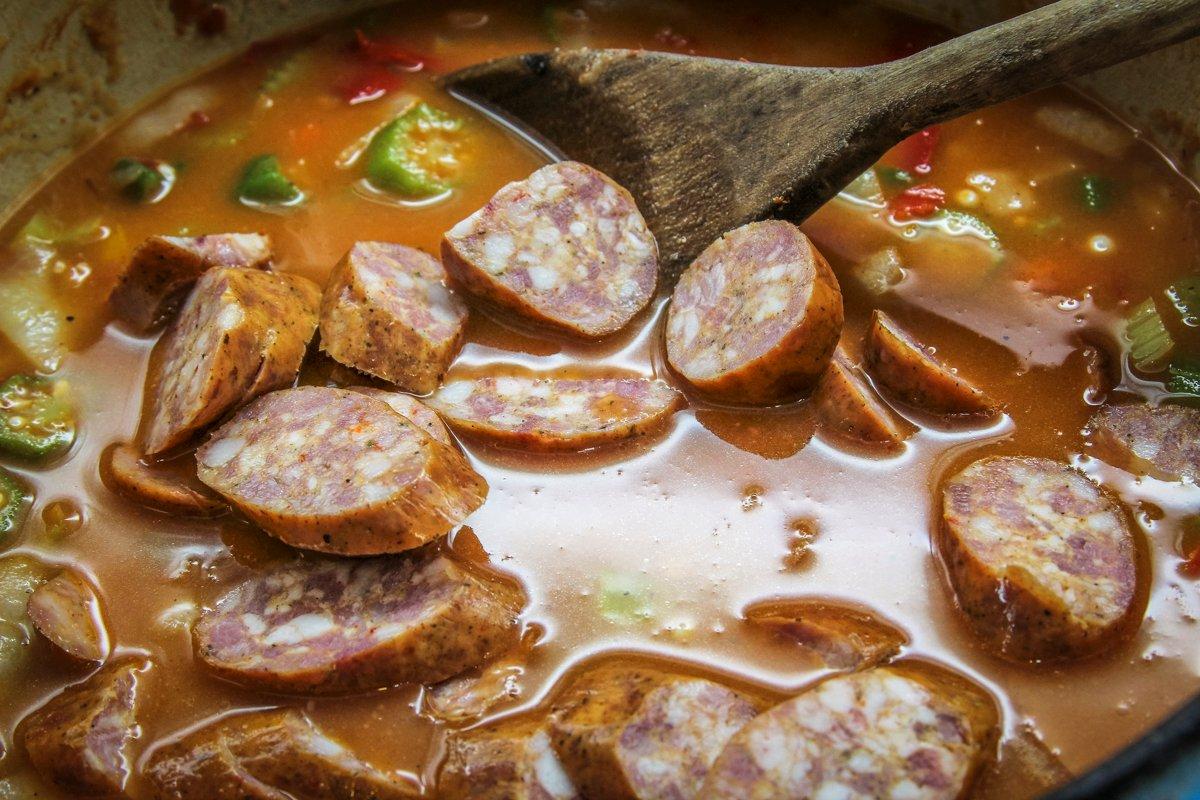 Reduce the heat to a simmer, cover the pot, and cook for 30 minutes. Add the frog legs. Cover the pot and cook another 15 minutes. Test for seasoning and add more salt if needed. Serve with white rice.