Grilled Backstrap with Bourbon Garlic Cream Sauce
This recipe is perfect for those warm fall evenings when you want to hang around the grill just to be outside. It features grilled venison backstrap in an easy bourbon garlic pan sauce that you make right on the grill.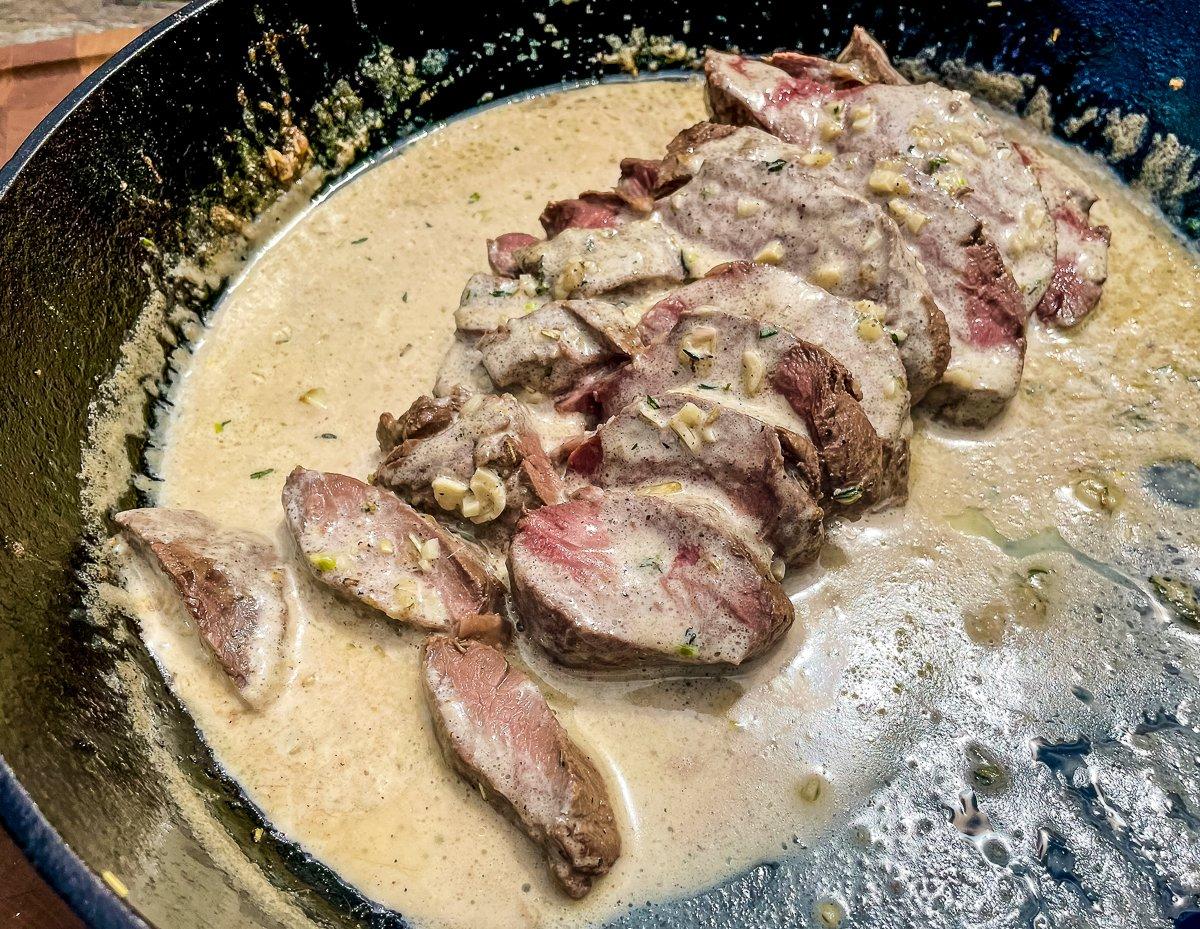 Ingredients
1.5-2 pound section of venison backstrap, trimmed of fat and silverskin
2 teaspoons salt
1 teaspoon black pepper
1 teaspoon garlic powder
1 teaspoon dried rosemary
1 teaspoon vegetable oil
Sauce
¼ cup Evan Williams Bourbon
3 tablespoons butter
2–3 cloves whole garlic, peeled and chopped
2 tsp fresh thyme, finely chopped
1 tablespoon Dijon mustard
½ cup heavy whipping cream
¼ cup beef broth
1 teaspoon ground black pepper
Cooking Instructions
Place an iron skillet on your Traeger Grill set at 350 degrees. Trim your backstrap roast. Season the meat well on all sides with salt, black pepper, garlic powder, and dried rosemary.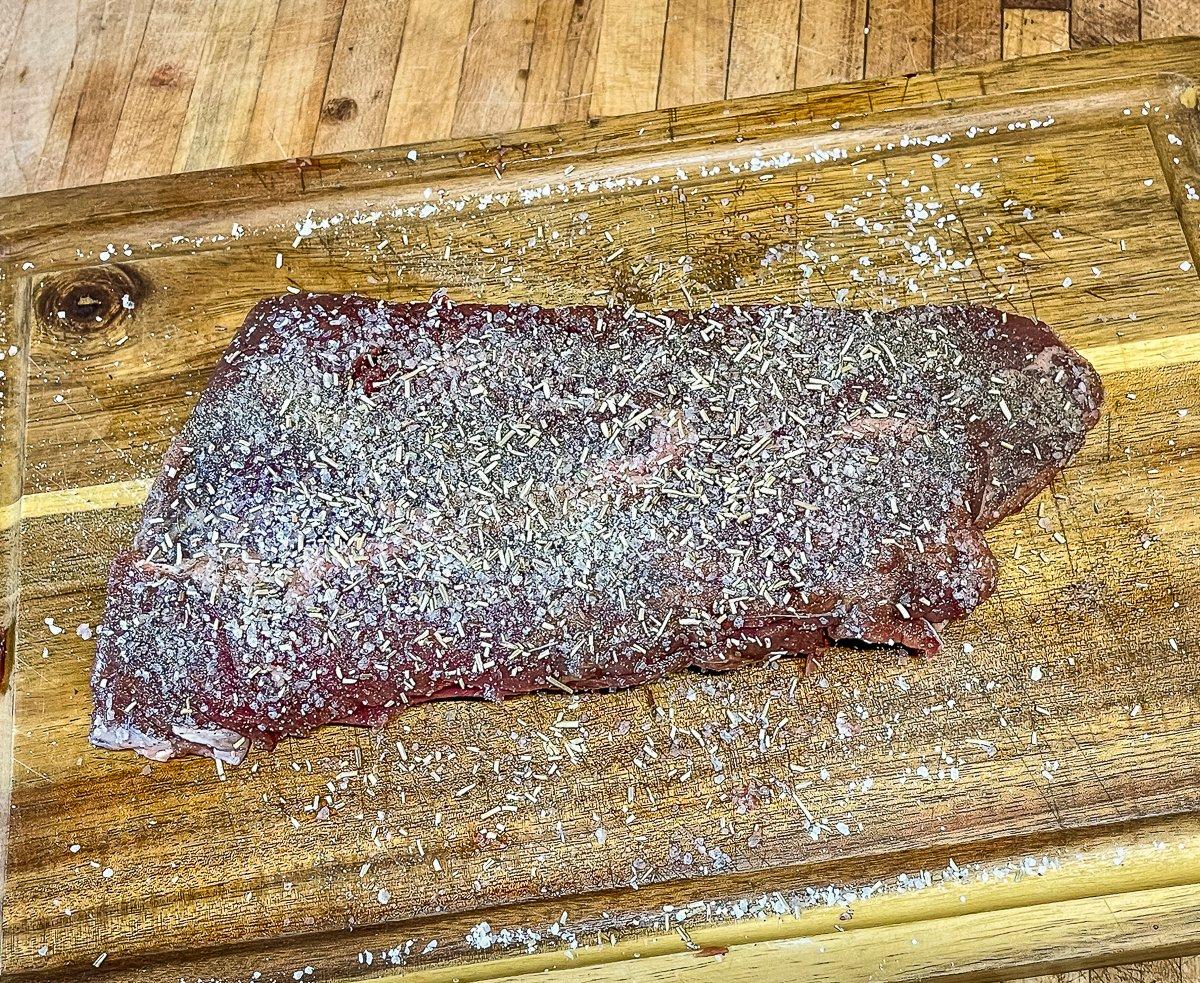 Move the backstrap to an upper grill rack. Add the butter to the hot pan. Scrape to loosen stuck on bits left from the backstrap. Add the garlic to the butter and cook for 2-3 minutes.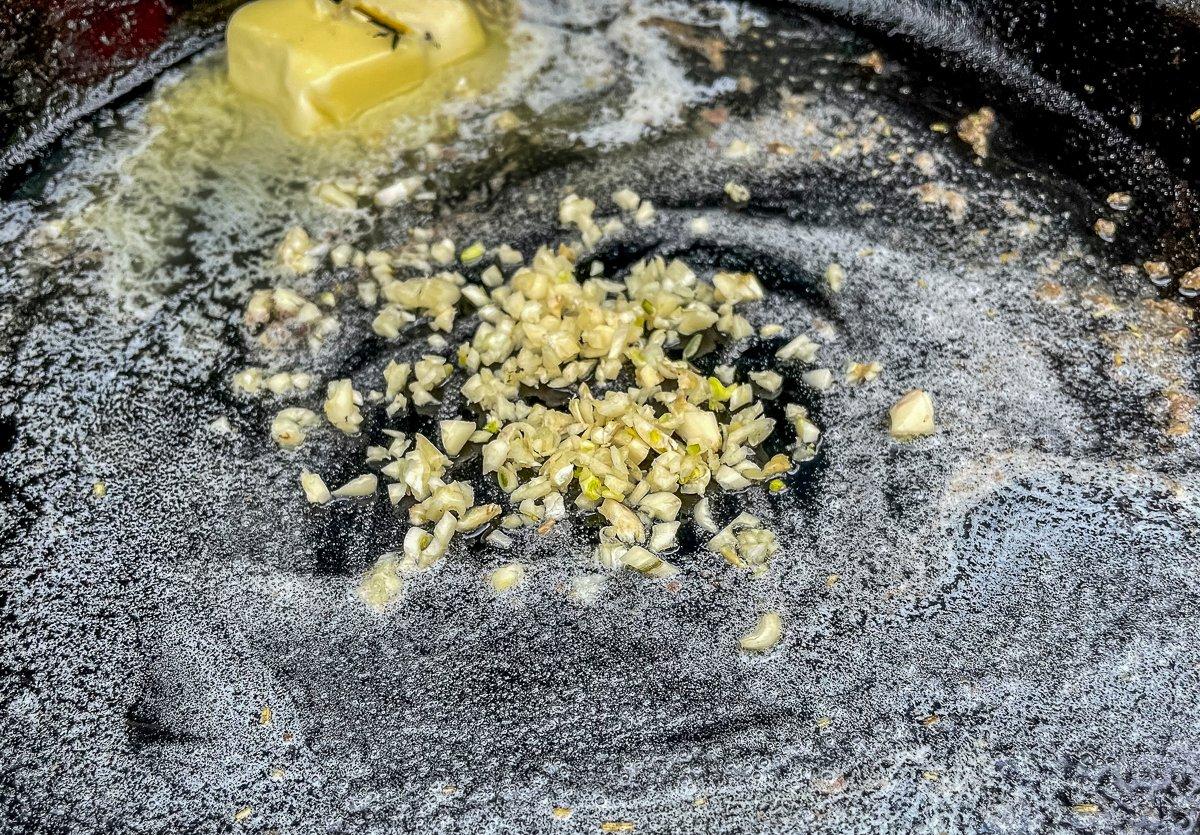 Return the backstrap to the pan and spoon the sauce over the meat. Use an instant-read thermometer to check for an internal temperature of around 125-130. The internal temperature will continue to rise a couple more degrees with carryover heat after the meat has been removed from the grill.
Rest the backstrap for 5 minutes. Then slice into medallions. Spoon over additional pan sauce or return the sliced medallions to the pan just before serving.