Grilled Blackened Honey Lake Trout
I'm a big fan of trading wild fish and game meat with other outdoors people. When a friend messaged me that he had just returned from a Great Lakes fishing trip and had an abundance of lake trout fillets, I jumped at his offer to send a few my way.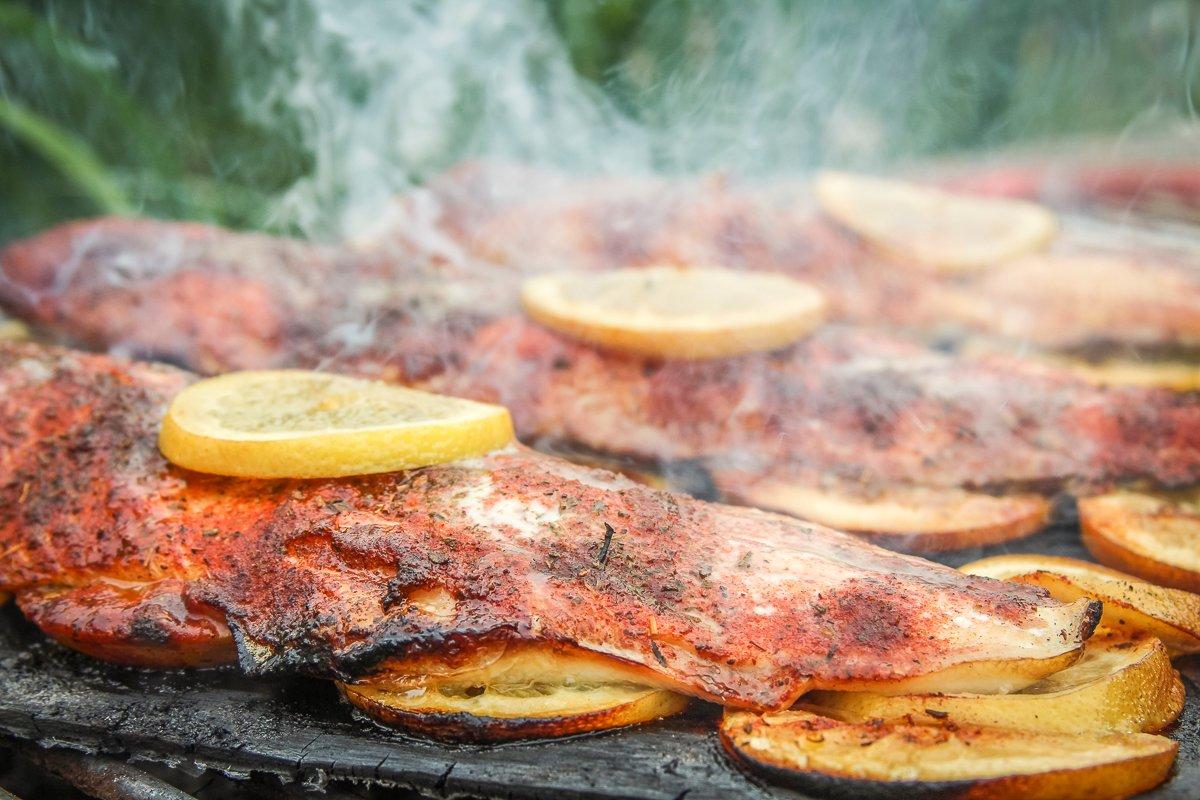 One of my favorite ways to prepare any type of trout or salmon is grilled over a wood fire. We kept the preparation simple for this one. A cedar plank, a layer of lemon slices, a sprinkle of our favorite blackening seasoning blend, a few pats of butter, and a drizzle of spring honey from our beehives is all the fresh fish needed.
I prefer skin-on for this preparation, but the layer of lemon slices will keep skinned fillets from sticking if you would rather go that route. If you don't have a cedar plank handy, you can grill the fish on foil or in a grill basket.
Ingredients
3 lake trout fillets, skin on
5 lemons, sliced
1 lemon, wedged
4 tablespoons blackening seasoning
4 tablespoons honey
1/2 stick butter, cut into 12 pats
Cooking Instructions
Start by soaking your cedar planks in water for a minimum of 30 minutes to prevent flaming while the fish is on the grill. Start your charcoal so that it has burned down to a nice bed of coals when you are ready to grill.
Layer sliced lemon to completely cover the cedar planks. Lay on the fish fillets.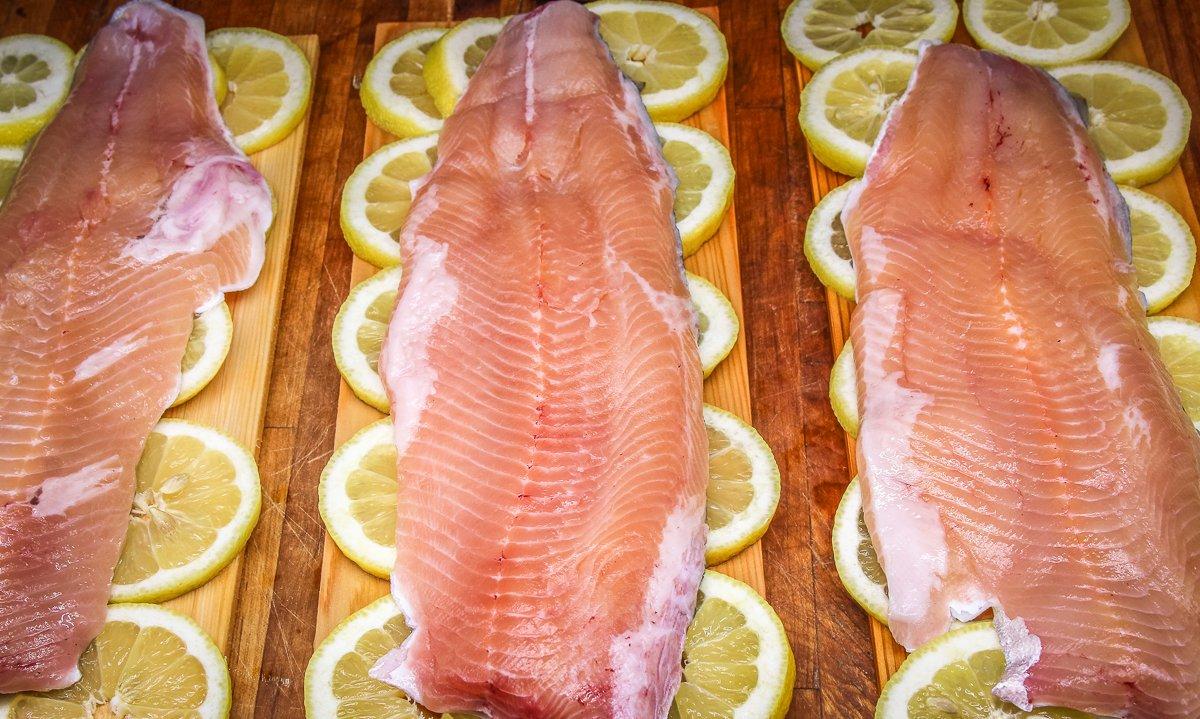 Top each fillet with 4 pats of butter. Drizzle honey over the top of the fish. Place 1 or 2 lemon slices on top of the fish.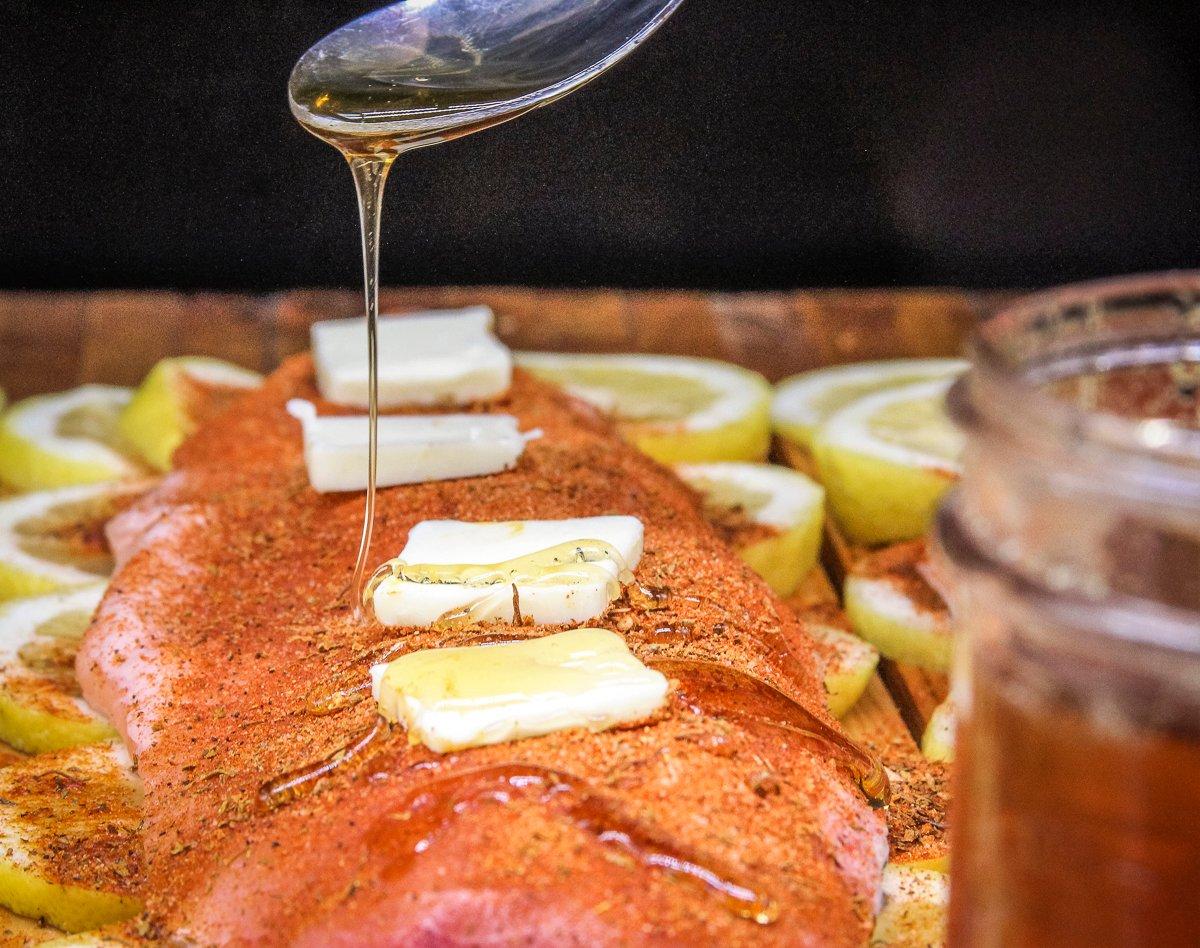 Rest the fish for 5 minutes or so after removing it from the grill. The flesh should lift easily from the skin, making it easy to serve and eat. Serve with lemon wedges for squeezing over the fish at the table.