Grilled Bourbon Peach Cobbler
There is a small peach tree next to an old barn near the hickory grove that Potroast and I always like to hunt on opening morning of squirrel season. I'm not sure how it got there, maybe a leftover seed from the hog pen that once stood in that spot, or maybe it's a remnant of an old orchard. Either way, I check on it each spring during turkey season and wonder if it will bear fruit. Since central Kentucky is along the northern edge of good peach growing range, a late freeze seems to nip the buds or blooms more years than not.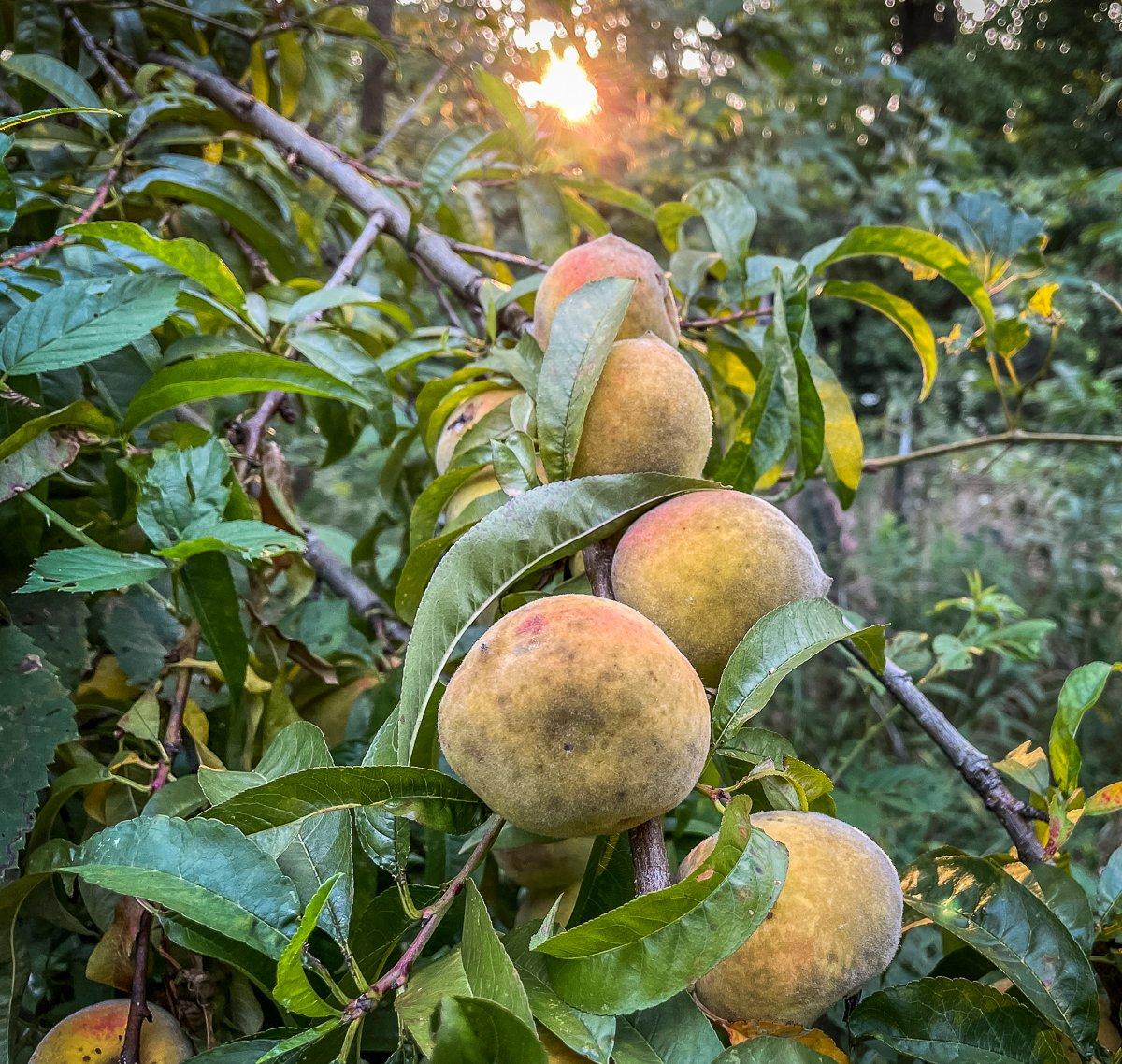 One of our favorites is this cobbler made with Evan Williams bourbon. To give it even more flavor, we cook it on our Traeger grill for a touch of wood-fired flavor.
(Gear up for squirrel season with this long sleeve shirt in Realtree Timber)
Ingredients
Filling
6 medium peaches, sliced
1 cup sugar
2 tablespoons all-purpose flour
2 tablespoons Evan Williams bourbon
2 eggs, beaten
Topping
1 1/2 cups all-purpose flour
1/2 cup old-fashioned rolled oats
6 tablespoons sugar, divided
1 teaspoon baking powder
1/2 teaspoon salt
1 stick butter, softened
1/4 cup whole milk
1 large egg, beaten
Cooking Instructions
Combine all filling ingredients except peaches in bowl. Stir in peaches. Pour into an ungreased 13-by-9-inch aluminum pan.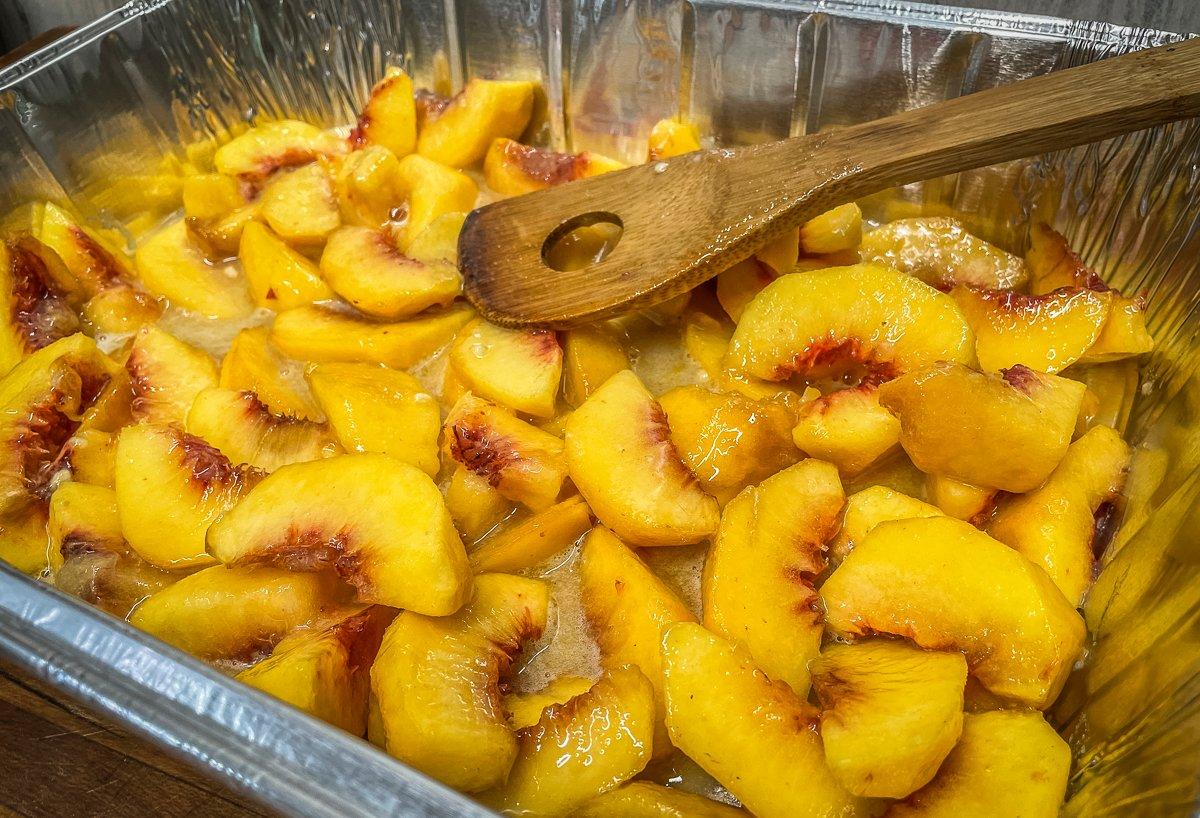 Crumble the topping mixture over peaches; sprinkle with remaining sugar.