My family loves Korean BBQ-style bulgogi. The combination of sweet and spicy flavors is the perfect complement to wild game meat. We make it often with whitetail, mule deer, and elk.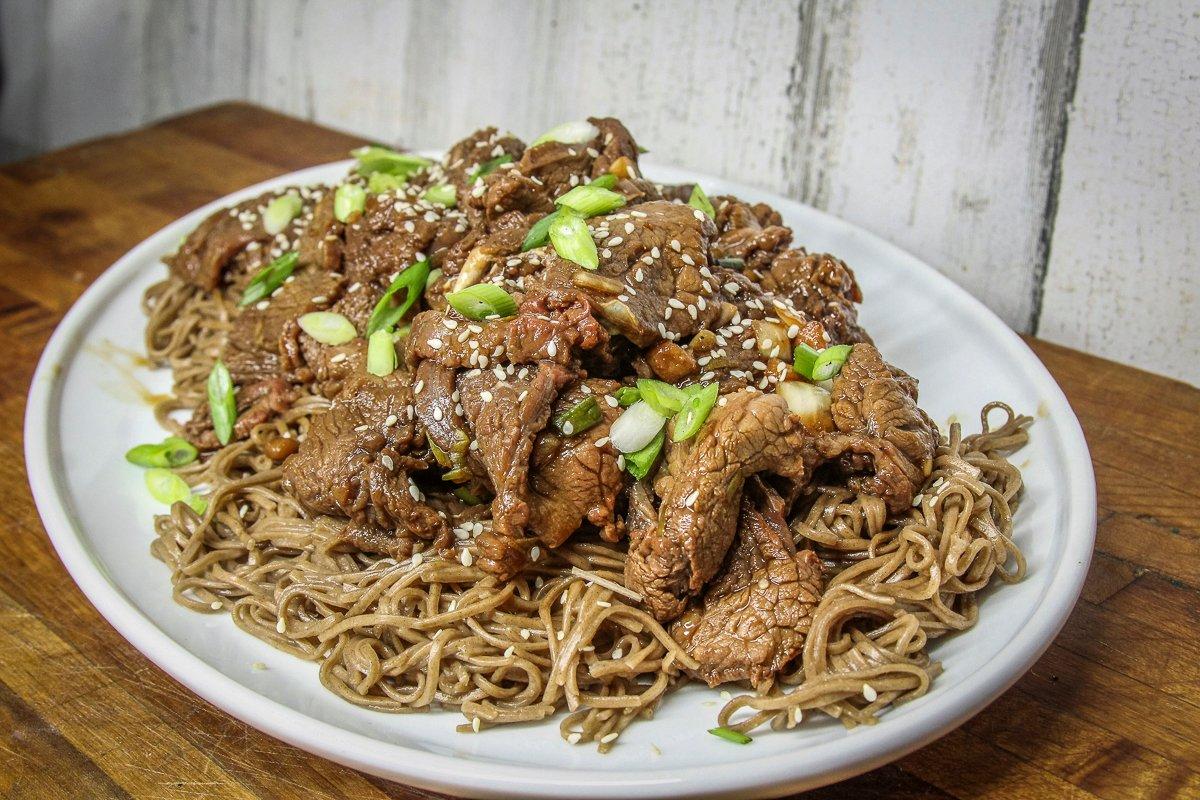 For this version, we cook the meat on our Traeger Grill for an extra layer of smoky flavor. If your meat strips are large enough, you can cook them directly on the grill grates. If they are small enough to fall through, simply use a grill basket or a disposable aluminum pan.
Whether you are cooking on the grill or stovetop, the secret to keeping your bulgogi nice and tender is to cook it hot and fast. Don't overcook your game meat. A minute or two per side is plenty. Serve the cooked bulgogi like we do, over noodles, or on rice or even a nice salad.
Ingredients
2 pounds elk round, cut into thin strips
16 ounces buckwheat soba or udon noodles
1 tablespoon sesame seeds for garnish
Marinade
1 pear, diced
6 cloves garlic, minced
2 green onions, sliced, reserve some for garnish
1/2 yellow onion, diced
1 teaspoon fresh ginger, minced
1/2 cup soy sauce
1/4 cup honey
1/4 cup rice wine
1 tablespoon sesame oil
1/2 teaspoon black pepper
Pinch red pepper flakes
Cooking Instructions
Start by slicing the elk into thin strips. We used elk eye of round for this one, but any roast will work. A handy tip for easily cutting uniform thin strips is to partially freeze the meat beforehand. Always slice across the grain for tenderness.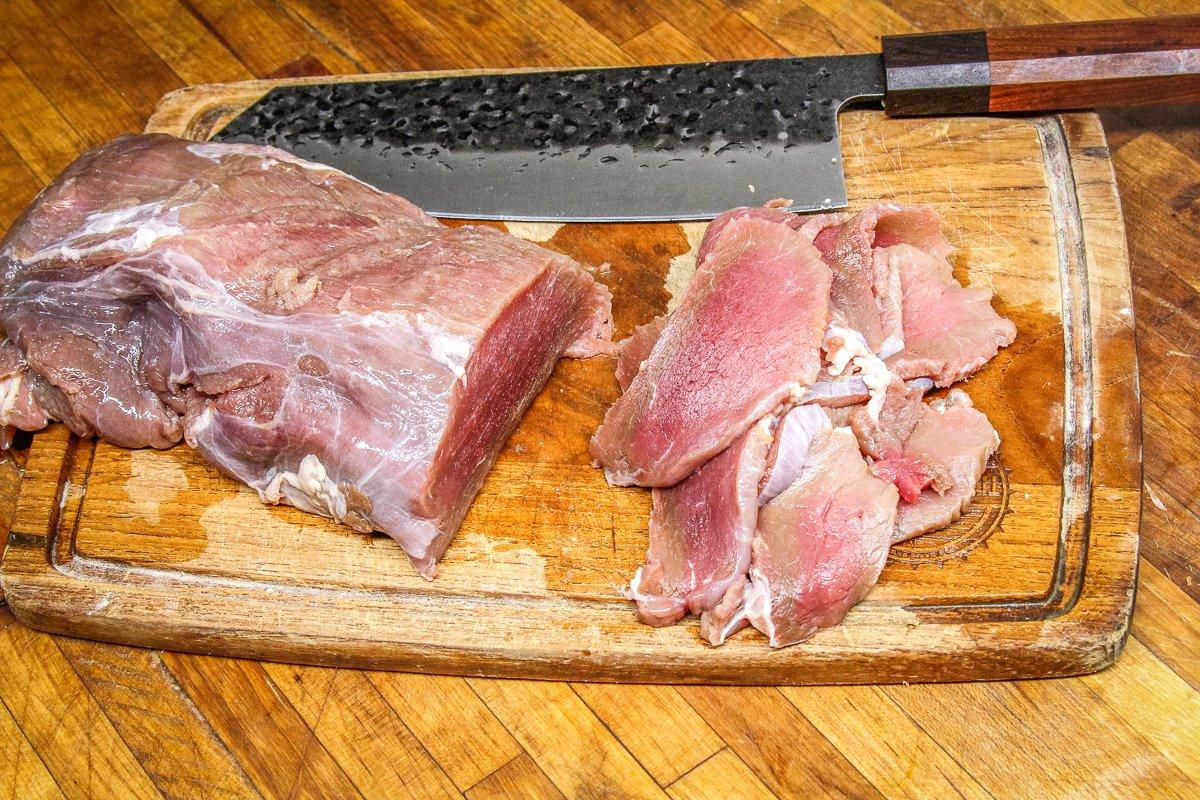 Mix the marinade ingredients in a large bowl. Add the sliced meat and cover. Refrigerate for at least 8 hours and up to 24.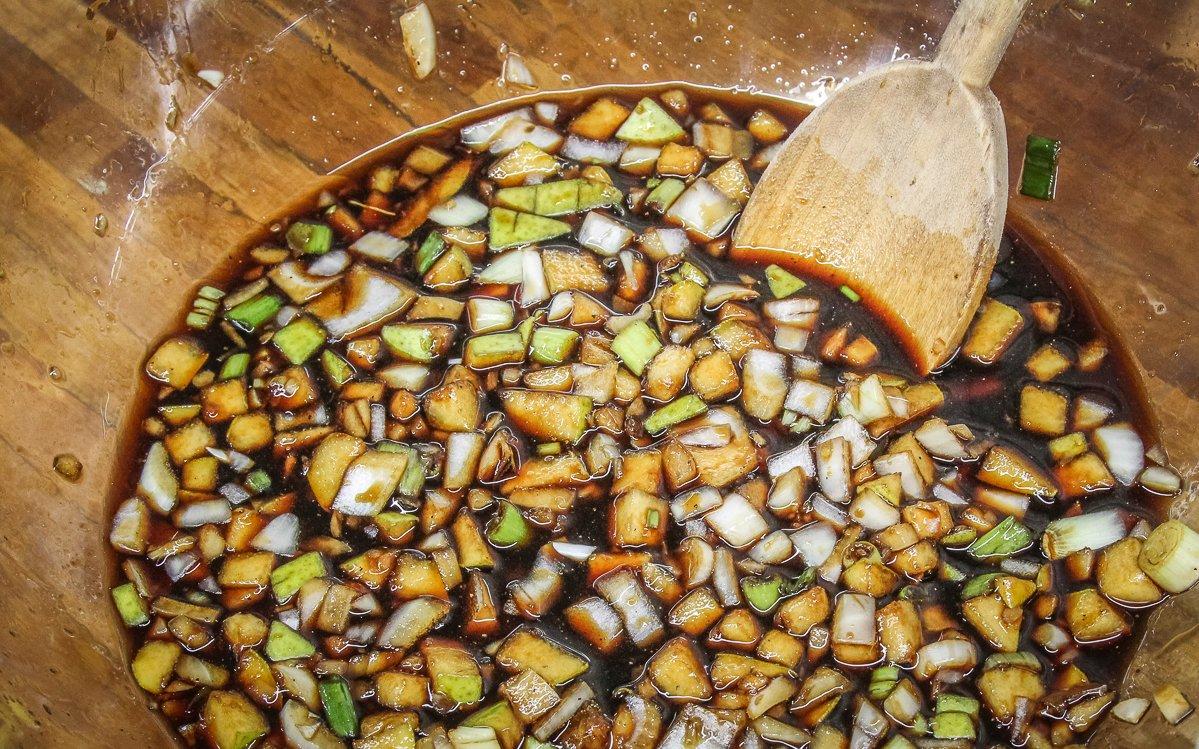 Serve the bulgogi over cooked noodles, rice, or a salad. Garnish with reserved green onion slices and sesame seeds.